"There was this sense growing up that everything was temporary," Aerial East tells me over a Zoom call. "There was nothing to grab onto really. I had my family but everything else was always changing. Either I was moving or my friends were moving away. Our home was always changing. I guess that that taught me pretty early on about the temporary nature of life."
East's life as well as her new album Try Harder, released this week on Partisan (IDLES, Fontaines DC), is infused with a sense of disconnectedness and alienation. The daughter of a military family, East moved around a lot in her early years, including living in Germany for six years from the age of nine until fifteen. "We went to an American school and lived in American neighbourhoods," she explains. "So I didn't learn German or anything, it was a very small and isolated community, there were like 300 kids in my school. There weren't any malls, any popular culture that we would get would come late! I was a teenager and I wanted to go to malls and see boys that weren't the 150 boys that were available to me."
Yet when it came time to leave Germany and move to Abilene in West Texas, she was initially hesitant: "When I lived in Germany and found out I was moving to Texas, I was like 'oh no, guys with pickup trucks everywhere', but it wasn't really like that." Her fondness for her time in West Texas soon becomes clear. "It was beautiful," she says, smiling. "I learned how to drive there which is such a big deal, when you suddenly are so free. We drove around a lot - if you drive 30 minutes toward Buffalo Gap, you get to the middle of nowhere, you turn after the second gas station, you drive up this rocky hill and you get to this secret campsite that we used to go to. It was like that mostly, we'd just drive around and explore."
It was being a musician that East only ever wanted to do - the alienated American in a foreign land, dreaming of the glitz and glamour of the pop stars from back home she would hear belatedly about. When she returned to the US, she did talent shows, she got professional voice lessons, she sung the national anthem at a major league baseball training game. East then lets out a surprise revelation: she also auditioned for American Idol. "It was in 2004," she explained, somewhat shyly. "I didn't get past the first round and my mum was really upset, it was more her dream than mine."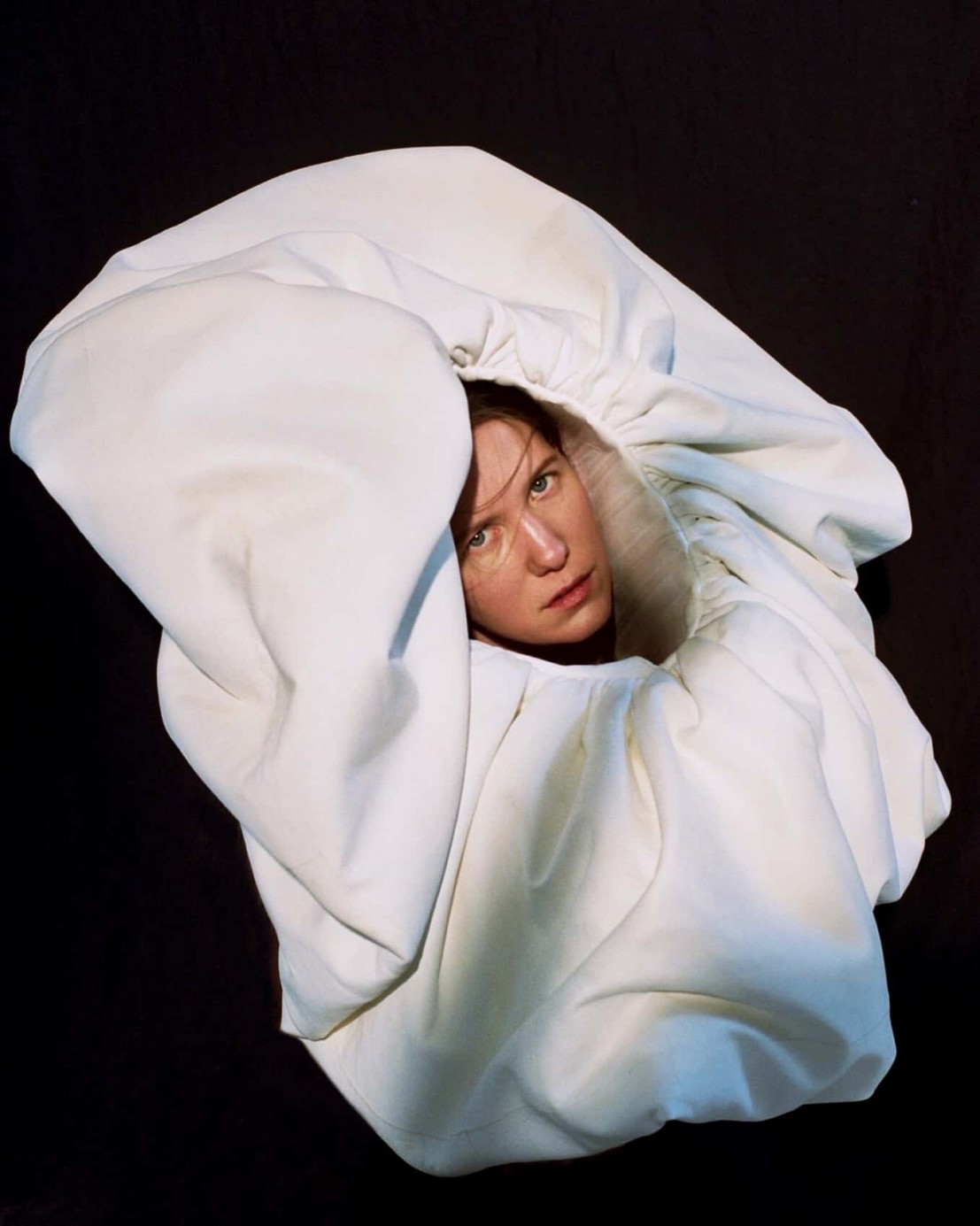 Wanderlust and aimlessness provoked her move to New York aged eighteen but it was mostly inspired by am Abilene high school friend Katharine, who she sings about in the touching song of the same name on the album. "My best friend Katherine moved to New York to go to fashion school and be a model. My family was moving away from Texas and I was living with my ex boyfriend at the time and she needed a roommate and I just thought why not?" Katharine was the first person East shared her songs with and she insisted that East share them with others too. "She's still an important figure in my life even though we haven't seen each other in a while," adds East.
That American Idol failure turned out to be a blessing in disguise: "Once I moved to New York City, I quickly met a bunch of artists and musicians who showed me that there was this other possibility." Shortly after arriving in the big city, she also underwent a formative musical experience. "I saw Sharon Van Etten play in Brooklyn and it blew my mind and opened up my world," she explains. "Before that I thought American Idol was the only thing that existed. And then I saw this really intimate show and realised that being a songwriter is a thing."
It's been a long time since we last heard from East. Her debut album Rooms was released back in 2016. "I had been working on this album pretty quickly after Rooms came out but not in a focused way until after I signed the deal with Partisan, which was around 2017 or 2018," she explains. "It takes me a long time to write and record. I also did a full pendulum swing, I really wanted it to be different. I loved Rooms, I wanted it to be really big and orchestral and loungey but I wanted this record to be the opposite, very minimal, very quiet, very direct, very intentional."
And Try Harder reflects this swing. Her lyrics are simple but meaningful, songs of heartbreak, coming-of-age, and the beauty of small things all whispered beautifully. It's not surprising that it's all so hushed and intimate when you realise that there are no drums behind her on the record, reflecting East's anxious state when she was recording. Any accompanying instrumentation - swooning strings or wilting guitars - is sweetly minimal, delicately sparse. It all feels precise and intentional, and it allows the soft beauty of East's spellbinding voice to suspend and transport the listener.
East is a very serious person; ponderous in reply and thoughtful with her answers. It feels authentic: she isn't trying to put on any pretensions for the purposes of our conversation. It's why it's so difficult to picture East in the delirious American Idol environment. From the same state as its most famous winner, the exuberant Kelly Clarkson, everything about East is antithetical to the Idol ideal: she's calm and contemplative, considered and melancholic. East is also now 32, having had to wait patiently for her time, something that just doesn't happen on such reality shows.
East shares with me a playlist of the songs that she listened to during the recording of Try Harder. Despite Spotify once informing her that the genre she most listened to was art pop, it's indie folk that dominates: Angel Olsen, Big Thief, Cat Power, Julia Holter, and Jessica Pratt are some of the prominent names. It was a lesser-known Ethiopian artist that unexpectedly provided the biggest inspiration though. "I really wanted the album to sound like this solo piano album made by Tsegue-Maryam Guebrou (Ethiopiques, Vol. 21: "Emahoy (Piano Solo)"). I heard her at the restaurant I was working at. I became obsessed with it, it's so beautiful and charming. I really wanted the record to be calming and soothing and minimal."
Sometimes you wonder if artists ever listen back to their own work; recall the mild furore that erupted online when Adam Driver said he detested watching his own films. With East, though, Try Harder was made just as much for herself as anyone else, music of soothing tones to immerse herself in when anxiety ever strikes again.
For a person so defined by rootlessness, I ask where East identifies with most, if anywhere? Surely she feels more Texan, given that this album concerns itself with that place a lot? "I only lived there for three years," she interjects. "I've lived in New York for thirteen years now, way longer than I've lived anywhere else. There was a long time where people would ask me where I'm from and I would really struggle to answer the question but now it feels really natural to say I'm from Texas but always with a caveat. It's still a big part of me even though it was such a short time. Those years - from fifteen to eighteen - are extremely formative. I really discovered myself there."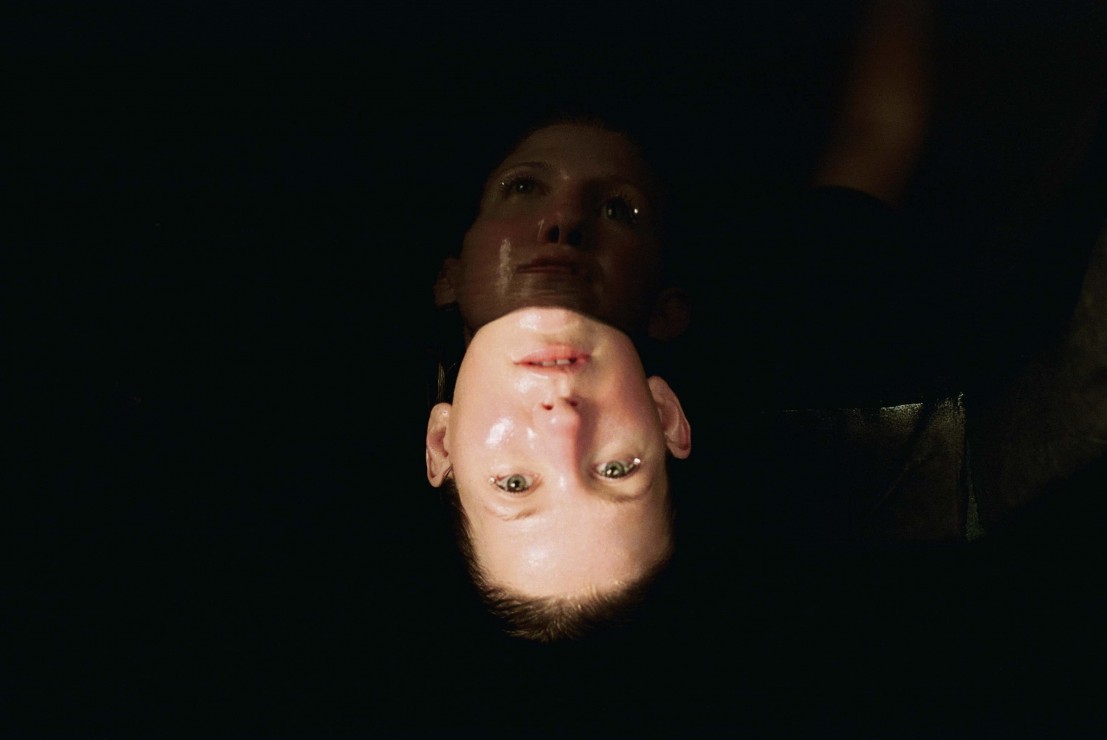 Texan characters - former flames and lost friends - and places - "San Angelo", Abilene, Amarillo - populate the record. It was a sincere and pointed act, to portray a better side to the state. "Everything is so politicised now," she sighs. "There's shadow and light to that. I definitely did want to tell stories about people that my New York social bubble don't have any idea about. We are living in such a divided time and I want people to be humanised on both sides."
Perhaps this memorialisation is an act of necessity for East herself. Having lived in New York for so long now, this new sense of permanence is perhaps daunting for someone whose life was so aimless and itinerant before it. Remembering West Texas, then, becomes about acknowledging the temporality from which she emerged; a message to Katharine, to ex-partners, to the small towns that they won't be forgotten.
The temporary nature of life is never gone for good. Ok Kayaa and Kelsey Lou, artists who East frequently played shows with in New York (the former appears on the track "Jonas Said"), have since both moved away. "I'll have to travel around someday if I want to play with them!" she sighs. East, it seems, will always be managing a perpetual state of being unanchored; Try Harder, then, is about acknowledging the uncertainty of life and appreciating it for what it is.
Everything happens for a reason: Try Harder was supposed to come out last September but it was pushed back because of Covid. East, forever used to temporality and fragility, adapted as she's always done. "I remember Jessica Pratt's record (Quiet Signs) came out in January or February in 2019 and everyone I knew was listening to that record because those were the darkest days of the year and it's such a pretty, introspective record. And I think that Try Harder is a good winter record so it actually feels better being released now." In a time where many are locked in our homes, thinking of old and better times, East's record, a remembrance of things past, is comforting, for both her and us.
Try Harder is released on 12 February via Partisan.