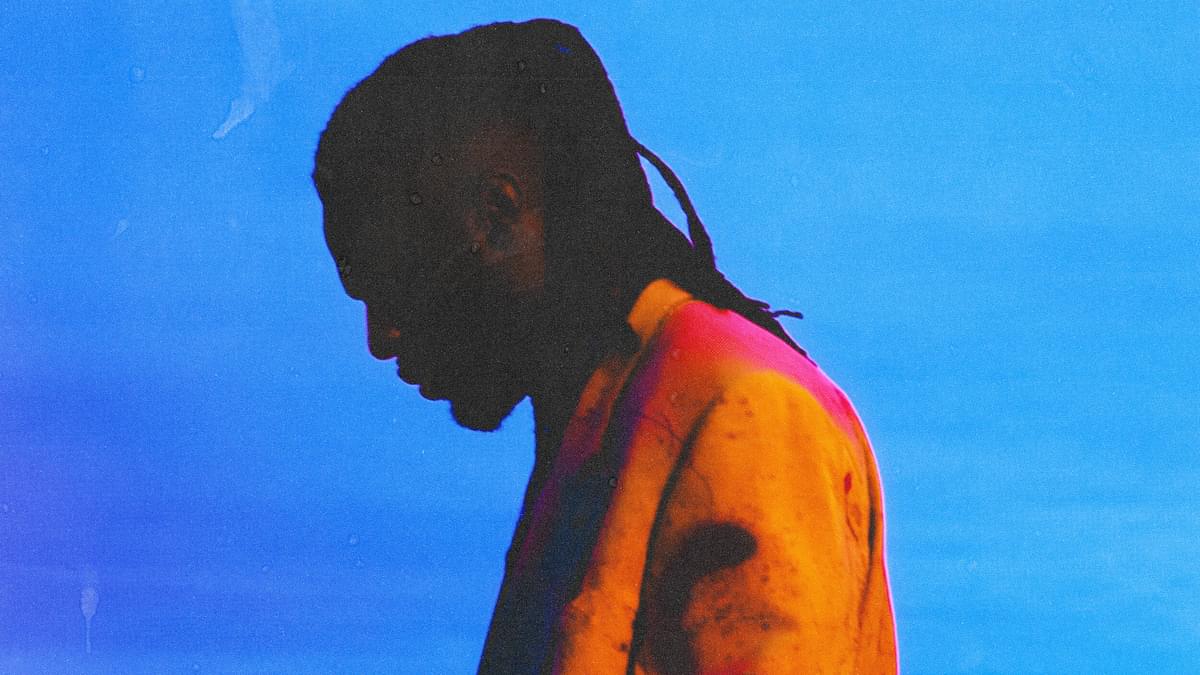 On the Rise

80purppp
01 February 2023, 09:00
Canadian artist 80purppp's blend of R&B and contemporary rap is filtered through a lens of earnestness – and it's all the name of building something spectacular and life-affirming.
Nathan Oddoye is constructing his own Neverland. The Canadian artist, under the guise of 80purppp, is surrounding himself with a spotlight that's inviting his shadow to be a part of him.
With millions of streams to his name – and counting – the smooth nature of Oddoye's project is constantly blooming and blossoming with an aethereal fervour worthy of his beloved tales. Now in his early twenties, the Edmonton-based artist who embarked on his 80purppp journey back in high school, is two albums deep (the latest is last year's If Anything), along with smatterings of singles and EP's – including latest drop "uni" – and getting to this point is a reflection of Oddoye in the purest manner.

Born in London, at the age of four his family relocated to a small town called Guelph in Ontario. It's here in the depths of the wintery Canadian landscape that Oddoye began the self-reflective journey that led him to 80purppp. The most integral part of his story, however, is the tale of Peter Pan.
Unlike, say, one Michael Jackson who overzealously entrenched himself in the fantasy to escape a complex reality, Oddoye looks to his favourite tale to focus his reality into something productive and creative, and as a way to give back to the world.
Raised in a household encouraging of his musical mind he refers to as "warm", from the age of four, he was given piano lessons. These would prove integral to the makeup of 80purppp, but before that wider classical understanding, one more contemporary was seeping into his DNA.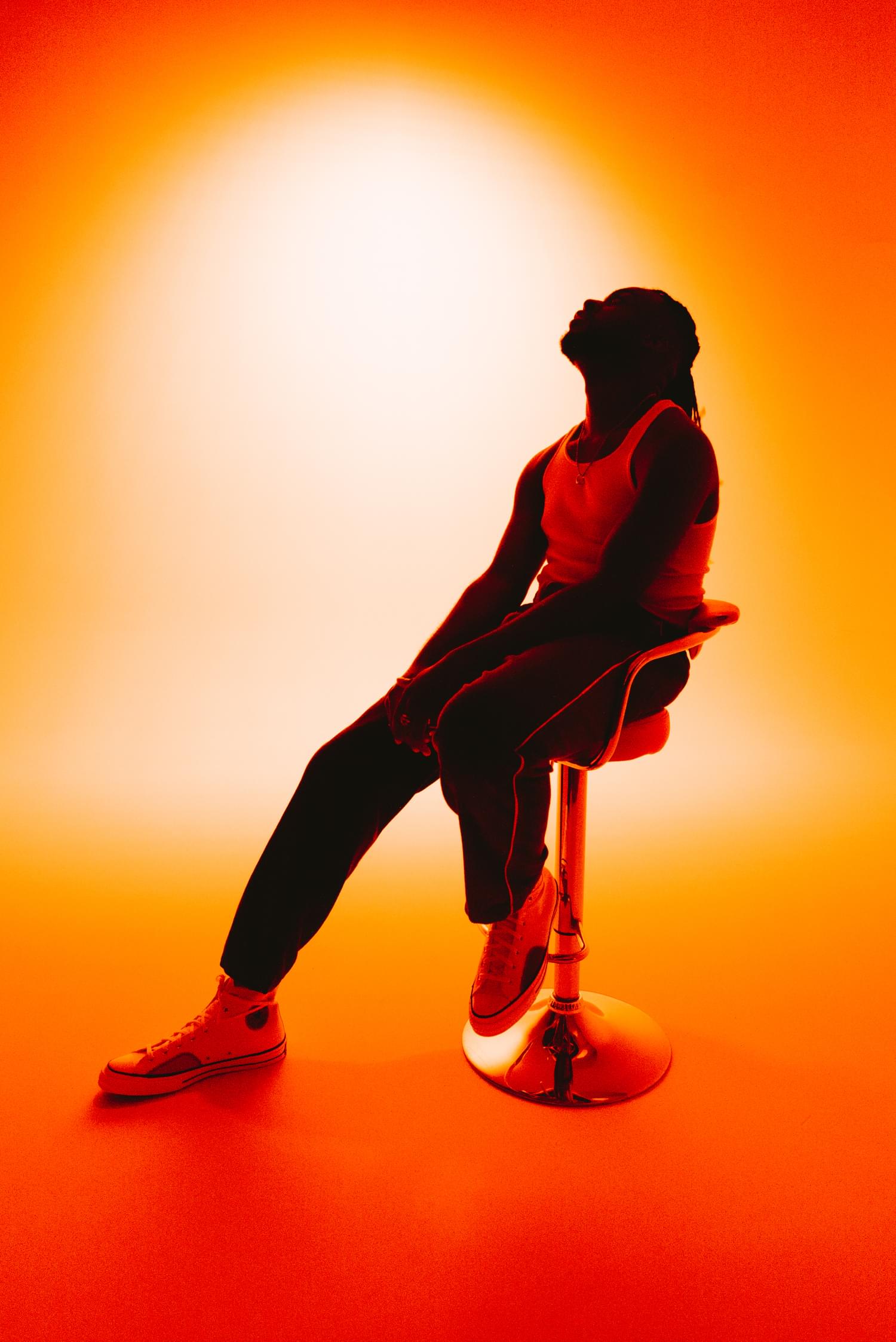 Mentioning his dad's "vast" collection of music, he notes, "I couldn't tell you 10% of the amount of music I've been exposed to, but it's the best of the best stuff, right?" The likes of Aretha Franklin, Bob Marley, Tears for Fears, Earth, Wind and Fire, all made an impact on Oddoye. The curated element of his dad's collection also left an indelible mark on him. "He had a song or an artist or a project for every occasion for every feeling," Oddoye explains. "So from a very young age, I realised that there was intention in music. It was always there for you, and it didn't discriminate against you."

Similarly, Oddoye's piano lessons opened up his musical mind more than he anticipated too. Before any music was learned, his tutor would ask him to play a solitary note with his eyes closed, getting Oddoye to say when it disappeared. As the vibrations rattled briefly through his mind for the first few sessions, it seemed like an odd way to start his affair with the piano – "but then by the tenth lesson…the vibrations would still be there still ringing and ringing and resonating. I could hear them. I could hear them really deeply like it was inside my head in a way, right? And I could just feel it a lot better."

It's a rare feat to feel the music entwine itself throughout you, but as Oddoye learned, this allowed him to move into his dreams with the sole understanding that music is more than just pretty sounds. It's a feeling – it's natural.
It was in high school that he became aware of rap and hip-hop. "I wanted to say whatever I wanted, regardless of what people would think," he explains. That encouraging environment from those around him waned slightly, and "then it took a while for some of my people that were close to me to come around to it."

The late-XXXTentacion is who Oddoye cites as having the most influence on his career, specifically his 17 project. It was X's use of consciousness to speak his dark truth that enlightened Oddoye, as opposed to the more braggadocious material rap. "One of the songs came on, [and] I just felt like it was speaking to me, in a way where I was like, Yo, he's not just rapping to rap." It also spoke to him on a level where he could feasibly undertake a career himself. "I really felt like it was like you can do it…like I really felt like he was speaking to me, for real."

It took until the middle of his time in high school for Oddoye to fully relish in who he is. "I felt like I was putting on an act that was really far from who I was," he admits after pausing briefly. "For the sake of social inclusion. I wanted friends. I didn't want to be lonely, and I didn't want to feel like I was a weirdo. So I would end up being the class clown, or always trying to get the centre of attention, but in high school, I started to realise that it wasn't really working for me in the sense that I still was very, very sad. Like deeply."
"I knew I didn't want to be normal. I didn't want to be regular. I had to do something where I could almost encompass everything about myself... everything about what I wanted to accomplish."
(80PURPPP)
The earnestness Oddoye speaks radiates within 80purppp, as if he's looking to help deliver you from your own self-esteem issues. His songs can feel as soulful as they can driven, swinging between R&B and rap, hooks and melodies sparkle with a deft DIY touch. When setting out to bring 80purppp to life, Oddoye had one thing in mind: "I knew I didn't want to be normal. I didn't want to be regular. I had to do something where I could almost encompass everything about myself everything about what I wanted to accomplish."

It's stories that interest Oddoye most, including his beloved Peter Pan, the biggest touchstone he mentions. From artists to fictional characters, for Oddoye it's less about tying his music to moments or figures in the hopes of tapping into something fickle than it is to continue his self-reflective journey that began in the cold, Canadian days when he was younger. "It's definitely pulling from pop culture," he confirms. "But not in a way where it's like what do I think is cool, but what do I think is me? Like who do I identify with in pop culture and how can I extend that and make it my own thing?"
Peter Pan was the first story that exposed Oddoye to more mature themes. His soft-spoken manner quickens as he explores the wires connecting the subconscious dots: "As I was watching this as a kid, it started making me feel things that I didn't really understand at the time. I was like, Why am I feeling this way? So I knew that there was something there, I just wasn't there yet to get at it and pick away at those themes and motifs."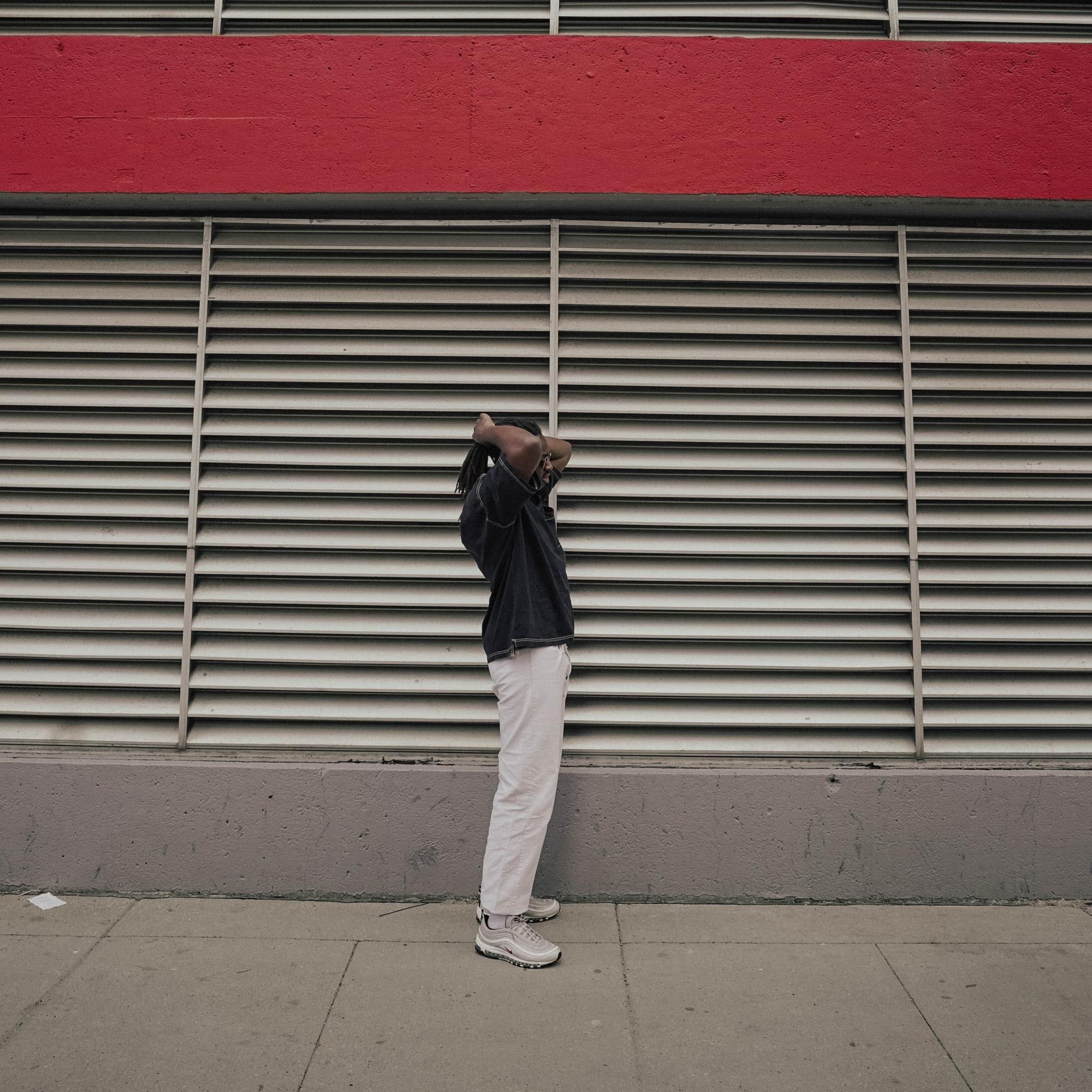 What it is about the boy who wouldn't grow up is less in relation to the most obvious theme, though that certainly comes into play. "Like every kid, I had my brushes with a cruel reality," he says. "Of a cruel future that awaited me if I didn't do something about it. From a very young age, I felt this dread that if I didn't do something, things weren't going to work out." But for Oddoye it's more about the impact Pan has on those around him. That lasting effect is what anchors 80purppp's motives. "I admire Peter Pan for not wanting to grow up and being that spark and that light, not just for himself," he continues. "And there's just so much beautiful symbolism in the story like his shadow. And the whole not growing up thing, and flying, and going to Neverland, and the pirates…there's just so much to dissect and you can talk yourself to sleep all day just trying to figure out like all the lore and stuff and I'm a sucker for it."
Oddoye's translation of these ideas into 80purppp's output is simple really. "I want people to go somewhere else," he says. "I don't want you to feel like you're in your room listening to my music. I want you to feel like you're literally going to where I'm making the music." Debut project 2019's Violet High was rooted in this methodology: "I want you to walk the halls with me, I want you at the piano with me." So much so, he explicitly requests engineers mix songs to sound "in the room", the antithesis to the loud and proud sound that dominates the musical landscape. "I'm really glad I made that project," he says of Violet High. "Because I don't think you can replicate that. I was really there. I was really 16-17, writing songs about high school shit. So it felt really true."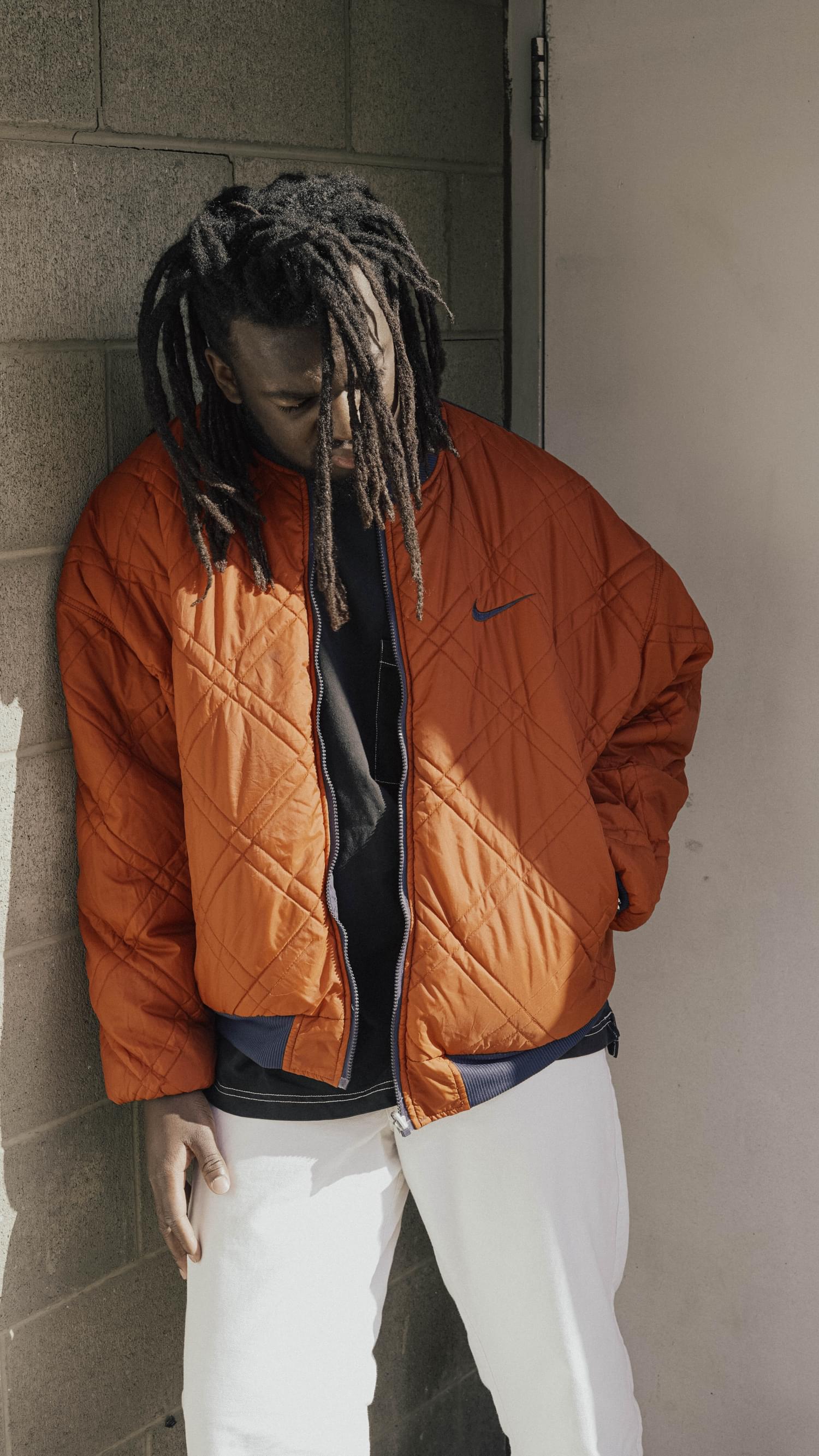 His purpose is clear but taking this vision and bringing it into the real world is still a new venture for Oddoye. His first show on U.S. soil happens not long before our chat, an experience that he's now thankful for but anxiety was racing through his mind beforehand. "My brain was creating this very inaccurate simulation of what it would be like," he tells me.
It would seem that those piano lessons as a child presented themselves as a double-edged sword, particularly the recitals. "Although very good for character development, it was definitely the source of a lot of my anxiety," he says, smiling. "Like when you do those recitals, you're doing songs that are hundreds of years old for an audience of people that have been listening to the songs forever know the song. So it's like if you mess up, everyone knows…but when I did this show, I felt like there wasn't any of that. This was the first time I was able to convey my own project."

2023 looks set to hold more of these affirming moments for Oddoye, with his new experiences playing fresh in his mind, the future for 80purppp is written on an ever-evolving blueprint of which his Neverland will grow. It's one where he invites listeners to look at their shadow figure and welcome them in. "Acknowledge that part of yourself that you don't want to acknowledge," he concludes. "Because the moment that you do that, your life will improve drastically."

Get the Best Fit take on the week in music direct to your inbox every Friday