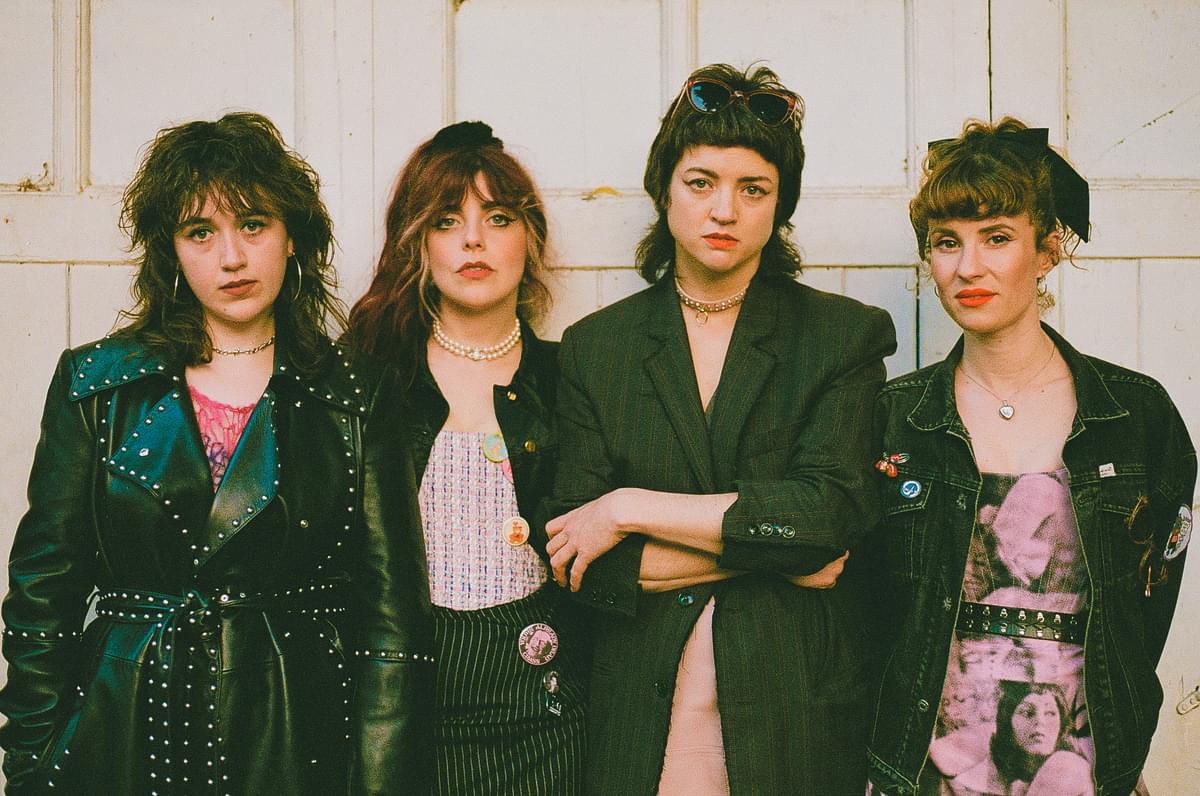 On the Rise

Ghost Car
27 October 2022, 18:30
International punk quartet Ghost Car aren't letting labels define them within a historically non-inclusive punk scene.

Often diluted down to the synthetic Halloween costume depiction of Joan Jett, the role of women within the punk scene has long been sold as a mutation of the genre.
Although the Riot grrrl movement of the 90s helped solidify the solidarity between the women's rights movement and its accompanying rage, all-female punk groups are still feeling the effects of tokenism nearly three decades later. But addressing the issue, at least according to Maeve Henry, the guitarist for punk quartet Ghost Car, should start by reframing the concept of "punkettes'' entirely.
"We're trying to move to a time where you're not referred to as a girl punk band. In a review a while back, they referred to us as 'punkettes,' and there's no reason to gender the term. Whenever there's an 'other' to genre or a subculture that's not the norm, I find that it gets a bit exclusionary, which is what we want to avoid," she says to the harmonised agreement from her fellow bandmates over Zoom. Ghost Car's debut album Truly Trash refers to itself as a soapbox to platform against political injustices – namely the patriarchy, homophobia, racism, and toxic relationships. "We're not a pretentious band, but our lyrics are just legitimately what we go through. We just come in and talk about the shit that we want to talk about," says Laura Hart, the group's impassioned drummer.
Ghost Car defines itself as a collaborative, international ensemble with a grungy, philanthropic mission to better London's punk scene. Collectively, each member of the band was able to pinpoint defining moments in their music careers where they understood what it meant to be the 'other' in the punk scene; whether it was because of their gender or their sexual identity. "I had to be in my early 20s before I saw a woman playing on stage, but after that point, I realised that I could do it as well. There wasn't a real female scene [when I first started], and we just want to normalise it," said Cece Corapi, an Italian transplant and resident bassist.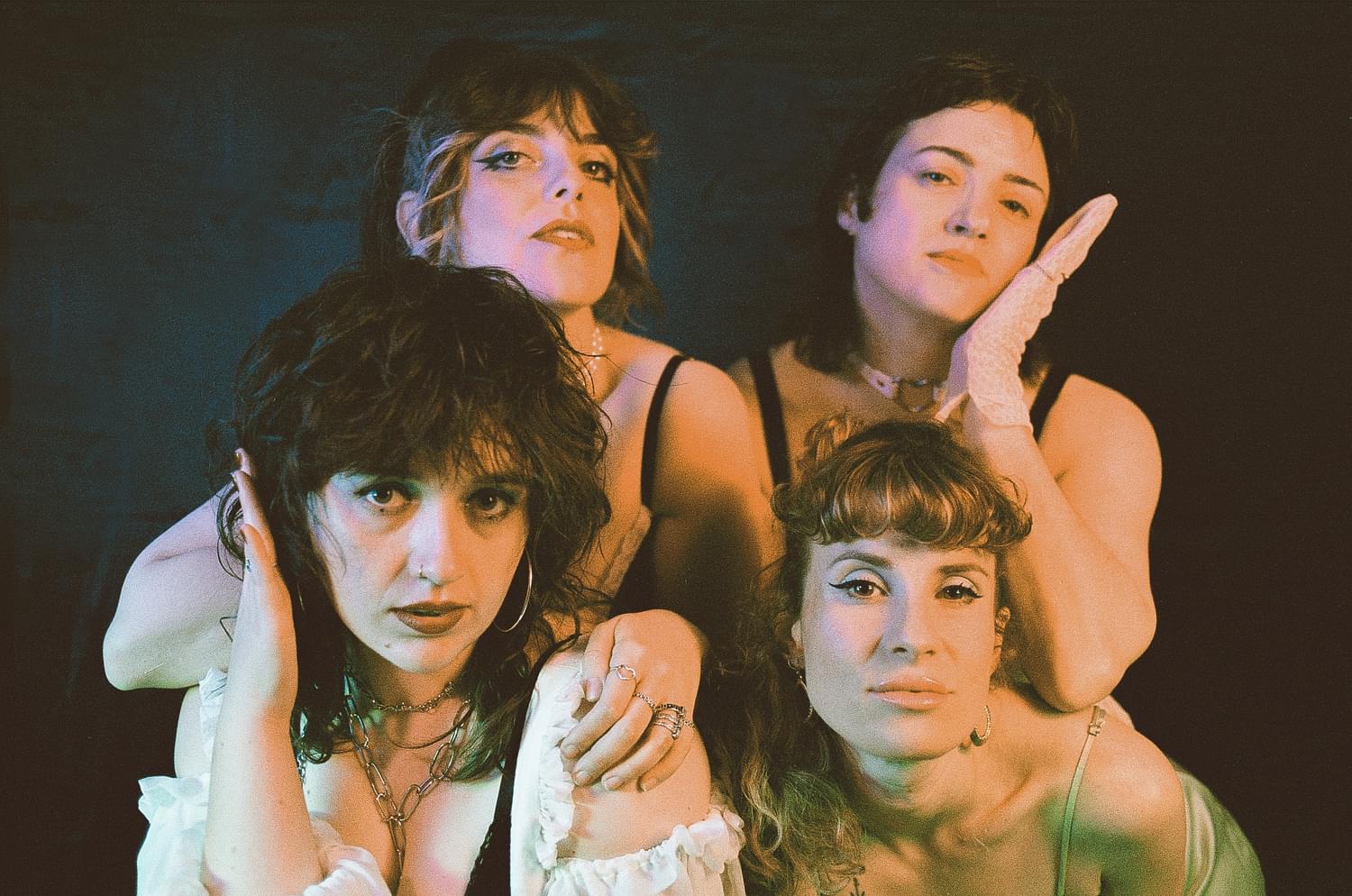 There's a powerhouse energy behind Truly Trash that begs to be heard during a live set. While its playback still manages to capture an exhilarating call-to-action, the use of belting choruses and call-and-response vocals evoke the primal urge to scream along at a show. There's a deeply rooted nostalgia to their sound, which they refer to as an entirely collaborative hodge-podge of culture – band members hailing from Italy, Spain, Ireland, and England. Its lineage in punk is reminiscent of classic groups like The Ronettes and The Runaways, grasping at coarse, layered vocals and 60s synth. "Our sound stems from us all having different backgrounds in music and different tastes. Clara's [use of keyboard] makes the band sound way different than a standard punk setup," Maeve explains. "[Clara] brings a more 50s or 60s lo-fi sound. She even has a theremin. Recently, we were referred to as 'glam-punk,' which I will happily take."
There's a twinge of irony throughout Truly Trash, as the band doesn't pull any punches when telling you exactly what they're thinking with each track. The assertive confidence behind "Sushi Addict" is reminiscent of EDM trance with its high-energy repetition against "Clown Town," which outwardly criticises England's conservative government and Boris Johnson. Invoking the idea that each bandmate contributes different sounds to their album, Ghost Car taps into Maeve's history in pop punk with "Sex." The single diverts from the classic, garage rock sound with a single vocalist and forward keys, almost giving it a cleaner sound. Lyrically, the album explores different social grievances with a highlight on government policy and harassment. The track "Basta" – the Spanish word for 'stop' – is another keys-forward track, addressing the biphobia and harassment they've experienced from men at their gigs.

"There's a constant battle with little things like what you want to wear on stage. You want to look and feel good, and we're all body-positive feminists. But there's just gonna be times when you get harassed – it even happened to us a couple of weeks ago at a gig," Maeve explains. "I know it sounds cheesy, but I think the music lets us feel really empowered, and it's so important to reinforce that we should feel safe here. But the four of us are always like, 'f*ck this,' we aren't playing for abusive men." The group's been fighting an uphill battle against abusive men in the punk scene for years and initially had to pull Truly Trash from Burger Records, a disgraced California-based record label, due to accusations of assault and violence against female associates.
But the contention they face from men in the industry hasn't stopped the group from making waves in the community and pursuing exactly the kind of music they want to create. "I've always loved rock n' roll, and there's sort of a strangeness to our sound that's just great. Every time you play, it's different, and it keeps things exciting. Personally, I want to play things that challenge me," Hart continues. "We're making music for ourselves in the hopes that you'll want to come and see us live. We want to help build a more inclusive space."
For Ghost Car, who all chimed in agreement while discussing the importance of representation for women and LGBTQ communities within the scene, the biggest compliment has been finding out they've inspired others to start playing music. Clara Bleda, nominated by the group to summarise what people should expect from the album, took a few seconds before intimately sharing that Truly Trash wasn't created to change the history of music, but it was made for people to enjoy. "When you listen to music, come to a gig, it does something special to you. It makes you feel powerful. Life has been so difficult lately, and we want people to come to our shows for a good time," Bleda passionately shares. "Hopefully our music promotes new ideas. Playing a gig is worth it if even one person is inspired."

Get the Best Fit take on the week in music direct to your inbox every Friday