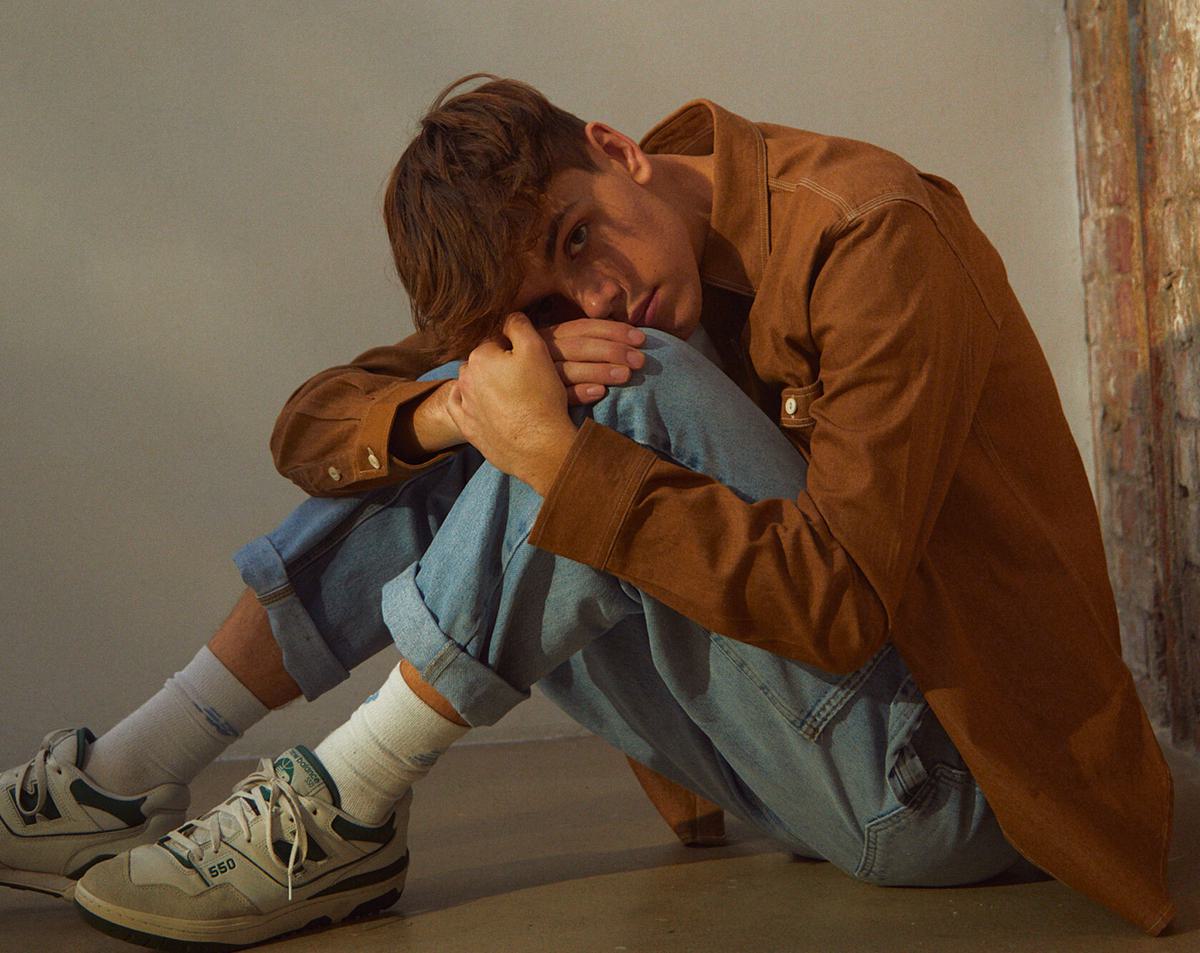 On the Rise

Fred Roberts
01 September 2023, 12:00
Inside the waves of Fred Roberts' full throttle pop lies an emotionally savvy current; a stream of diaristic and introspective writing, confidently frothing with youthful freedom.
You're never too young to look back at your life and begin piecing together the journey you've come on; the successes and hiccups, the first loves and revelations, the knots and entanglements that make us all uniquely human.
Whilst always musical from a young age, jaunting around nursery singing Bob Marley's "Three Little Birds", Fred Roberts soon realised "I like creating… not just playing everyone else's stuff."
Although forcing him to celebrate his eighteenth birthday without a ritualistic night out, he cites the pandemic as a strangely pivotal moment in his music career which allowed him to begin making his own music. "I was seventeen, and it was the first time I had that little bit of maturity in life, and was able to look back on my experiences over the past years and start writing about them," Roberts explains. "Pandemic aside, lockdown was the perfect time for being able to throw myself more into music and my thoughts."

"In a strange way, it also let me connect with a producer working from L.A. [Andrew Wells] from my bedroom - like, when else was that ever going to happen?" Prior to working on his own musical output, Roberts kept busy posting covers online, amassing a big enough following of fans online to gain traction and be scouted to appear on X Factor: The Band. A spin-off from the main series, the show saw him grouped together in a boy band, confidently progressing through the show with his bandmates week-on-week, before finishing second.
"It was my first exposure into this world [of music], I didn't know anyone in the industry before then, I'd had no real career advice," he tells me. "It taught me a lot about working with others, and I'll forever feel very fortunate for it. I'm extremely grateful the way everything panned out - it's funny because at the time not winning felt like the most devastating thing that could have ever happened in my life, but looking back I'm glad I'm not in a band right now. I'm making music myself, for me. I want to be a solo artist."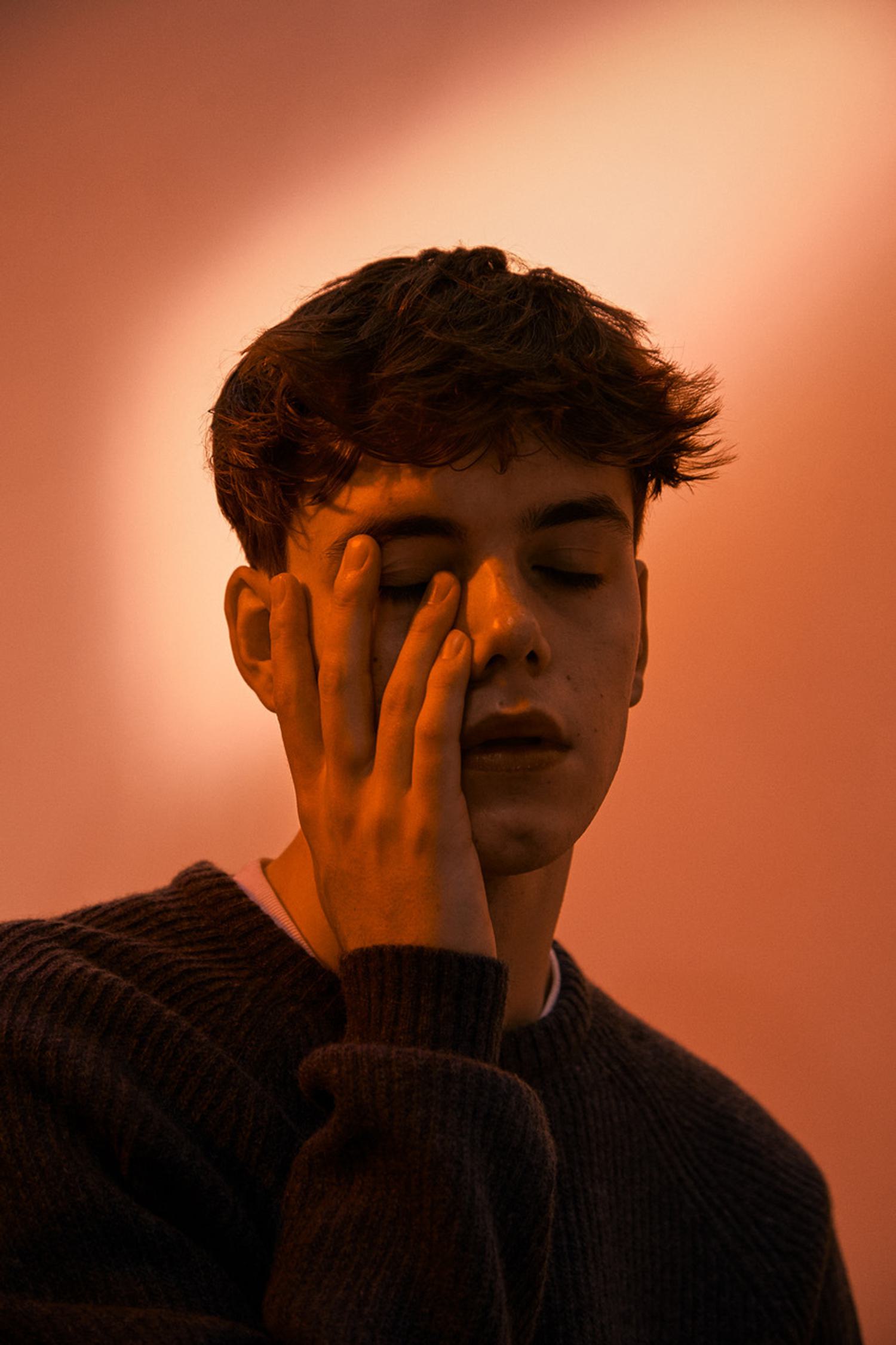 "For a few months I was worrying why did I go into the music industry? Now looking back… I was like no this is what you want to do, this is your dream, go with your gut. I think I apply that to most of my life, if my gut is telling me to do something… if it's a mistake, I can always learn from it later! You can only regret decisions you never made and should never make or regret decisions because of other people's influences… you can listen to them, and take it in sure, but if you have an internal feeling about something, you've got to follow it."

Now just a few months into launching his solo endeavour, Roberts beams with a youthful and frankly quite catching optimism about his excitement with the whole music making and releasing process. His debut track "Runaway" was released in April 2023, a rock-tinged and cinematically-coded pop anthem for those who have survived turmoil and want to scream it to the world. Book-ending the British summertime, the follow-up "Say" is out today, a moodier take on his bombast pop sound.

At once an explosive tsunami in its percussive-led choruses, but also an emotional riptide in its lyrics, Roberts describes the track as, "looking back at one particular time in my life, spending too much time with someone who wasn't good for me. It's about wanting to be someone, and I now know I shouldn't have needed to feel like that, but I did… I wanted to recreate the feeling I had in both the sound and the lyric."
He continues, "It's the same feeling I get reading sad poems set to sad music on TikTok. Just a single tear rolling down my face - I don't want people to cry, I'm not changing the world, I just want to recreate that sound and get that single tear."
Perfectly surmising this blend between vulnerable lyricism with hard-hitting and jagged production, the refrain of "Say" is a gut-punch: "Now that I'm older and I look at what I've done / I know I was stupid, I know I was dumb / But you're leaving me feeling I wasted my youth on you."

Previously quoted having said "I write songs with the specific intent of helping someone who is going through the same experience - I want to be part of something bigger than me", Roberts definitely achieves this in "Say". What begins as a flood of his emotions manages to leave a distinct feeling of shared liberation left afloat. He adds: "my attitude to writing music and making music is just capturing everything I've ever experienced, and putting it into the song."
With classical piano training under his belt – although he does jokingly ask "I did the grades, hopefully that counts? – and an eclectic roster of influences including Billie Eilish, The Clash, The Jam, and Little Simz, Roberts has an ocean of niches to pull from in the making of his music. He cites collaborating with one artist in particular as a very current dream: "So this is ridiculous, and is is never going to happen but The Killers played Reading & Leeds this year… if they ever do it again, they're literally one of my favourite artists, like their ability to just make bangers is unheard of. To play live with them would be amazing… to feature on one of their songs, I don't even need to be credited, just happy to be there!"
Very clearly wrapped up in Roberts' artistic mission statement is a desire for authenticity, to lay bare his past experiences and hope that others will find some comfort or companionship in the tales he retells. An integral portion of this is his queer identity, celebrating that he can be part of a newer diverse wave of industry peers where there's less restriction to be vocally gay in his music.

Citing how pivotal Troye Sivan's Blue Neighbourhood trilogy was for him growing up, he elaborates, "I think the industry, and media spaces in general, are definitely progressing in the right direction. There's certainly space for more people to exist nowadays…. I remember watching Call Me By Your Name - when was that out? It must have been after Blue Neighbourhood? - Troye Sivan painted this like almost beautifully bleak picture of a gay relationship, but Call Me By Your Name was the opposite, it was like a glowing summery story of two men falling in love on holiday in France. So yeah, it seems like more and more that representation in the industry is continually growing"
However, we speak at length about the difficulties finding the balance between his positionality as a gay artist being celebrated, versus it becoming a semi-tokenistic identifier. "I want to be known as one, but not known by being one," he pulls back laughing, "woah that's the one isn't it, that's the quote. Like, I use he/him pronouns in my songs, not intentionally for representation, but just because that's me, that's my experience. It's all a balance, like to be called a "Gen Z popstar" that's awesome, like what a compliment, but also like I can't speak for all of Gen Z. No one can speak for all of Gen Z, my experience is so different to a Gen Z woman or a Gen Z non-binary individual. Same with being considered a "gay artist". I can just write songs from my perspective, and hope it resonates."
Not just one holistic "gay artist" or "Gen Z mouthpiece" there's many more shades of Fred Roberts to discover. If one thing is to stay consistent, however, it's that whilst his thrashing pop tracks will surely always sound suited to stadium crowds, their message will always feel deeply authentic and relatable, as if he was reading his journal to just one single person.