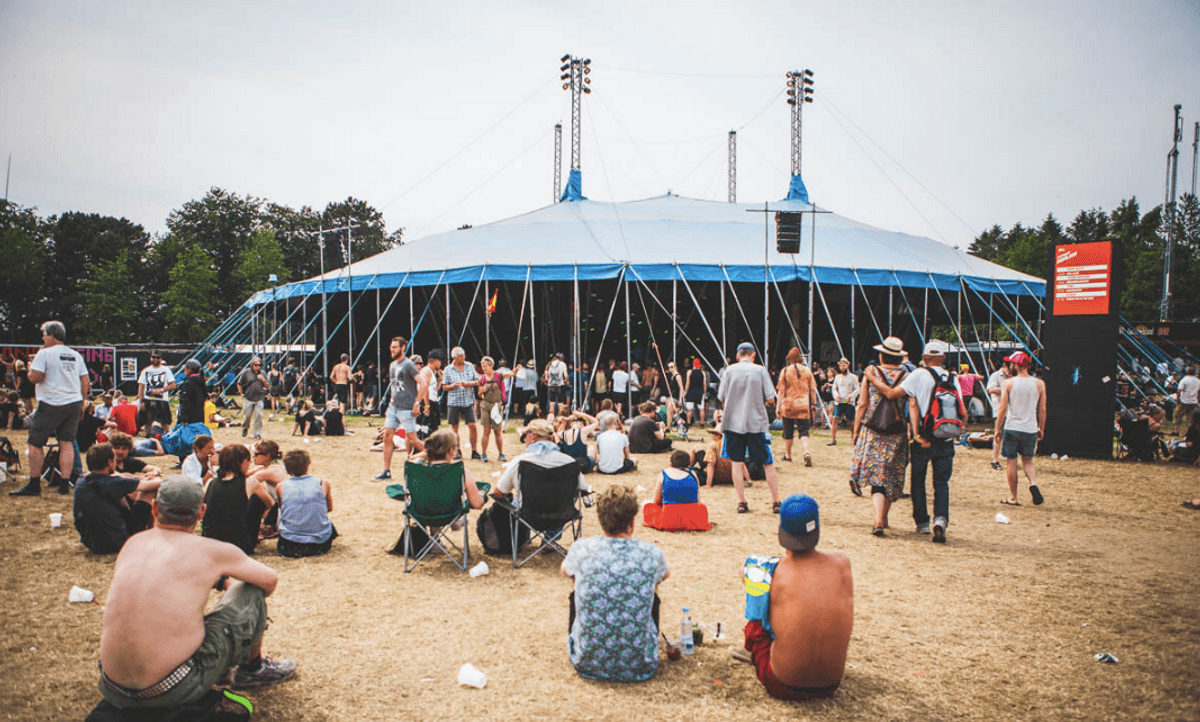 What we're excited about at Roskilde 2016
27 June 2016, 18:15
I'm off to Denmark for the first time this week – without a clue what to expect.
As a country – it promises much, a seemingly lawless town that goes by the name of Christiana, a laid back stoner culture that keeps its teens sweet and happy – and a festival that has grown to become Denmark's own Glastonbury. Whilst I expect there to be a healthy scattering of conversations in broken English over Britain's exit in the EU, and round after round of Danish youth's favourite game, beer bowling – there's also music to enjoy.
Roskilde is a festival I've heard much about. Not only is there a plethora of great Danish bands to get my teeth into, including grime-artist Baby Blood, guitar-punks The Entrepreneurs, indie grittiness The Minds Of 99, but plentiful selections from elsewhere in the world, including Chile, Thailand, Trinidad and Ethiopia. With a capacity at almost 160,000 – it's one of the biggest festivals in Denmark, and with a swimming lake, artist talks, a punter-built village, and open-for-use barbequing in the campsites, it looks like it could be an enlightening place for the British festivalgoer. Here's just a few things we're looking forward to.
The Swimming Lake
There's something about swimming at a festivals that creates an utter state of bliss. Whether it's waters magical ability to take you away from the humdrum, or the fact it's like taking a natural bath, taking a dip during the middle of a festival has become a unique sort of bliss for me. It's something many festivals in the UK have never quite cracked, apart from Secret Garden Party. We're looking forward to spending some time here.
The Fishing Lake
Swimming not enough? Good, there's a purpose-built fishing lake here for you to enjoy too. Whether you want to bring your own rod, or hire one on site – you can sit back, take it easy for a few hours and fish away, or at least fish until your supper is caught. I think it's a nice edition, and something you won't find elsewhere.
Khun Narin's Electric Phin Band
After seeing these guys last year, at a showcase festival in Brittany, I've been eagerly awaiting another opportunity to see them. Playing a four-hour set, the band, made up and led by musicians from Thailand, play catchy funk licks on traditional Thai instruments. But it's not all novelty – there's genuine musical credit behind these guys, and watching them is an electrifying experience.
Artist talks
Roskilde boasts more than just music – and one of its areas of pride is its annual programme of artist talks. This year, there are talks from American photojournalist Martha Cooper, Danish social interventionist artist Jesper Aabille, and political cartoonist, Darren Cullen, fresh from just finishing work for Shangri La at Glastonbury.
Foodjam
Food also takes a focus here – as daily experimental cooking classes, called Foodjam, bring together people to cook and prepare meals for each other in fully stocked kitchens, packed with local ingredients.
Erotic Short Stories
Don't fancy that? Then there are erotic short stories for you to listen to at 10am every morning in the campsites – enough to give you a wake up tickle, and a fresh perspective to send you into the festival for the day.
'Skraldeval' Trash Carneval
Glastonbury's metal bashing jams have been highly regarded as some of the most spiritual experiences ever to happen at the festival, so it's fitting really, that Roskilde has aimed to put together it's own. Though there's little information online about the trash carnival, other than it features 'skraldevals' aka Danish garbage trucks, and lots of noise.
Pat Thomas and Kwashibu Area Band
Pat Thomas and his band make afro-beat for the 21st century. Sticking close to its roots in Ghanaian highlife, Pat Thomas was a close friend and regular player with legendary highlife guitarist Ebo Taylor. Tony Allen has been working with them recently, putting catchy contemporary highlife records together. We look forward to experiencing this blend of afro-jazz come the weekend.
The Syrian National Orchestra with Damon Albarn and Guests
Damon Albarn and Roskilde seem to go back years. Not only has he played here under pretty much all his guises, last year, he was taken off stage by organisers after his set spiralled into a 6-hour parade of all different styles of musical talent – from his own solo work, to his collaborations with Africa Express. This year he brings the Syrian National Orehestra, Africa Express's latest project, along with a bunch of other players he's met during his journeys. Their set at Glastonbury inspired many, hopefully the set at Roskilde will too.
Greg Fox (and all his bands)
Legendary New York drummer, Greg Fox, will be playing three times over the weekend at Roskilde, in a multitude of different bands. His most famous, Guardian Alien, pride themselves on their form of live experimentation, often playing live sets that are entirely unplanned, unpredictable and amazing to watch. Greg Fox will also play Roskilde alongside Fox Millions Duo and as part of Greg Fox, Colin Stetson, Shahzad Ismaily & Toby Summerfield. Look out for him.
Get the Best Fit take on the week in music direct to your inbox every Friday