"Where music meets" is the event's strapline and more than 3,000 people each year take part in the sessions, mentoring, Q&As and lectures that form the Primavera Pro programme. While many festival-goers are sleeping off their hangover from too many aperols and a 4am slowthai set, others heads to the grand Centre de Cultura Contemporània de Barcelona which becomes a focal point for industry chat with a slant that feels decidely un-industry.
Primavera Pro's sessions and talks innovate rather than repeat - this year featured the likes of Daniel Pemberton, author of the Spiderman: Into the Spider-Verse score discssuing how he used hip-hop and urban sounds to enhance the narrative of the amazingly successful animation as well as the likes of The National's Aaron Dessner and Pavement's Steven Malkmus bringing their own musical persepctive and personality to the event.
Like the festival itself, Primavera Pro doesn't suffer from the same fatigue as similar events. Just as Primera Sound put inclusivity top of its agenda, its Pro element tackled mental health and wellbing, gender balance and the rise of Catalan artists with intelligence and forward-thinking. It's an appraoch others could learn from.
And here's what we learned from our three days of early mornings at Primavera Pro...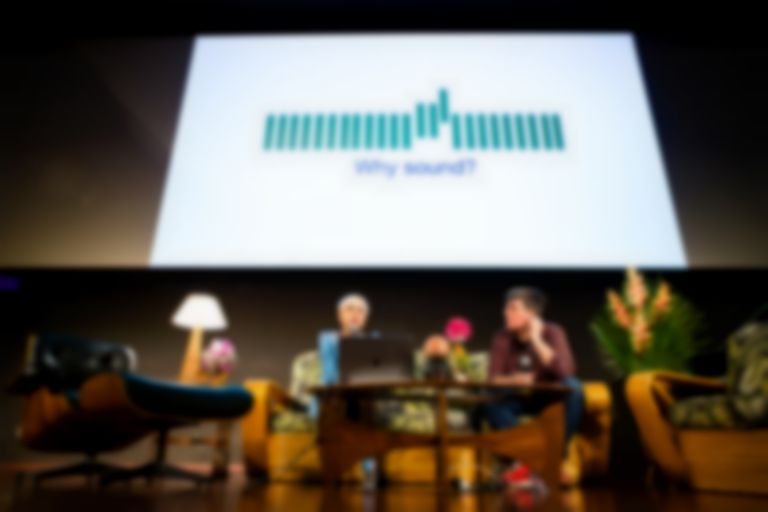 Sound will become an even bigger part of our daily lives in the future
The end of typing and the rise of 'just asking' along with smart speakers has created the perfect storm for sonic branding. What the hell is sonic branding? Think of the duh-dum that accompanies the Netflix logo, the familar Skype dial tone, the iPhone email sending swoosh or even the legendary Windows 95 start-up sound created by Brian Eno.
"Sound is a tool for us to enhance brand identity," explained Gloria Sallent, co-founder of Dadadada, a Barcelona-based Sonic branding studio. The way we relate to brands and the world around us is changing, she said: "Brands wnt to engage all senses".
Dadada came together because of a love of music and sound and are pioneers in developing sound as a major pillar of experiential branding.
"Sound is rooted in our being, we hear our mother's voice in the womb, added Sallent. "Our ears are open 24/7. Sound is rooted in our deepest and most primitive emotions."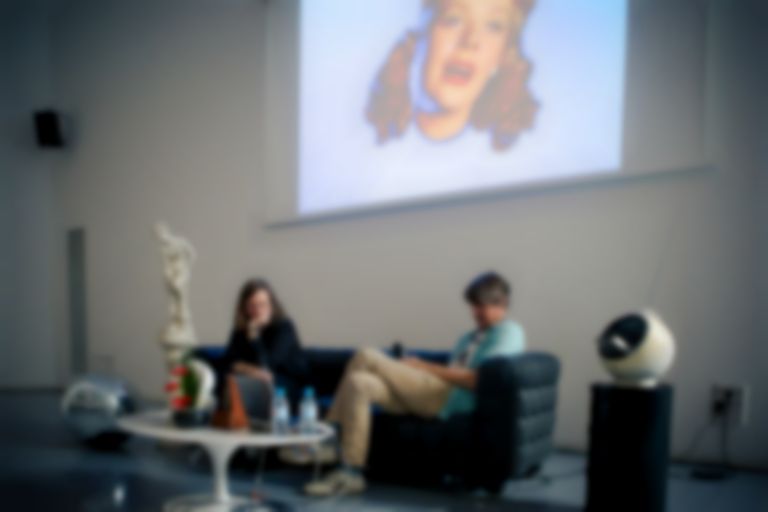 Steven Malkmus really likes weird movies
Ahead of playing the festival, Pavement and Jicks man Steven Malkmus had an early start chatting through his favourite film music.
An eclectic and orthodox list of selections kicked off with Peter Fonda's The Hired Hand, with a soundrack by Greenwich Village folk guitarist Bruce Langhorne. Arthur Penn's Mickey One revealed a deep love of nuanced and lush title sequences: "Stan Getz made the original music for this," said Malkmus. "I heard about it from a friend of Thurston Moore." The intro laid the movie bare: "It's gonna be sexy, there are gonna be gangsters, there is a lot of foreshadowing going on."
John Huston's 1972 adaptation of Leonard Gardner's novel Fat City was a particular favourite. The story of a down and out boxer, it followed a theme Malkmus kept coming back to in his choices - "where the working man is noble" - and features music by Kris Kristofferson.
The piano player scene in Luis Buñel's Exterminating Angel saw Malkmus quipping, "Today rich people make and effort to be into hamburgers and Drake but back then you would sit through a piano performance or an opera and pretend you liked it to show your status"
He also threw in some surreal choices - including an "existential" found clip of a drunk man trying to climb a fence (found on Youtube) accompanied by a minimalist "Radiohead-style In Rainbows melody...or some classic Chopin-like thing"). Porn music "Sexercise" - showcases minus the visuals - closed Malkmus' entertaining session with a sly wink.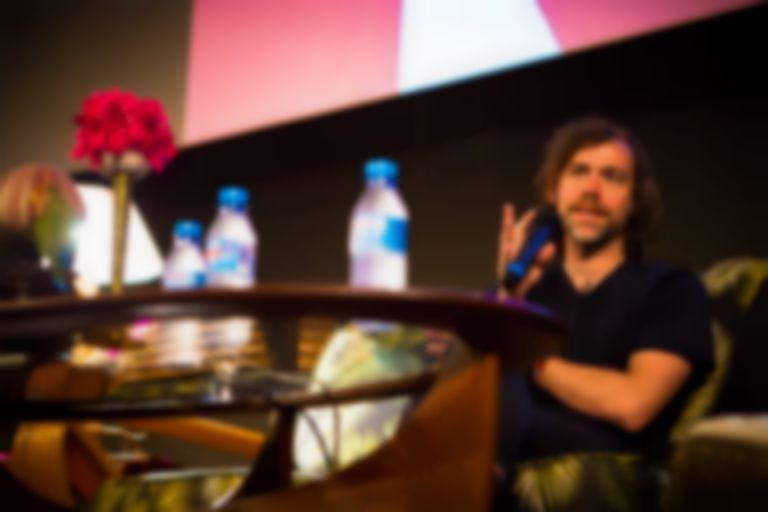 Artists are coming together to dictate the terms of their creativity
37d03d - the collective and digital platform founded by Bon Iver's Justin Vernon and The National's Aaron Dessner - was the subject of one of Primavera Pro's most exciting sessions.
Dessner was on hand along with 37d03d director Mary Hickson to explain how the ethos of the collective (and the lack of restrictions around the platform) is forging new ground for creative freedom. The origins of the collective stretch back to 2008 when Vernon messaged Dessner on MySpace to ask him to work on a track together.
More than a decade later, 37d03d is to remove the obstacles that get in the way of creativity and encourage collaboration.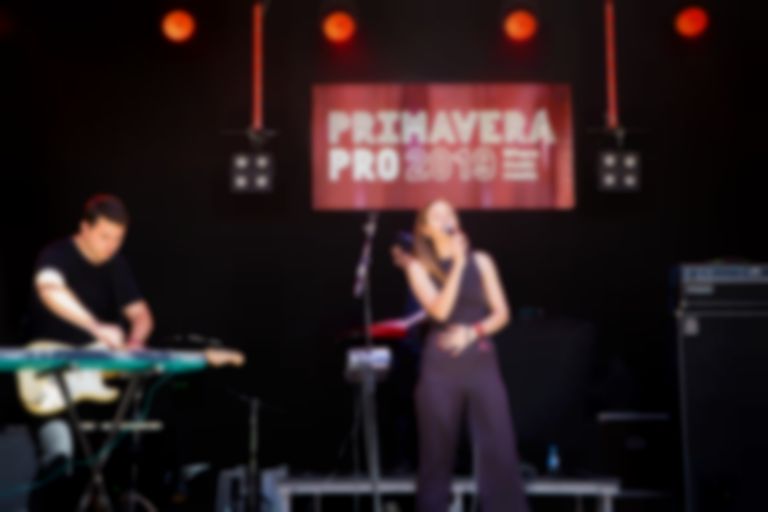 Primavera Pro is also a festival within a festival
Over fifty artists playing the main Primavera Sound festival also took part in Primavera Pro's own showcase, spread over five days and two venues: during the day, the stunnning courtyard in the Centre de Cultura Contemporànea de Barcelona - a couple of miles away from the festival site - and a stage close to the entrance of the festival itself in the Parc del Fòrum for the evenings.
The stages showcased a selection of amazing music from across the world, with highlights including Best Fit-favourite HÅN (from Italy), Irish rapper Kojaque, Tai Pei-born Meuko! Meuko, Luxembourg R&B artist Edsun and the downtempo electro of Hungary's Belau.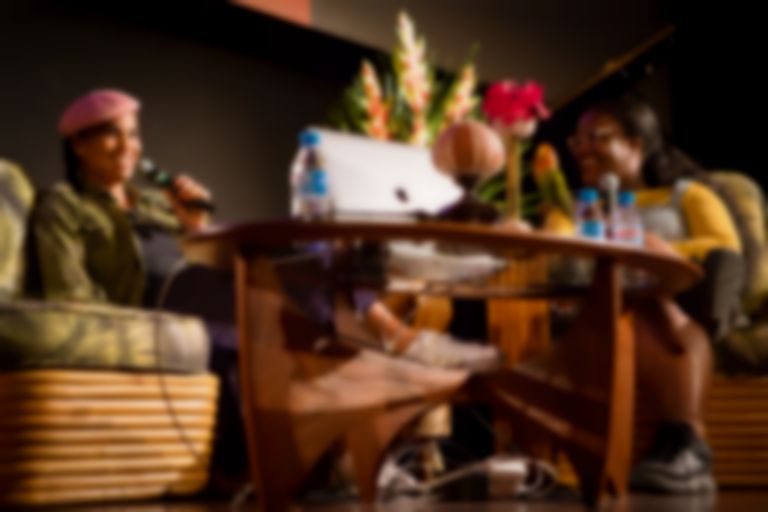 Neneh Cherry has had one hell of a life
The Primavera Award was set up by the festival five years back and aims to highlight the professional career of a person, an association or company that has had a special influence in the music world and to raise their profile within the international industry. Previous winners have included the likes of Roskilde Festival, Pitchfork and City Slang-founder Christof Ellinghaus. This year was Neneh Cherry's turn and her award was given to mark the exceptionality, vision and endurance that has personified her career. As the 'godmother of pop' she was praised for her authenticity and committment', and accepting the award, Cherry was as humble as ever: "Not sure I deserve it but I promise not to recycle it,' she quipped, with a reference to the time when she melted down a BRIT Award to make a necklace.
The presentation was following by a career-spanning talk with Gal-dem's Natty Kasambala, that kicked off with Cherry's iconic Top of the Pops appearance, where she performed "Buffalo Stance" eight months pregnant. "Having Tyson in my belly and performing pregnant became a shield of armour for me," she explained, "but I didn't plan it. Instinctually that's how we live: family is at the centre. My mother took me to college as a child while she was studying design. I saw women around me doing everything with their kids."