The juvenilely-named festival started as a one-day affair, where gym teacher Stefán Magnússon along with friends and family thought it'd be a great idea to put on a metal show in this idyllic remote fishing town. Twelve years later, the festival has grown from having 30 attendees to almost 2,000 and attracts international talent like Bloodbath, Neurosis, and Atari Teenage Riot.
The festival is renowned locally, with my neighbour commenting nonchalantly: "Oh, you're going to the testicle festival" when he sees my tent and bags resting by the front door. Part of the festival's appeal is that it's considered safe; parents don't have to worry about their rebellious young adult children not coming home in one piece or getting into alcohol-fuelled figts.
To date, there have been no reported rapes at Eistnaflug, which is a feat many other festivals are jealous of, in particular one that's failed so badly in this regard that it is often referred to as the "rape fest." Despite heavy drinking, fights are exceedingly infrequent, with festival goers diffusing them before they start, often shouting the festival's motto: "No idiots allowed" as they do so.
In fact, it's not too uncommon to see complete strangers help each other pitch tents at Eistnaflug and help inebriated and lost people back to their friends.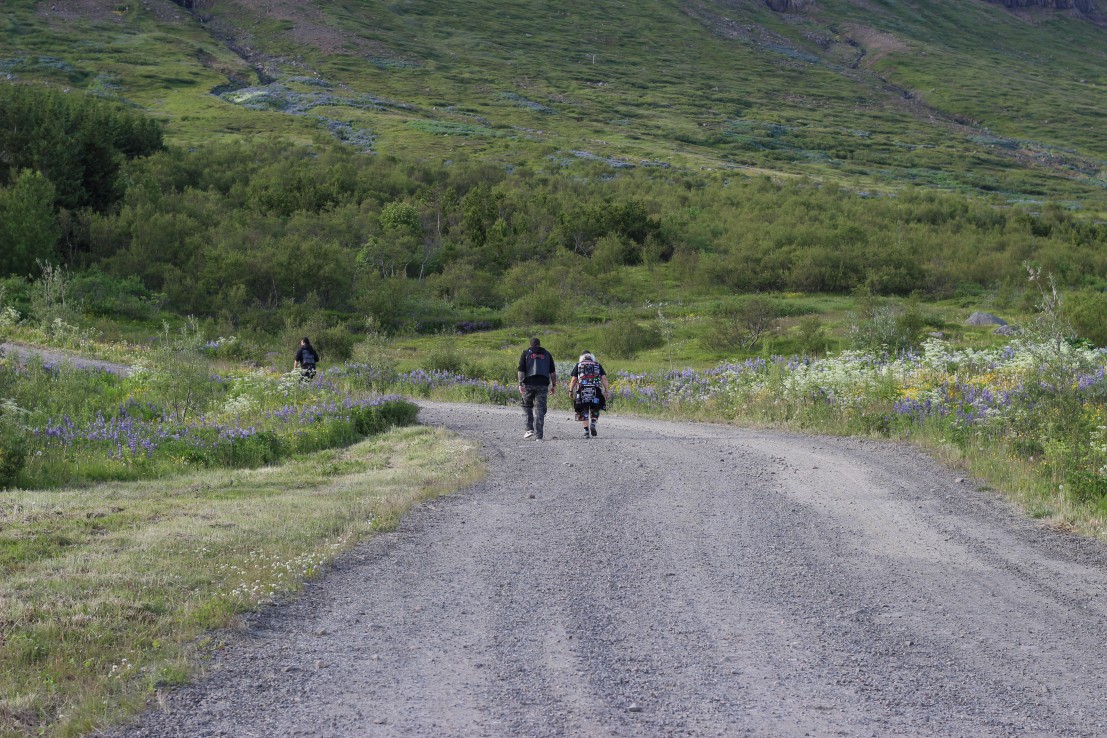 This year is Eistnaflug's best outing since expanding to a larger venue a couple of years ago, with crisp sound, a well paced schedule, and there being just enough room for mosh pits, but not so much that the crowd feels scattered. Unfortunately, organiser Magnússon tells me they sold fewer tickets this year, blaming the strengthening local currency for some 200 fewer international tickets being sold compared to last year.
A large contingent of the festival goers is comprised of regulars that make the voyage every year, and as the festival gets older, so too do the regulars, and get stuck in their ways of who drives, which car they use, and what route they take. Indeed, where there are usually scores of people advertising rideshares, there was real desperation this year trying to get a ride out east. As luck would have it, two brothers offered me and my photographer seats in their car, confiding that this was their first time to the festival.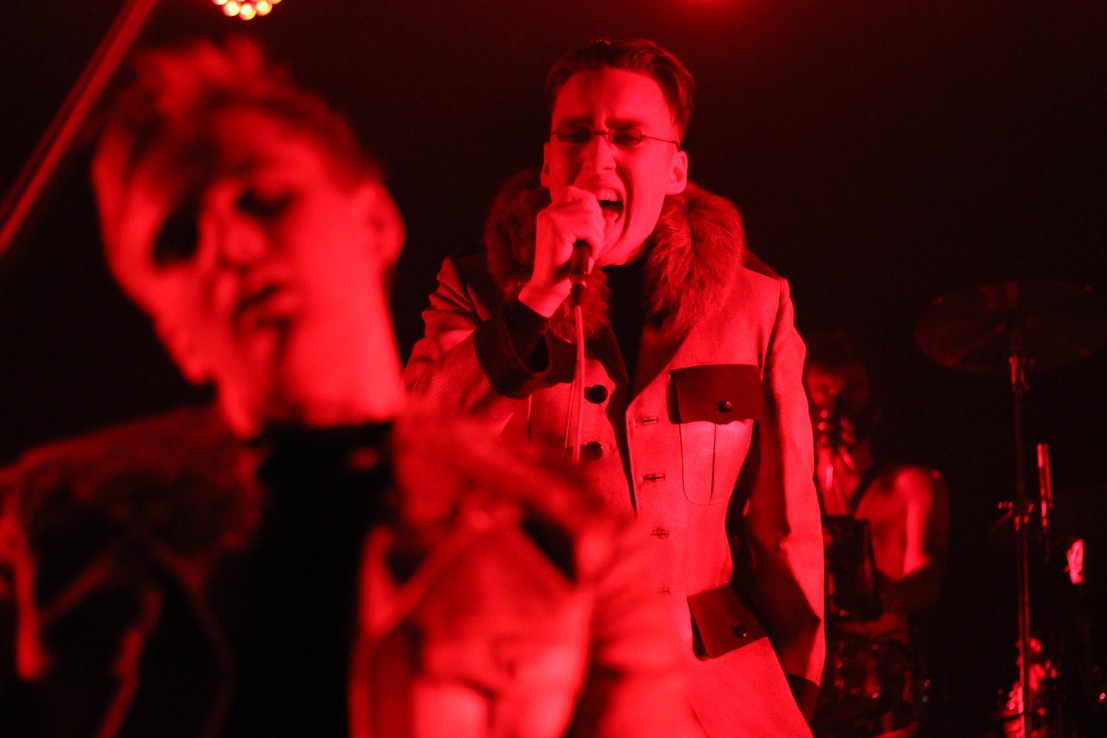 As previously mentioned, the stage this year was immaculately set, and the bands really shone on it. Synth-punk performance outfit Hatari (above) blew our freshmen travel buddies away with their apocalyptic nihilistic message, and intense presence that would put Tyler Durden to shame. Their lyrics about man's indifference to the plight of others, the rampant consumerism of western society, how reality is stacked against us, and how remorse is meaningless in the face of the end of the world found a real home with the disaffected audience.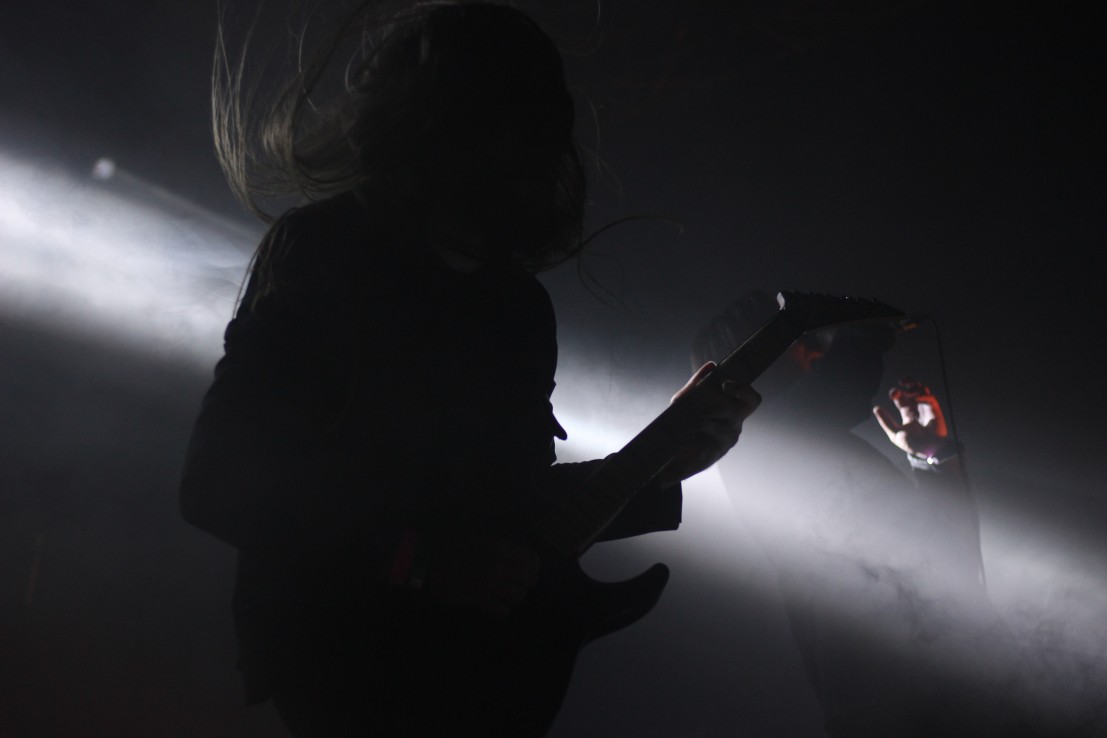 Auðn (pictured above) and Misþyrming (pictured below) represent two sides of the new Icelandic black metal, a genre that has gained critical acclaim internationally in recent years. Both bands have striking aesthetic, with Auðn performing a technical and crisp set, filled with zero accidental overlaps of instruments, resulting in a tight and resplendent show. Misþyrming on the other hand play to a darker and more brutal tune that is deeply atmospheric yet not inaccessible, that gazes into the abyss without blinking and yet is irreverent enough to play a cheeky cover song the band's frontman confesses to me they just thought of an hour before the show.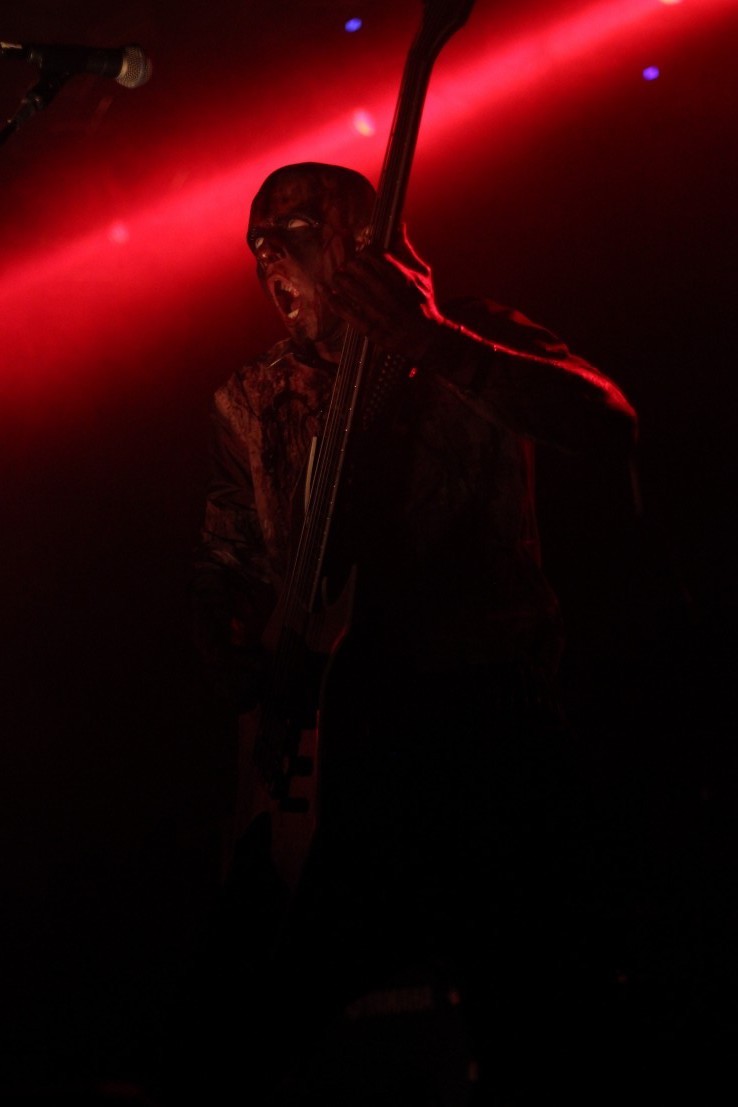 What impressed this journalist is not just that the festival is growing and becoming more professional with each passing year, but that it manages to do so while hanging on to that vital friendly atmosphere. Without it, the village of 1,500 wouldn't welcome the festival again, and the fans would not sit in a car for 10-14 hours to get there.
Photographer Susie Silk had also never been to Eistnaflug before, and had her hesitations about committing to the four day festival, but once we arrived she was eager to see as many shows as humanly possible.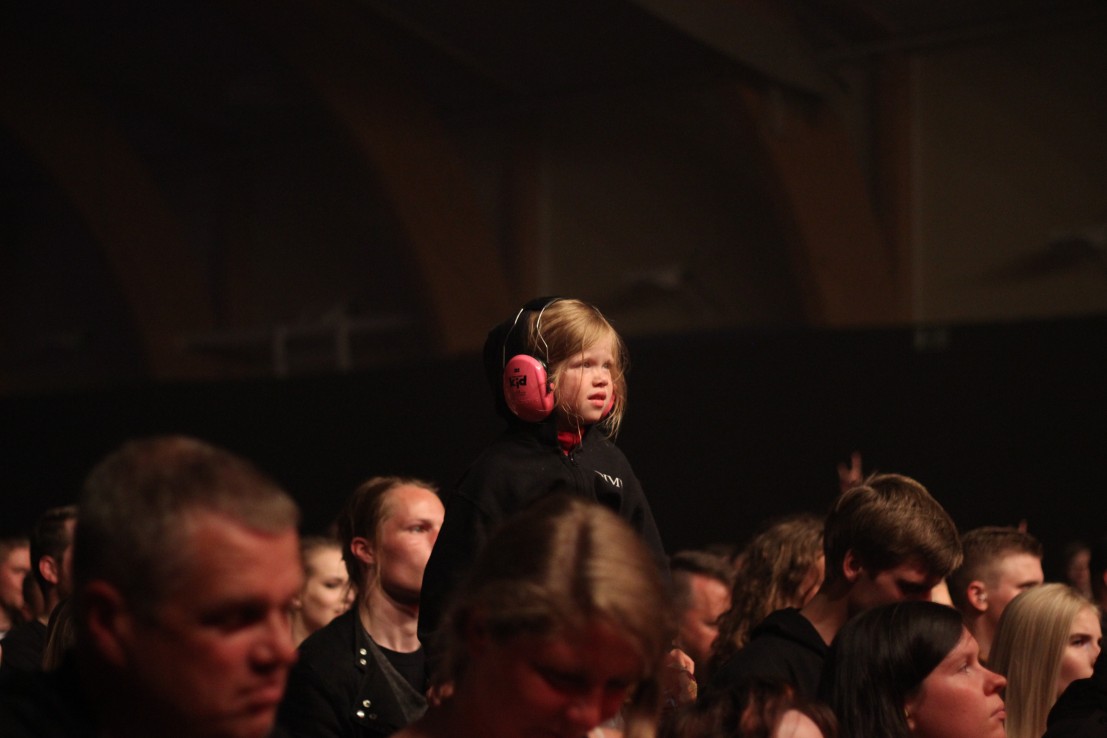 What impressed her was the great diversity of attendees; although the audience was primarily composed of young men, that's not to say they were the only demographic. We decided to scour the crowd and speak to a few of the attendees about their personal Eistnaflug experience.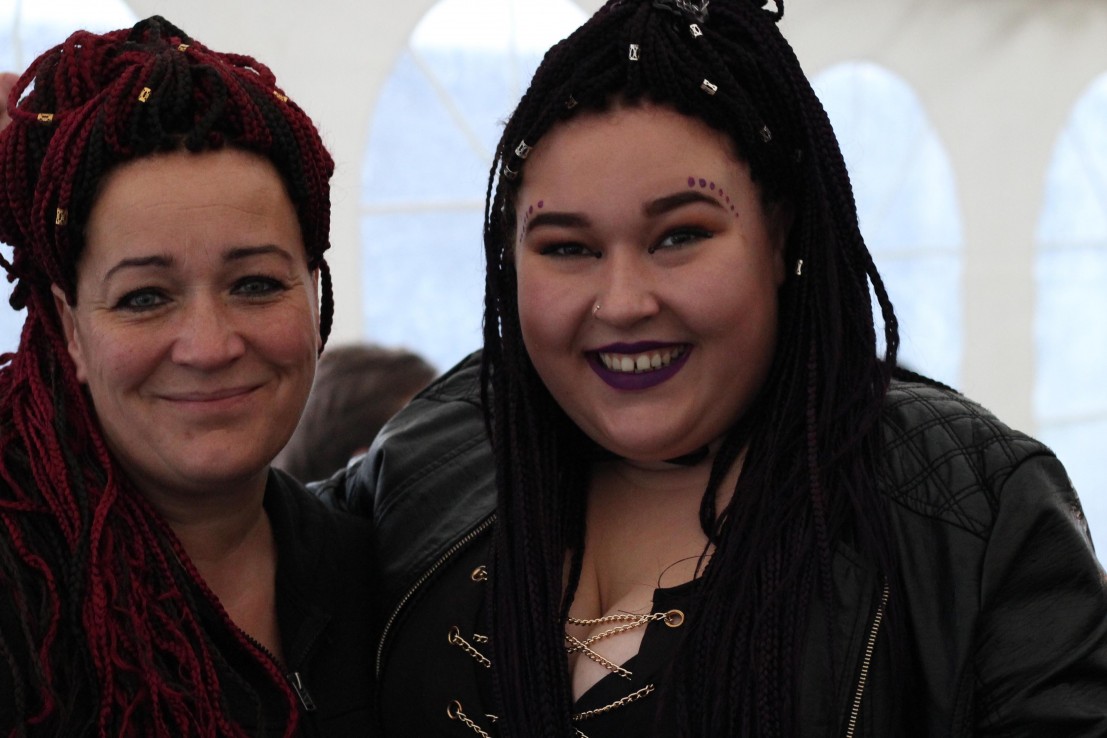 BEST FIT: What are your names?
Both: "Yrsa and Guðbjörg, we're mother and daughter."
Where are you from?
Guðbjörg: "We're from Mosfellsbær."
How often have you come to Eistnaflug?
Guðbjörg: "Five and six times, but they're not consecutive years."
Why do you keep coming?
Both: "Because it's so much fun!"
And what bands made you want to come this year?
Yrsa: "Dimma and Skálmöld!"
Guðbjörg: "It's also an opportunity to see the new bands you haven't even heard of before, and to party, and meet all the people. There's so much love in the air here, and so much comradery. This is a festival that everyone has to experience, whether you are a rocker or not. When you see tall leather biker guys here, you don't get the feeling that you should be scared, but that you can sit down next to them with your kids and grandkids and sing along to the music. Experience, enjoy, and be in the moment."
BEST FIT: What's your name, and where are you from?
Janina: "Janina, and I'm from Germany."
How often have you come to Eistnaflug?
"This is my first time. I'm very into Iceland, and I've learned Icelandic back home, so that's what brought me here."
I'm guessing by your numerous patches that you're a metal fan.
"Yes. My favourite is Skálmöld [points to a patch on her back]."
What do you think of Eistnaflug?
"Eistnaflug is so great and so unique, and I have met so many people here. I felt like I was on the edge of the world when I got here. My boyfriend also can't handle the midnight sun, but I love it."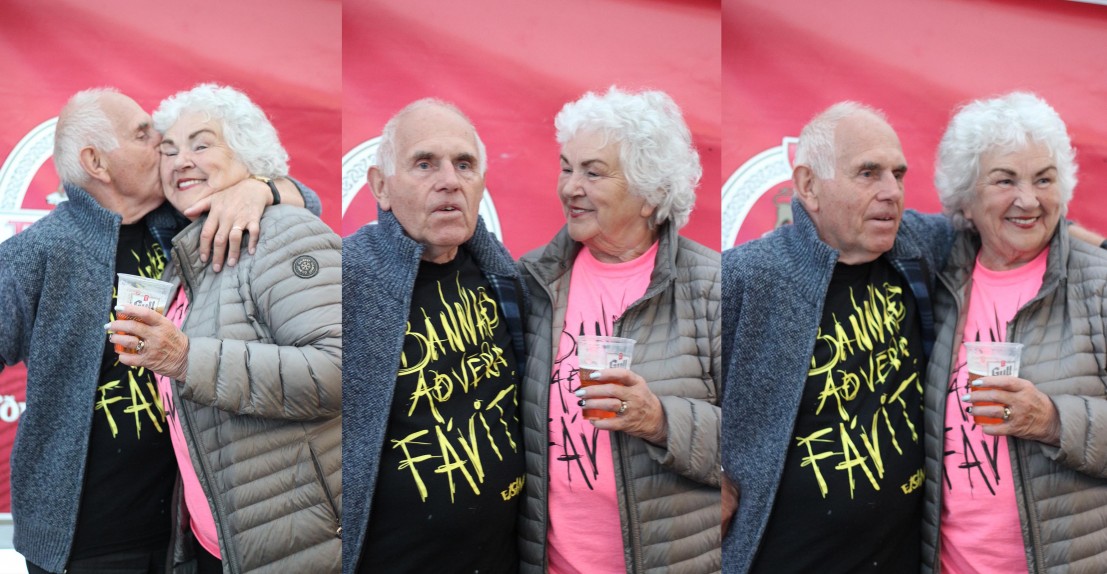 BEST FIT: What are your names?
"Sólveig and Sigurður."
How often have you come to the festival?
Sólveig: "This is our first time, and this guy will be 80 in three day's time."
Wow, congratulations Sigurður!
"Thank you. We decided to come here to celebrate."
But why did you decide to come here, to this heavy metal festival for your birthday?
Sólveig: "Our guests! We run a bed and breakfast, and every year our guests invite us to join them."
Sigurður: "And we finally decided to go, because we didn't have any more excuses."
Were you not scared of running into threatening hypermasculine men and troublemakers here?
Sigurður: "We've been seeing these 'scary' people going to the festival for the last five years, and they're just the most wonderful people once you get to know them. They stay with us, and there's never any trouble, they're exemplary characters!"
Were there any bands in particular that you were excited about?
Sólveig: "Oh, no, we just listen to everything. "
Sigurður: "I liked seeing Mugison, he was a little different here than normally, more rocked out."
Sólveig: "We had heard there's always great mood at Eistnaflug, and that's what we think; there aren't even any broken pots in the gardens!"
Will you come back next year?
Sólveig: "I'd think so, yeah!" [laughs heartily]
Sigurður: "I'll celebrate my 81st here."