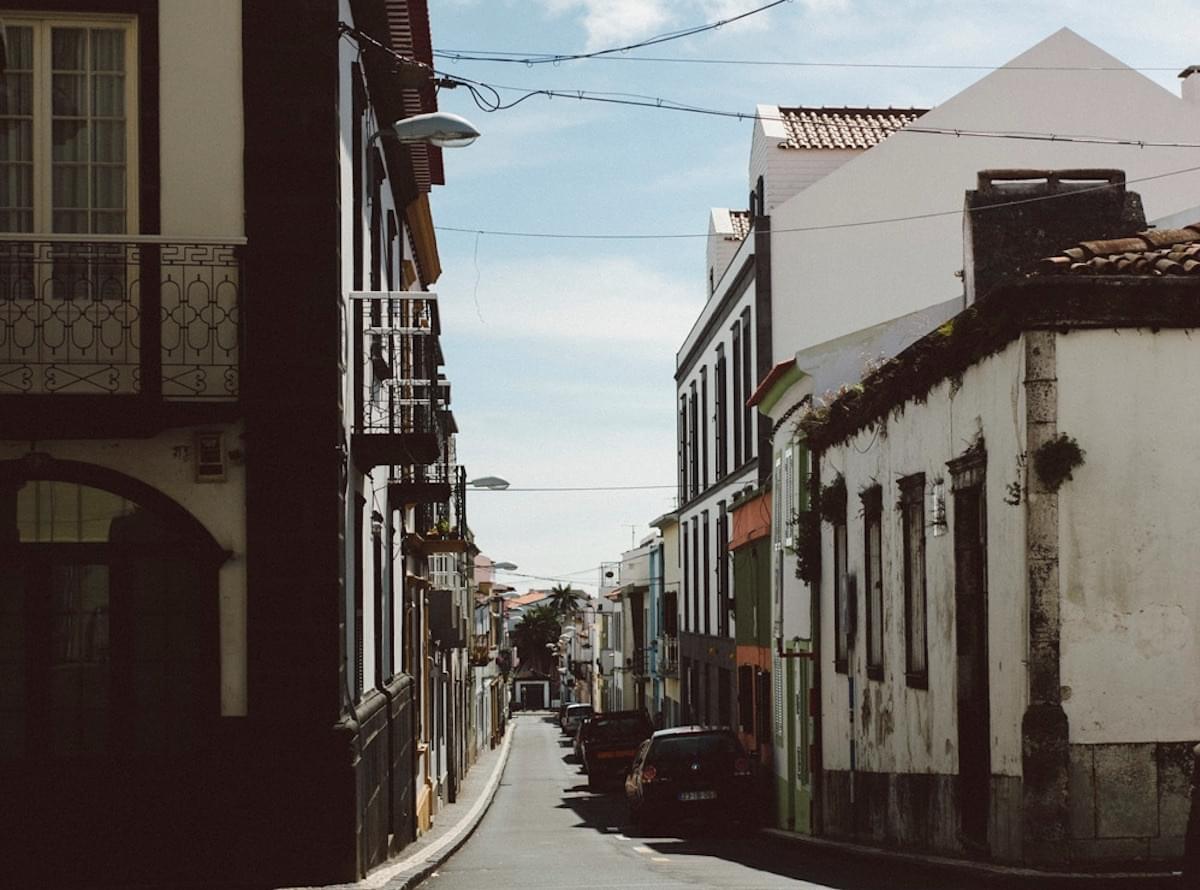 Six Portuguese Bands To See At Tremor Festival
16 March 2016, 17:00
Successful music festivals aren't simply about line-up and location. What matters more than anything else is the symbiosis between the experiential and the geographical - or in less wanky terms how the narrative of the weekend is considered and played out IRL.
Of course Sónar has been doing this for year and each successful incarnation of the festival since its first (22 years ago in Barcelona) shows an acute sensitivity of sound and space, artist and fan. As festivals continue to move away from traditional environments and further into cities and towns, often inhabiting spaces new to performance, the rationale behind them is becoming a more visible feature of the event.
The organisers of Tremor, which kicks off its third edition this week with a line-up that brings the likes of Dan Deacon, Bonnie Prince Billy and Suuns to the small city of Ponta Delgada in the Azores, talk about it in highly conceptual terms: it's a " multidisciplinary meeting of synergies involving artists, commerce, the local government, cultural associations and the community around an uplifting motion of creation of culture". The goal of Tremor, they say, is to revitalise the city through a unique experience of music and creativity.
By pushing together international artists with Portuguese bands and local musicians from the Azores, a spirit of collaboration is encouraged. By locating shows in libraries, hotel rooms, clothes shops, cafes, cinemas, theatres and even greenhouses, everyday spaces are recontextualised for the people of the Azores and festival-goers - most of whom live in the country.
Ahead of the festival, we've scoured the line-up for a bunch of homegrown artists making some of the more interesting noises this week.
Paus
Watch the video for Pela Boca on YouTube.
We loved Paus' second album Clarao, released two years back. The Lisbon four-piece - who claim two drummers in their number - record live in the studio and it shows. Their sound straddles rock and electro but is far from the trite associations that go with such a mix: its heady, industrial, aggressive and finessed.
HHY & The Macumbas
Jonathan Saldanha (aka HHY) assembled The Macumbas to perform his own peculiar and visionary sonic barrage of percussion, bass, horn and echo. The effect sits somewhere between a nightmarish film soundtrack and something industrial, dubby and highly cerebral. Above all, it's nearly incomparable to anything else you've ever heard - simultaneously a treat and a head-fuck for the synapses.
King John
King John is the alter-ego of Antonio Alves, a composer and multi-instrumentalist from the Azores. With a sound rooted in the rootsier side of blues and rock n roll, Alves delivers with a swagger and authenticity that would make Jack White envious.
Killimanjaro
Three kids from Northern Portugal, Killimanjaro bring the pop formula to the heaviest sounds, elevating toughness with a touch of sweet chorus deeply influenced by hard rock.
O Gringo Sou EU
Listen to "O Gringo Sou Eu" via YouTube
A percussionist who also moonlights with HHNY & The Macumbas, O Gringo Sou EU lays down quirky raps across inventive, frenetic samples and analog beats. Worth checking out if only to get a taste of Portuguese hip hop.
Luis Fernandes and Joana Gama
There's a focus on collaboration at Tremor and one of the festival's most compelling projects this year comes from the meeting of respected classical pianist Joana Gama, and Luís Fernandes of ambient act The Astroboy and Portuguese indie band Peixe:Avião. Taking their cues from minimalism, the pair's hypnotic soundscapes wouldn't sound out of place alongside the Erased Tapes back catalogue. The result of their work together is last year's long player Quest, released via Lisbon indie label Shh Puma.
Tremor runs from 15-19 March in Ponta Delgado (Sao Miguel Island) in the Azores. Tickets are still available. Find out more at facebook.com/tremorpdl or tremor-pdl.com/en/
Get the Best Fit take on the week in music direct to your inbox every Friday