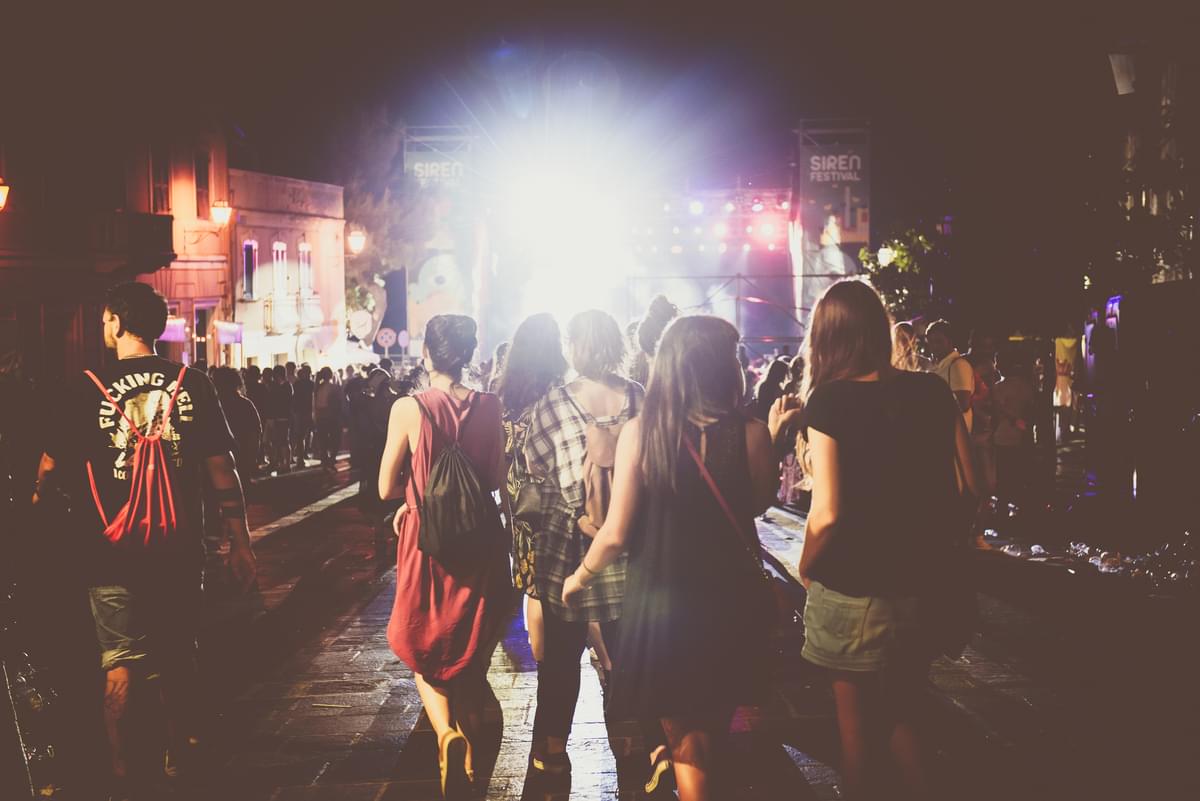 Siren Festival 2018: Italy's best kept secret
03 August 2018, 12:00
Now in its fifth year, Siren Festival is a golden find on Italy's growing festival circuit.
Based in the old seaside town of Vasto, its backdrop is a postcard, reaching coastline, its stages are glorious nooks that'll hold a PA or foster a performance, and its line up is as eclectic as the local aperitivo. If you're done trying to mitigate the hoards who pour to Primavera or the stag parties of Benicassim, then we may have found you just the sun-kissed ticket.
The main stage at the festival sits at the bottom of a sloping residential street. On one side is the Cortile D'Avalos, a sort of medieval walled courtyard, while on the other are the beautiful stone houses and shops of Vasto residents. Watching John Lydon's PiL annihilate the PA with their harsh post-punk spats becomes much more charming when you glance over at an elderly Italian gent watering his window-box petunias.
On the Friday Slowdive bask the stage in warm, glowing guitars and hushed rushes from their recent self-titled record, while later on 2ManyDJs have the compact crowd bouncing with a particularly house-heavy set of electronic bangers that bounce off the stone walls and well into the early hours.
Vasto is fucking beautiful. The main bulk of the festival is up on the top of a cliff-edge hill, overlooking the lower coastline. This is the old town where the buildings look like something out of a Dr Oetker ad. There are four stages, the main stage 'Piazza del Popolo', a smaller indoor stage next to it - the aforementioned 'Cortile D'Avalos', and to the right again is 'Palazzo D'Avalos Gardens' which will really take your breath away. Not only is it a quadrant of lush lawns that open out onto the crescent coastline below, it's also sectioned with trellises training grapevines. So as you're serenaded by whatever gorgeous artist Siren have curated while sipping your local wine beneath the moon, you can ponder why you always believed a muddy field in Somerset was festival nirvana.
All stages are within a thirty-second walk of each other. If you want to stretch your legs, you can try Porta San Pietro which is a two-minute meander and features a lot of the newer artists playing in front of a sole standing church wall, overlooking a stunning view of the coast. So far, so easy. The only slight snag is getting down to the beach stage, 'Siren Beach' which runs in the daytime and late at night. You can either walk down, which is fairly innocuous but be warned, the hike back up hill is less chill. Or there is a regular local bus that can ferry you between the two stops.
At night there is a festival shuttle bus, but it finishes around 3am and I could not find the stop for the life of me. On the plus side, my calves are looking very nice this week.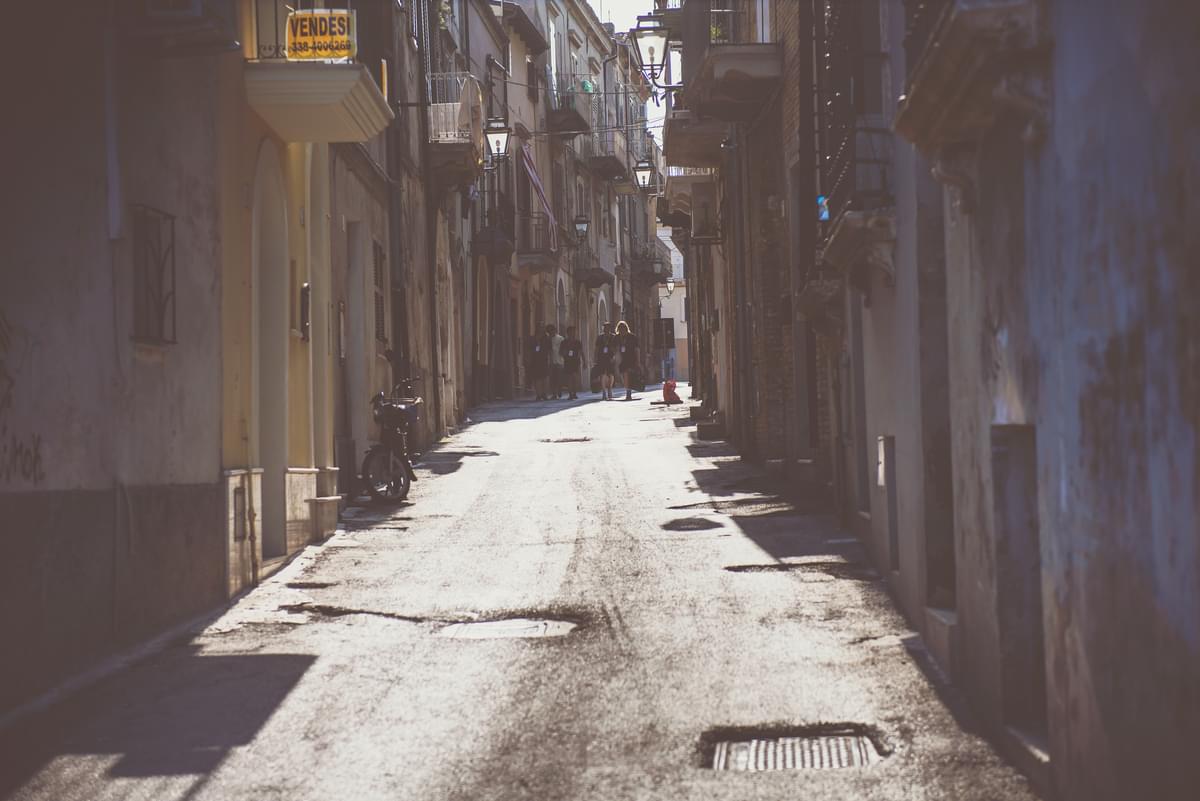 The highlight for me was the beach. Vasto lies next to the Adriatic Sea. The water is warm and clear, the sand so hot it burns your soles. If you're thinking of renting a sun-lounger, they need to be booked in advance from the café-bars that line the beach. Don't just lie down on one and wait for someone to come round and take your Euros, instead you'll be confronted by a confused Italian family who want their seats back.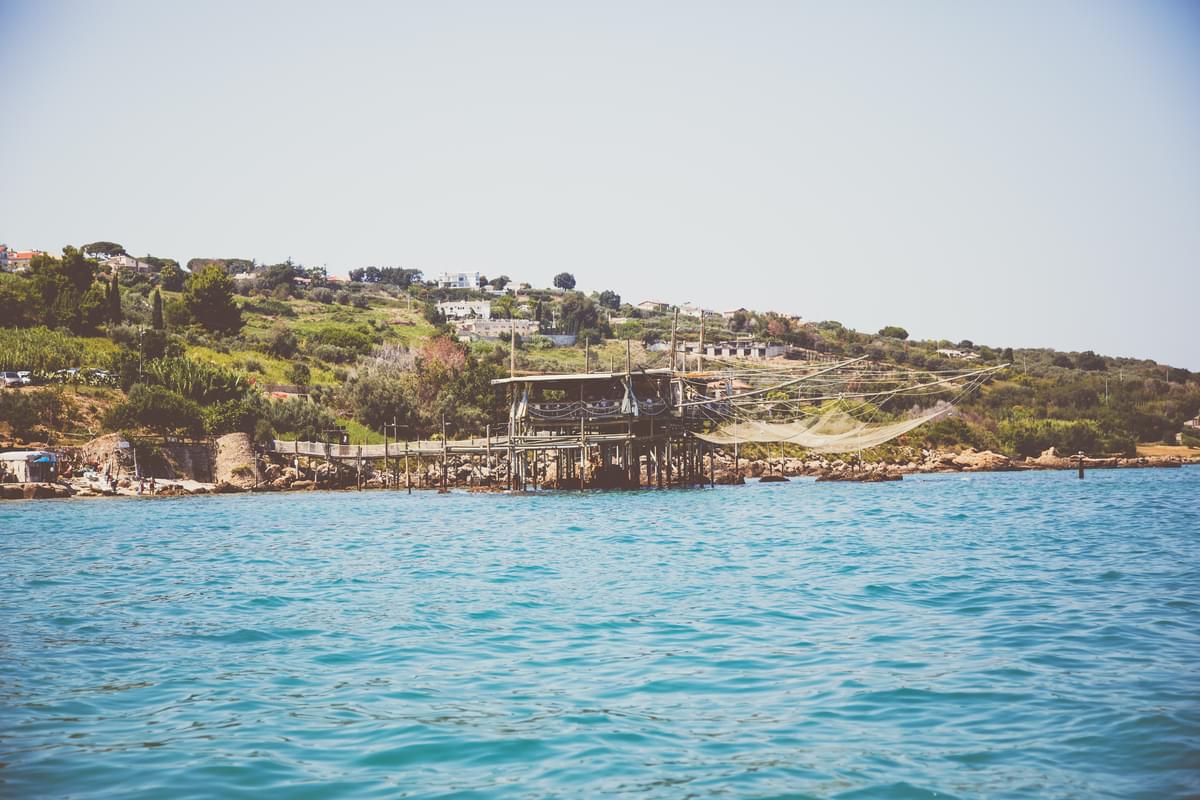 I really thought that being on the coast there'd be an abundance of delicious fresh fish. But most of the restaurants specialised in pizza, or shellfish. And a lot of it was fried.
The wine is spectacular and really cheap, about €10 for a decent bottle of rosé with dinner. There was a good selection of food and drink at the festival too - from bowls of pasta and risotto to meat skewers known as arrosticini, to hot vegetable sandwiches for the vegans. There was a local wine bar near the garden stage, and the festival bars can even make you a spritz.
Of course, the best thing about going anywhere in Italy is aperitivo, the golden hours between about 5 and 10pm where you get free food with every drink you order. If a plate of bruschetta and a bowl of crisps with your Campari Spritz is the way Italians do it, then they are certainly doing it better.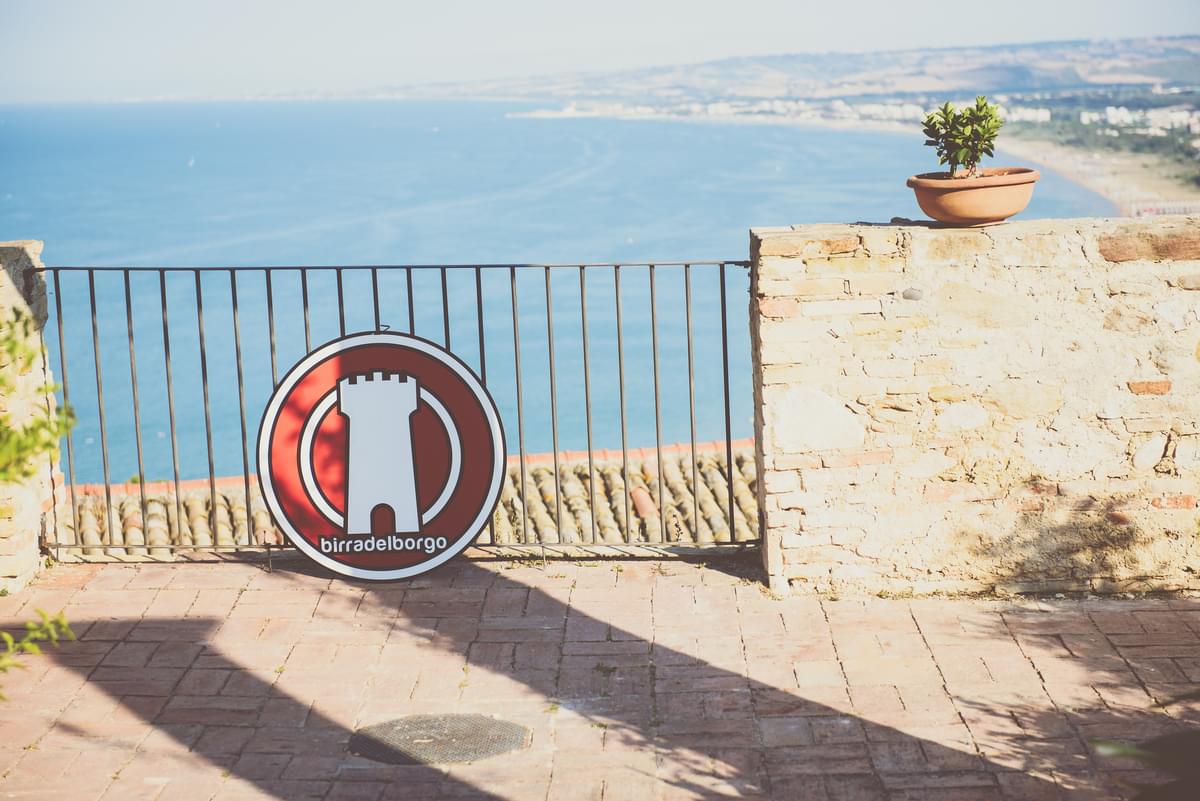 I don't think Vasto gets many of us Brits. It's certainly a tourist town full of families, bars, and restaurants, but the hospitality is unquestionably Italian. Don't go expecting a menu with pictures and some neatly translated English descriptions. If you don't speak Italian, you will need to struggle through with Google Translate.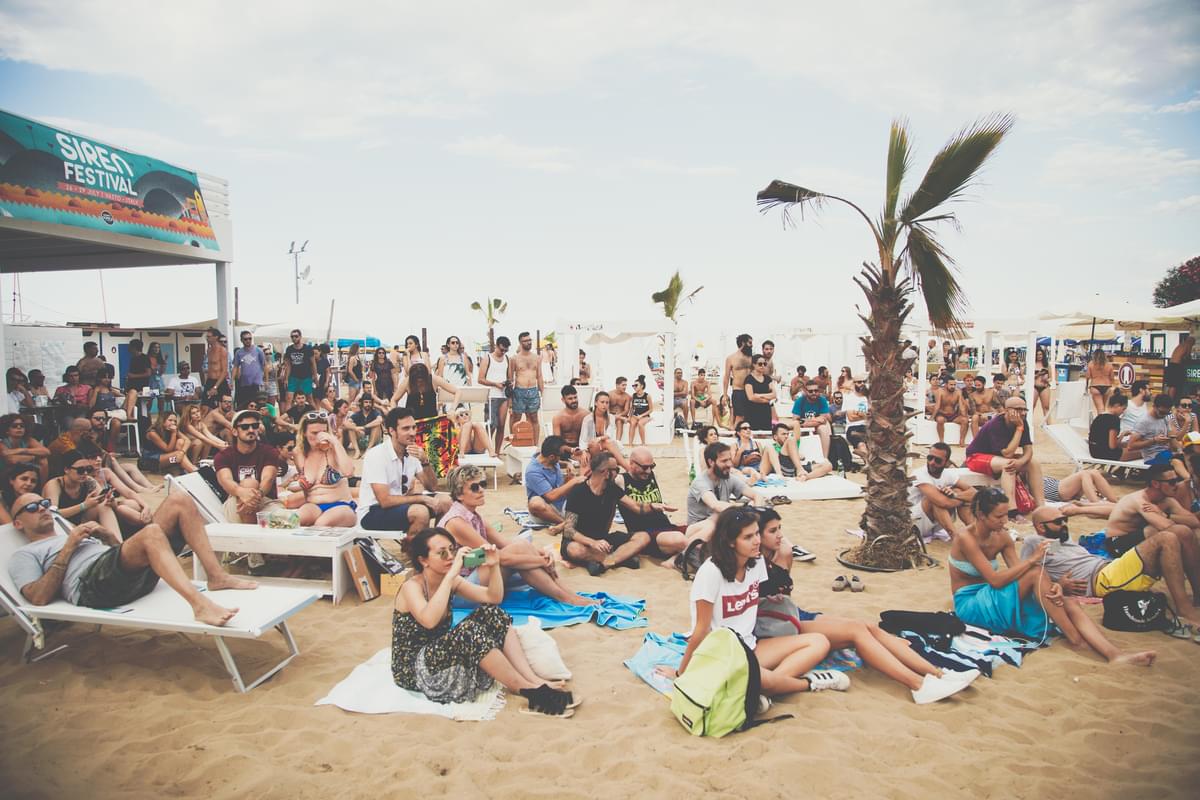 I flew Ryanair into Pescara and from there it was about an hour's drive down the coast. There is a bus that runs between the two towns, but if you're relying on Ryanair to get you anywhere on time then you're probably going to find yourself sleeping on a bench.
Another option is to fly into Rome where there are buses to Vasto that take around three hours. You can even do a bit of extra sightseeing en route. And the three hours on the road beats seven at the airport, praying on your flight home.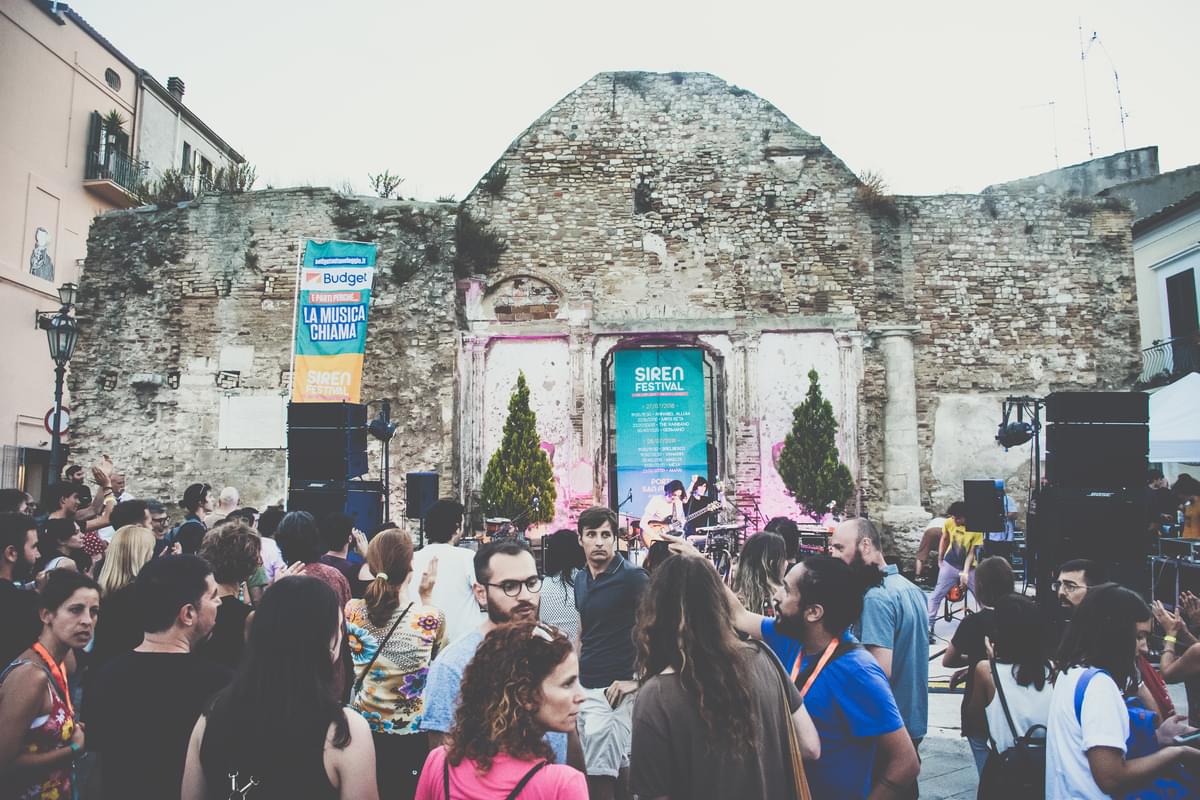 There are a lot of hotels and apartments all around Vasto but they will book up fast! As well as the festival crowd there are a lot of families on holiday, so don't expect to be surrounded by fellow punters at breakfast. If you're on a budget, there are campsites down by the beach where you can pitch a tent, and the weather is so warm you won't need to take a sleeping bag. If you do spend the day time dozing on the beach, just make sure you've got sunscreen on or you will fly home looking like a bottle of Campari.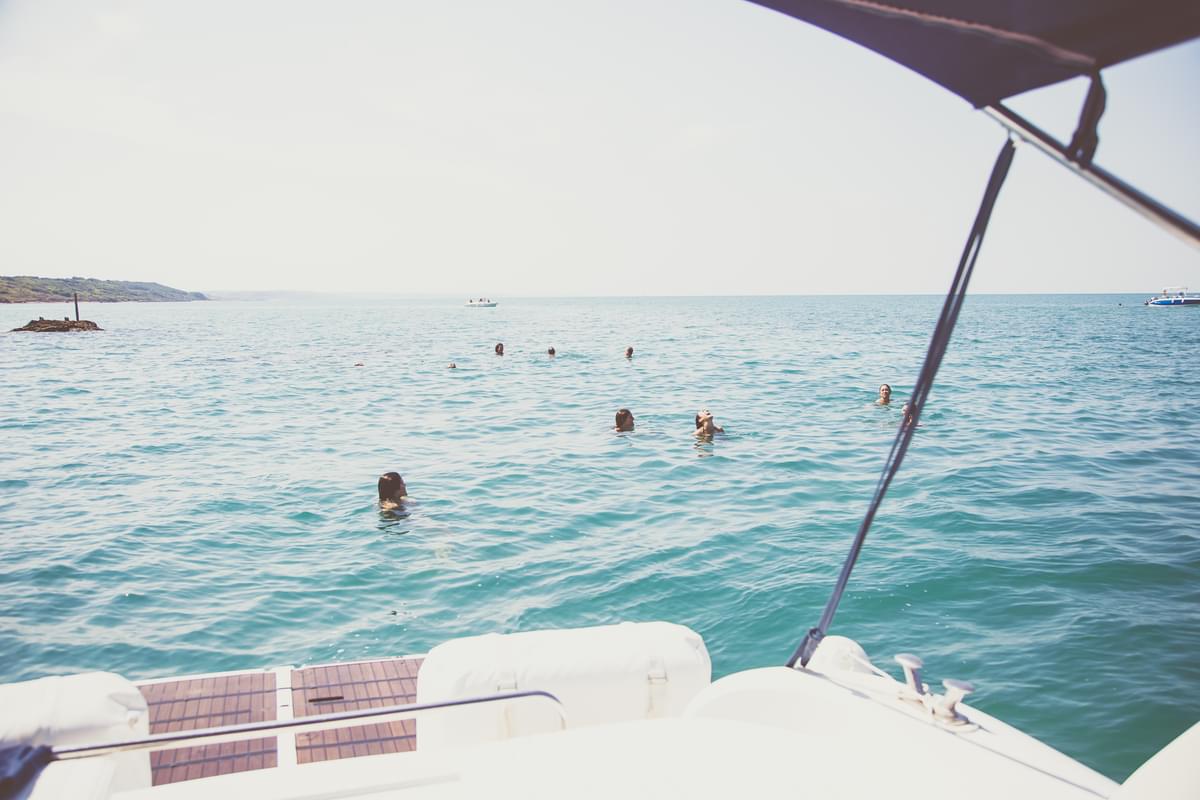 Any Other
Italy's Any Other is singer-songwriter Adele Nigro who played a surprise set on the garden stage at 2am on Friday night. Stripped back with just her best friend/band mate accompanying her, they played tracks from her 2015 debut Slight. Quietly. Going Away, as well as new material from the forthcoming Two, Geography. Her older rawer material that sits nicely between Waxahatchee, Hop Along and Tancred was given a lighter airing while new tracks like Walkthrough proved just a vicious as on record.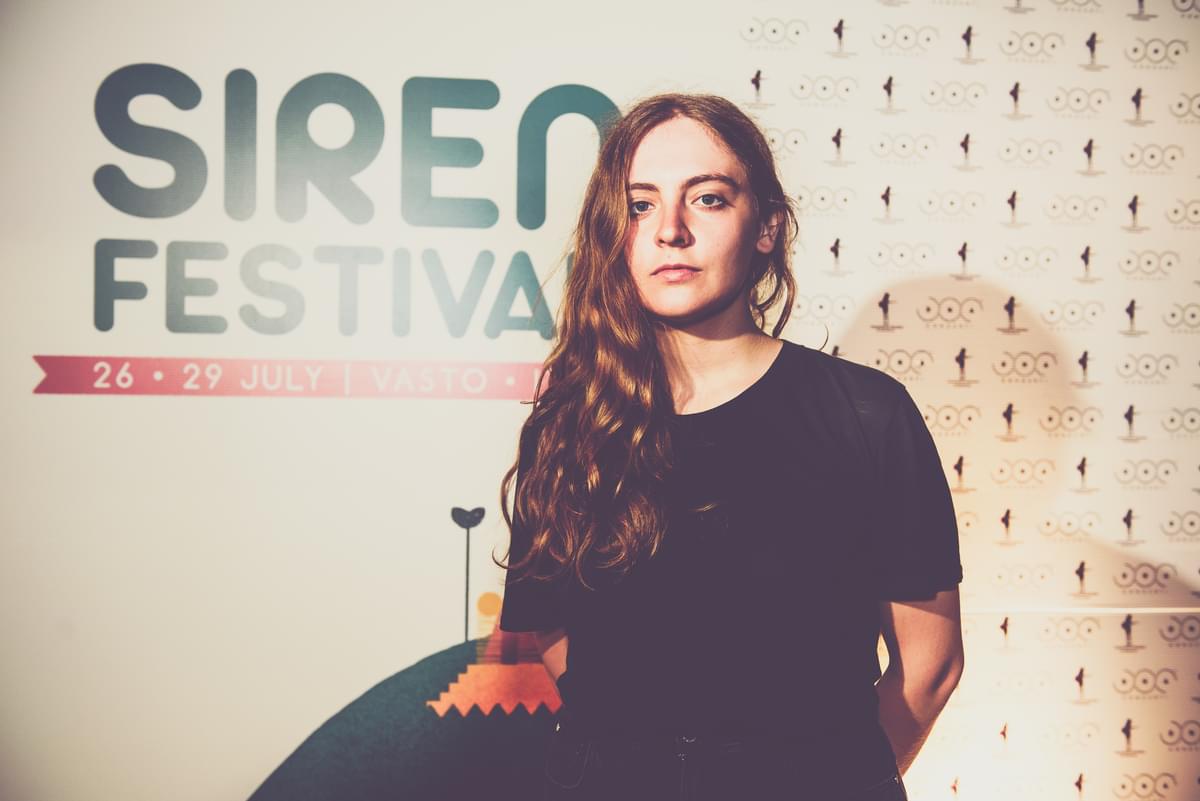 Rodrigo Amarante
Dressed like the man from Del Monte and playing in the garden under a dazzling full moon, Brazilian singer-songwriter Amarante could not have been a more perfect booking. His stripped back, bossa nova folk charmed, seduced and serenaded a crowd that hung on his every word. I genuinely don't think I'll ever see something so romantic again.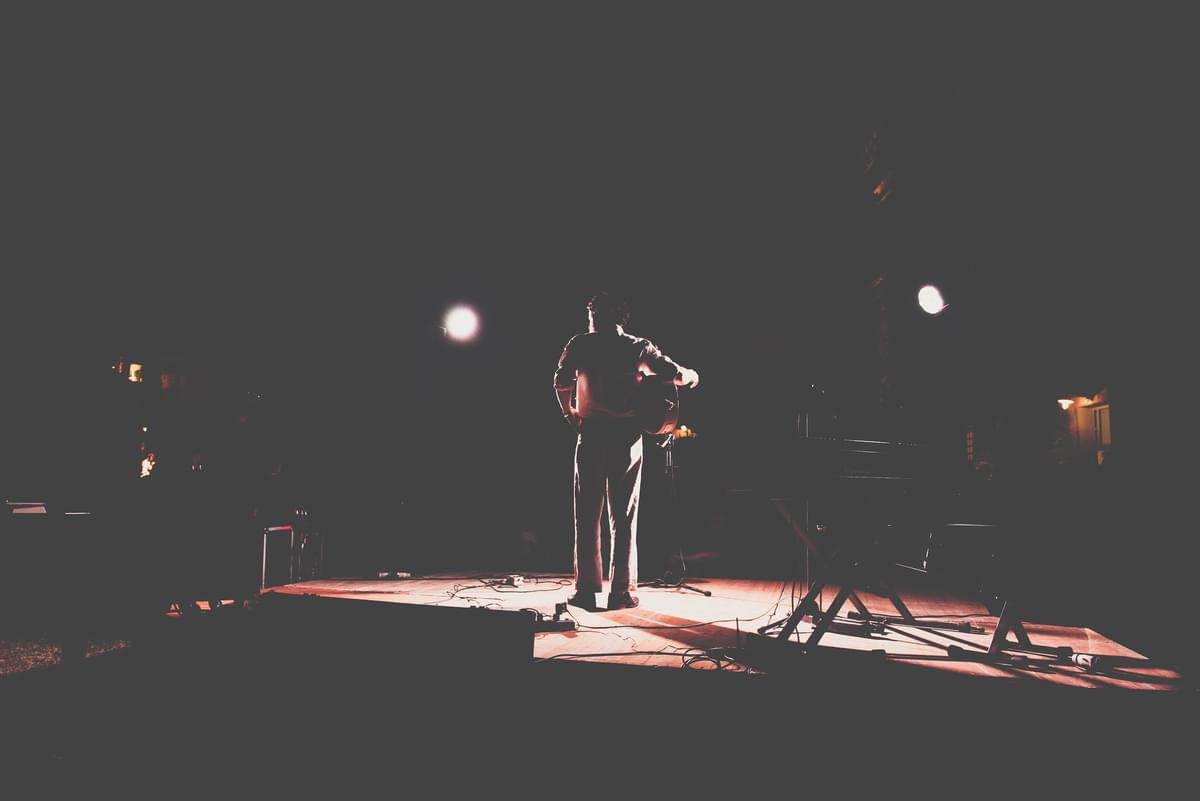 Ryley Walker
Whooping and hollering his way through a fast paced set of lulling indie folk, Chicago's Ryley Walker packed out the walled courtyard of Cortile D'Avalos. His on stage patter had parts of the crowd that could keep up locked in laughter and the rest smiling hazily. His set pulled in material from new record Deafman Glance that matched interplaying guitars with the electrifying dynamics of his rhythm section, whilst old favourites like Roundabout dragged the audience into his laid back reverie.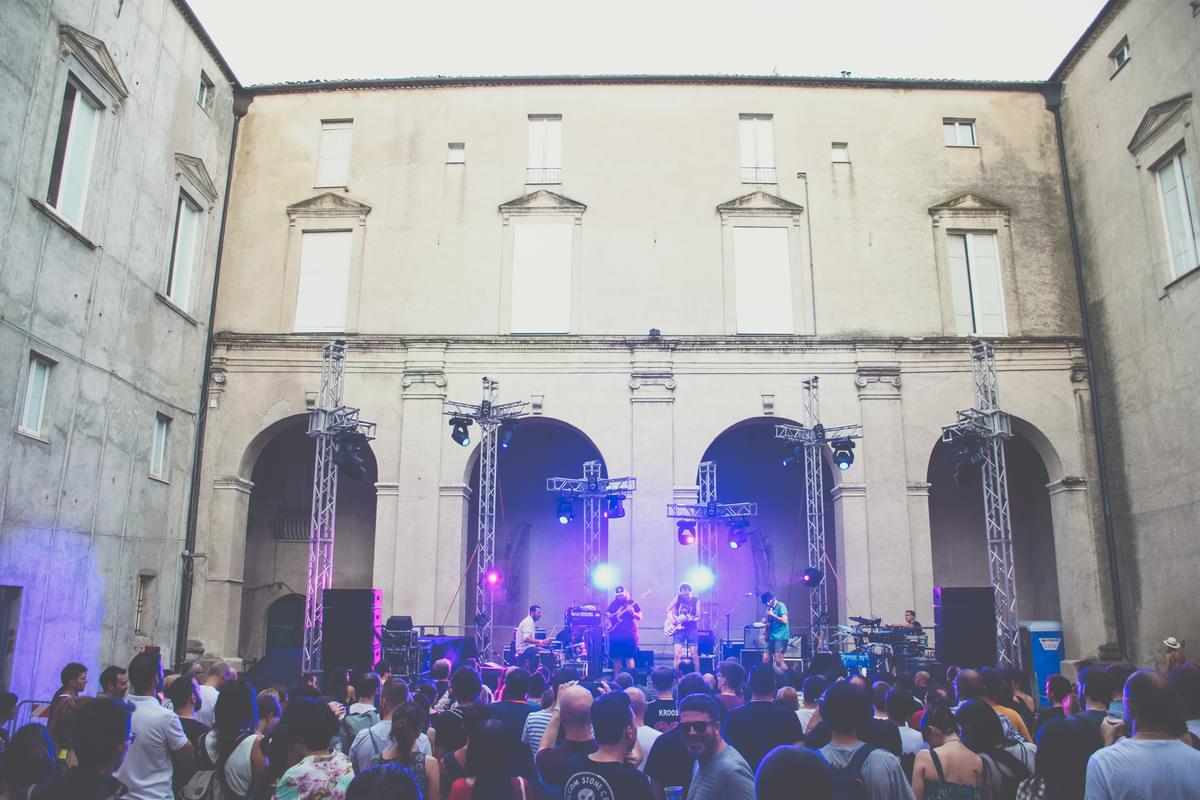 Annabel Allum
The UK's own Annabel Allum was one of just a few newer international artists playing the festival. She played early on the Porta San Pietro to a mix of avid music fans and slightly confused passers by (said stage is open to the public). Just her and an electric guitar, tracks like Rich Backgrounds felt raw, immediate and jarred with the beautiful setting in the most powerful way.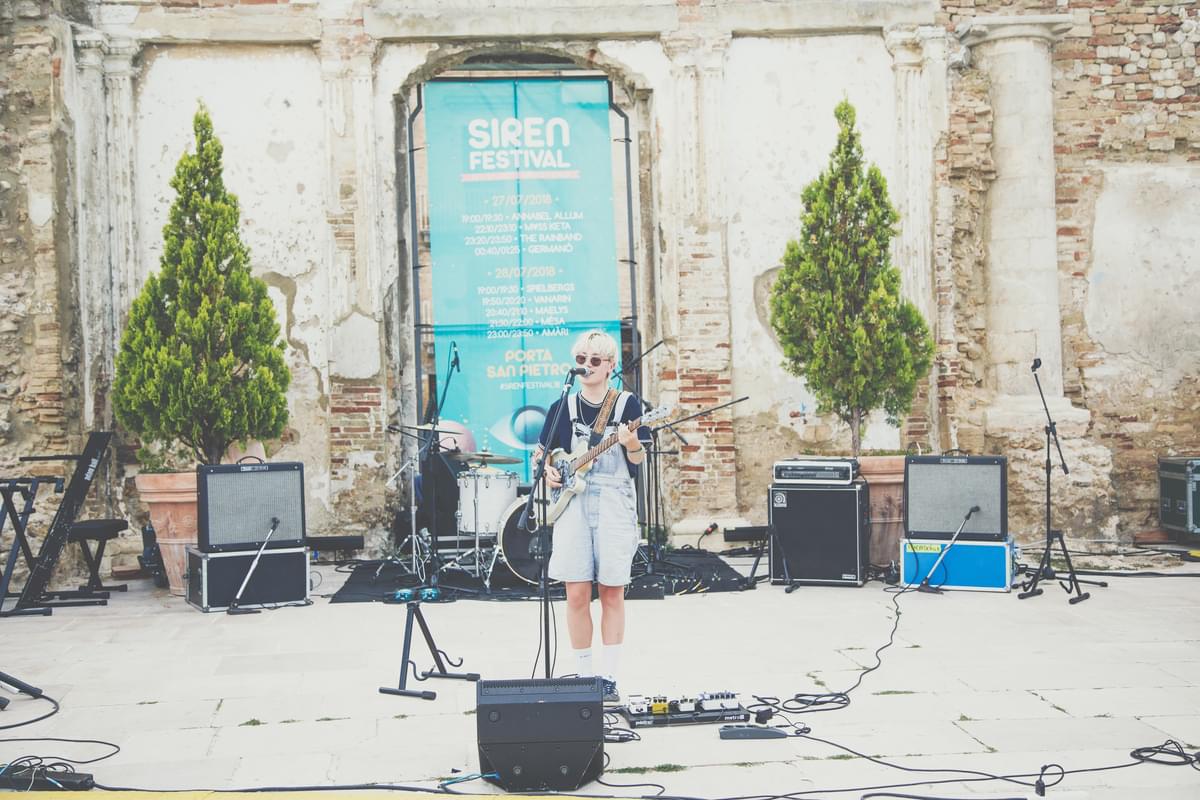 Verano
One great surprise discovery was Milan's Verano, Anna Viganò and her band, who played a full on energetic set of Sleater-Kinney sparked grunged guitar on the beach stage in thirty degree heat. They just released their new album Panorama and tracks like Bombafragola are infectious chunks of power-pop.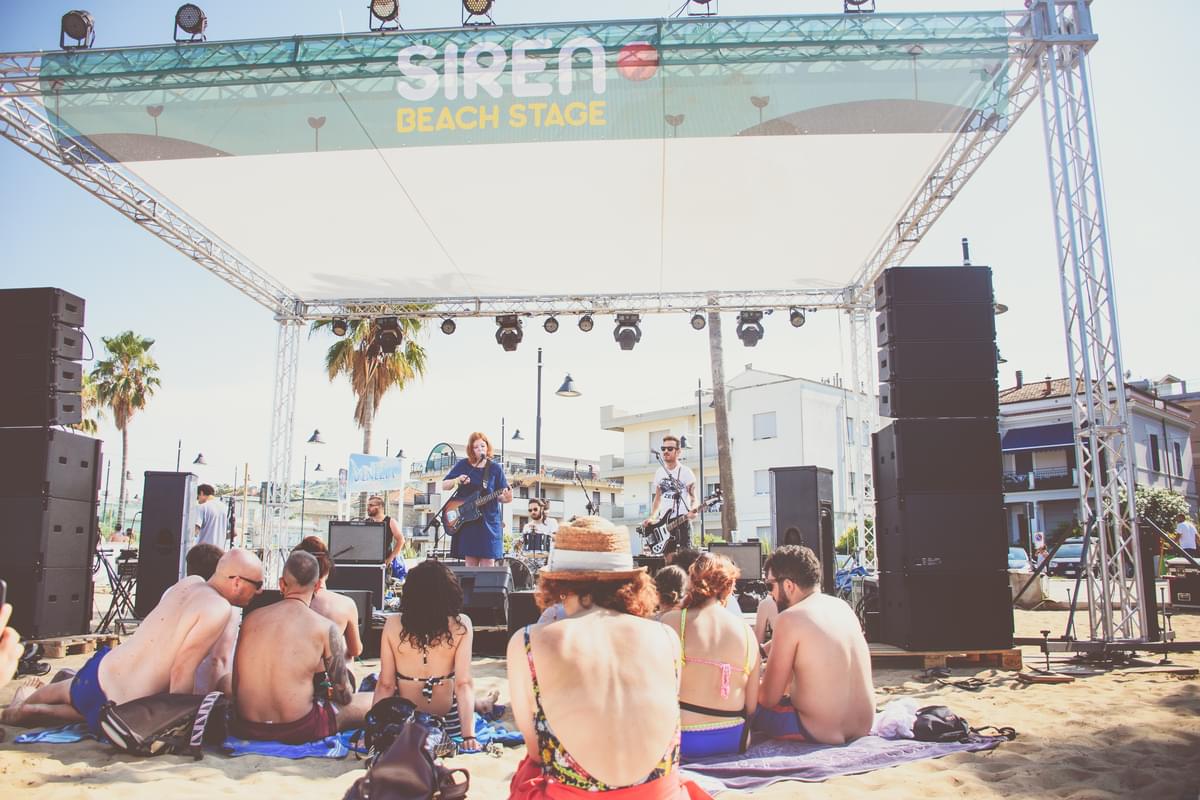 Get the Best Fit take on the week in music direct to your inbox every Friday