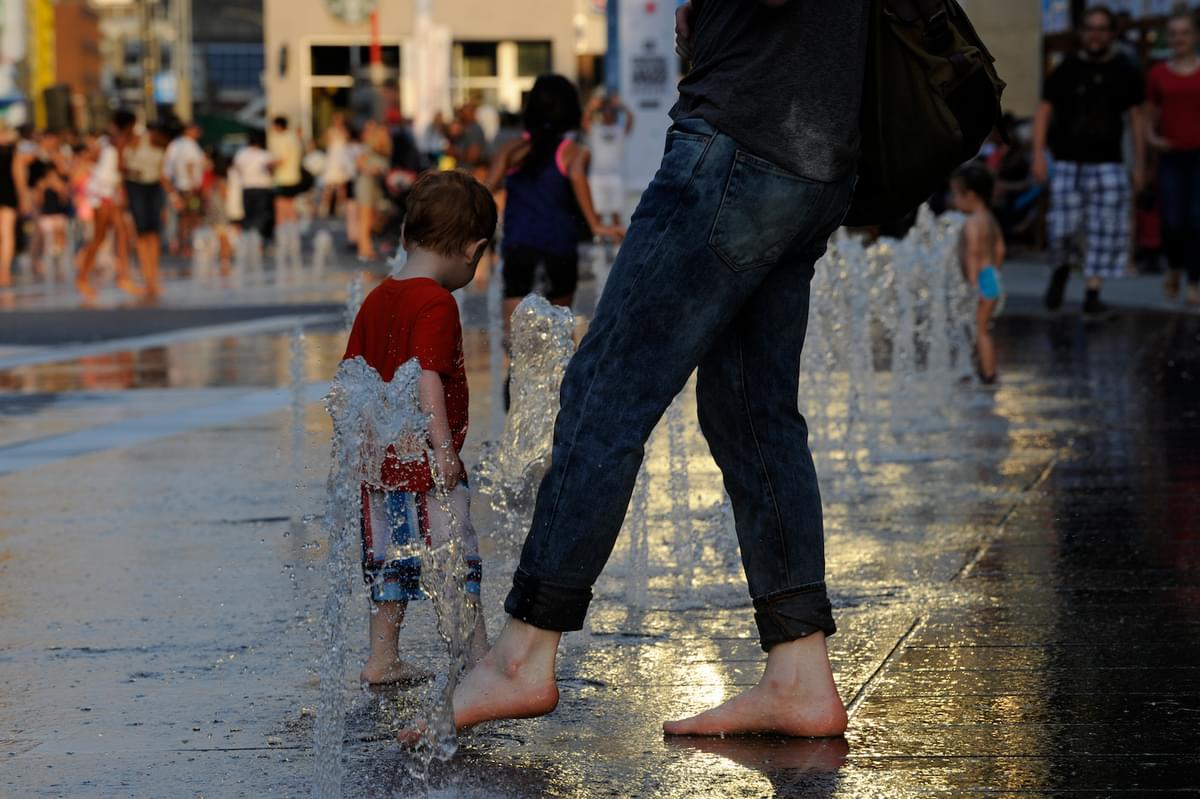 Seven artists to seek out at Montreal Jazz Festival 2022
16 June 2022, 12:01
Montreal's massive celebration of jazz, soul, funk, rap and everything in between returns on June 30. Here are the Canadian stars (and a few others) to watch out for.
Get your vinyl bag, fedora and well-sculpted facial hair ready: it's nearly time for the 2022 Montreal Jazz Festival. The sprawling city showcase, that fills downtown with stages and takes over a host of deluxe-to-dive venues, remains one of the best ways to explore the bohemian gem of Quebec … whilst also getting the best of their slightly bonkers climate (it'll be in the late 20s in July, then back to an average of -4* in January).
Running 30 June to 9 July, the fest is also an opportunity to see many of the acts that don't always register outside of Canadian audiences, despite their world-rivalling talent. Whilst many headliners this year are from the States - The Roots, Kamasi Washington, Joey Bada$$, Maesgo, Robert Glasper - riffling through the lesser-known names will help you unearth some fantastic homegrown treasures. Plus, the festival has also worked hard to bring out underrated acts from abroad, including London boys Blue Lab Beats, Tel Aviv troublemaker Noga Erez and master trumpeter Takuya Kuroda from Japan.
Some performances are ticketed, and therefore keen fans would do best to plan ahead. You can also simply slip out into the city air and follow your nose to the nearest outdoor stage or thronging hideaway, given the sheer amount of free shows and the proximity of venues. However, for those looking for a head-start, here are some Canadian artists (and a few others) that you'd be silly to miss.
Alfa Mist
Despite being part of the London jazz explosion of the 2010s - and having the same listener footprint - the producer, rapper and instrumentalist Alfa Mist doesn't seem to get the same amount of props as his contemporaries. A friend and collaborator of Tom Misch and Jordan Rakei, the fluid arrangements on his 2017 debut album Antiphon crystalised all the best bits of jazz's resurrection: the crate-digging influence on beats, the willingness to excavate vulnerable subject matter; the balance of effortless arrangements and tight musicianship. For those who wouldn't blink before booking tickets to see Kamal WIlliams (10pm, July 6, Le Studio TD in case you're asking…), don't miss out on this guy.
8pm and 10pm at Pub La Traversée Molson Export, July 2
Dominique Fils Aimé
Looking to catch the best of Montreal's homegrown talent? Dominique Fils Aimé is a particularly strong choice. Fils-Aimé's sound melds top-tier jazz musicianship, expert songcraft and a cinematic approach to arrangement, making her one of the festival's most accessible acts (and a Juno award winner). Her rich, romantic sound will surely translate beautifully to Place des Arts' grand Théâtre Maisonneuve - a space also hosting the likes of GoGo Penguin, Robert Glapser and Serpentwithfeet.
8pm at Théâtre Maisonneuve, Place des Arts, July 3
CRi
A la Jon Hopkins, CRi makes dance music for people who don't really like dance music. This isn't an insult: the Quebec City native's brand of pop-house is extremely pretty, eclectic, whilst being gentle enough to ensure no one's getting elbowed off the dancefloor. In 2020 he found an appropriate home in Ajunadeep, and released the gorgeous debut Juvenile, featuring the throbbing, vocal-hook single "Friends in Secret". The festival has kindly programmed him outside too, where his progressive, sunshiney beats will pair beautifully with sundown.
9.30pm on the TD Stage, July 6
Tora-i
In 2020, R&B was so overstuffed with great new artists that choosing who to invest in was tricky. Tora-i stood out not because she was breaking convention, but because she was simply better than her contemporaries at pretty much everything. Her voice is treacle. Her production is both controlled and deeply experimental, employing the odd jungle break and electric guitar solo to up the ante. And her lyrics go beyond your average heartbroken diary with splitter-sharp observations about anxious love. Coming from supporting Omar Apollo on his UK tour, she will surely bring a distinctly British edge to her performance.
6pm on the TD Stage, July 7
Cadence Weapon
Cadence Weapon is a Canadian powerhouse, a rapper with the flow from the East Coast but the politics of a Daisy Age emcee. Add to that the fact he spits over splintered electronica, and collaborates with everyone from Jaques Greene to Manga Saint Hilare, and it's no wonder he scooped the Polaris Prize in 2021 for his album Parallel World. It'll be worth attending this just to watch a pit form when Cadence drops the bar "Montreal rave, got me feeling like Gino", from ultra-hype, Greene-produced single "SENNA".
8pm on the Rio Tinto Stage, July 8
TOBi
Essentially a more aesthetically pleasing (and less lascivious) Anderson .Paak, TOBi has been quietly dropping bangers at RCA since his debut album in 2019, including last year's sumptuous slow-jam "Too Hot". With a falsetto to make your knees weak and a habit of dropping a freestyle like NBD, he straddles rap and soul with confidence, and gets extra credit for lyrics that take a stand against misogyny and gun violence in his scenes. It'll be worth battling the sweaty downtown crowds to catch him.
8pm on the Rio Tinto Stage, July 9
DOMi and JD Beck
The hype surrounding these (literal) jazz wunderkinds - now 22 and 19 years of age respectively - is only going to grow since their recent signing to Anderson .Paak's new label Apeshit Inc. If you're someone who likes jazz but hates the lofty, intellectual vibe of some ensembles, keyboardist DOMi and drummer JD Beck, with their Madlib tributes and tendency to reference balls a lot in their song titles, are your antidote. Don't let the playfulness fool you though: the duo's incredible musicianship outpaces a lot of their middle-aged contemporaries. Expect innovative takes on standards, an injection of low-fi hip hop, and goofiness.
8pm at Club Soda, July 9
Montreal Jazz Festival runs from 30 June to 9 July 2022. You can purchase tickets for paid performances
on the festival wesbite.
Get the Best Fit take on the week in music direct to your inbox every Friday