Eleven years into its reign, NOS Alive has grown substantially and managed to cement its slot in the wider scope of the festival calendar, offering music fans a line-up that helps champion new local talent whilst always remaining loyal to its rock music core. It's a festival that has impressively also become a super-slick and efficient affair that works like clockwork and lies within one of Europe's most intriguing and staggeringly beautiful cities, meaning that there is never a dull moment during your NOS Alive adventure.
This year was ultimately dominated by the many guises of male-fronted rock with everyone from Nine Inch Nails to Arctic Monkeys and Franz Ferdinand making an appearance, but that did not mean that the festival didn't leave an opportunity for unexpected gems to also shine through alongside the more established guitar-yielding acts. Venture beyond the main stage, and quirky surprises spring forward.
We went along to the Portuguese festival, exploring the local surroundings and delicacies as we went, to give you our thoughts on the NOS Alive experience, putting together the ultimate guide to the Lisbon-based festival.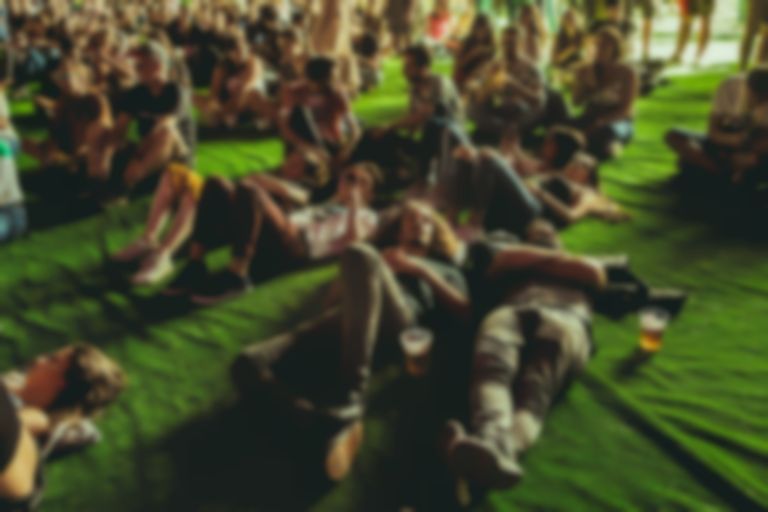 How It Works
NOS Alive runs over three days, and you can either bag yourself the full three day pass for a mere €145 or, if you're just popping through Lisbon and just fancy a 24-hour snippet of NOS, there are the single day tickets on sale for €65.
For any UK festival connoisseurs, NOS Alive's timetabling could leave you feeling a little light-headed or giddy with anticipation, depending on whether you're a night owl or early bird. With the music kicking off around 5pm and acts such as SOPHIE and CHVRHCES not taking to the stage until the very wee hours of the morning – we are talking a stage time of around 3:30am here - it's a perfomance time you've got to fully commit to if you want to see it through.
However, the fact that every stage is within easy walking distance makes all the differnece. The site is compact and well laid out, adding a sense of intimacy to the immense headline acts and further excitement to the smaller shows at the Sagres tent and the NOS Clubbing tent. It also means that there is very little opportunity to get lost, which is an obvious bonus in anyone's books.
There is limited camping at the festival, but for the most part NOS Alive is a city-based festival where you are best off seeking out an Airbnb or other local hotel to stay at. It also gets a surprisingly breezy in the evenings, as the festival is literally situated right next to the sea, so if you easily succumb to the cold, a hotel is going to be your best option.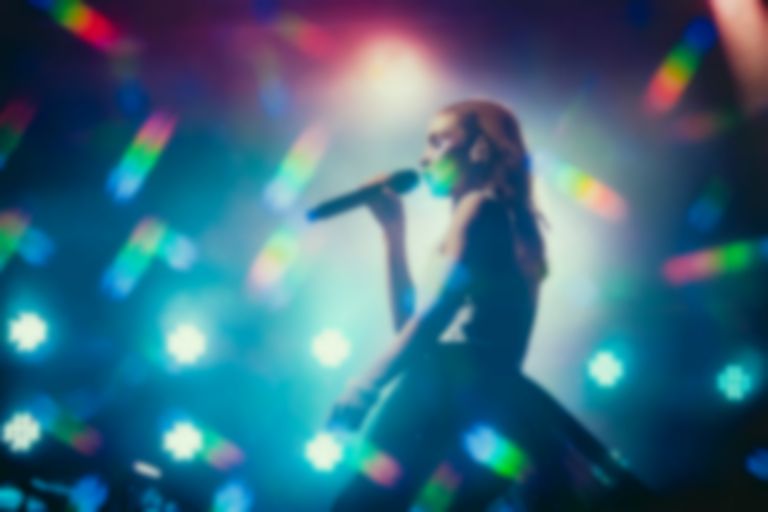 How To Get There
Most major airports in the UK will fly to Lisbon and the average flight is a mere two and half hours or so, but due to the fact that the festival is overwhelmingly British in its attendance, booking your flights early would be highly recommended as flights sell out months in advance and the price of the flights are quickly pushed up around the festival.
The festival is situated right by Algés train station, and there are regular services running from 5:30am-2:15am, with extra trains laid on throughout the night as well during the weekend.
Once you get to Lisbon, getting around is easy and most places are within an easy walking distance. For those times when you may need to get around, the Lisbon metro and tramway make it super simple to get across the city. A standard ticket for the trams costs €2,85 and a single ride on the metro stands at €1,90, however if you get a pre-paid card (much like London's Oyster card system), you get a discounted fee and it's only €0,50 to buy the initial card so works out a lot cheaper. Alternatively, there is also the 24-hour travel card, which costs €6,15 and allows you to travel on all of Lisbon's trams as well as use the Elevador da Glória and Elevador de Justa Santa.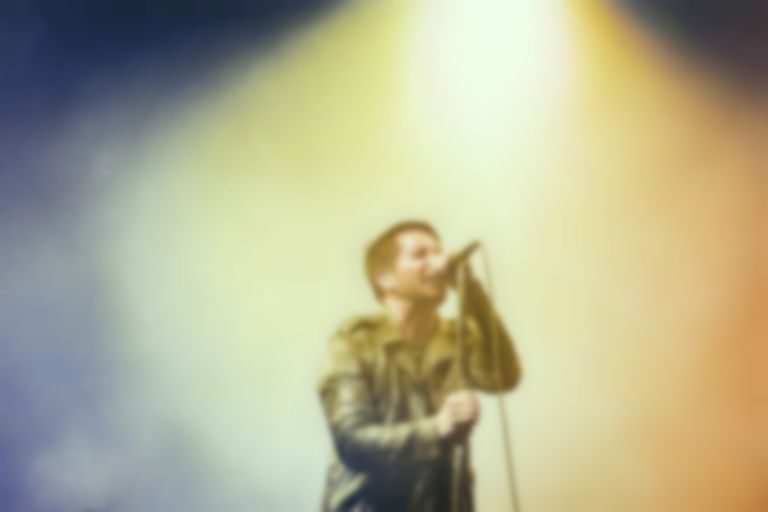 How We Survived
Lisbon is a beautiful city and is the kind of place where you can quite happily venture out and get lost in its charm. In fact, wandering is highly encouraged and the best way to see some of Lisbon's hidden delights. It's a place that is full of character and where the people seem to be incredibly proud of their city and are eager for you to enjoy it.
Of course, it goes without saying that no trip to Lisbon is complete without a Pastel de Nata or two (or four). Try Manteigaria or Pastel del Belém for some of Lisbon's finest.
Whilst nursing your festival hangover and enjoying your pastry delights in Belém, you'll also find the Tower of Belém, a 16th century tower brimming with history and cultural importance and with tickets starting at €6, it's well worth a visit.
If it's Shoreditch-style restaurants and bars you're after, look no further than LX Factory. The old strip of factories in Alcântara is home to some of Lisbon's coolest places to eat and drink, whether that's Cantina - a restaurant that feels as though it was made for trendy film that's been recently shown at Cannes - or cool pizzeria AMESA, you'll be spoilt for choice. A word of warning for any vegetarians or vegans though, be sure to check the menu before you go as some of Lisbon's restaurants are not so accommodating to these kind of dietary requirements.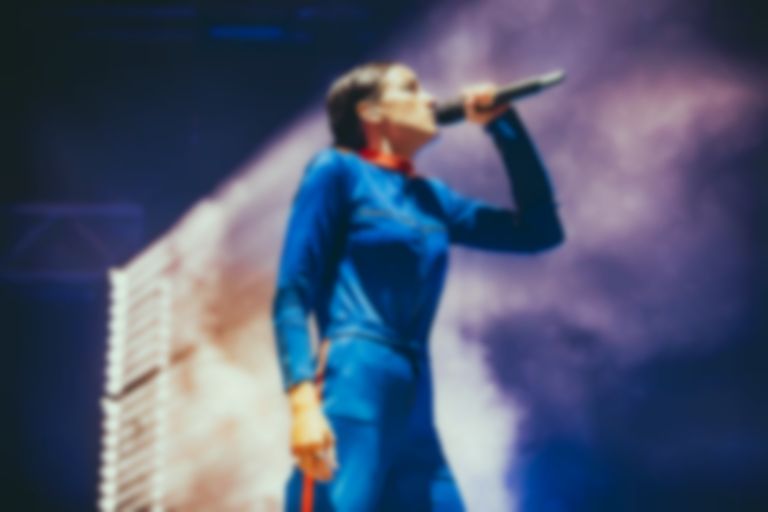 Who We Saw
JAIN
The French pop maverick was one of the opening acts on the Sagres stage on Thursday, bursting onto the stage with the kind of eccentric exuberance that she has become well known for. The greatest part of her show is without a doubt her staggering stage presence, and even though it is only her and her trusty mechanical sleeve that is covered in futuristic buttons that dictate the synths, it never feels as though she needs any back-up. Whether it was the bombastically brilliant "Come" or eccentric new track "Star", JAIN ensured that every person in the room was dancing, and even though her futuristic sleeve experienced some technical difficulties near the end of the set, she played it out with such professionalism that you could be forgiven for not even realising there was a problem at all.
Mighty Sands
Far away from the titans of the mainstage, Mighty Sands played a balmy chilled out set on the Palco Coreto on Saturday, providing the kind of necessary escapism that you need at that point in the festival. As the sun began to slowly set on the horizon, the Lisbon fivepiece drew a crowd of mesmerised listeners as they played out their surf-rock indie with the kind of effortless cool that makes you wish you could be in their gang. The band brought their lo-fi 60s-inspired sound to life and perfectly warmed up the proceedings for the final day, and further proved that Lisbon's local scene is alive and thriving with new talent.
Lao Ra
The first words of Lao Ra's set might have been "oh my god, so England lost?", and if it was anyone else, they may have got themselves into a bit of hot water or rattled the crowd by coming out with such a statement, but the Colombian singer possesses such an enviable charm that you can imagine she'd be able to get away with murder. Despite the stage or timing of her set being slightly out of place and not getting the crowd she most definitely deseverved, the South American worked her way through a pop-fuelled set that got everyone moving, with the set highlight being her incredible, and unexpected, cover of 50 Cent's "P.I.M.P." It was ultimately a stellar set from a potential star in the making.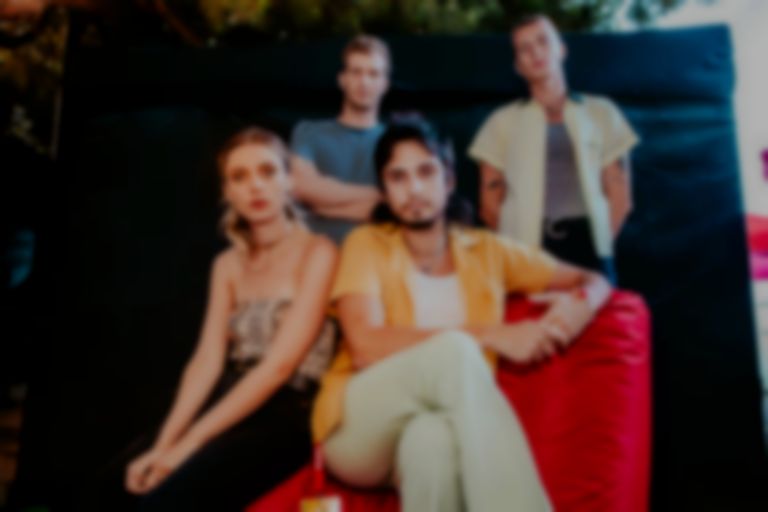 Wolf Alice
Playing to a packed-out Sagres tent, Wolf Alice brought their blistering anthems and explosive energy to the Lisbon crowd. Ellie Rowsell elegantly shifted gears between delicate, angel-like singing to gigantic roaring and screaming in such electric fashion that by the time it got to "Don't Delete The Kisses", the crowd was in such a frenzy that mosh pits were breaking out and every hand was raised in the air in perfect formation. There was also something pretty special about hearing "Lisbon" being performed whilst in the city itself.
Future Islands
Despite a kind of weird juttering beginning, where the band came onstage and did a quick, weird soundcheck before going offstage and then finally coming back on properly, the band's flamboyant 2am set was electric and mesmerising, featuring everything you could possibly want from a Future Islands set. Samuel T. Herring threw every shape under the sun as the band blasted through their set that featured "A Dream of You and Me" and "Time On Her Side", and although it was pretty much everything you would expect from Future Islands, it still stood strong as one of the most uplifting sets of the weekend.
The National
The National were on fine, fiery form for their set on Friday night, and would not have been out of place in the headline slot (sorry Josh...) The set was nothing short of mesmerising, with head honcho Matt Berninger leading the pack in absolutely superb and playful fashion. Berninger played around with the automated stage camera, conducting it forward and backward at his command, before he jumped off the stage during "Mr November" to walk through the crowd and order himself a drink at the bar, working the crowd with an intoxicating confidence that drew you further and further in. The onstage antics however did not move the focus away from the music, and despite all the playfulness, they were sounding more powerful and mightier than ever before, and proving that their intimate tales belong on main stages.
KOKOKO!
KOKOKO! is a collective of artists from the Democratic Republic of the Congo. They brought their propolsive post-punk to the NOS Clubbing stage to tremendous effect, producing grooves from bits of scrap metal and performing with a boundless energy that was electrifying, showing that even though NOS Alive's line-up is dominated by rock, there are these little crevices of unexpected excitement lurking within the seams - you've just got to know where to find them.
NOS Alive 2019 will take place between 11-13 July. Find out more here.