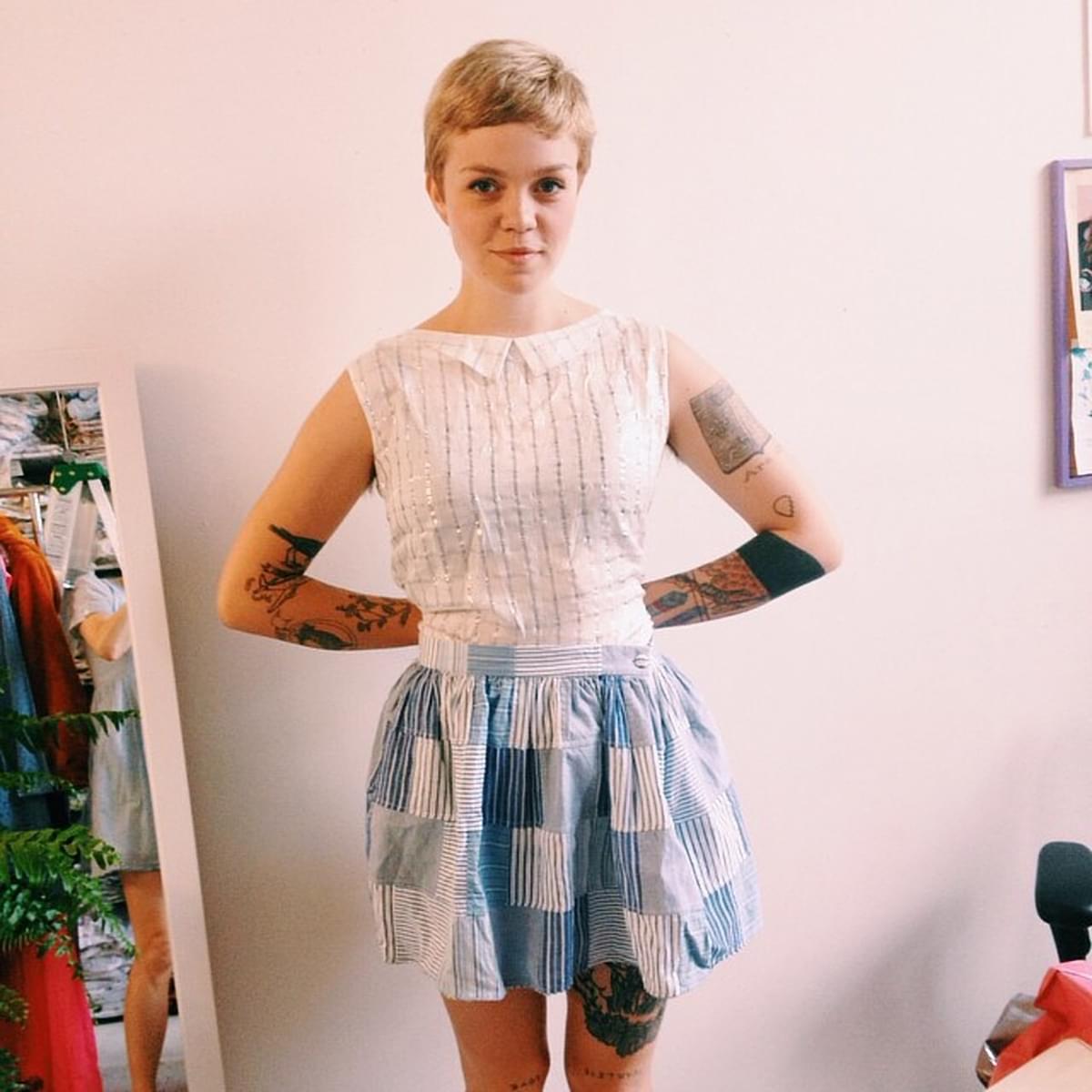 Meredith Graves goes fantasy record shopping at Le Guess Who? Mega CD and Record Fair
18 October 2017, 13:00
While the main attraction of Utrecht's Le Guess Who festival is clearly the abundance of musical riches, curated this year by Perfume Genius, Grouper and Shabazz Palaces, the gathering also hosts the world's biggest CD and record fair.
We've asked some festival attendees to pick some records they'll be keeping an eye out for during November's festival/fair, and the next artist to make their choice is writer, Perfect Pussy singer and MTV News anchor Meredith Graves.
Which three records would you be on the hunt for at the Mega CD and Record Fair?
"Ornette Coleman - The Shape Of Jazz To Come;
Poison Ideas - Feel The Darkness;
Suburban Lawns - Suburban Lawns."
When and how did you get to know these records?
"That Ornette record was one of the first experimental or left-of-center jazz records I remember hearing as a child. The first of many, since my Dad was (and still is) a huge jazz buff. The Poison Idea record came to me in my early 20s and was a huge influence (moreso than Pick Your King) on what I eventually tried to do with Perfect Pussy… and the Suburban Lawns s/t, while it exists in reissue form, is just something I'd love to own an original copy of!"
What's so special about these albums, and why would you recommend them to others?
"Ornette Coleman's Shape ended up self-distributing like a blown dandelion over every imaginable genre; we wouldn't have a The Shape Of Punk To Come without it! It's also just a great entry point for people who maybe like Thundercat and Kamasi Washington but haven't gone far back in terms of looking at jazz roots. Poison Idea is just a legendary band that can't get lost in the annals of history, and I think Feel The Darkness is a really strong concrete example of their prowess. Suburban Lawns, well, the undefeatable Su Tissue is, to me, the ideal archetype of a smart artist: get in, do what you want, whine about genitals, star in a weird Jonathan Demme movie, make and quietly release (surprise) an avant garde piano album, and disappear... forever."
What album have you been listening to the most over the last year?
"Show Me The Body's Corpus I. I can't find a record that sounds better to my violence-loving ears. Just the other night I saw 1984 on Broadway, a show that's received its fair amount of controversial reviews for depictions of violence. Though the actor playing Winston was British, I thought the way he took on an American accent made him sound a bit like Julian, the front-person of SMTB. It's a shockingly vulnerable record from the very first song; I am obviously going to stand hard for any abrasive, bloody knuckles record that's secretly about empathy and feelings!"
Meredith Graves performs a spoken word poetry performance at Le Guess Who on Friday, 10 November. Also performing at the festival are Protomartyr, Thurston Moore Group, Jenny Hval, Moor Mother, Liars, METZ, and John Maus. Full line-up and tickets can be found at the festival website.
Get the Best Fit take on the week in music direct to your inbox every Friday