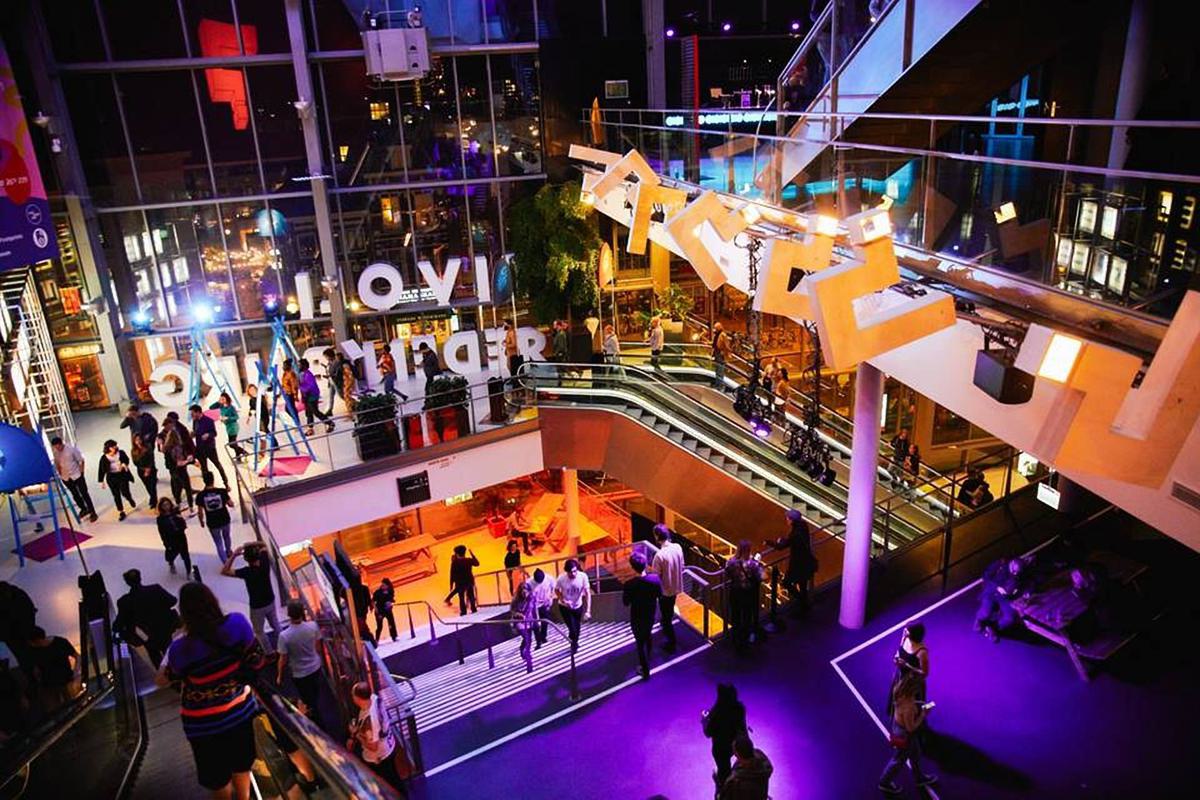 Le Guess Who? 2018: Simply diverse
18 November 2018, 12:40
In our review of last year's Le Guess Who festival, we focused on the diversity of the festival, particularly on the importance of the Lombok district to the festival and how its multicultural makeup has had an impact on the lineup.
This year, with a festival lineup curated by Devendra Banhart, Moor Mother and Shabakana Hutchings, we go back to Utrecht and guide you through the city as a whole before taking a look at the music which made our weekend and makes Le Guess Who simply diverse.
A key to getting you through any festival - or to aid your recovery on the Monday after the whole thing is over - is coffee, and Utrecht does a fine line in damn good coffee.
First of all, a shout out to Puschkin for their excellent service, lifesaving Americanos and their great breakfast/brunch menus, the highlight of which was their massive hard-to-handle toasties. Praise also to the hippy-ish The Village and coffeecompany, whose minimal decor and eye-rattlingly strong coffee were a godsend on a Monday morning where work was required, and some goodbyes had to be said. You always have to steel yourself for that.
Dotted all around Utrecht, as you stroll along the curve of the canal, stopping regularly to take in the beauty of your surroundings (98% of Utrecht's buildings are ridiculously good-looking) you will find the familiar question mark poster telling you that the cafe or bar you're walking by welcomes visitors to the festival.
One such place is the terrific Kafe Belgie, who have a host of great beers on tap, from bottles and from cans. One particular highlight was a Gin Tonic Gose, a sour beer which could win over even the most skeptical when it comes to sour beers. Another place, situated at the end of an extremely lovely walk along the canal (always the canal) is Cafe Ledig Erf. Again, a great array of beers to choose from and the perfect place to hide away and relax on a Sunday afternoon watching the light change from day to dusk to night.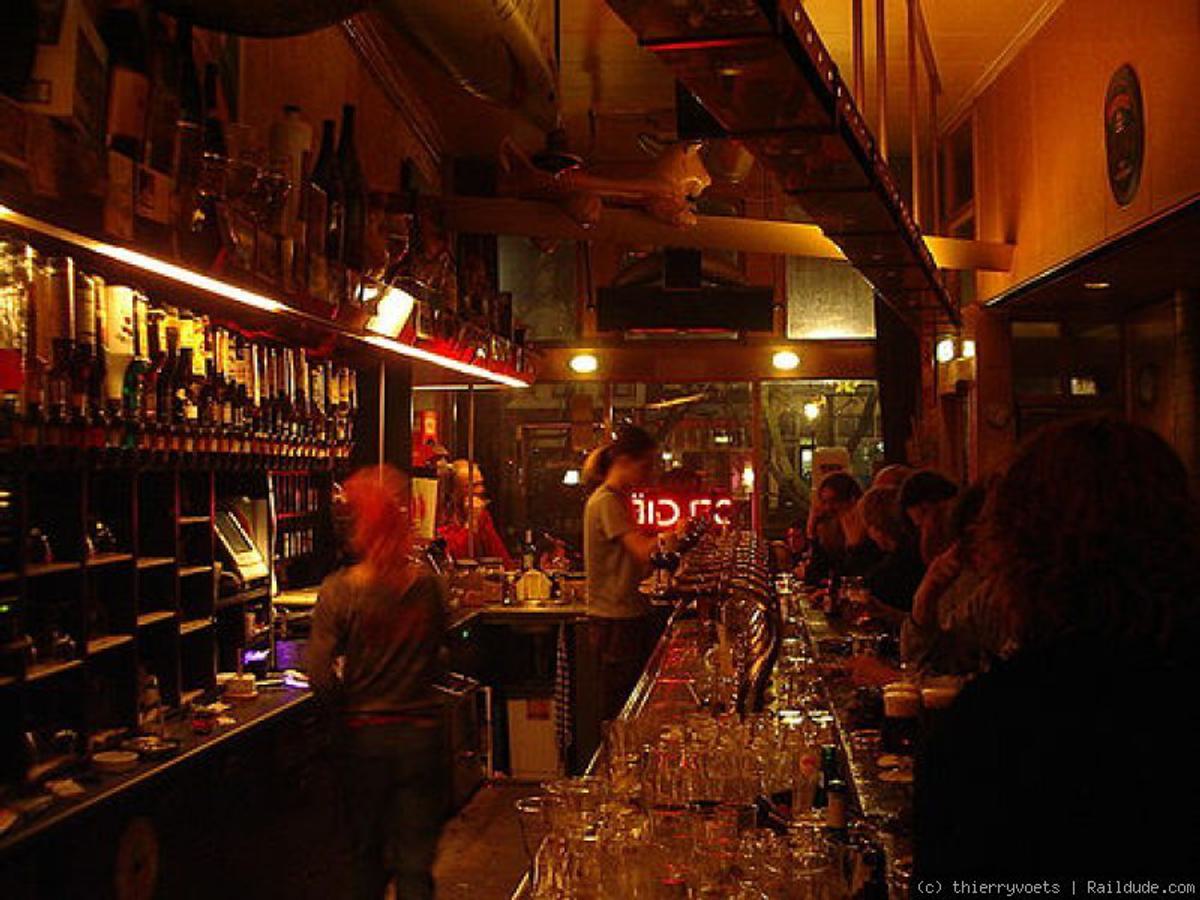 Utrecht also does a fine line in food. Yes, there are chips and croquettes everywhere but in a city which is enhanced by its multicultural neighbourhoods it's nice to look past the tourist stops and delve into something a little different. Situated in the Lombok district, a neighbourhood made up of Turkish, Moroccan and other backgrounds, Kebap Factory (attached to the city's mosque) dishes out doners, grilled meats, salads and the irresistabel Turkse pizza. But all along the main road through Lombok there's a dizzying array of colours and smells to indulge in. It's the buzzing heart of Utrecht and has proven vital to what makes Le Guess Who such a unique and diverse festival.
If you prefer something with a bit more of an Asian flavour, the Vietnamese-based ĂnĂn is superb. If you like to share food with someone you trust not to take the last dumpling, then this street food style place is absolutely perfect. Pick a bunch of things to share (wings, dumplings and wantons), try the crispy pancake and if you're brave enough you can even make up your own spring rolls. This writer was way too clumsy for that. Shout out too for the delicious Vietnamese cocktail, a sort of take on a Moscow Mule but with added cinnamon and star anise.
For something a bit more formal and Mediterranean, De Zwarte Vosch's outstanding tapas and pinchos (mushroom croquettes, garlic praws, octopus, pork) and extremely good wine make for a restaurant fit to host any celebration, friends sharing good food or for a vital moment alone away from the rush of the festival. And with the canal right at the door, the location is just ideal.

Once again, the festival organisers did their utmost to ensure Le Guess Who? avoided the traps of other festivals (pale, male, stale) and celebrated the diverse, merging genres from around the globe.
Last year it felt like I spent a lot of time in venues away from the towering Tivoli with its endless escalators and various levels but this time around it seemed to be a case of moving from room to room to catch the acts I was most keen to see. But it's nice not to do the same things every year. Last year Lombok was central to my experience, this time it just so happened that the hub of the festival was Tivoli.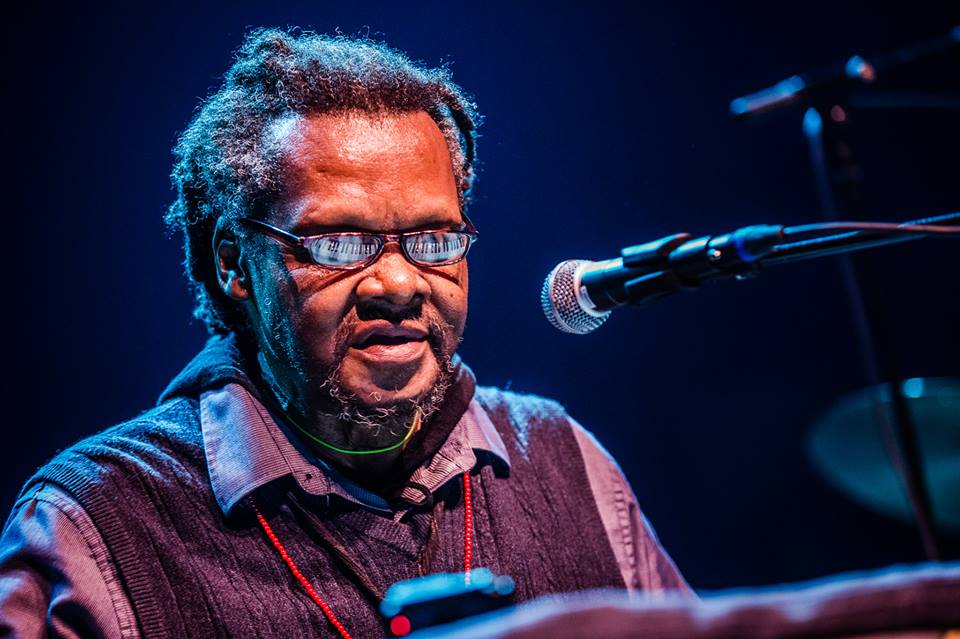 And so, to the highlights. It's probably fair to say Lonnie Holley is a legend, and his opening show in Grote Zaal on Thursday night was befitting that status. The musician has such an easy manner in performing, his soft sing-speak vocal style slipped beautifully around his subtle piano/organ keys and the trombone and percussion backing was terrific. Improv, sure, but sympathetic to what Holley was laying down. Although gentle, this simple trio filled the grand hall with gorgeous, echoing sound.
It's then no fault of Vera Sola's that she was next on the list and couldn't quite live up to what came before. Yet her twanging, gothic Americana still held the room's attention and there's no doubt she's a talented song writer. Another talented song writer is SASAMI, and she played a blistering set of indie rock at EKKO, shot through with acid sarcasm and biting humour. SASAMI's songs are a step up from her time in Cherry Glazerr and coupled with a fizzing personality her future is extremely bright.
Friday night in Tivoli was special. Beginning with serpentwithfeet's glorious gospel/synth/electronic sermons on love, sex and relationships the evening just got better and better. Improvising a couple of songs in that incredible falsetto, serpentwithfeet took the songs from soil and made them even more reverential. Such a special talent, such a unique human being and a voice to die for. "Bless ur Heart" was completely gorgeous.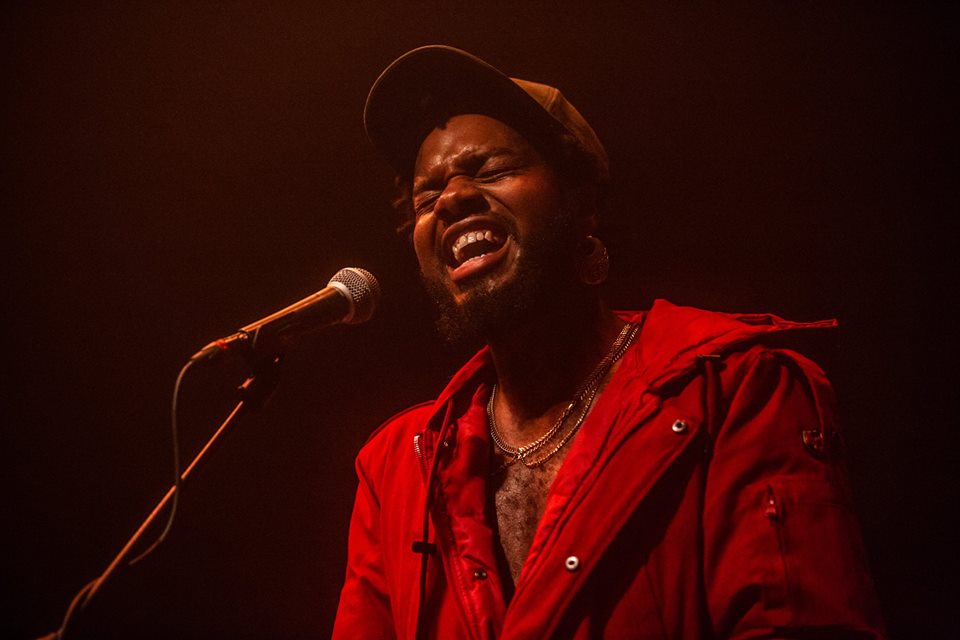 Over in the Ronda room (which, by the way, is without question one of the worst laid-out venues in the history of venues) The Breeders mixed songs from their most recent record with the always-well-received classics (delivered by the classic lineup) and sounded as good, if not better, than fifteen-odd years ago.
Yet that legendary line-up paled in comparison to the one-two punch of Kojey Radical and JPEGMAFIA. The former's London-via-Ghana charm shone through in an energetic set shot through with humour and a genuine appreciation for the festival. JPEGMAFIA, however, produced an incendiary set which featured the rapper throwing himself across and to the stage floor on numerous occasions, venturing into the crowd and tearing his vocal chords with a vicious, rasping delivery. A brutal and brilliant show. The night concluded with a fun, inclusive and daring set from New Orleans bounce artist Katey Red.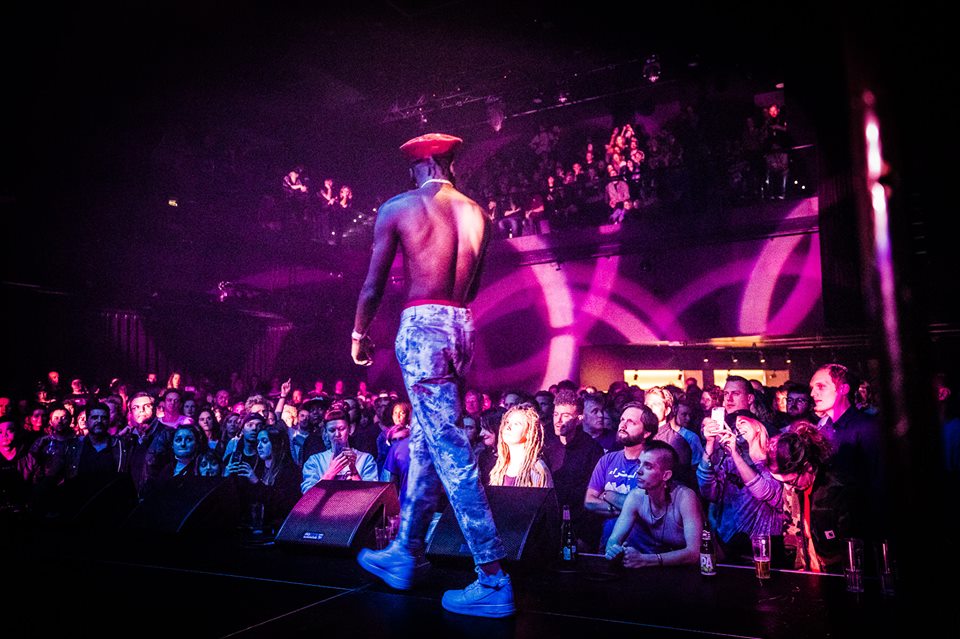 Saturday's lineup was a lot more tranquil in comparison, with the best shows coming late in the evening. GAIKA's dark and foreboding rap was hampered a little by an overly-bassy sound in Pandora (an issue which affected a few shows) but the rapper's magnetic personality overcame any sonic issues in the end, luring the crowd into his claustrophobic world. The night was completed in the beautiful main room of Grote Zaal, in the company of Neneh Cherry. Aided by a backing band constantly swapping instruments, Cherry ran through a number of tracks from her Broken Politics album. The singer's voice is still as effortlessly cool as ever and lends itself perfectly to these more jazz-influenced songs from her late period career. Cherry did end on, for old times' sake, "Manchild" and it was an absolute joy.
On the final day there were two highlights for me, both simple in their own unique ways. Colombian producer Lucrecia Dalt took her techno roots as a starting point for an experimental show delving into daring and challenging sounds, occasionally delivering on thumping 4/4 beats while adding dirge-y vocals like Marie Davidson on some heavy downers. It combined to make something completely stimulating for both body and mind.
Sunday, though, (and possibly the whole weekend) belong to Tirzah. There's nothing fancy or particularly clever about what Tirzah does on Devotion or playing the songs live. She stands in front of Mica Levi and Coby Sey, hands behind her back for the whole set singing in the most pure and simple voice. Yet's it's perfect and in its own way what Tirzah is doing with pop music is quietly, genuinely innovative. Devotion is an album about the simple power of huge statements. How three words can mean so much, how it can mean giving yourself completely to someone. The sentiment of "All I want is you" in "Gladly" is an example of how couching such powerful, meaningful words in a basic framework just highlights the emotion and brings it completely into focus. And that's Tirzah's set: simple, yet utterly effective and affecting.
Tirzah's set highlights what Le Guess Who? achieves. No matter the genre (pop, blues, jazz, techno, indie, whatever) when the music is delivered by someone passionate about what they do, to an audience willing to be open to new ideas, then there's no walls or boundaries that can't be overcome. Yes, the audience isn't quite as diverse as the lineup or some of the multicultural areas of Utrecht but maybe that will come in time. For now, Le Guess Who? still stands out as one of the best in free-thinking, diverse and genre-blurring festivals. And that's to be endlessly praised.
Photos courtesy of Erik Luyten, Melanie Marsman, Ben Houdijk and Jelmer de Haas. Le Guess Who? will return in 2019.