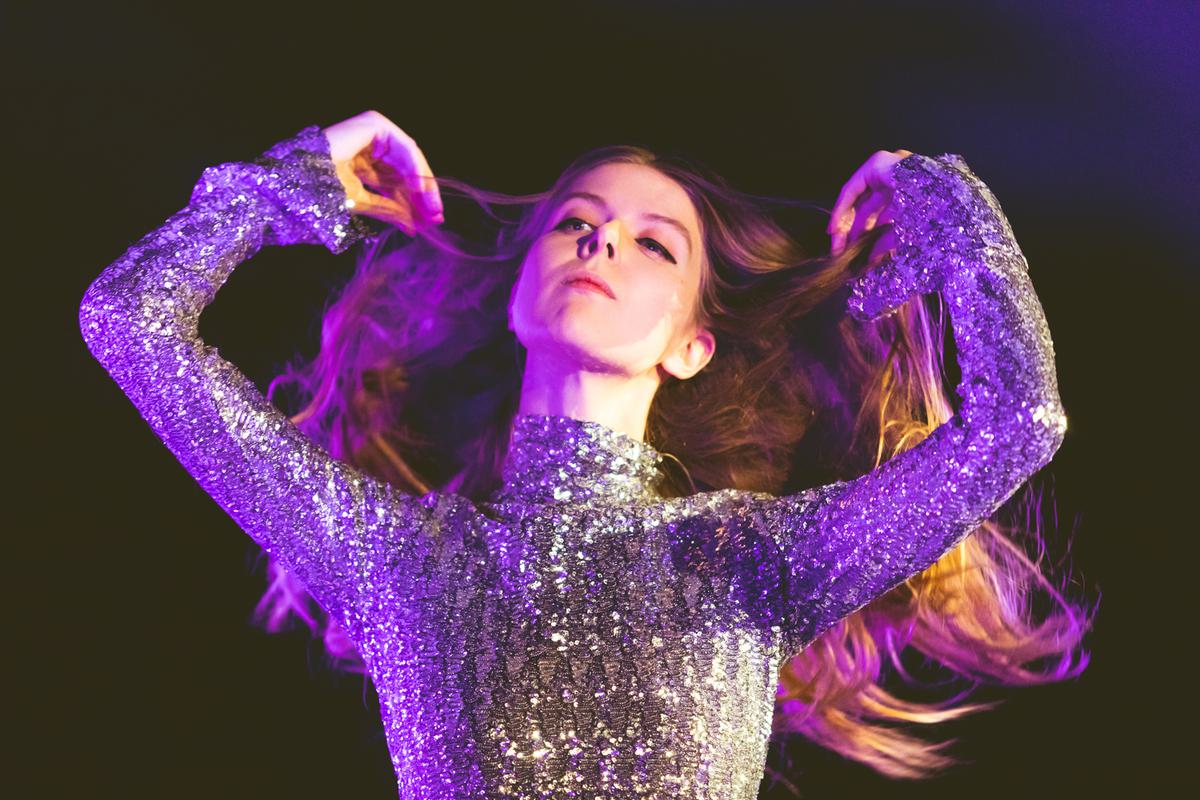 Going gently into the night at the final day of Iceland Airwaves 2018
11 November 2018, 14:06
The final night of Airwaves is always an emotional one. On the one hand you're exhausted from seeing so many great outfits, and on the other you feel guilty for having missed out on some gems. While it may be tempting to try to find all of those gold nuggets on the final night or to head out early to see all the off venue shows, we opted to instead accept the situation and just enjoys what comes our way.
And there was a lot to enjoy.
Besides being catchy and laden with attitude, Cyber's gothic rap feels like a subversion of the term bitch and the ways it is used in society. The outfit (pictured above) is clad in khaki business suits and the stage is littered with props that constantly threaten to fall over due to the thumping bass; systematically they list the bossy female CEO, the bourgeoisie ladies, the new stepmom, and other tropes that when applied to women make them bitches, but would make men be manly. Cyber owns up to these traits and make a hell of a show of it.
Fever Dream (above) similarly puts on a boisterous show that is not held back by any repressive morality and aims to always be in the listener's face. Fast paced and with slick flow, Vigdís is forthright about very personal experiences and shows a lot of heart. Kött Grá Pje returns after over a year away from a rap scene that he is partly responsible for creating. Indeed, his belligerent dismissal of toxic masculinity is now the calling card for modern male Icelandic rappers, but don't think that makes him any less willing to throw a few motherfuckers in there. He even dedicates one particularly profanity-ridden song to Miðflokkurinn and Framsókn, which he names as Iceland's two populist parties.
Over at Fríkirkjan, Ásgeir (above) proves to be the folky boy of our dreams, with his emotionally available and harmonised songs. It's pretty, but it doesn't pack quite the same punch as JFDR (below) who brings all the sensitive souls to Harpa with her ethereal whisper-like singing and delicate guitar plucking. Her set grows in intensity as it goes on, and at one point she jokingly asks the crowd if it is ready to party, mustering a laugh from the audience, which then continues standing enthralled and motionless.
Natalie Prass brings the crowd back in with Sister Sledge's "We are family" before continuing to play her own capital D and P Disco Pop. Throughout her set she lays her dance moves on thick, occasionally grabbing a Les Paul, before dancing again. On the whole the show was a no frills good time, and proved to be the perfect warm up for Blood Orange.
Having never seen Devonté Hynes perform live before, I imagined that he'd hog the spotlight and let his group play second fiddle, but instead he shares the spotlight with everyone to deliver a very laid back and emotive show. The two backup dancers each get their moments to shine, as do the other instrumentalists who all seem to be having a great time, as if they're just casually jamming with their friends. Lyrics about representation, immigration and insecurities find a real home with the crowd.
There were more shows to be seen, but like most of the crowder this writer called it a night after Blood Orange's soothing and nourishing set. Airwaves is once again over.
See you next year.