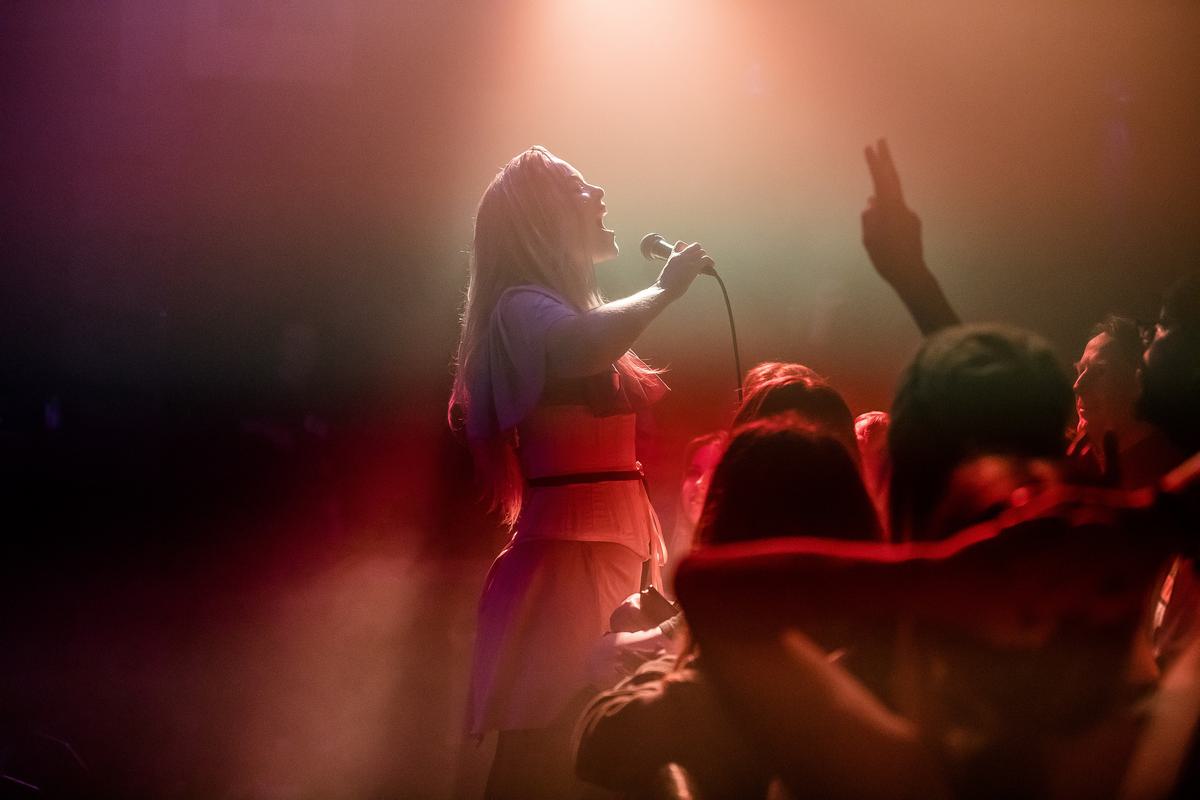 FOCUS Wales is the pride of Wrexham
15 May 2023, 14:30
Lead picture by Kev Curtis
With an astounding and diverse line-up, Focus Wales is further proof of Wrexham's ascent as a city of culture.
Wrexham has always been a place with something to offer, but its recent trajectory has been nothing short of astounding, with a tourism boom, achieving city status last year, and most recently, becoming the epicentre of the footballing world.
Amidst the plethora of accolades and notoriety that have come their way, the takeover of their beloved football club by Ryan Reynolds and Rob McElhenney has taken centre stage. This Hollywood tale quite literally blew up the internet, as the acting duo assumed ownership of the football club, helping them realise their long-held ambition of returning to the football league.

This fairy-tale story is fit for a Hollywood movie, but make no mistake - the revival that woke the sleeping giant of Wrexham from its slumber is based on far more than football. Once you remove the rose-tinted glasses, you'll uncover the story of a burgeoning DIY community of artists, promoters, and venues that have tirelessly nurtured a now thriving music scene. This community now welcomes artists and delegates from around the globe to experience the vibrant music culture.
Acting as the nucleus of this community for over ten years, Focus Wales is an international showcase festival that spotlights emerging talent from Wales and selects the best new acts worldwide. With over 20,000 attendees and 250-plus artists this year, the festival has firmly established itself as a global tastemaker.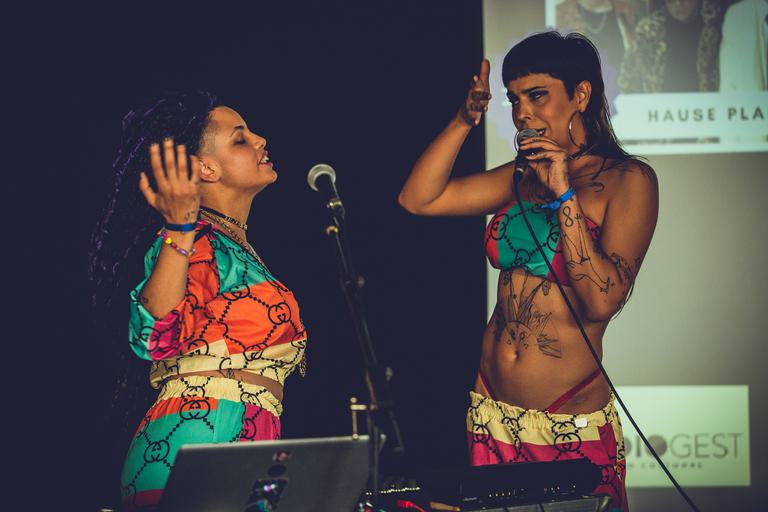 TRYPAS CORASSÃO by Tim Rooney
On Thursday, early risers were treated to a deep dive into the possibilities and implications of Chat GPT during a panel discussion featuring Kieran Macdonald-Brown (Clash Magazine), Andrea Caswell (MMF Canada), Anastasia Connor (Noise Unit), and Ralf Niemczyk (Rolling Stone). The trio discussed the impact that emerging technology has and will have on music production, discussion, and consumption. Tackling contemporary issues like these symbolises the direction of Focus Wales, constantly developing its reputation as a leader in forward-thinking discussions and world-class programming.

The panel took place at Tŷ Pawb, a community space located at the heart of Wrexham's cultural quarter. It's one of the twenty-plus venues that host the showcase, each with its own unique charm. The festival takes advantage of pubs, clubs, and churches in Wrexham, all accessible within a ten-minute walk.
The first stop on Thursday was Hope Street, a venue born amidst the uncertainty of the pandemic. Throughout the festival, it played host to several international showcases, starting with Why Portugal? Hause Plants, dressed in summer attire, kicked things off by belting out indie anthems inspired by Lisbon's bustling DIY scene. The band performed multiple shows during the weekend, receiving a warm reception, especially when one of their band members donned a Wrexham shirt during a show.

The highlight of the Why Portugal? Showcase was undoubtedly TRYPAS CORASSÃO, a Brazilian duo based in Lisbon. Tita Maravilha and Cigarra delivered an aesthetic and political performance, highlighting the power of queer expression through music. Their set carried recollections of violence, invoking memories of their upbringing in Brazil. The band collectively employed their music to denounce and transform violence into power.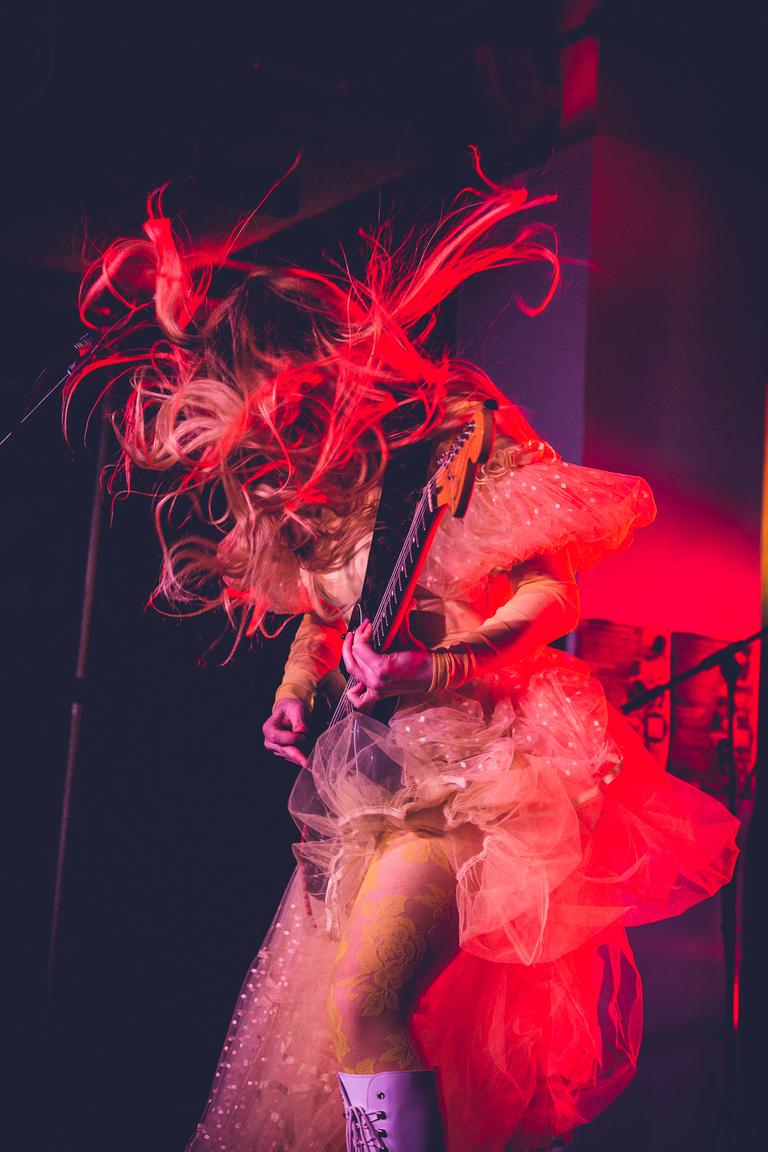 SUN by Tim Rooney
Back at Tŷ Pawb, French singer-songwriter SUN captivated the crowd with catchy toplines and double pedal drums. The feral screams sent the audience into a frantic dervish. US Punk outfit Mary Shelley stole the show at the Wynnstay Hotel. Their post-punk rhythms merged with anthemic underpinnings, as a gyrating frontman wielded chaos in the palm of his hands. Their set felt like a musical war cry, with a knowing nod to the irony of it all.

A quick visit to the Parish allowed attendees to catch Canadian outfit Atay & Jax. The group's humble demeanour and effortless stage presence quickly drew a crowd, earning them a newly recruited fan base for their remaining shows at the festival. The Parish consistently featured some of the most impressive acts at the showcase, although the stage's unfortunate proximity to the entrance sometimes let in unwelcome outside noise that impacted the more intimate performances.

Madagascar trio LohArano delivered one of the most memorable sets of the showcase at Tŷ Pawb . Their thunderous drumming, raucous riffs, and howling vocals could have comfortably graced the main stage, as the audience gyrated in tandem.

Paddy Hanna closed off the night perfectly with a stripped-back acoustic performance. His piercing gaze and hypnotic tales of New York Sidewalks and Rough Trade folk swept everyone away in the room. Initially, it felt a bit odd to hear his music without the band behind him, but in its most organic form, the pain, love, sorrow, and absurdity of the human condition were laid bare for all to see.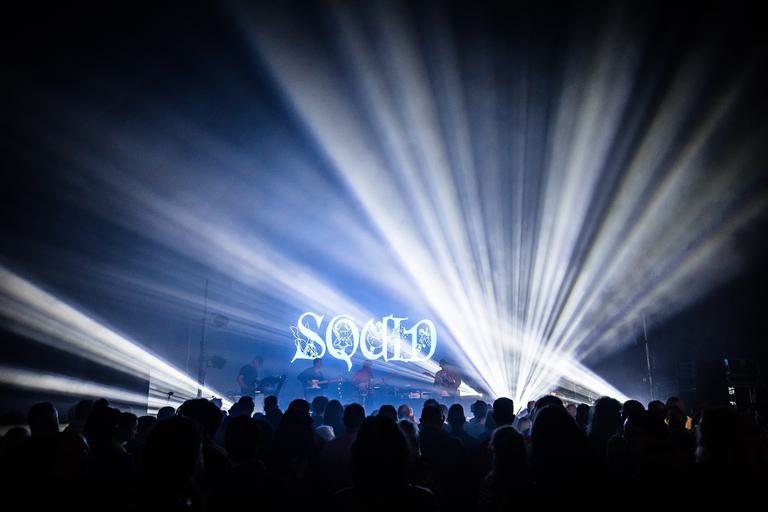 Squid by Kev Curtis
Friday began with clog dancer and composer Heather Ferrier performing at HWB Oak. She mesmerised listeners with folk-inspired melodies and lush electronic soundscapes, enticing the revellers into a state of sonic bliss. It was hard not to be envious of such effortless cross-genre collaborations. Meanwhile, PITCH hosted a hip-hop showcase at Penny Black. Dundee rapper/producer MC Salum showcased his blend of hazy, experimentalist nostalgia and silky lyrical flow. Shortly after, Queen of Harps delivered a blistering set of heartfelt tracks, with instrumentals that ranged from jungle to drill to hip-hop.

Juice Menace packed the Penny Black venue with a commanding performance of lyrical dexterity, flaunting a collection of tracks that collectively tackled the spectrum of UK rap. In the audience, a certain Mace The Great screamed every lyric right back at her. Canadian outfit Naduh also won over plaudits, the band sent from planet Venus blew the audience away with their take on RnB with an astrological twist.

Brighton's Squid emerged from the depths of the main stage to deliver a set that was both captivating and disorienting. The night ends with everyone flocking to The Rocking Chair to see bastion of house music, A Guy Called Gerald. His set sent hundreds into transcendental rave bliss, sweat dripped walls and bloodshot eyes were a sight to beyond in the early hours of Saturday. His performance reaffirmed his status as a true visionary in the electronic music realm. He masterfully commanded over his machines and synthesisers that created a rich tapestry of sound that resonated every fibre of our being.

Welsh band Shlug successfully delivered a set of souped-up skiffles in all their unadulterated glory, with each song fuelling the fire and rousing the hearts and minds of thugs and poets alike. Meanwhile, The Coral delivered a trademark set of jangly melodies, swaying choruses, and buoyant rhythms. They packed the main stage, leaving no stone unturned with a setlist that made sure to touch on the best parts of their discography thus far.

Another notable showcase was Ear Up Music at Hope Street. Their programming includes XTIE, Prune Deer and Bedroom Party. A marvellous showcase that exhibited the insane talent in Hong Kong.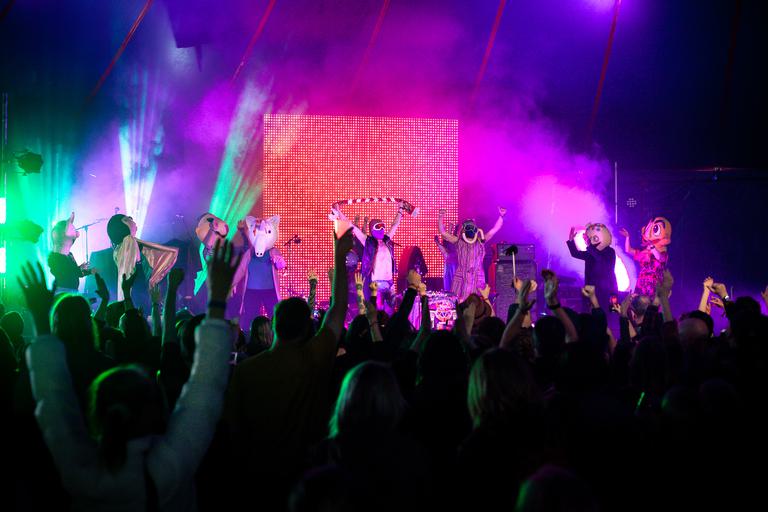 Cosmic Dog Fog by Alex Durrant
A trip to the main stage on Saturday, we embarked on an odyssey like no other. As the lights dimmed, an air of anticipation filled the venue. The stage was adorned with an array of mesmerising visual projections, pulsating with vibrant colours and trippy patterns that set the tone for the psychedelic journey that was about to unfold. And then, in a whirlwind of frantic energy, Cosmic Dog Fog materialised before our eyes, clad in psychedelic attire that seemed to radiate with ethereal glow. The music was a hypnotic fusion of psychedelic rock, spacy jams, and experimental sounds that enveloped us in a sonic fog of pure bliss. They pitch themselves as an act from a galaxy far away, but the rapturous applause they received after their set brought them back down to earth with both bandmates clearly emotional at the praise received.

The highlight of the festival is undoubtedly Cerys Hafana. The composer and multi-instrumentalist mangles, mutates, and transforms traditional music. The triple harpist transported us to a realm of sheer bliss, with her nimble fingers dancing across the strings in a state of soulful expression

From the moment Cerys graced the stage, everything flowed seamlessly. Her interpretations of traditional folk songs breathed new life into age-old tales, transporting us to a bygone era filled with enchantment and wonder. Cerys' artistry went beyond technical proficiency; it was a genuine expression of her soul. But it wasn't just her musical prowess that mesmerised us, it was Cerys's ability to charm us with her stories that added an extra layer of magic to the performance. Between songs, she shared glimpses into the origins and meanings behind the music, inviting us into a world of ancient folklore and heartfelt tales.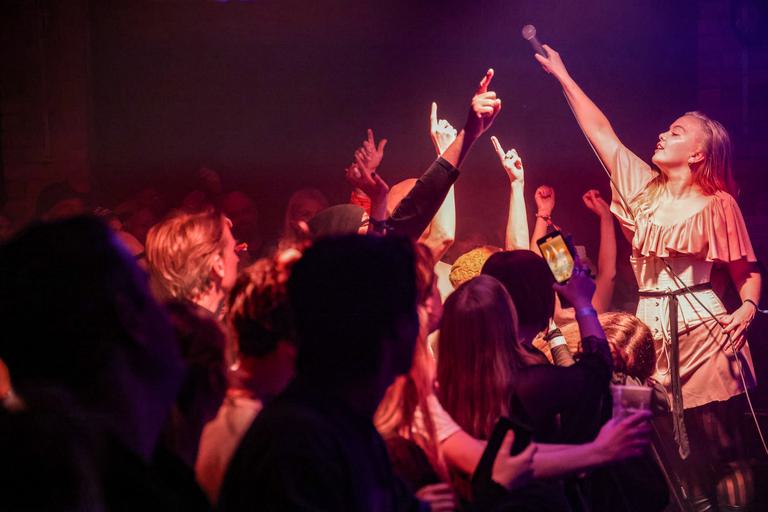 Dream Wife by Brent Jones
Dream Wife played what felt like a life affirming set late on during Saturday evening. Rakel Mjöll, the band's charismatic frontwoman, commanded the stage with a presence that demanded attention. She exuded an aura of confidence, captivating the audience with her fierce gaze and boundless energy. The intertwining guitar work of Alice Go and Bella Podpadec created a spellbinding performance that wove between punk-infused riffs and infectious melodies. Their chemistry was palpable, their synergy a testament to their musical prowess and camaraderie.
The festival ends with everyone heading to The Parish, which is filled to the rafters ahead of Grimelda's set. The pair bounce off each other with the intimacy of close siblings, finishing each other's thoughts - the yin to the other's yang. Their thrashing instrumentation, thought-provoking tracks and flawless stage presence blows everyone away. A highlight of the set was when the pair pretended to answer a call from Ryan Reynolds at the end of their show, winning over the Wrexham faithful.