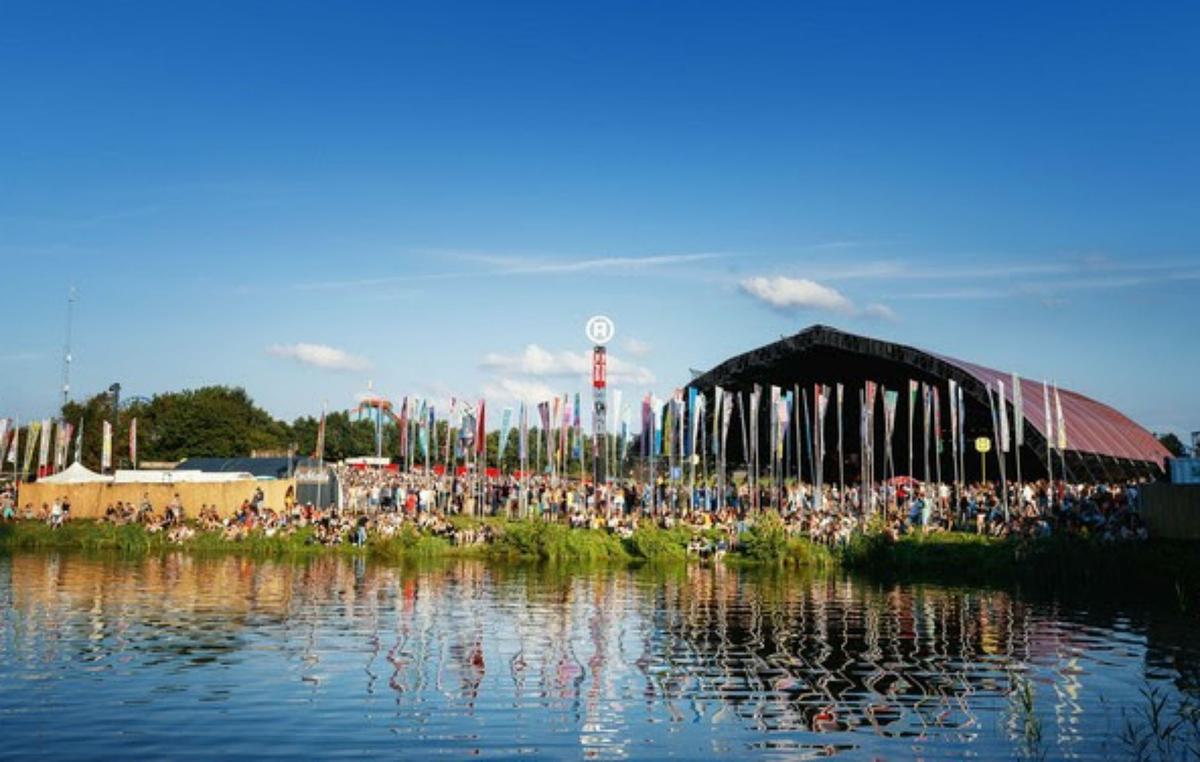 Five reasons why Lowlands should be your festival of choice this summer
24 June 2019, 13:30
Lowlands has been a trailblazing mainstay of the Dutch festival scene since 1993. Over the years it's grown into Holland's most celebrated cultural outdoor event. A mecca for music lovers it may still be, but the festival now offers an impressive programme of arts across film, theatre, dance, comedy, literature and science.
A Campingflight To Lowlands Paradise (yes, that's its full name) boasts a stellar line-up this year with headliners Tame Impala, Twenty One Pilots and The National. Those who love festivals but hate camping will find comfort in Lowlands' first-rate facilities, ranging from the neatly picket-fenced general camping area to 'GLLAMPING' and a wellness village complete with saunas and hot tubs.
We've listed the five main reasons why you'd be a fool to miss Lowlands this 16-18 August.
It has a fantastic, eclectic programme of events
Lowlands isn't just about music. The festival offers poetry and literature readings, science seminars, live comedy, art exhibitions, philosophy debates, movie screenings, and much more.
Science is big at Lowlands. Each year, researchers are invited to submit proposals for studies to be conducted on site with the help of voluntary participants. Previous years have seen studies into the effect of hallucinations and whether AI can be used to create a formula for writing good rap lyrics.
A particular highlight away from the main music programme this year is the Vogue Performance Workshop in which attendees can learn about the Dutch Ballroom Scene with The House of Vineyard. It's all about empowerment for those who don't fit into societies' expectations of beauty, gender and sexual expression. Participants are welcome to express themselves through dance or strutting their stuff on a catwalk – or really however else they choose.
Superior camping facilities – oh, and you probably won't get wet
Surrounded by picket fencing, the Lowlands campsite operates more like a civilised suburb than a muddy hellsite. The festival has "virtually no litter" and there's toilets, showers, and bins in abundance. The Lowlands crew have also ensured that all 12 stages are covered: these range from small pop-up clubs to the hangar-like Alpha main stage.
Additionally, Lowlands has extensive 'GLLAMPING' options. At the basic level it's pre-pitched tents (regular tents, bell tents, group tents, army tents). At the comfort level attendees can sleep in tipis, festibarns, bioko tents and more. And for those happy to spend more cash, the deluxe options range from bedsteads to bunkhouses, to mini yurts, pods and a 'dream' lodge. All in all there are seven luxury campsites with flushable toilets, hot showers and dressing tables. Check out the details here.
Impressive music line-up
Tame Impala, The National, Twenty One Pilots, A$AP Rocky, Anderson.Paak & The Free Nationals, New Order, Billie Eilish, James Blake, Jon Hopkins, Franz Ferdinand, Jorja Smith, Loyle Carner, Royal Blood, The Vaccines, Lil Uzi Vert, Anne-Marie, IDLES, Tirzah, Denzel Curry, Jungle, POND, Whitney, Parcels, Boy Pablo, Black Midi, IAMDDB, Girl in Red and many more play at the festival between 16 and 18 August. Not bad, eh?
No queues!
Lowlands have come up with an ingenious solution to excruciatingly long queues at festivals. Simply: have enough bars, hire enough bar staff to cope with festivalgoers' seemingly endless thirst, and ensure there are plenty of toilets for the 55,000 people on site. The 'Munten' token system also helps speed up the buying booze/food process. Dozens of vending machines for the tokens are dotted around the site – and don't worry, there's no queues for these either.
Nice and friendly atmosphere
As well as being a super efficient festival that has plenty of cultural events to choose from, Lowlands also prides itself on its inclusive, friendly and free-spirited atmosphere. You'll have to come see for yourself....