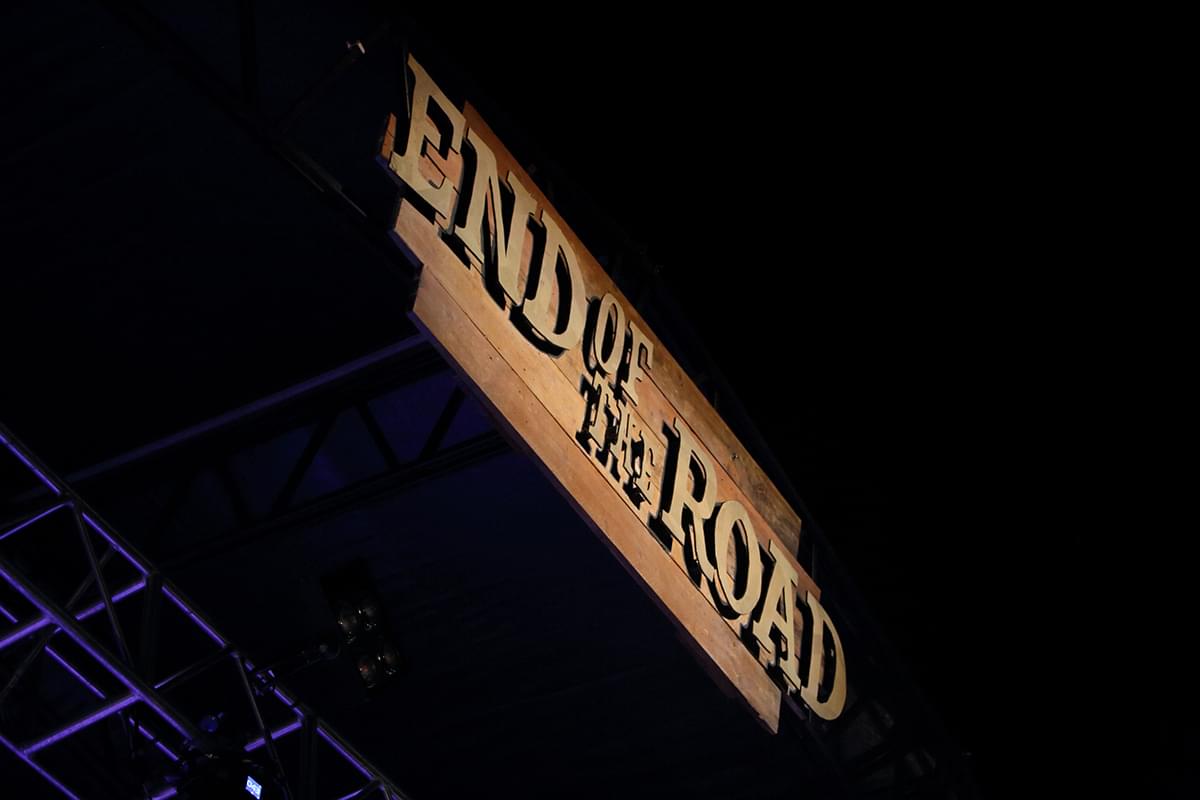 Rolling deep in the line-up: Who to see at this year's End of the Road Festival
01 September 2016, 10:10
We're officially pants-down excited about seeing these amazing artists in the flesh in Dorset next week. Here are our under-the-radar picks for this year's End of the Road Festival.
Margo Price
2016's breakout country star dropped her first solo album on Third Man back in March. The 33-year old has lived a life - and it shows in her music. Back in 2010 she spent a night behind bars after three nights of hard drinking. Six years later made her debut appearnace at the Grand Ole Opry. In country terms, she's as legit as they come, writing and performing songs that distill the extremes of loss and upset across timeless country melodies that transcend the genre.
Catch Margo Price at End of the Road Festival on the Woods Stage, Friday at 3.45pm.
Baywaves
Baywaves came to us via a dotted line from some of the other amazing sounds we've covered coming out of Spain right now (Parrots, Hinds, Lois etc). They dropped the wonderous "Marsupilami" back in February, a track that came with a remix from King Gizzard guitarist Joe Walker. Their inclusion on the line-up comes via winning the festival's Play End of the Road Compeition, which gives new and unsigned bands the change to perform.
Catch Baywaves at End of the Road Festival at the Tipi Stage, Thursday at 6.15pm.
Slow Down, Molasses
A five-piece band from Saskatoon, Saskatchewan in Canada, Slow Down Molasses play an inspired take on fuzzy shoegaze that values invention and hook over dirge and reverb. Amazingly, they've been around for almost a decade and we've loved them for quite some time too. It's a joy to finally see them at End of the Road.
Catch Slow Down, Molasses at End of the Road Festival on the Woods Stage, Friday at 12.45pm.
Throws
Throws are something of a curveball if you consider 'Icelandic music' to be a genre in itself - but I don't and so Throws are entirely fitting with Reykjavik's ability to throw (no pun intended) up musial surprises. The Iceland connection is only backdrop in this case: one half of the band (Mike Lindsay) lived there for four years. Along with Sam Genders, the duo's previous life as part of Tunng adds to their pedigree and Throws have this pretty great way of putting standard melodic guitar pop inside big dramatic sounding textures. It's going to be one of the festival's best under-the-radar sets, trust me.
Catch Throws at End of the Road Festival on the Best Fit/Big Top Stage, Saturday at 1.15pm.
Dawn Landes
Five interesting facts about Dawn Landes: 1) She's collaborated with Sufjan 2) If this year's End of the Road was series 7 of The Voice, Landes would be a four-chair turn (and probably Team Ricky if we're entirely honest). 3) She does the best cover you'll ever hear of Tom Petty's "Won't Back Down". 4) Her ex- Josh Ritter headlined the Friday night at End of the Road back in its first year (2006) and their break-up was partly documented on the incredible 2014 album Bluebird. 5) There's also a great cover of "Young Folks" too.
Catch Dawn Landes at End of the Road Festival on the Garden Stage, Saturday at 1.30pm
Pinegrove
A lot of people are very happy that Pinegrove are playing End of the Road. Pinegrove are the kind of band that the phrase 'what a fucking band!' was made for. I will be watching Pinegrove. Do not stop me.
Catch Pinegrove at End of the Road Festival in the Tipi Tent, Sunday at 12.15pm.
End of the Road Festival is now sold out and runs from tomorrow until Sunday.
Get the Best Fit take on the week in music direct to your inbox every Friday