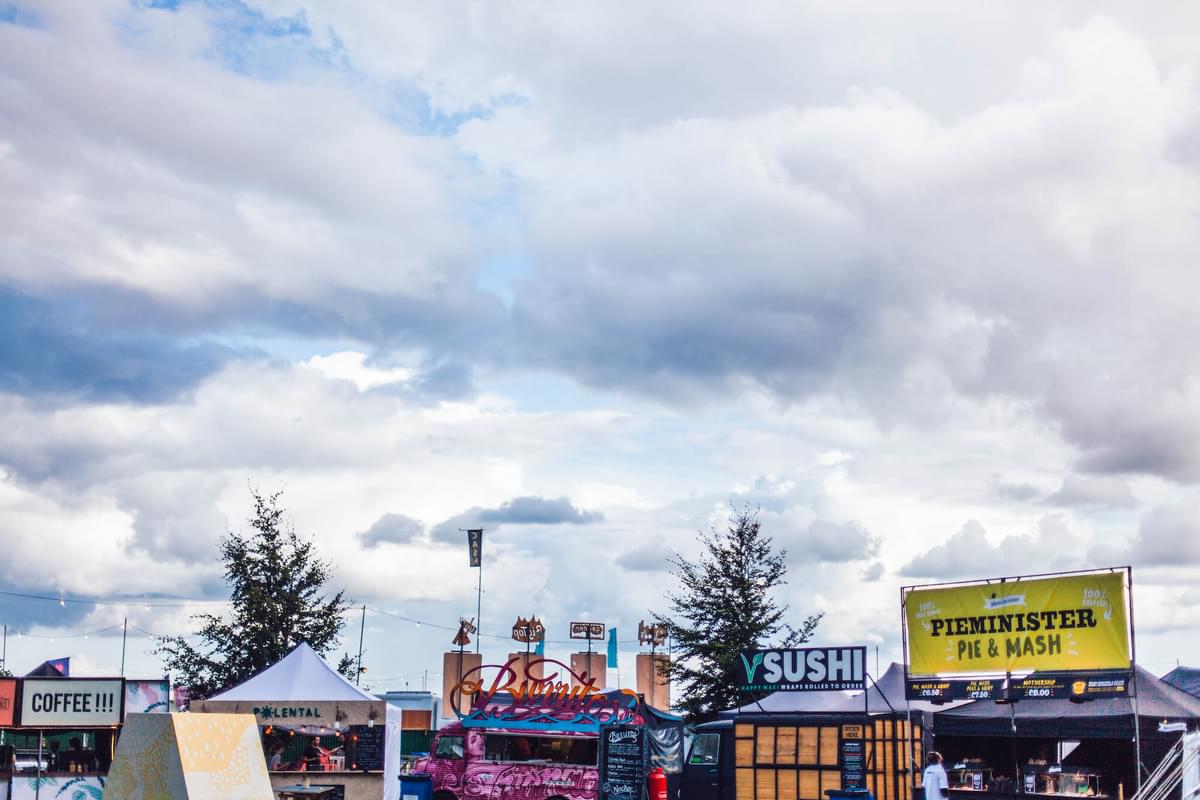 How to Eat and Drink your way through End of the Road Festival
15 August 2018, 13:22
If you've been attending End of the Road for a while, you'll understand why the food and drink announcements are as anticipated as the festival's line-up. Their carefully curated vendors are hand-picked to ensure that all bases are covered – from meat-lovers to health-conscious vegans, hangover cures to sweet treats, there's always something that'll tickle your taste buds.
Feeling parched? End of the Road have their very own Real Ale Festival, where you can sample beautifully brewed beer by some of the best in the biz. Plus there's a free ale tasting at midday every day at The Bear Tavern where you can quiz the brewers and figure out your favourites for later. If beer isn't your bag, you'll find classic cocktails, lagers, wines and of course, the hot cider bus that's be keeping those late night revellers warm throughout the weekend.
To help guide you through the weekend, we've paired some of our favourite festival artists with suitable snacks and tipples to ensure your tums are as happy as your ears.
Yo La Tengo with Happy Maki & 6D Best from Sixpenny Brewery
Yo La Tengo formed in New Jersey in 1984. Known as the Garden State, their set is best paired with a veggie-packed, garden-inspired vegan sushi roll from Happy Maki who offer fillings such as Thai sweet potato or raw beetroot. Wash down your nutritious dinner with 6D Best from Sixpenny Brewery – described as their 'well balanced, morish, flagship session ale' it's the perfect way to ease yourself into the weekend.
Thursday, Woods Stage, 21:30 – 22:45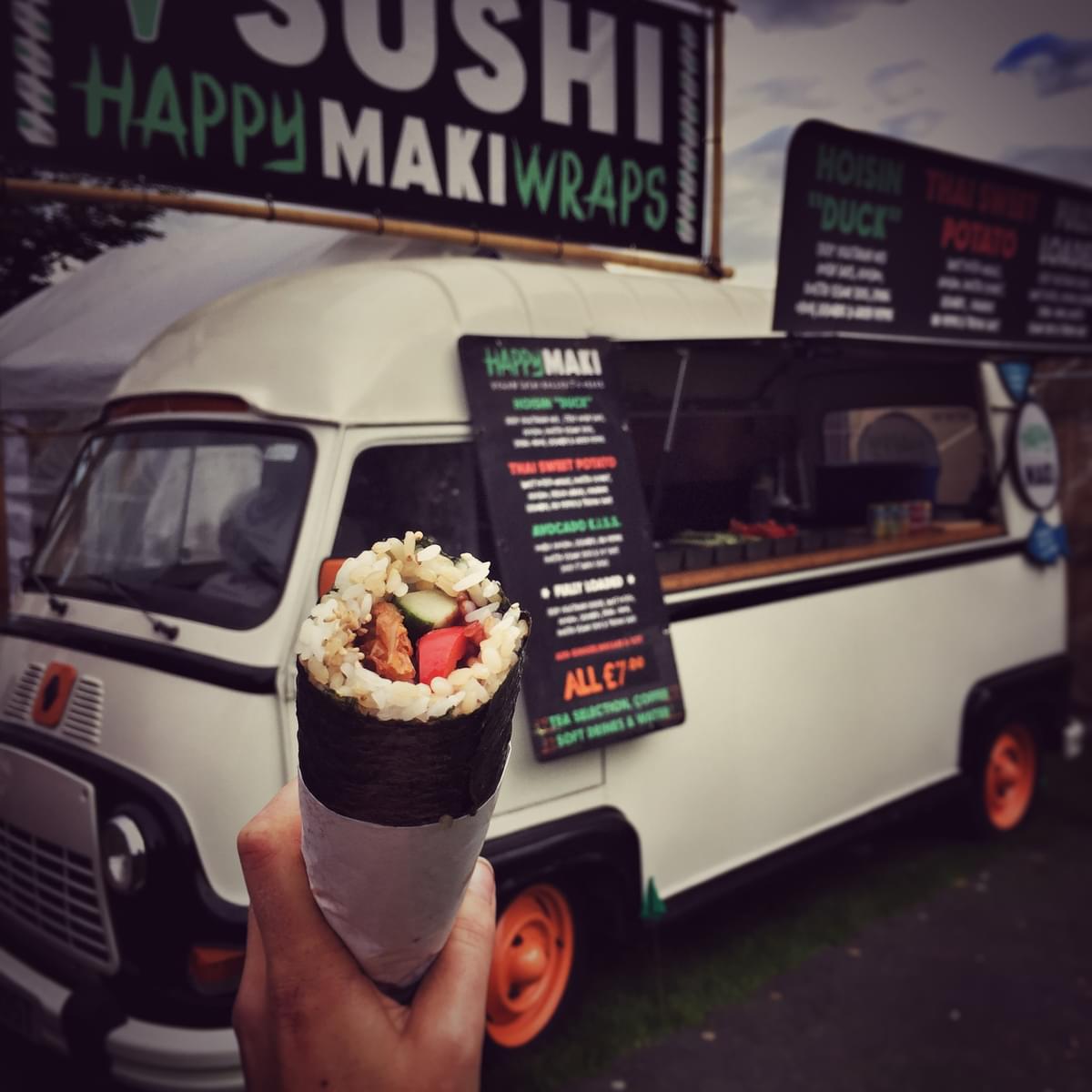 Josh T Pearson with Smoking Buns & 8 Ball Rye IPA
What's more American than chomping down on a massive burger and sipping on a beer inspired by the Dry Nevada desert? Enjoy Josh T. Pearson's Texan warblings with a smoky pulled pork filled brioche bun, offered with a side of french fries and American style slaw, with Beavertown's 8 Ball Rye brew that takes its cues from the big IPA's of the US. The beer has a "wild blend of tropical, spicy aromas," which we think describes Josh to a T.
Friday, Woods Stage, 17:30-18:30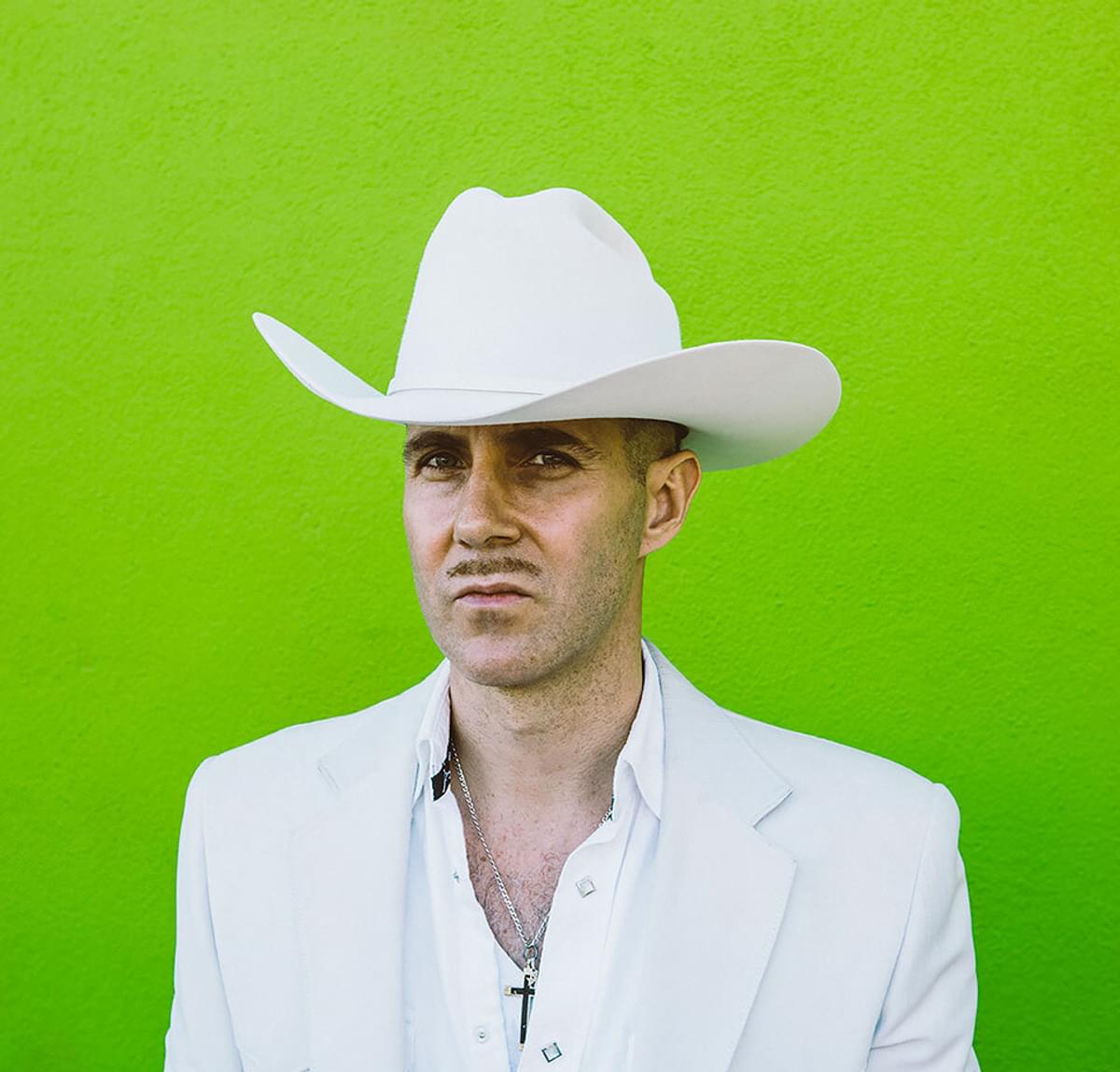 Big Thief with Dorshi dumplings & a Bloody Mary from the Garden bar
Big Thief make some of the most beautiful tunes around, that call for their listeners to notice the tiny details in their expansive stories. Dorshi dumplings are all about the details, crafting mouth-watering, handmade delights, with fillings that consist of organic pork & black pudding, roast butternut & caramelised onions and more. Grab a bloody mary too, as an ode to one of the band's best songs.
Friday, Garden Stage, 20:00 – 21:00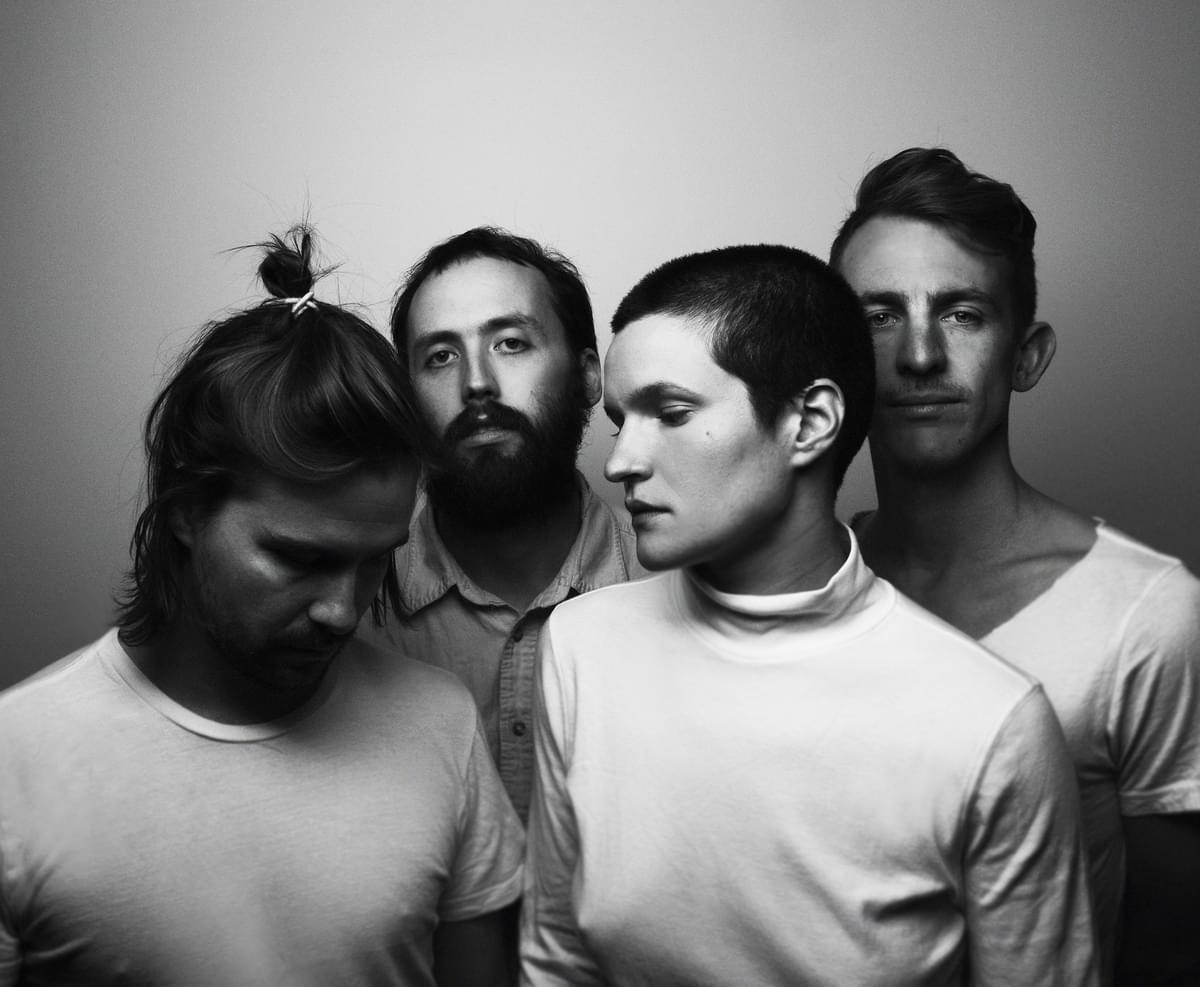 St Vincent with Le Rac Shack & a shot from The Double R bar
Annie Clark will supply the sick riffs and mind-melting melodies – Le Rac Shack will bring the mind-melting cheese. Lovingly described as the "cheese avalanche", they're serious about covering everything in their signature cheeses and just like St Vincent's back catalogue, you can never have too much of a good thing. Head to The Double R bar deep in the woods and grab a shot of the hard stuff after her headlining set to kick off your late night shenanigans.
Friday, Woods Stage, 21:30 – 23:00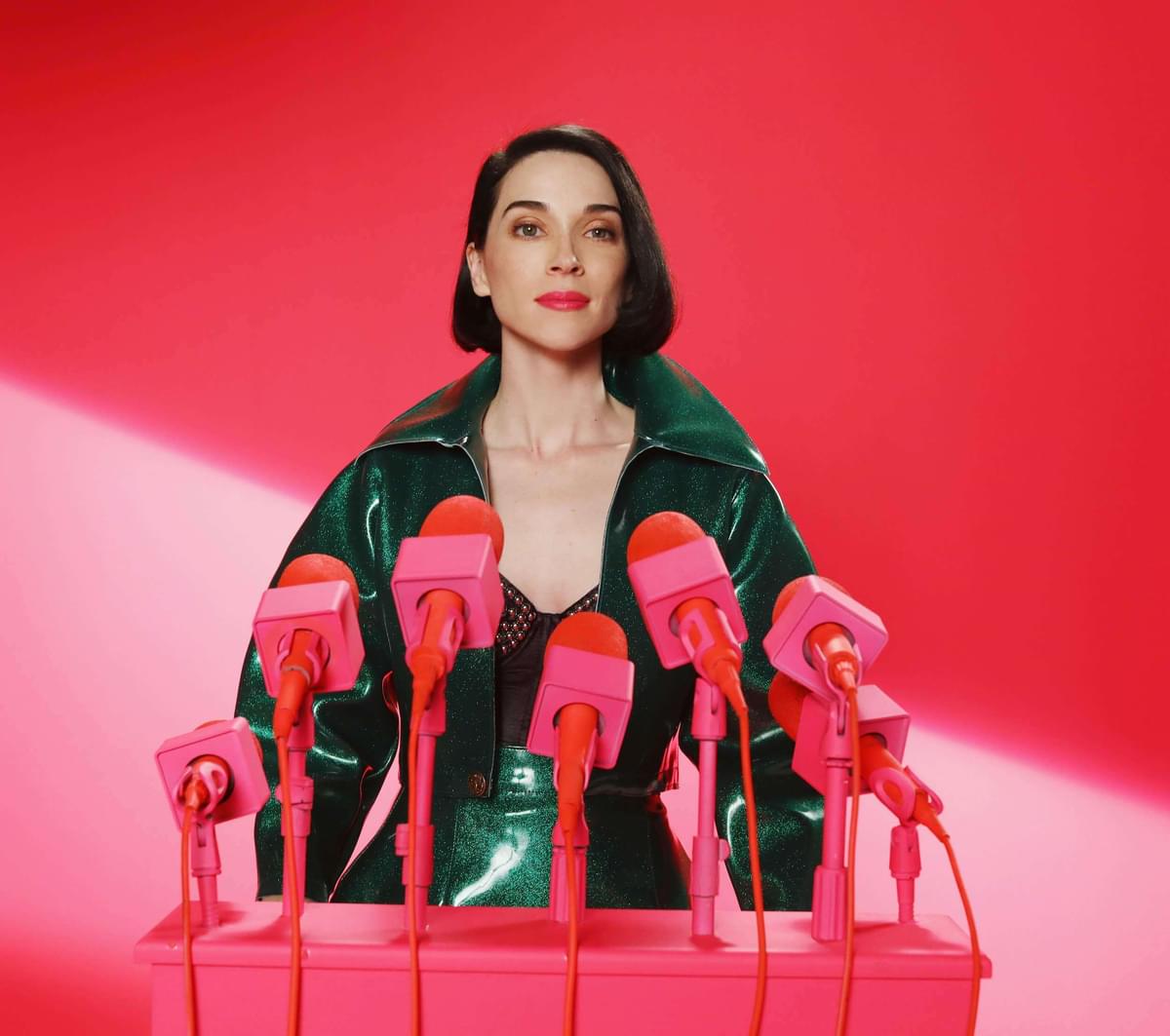 Feist with La Crêperie & The Cider Bus
Along with her latest album, Feist also released a cookbook that detailed the food she ate while writing and recording 'Pleasures'. Featuring 40 vegetarian recipes, one of the stand-out additions is 'Leslie's Favourite Flourless Banana Pancakes'. Recreate your own banana treat at La Crêperie who will put only the best ingredients in your crepe creation. Once her set is (sadly) over, you can celebrate the end of the weekend the only way we know how – with a hot cider and a boogie at The Cider Bus.
Sunday, Woods Stage, 21:30 – 23:00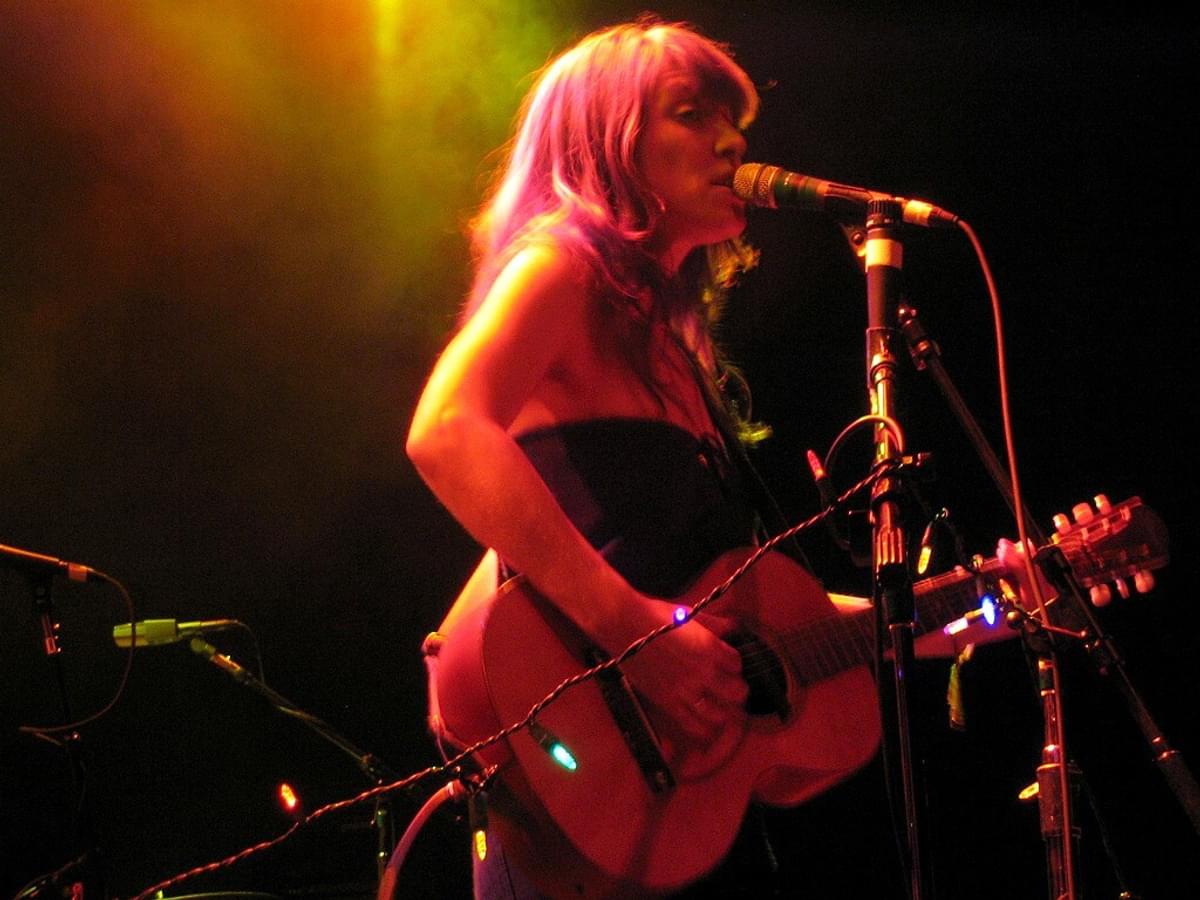 IDLES with Shepherds Ice Cream & Passion 4 Juice
The Bristol five-piece are punk's good boys, shunning toxic masculinity and tories with a cathartic, honest and in-your-face output. They're the kind of band that would want to make sure everyone is comfortable and hydrated at their show, so grab a smoothie from Passion 4 Juice to make you sure you don't take a tumble in the pit later. If you've been following the band for a while, you'll also know that ice cream is one of their favourite foods and you can't go wrong with a mint choc-chip cone from Shepherds Ice Cream, tbh.
Sunday, Big Top Stage, 20:30 – 21:30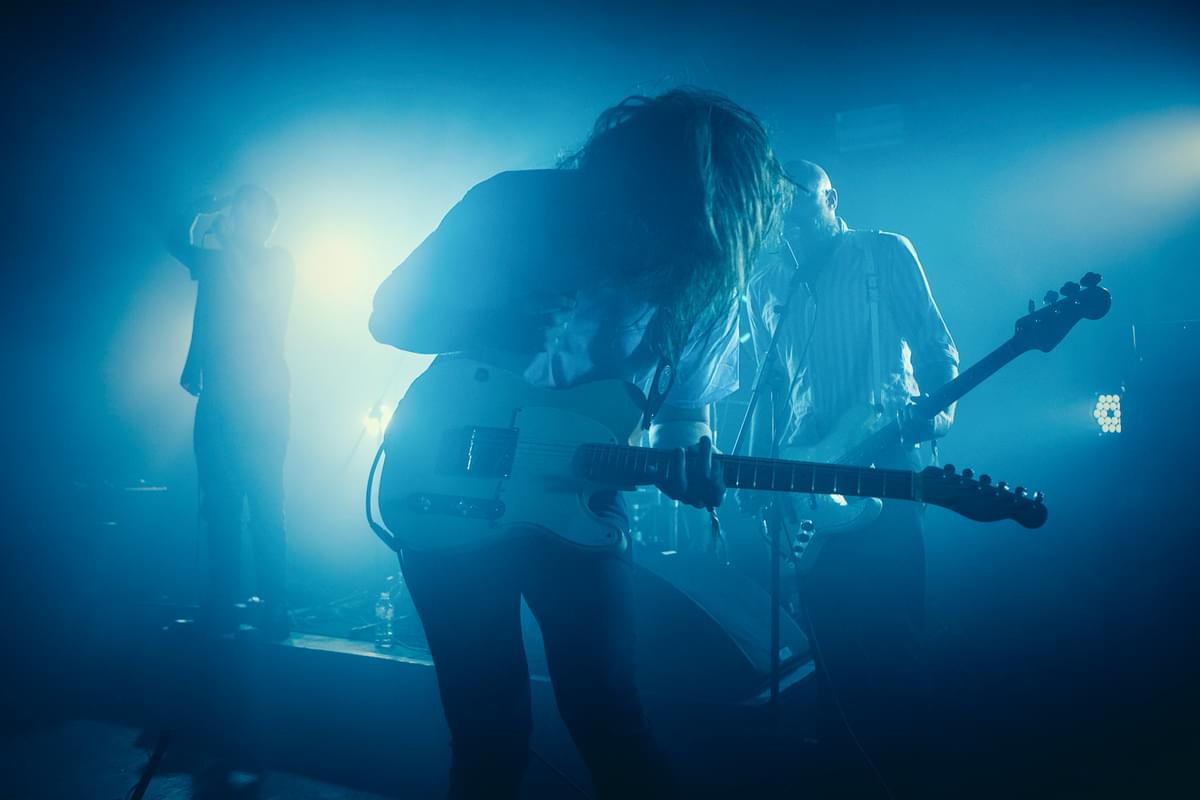 Vampire Weekend with Made of Dough & Gamma Ray
Vampire Weekend's Saturday headlining set will see thousands of mates lock arms, sing-along to the band's biggest hits and share memories of where they were the first time they heard the peppy intro to 'A-Punk'. Why not share more than memories and order a Neapolitan-style sourdough based pizza from Made of Dough that's perfect for splitting between two or more. Plus, what's more New York than pizza? Wash it all down with the tropical tones of American Pale Ale, Gamma Ray.
Saturday, Woods Stage, 21:30 – 22:45
Ezra Furman with Bangwok & the End of the Road ale
If you've seen Ezra Furman before, you'll know they offer up one of the most theatrical, energetic sets around. Well, Bangwok are one of the most theatrical caterers on site, so they're perfect for a pre-Ezra plate. They make a wonderful Pad Thai – among other delicious dishes – but it's more than just good food. Bangwok are all about bringing the spirit and excitement of proper Thai specialities to the masses. As Ezra is a much-loved regular at End of the Road, grab the festival's very own real ale (both vegan and non vegan available!) made by Milk Street Brewery.

Sunday, Woods Stage, 19:15 – 20:30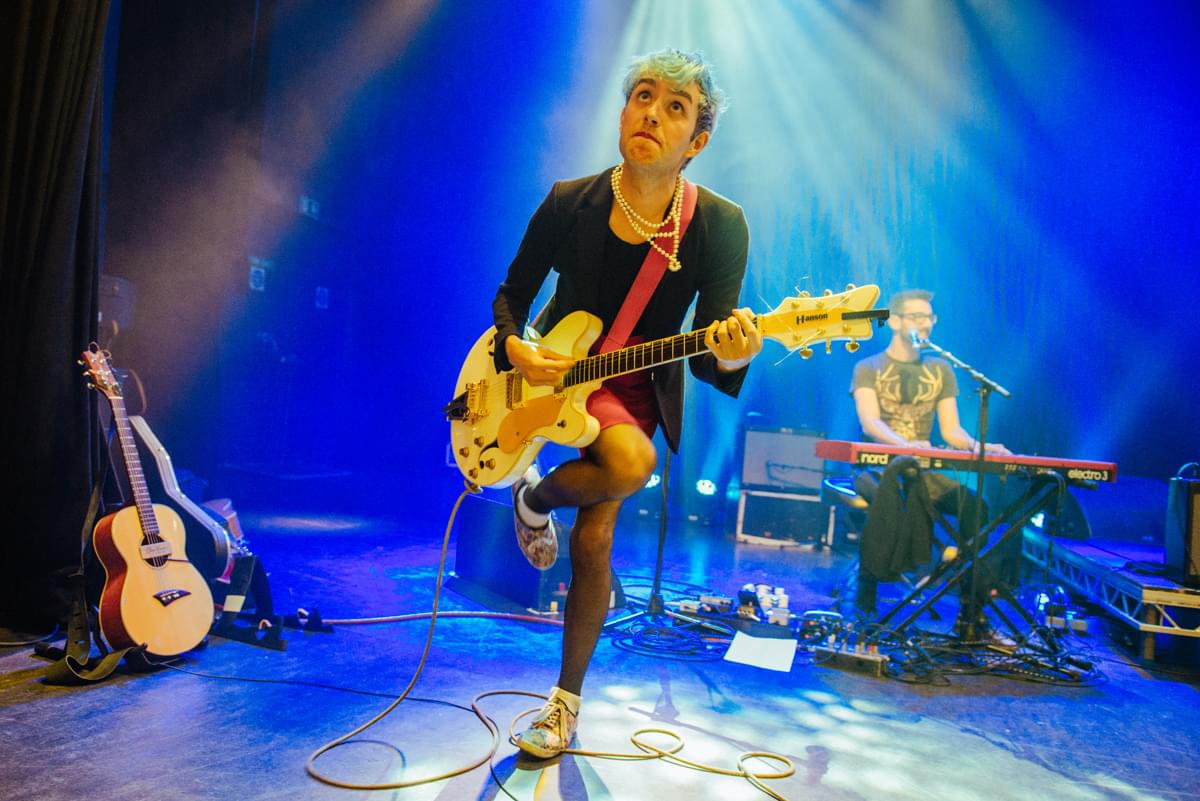 Julien Baker with The Tea Stop & 8 Arch Ale
Chances are you might be feeling a little rough come Saturday afternoon, so ease your body into the day with a hangover-curing egg and bacon bap from The Tea Stop, located on your way to the Garden Stage. If that doesn't help you feel more human, Julien Baker's sincere, hymnal songs that span emotional, universal experience will surely bring you back down to Earth. Once you're game for another bevvy, grab an 8 Arch Ale from The Garden Bar.
Saturday, Garden Stage, 14:45 – 15:45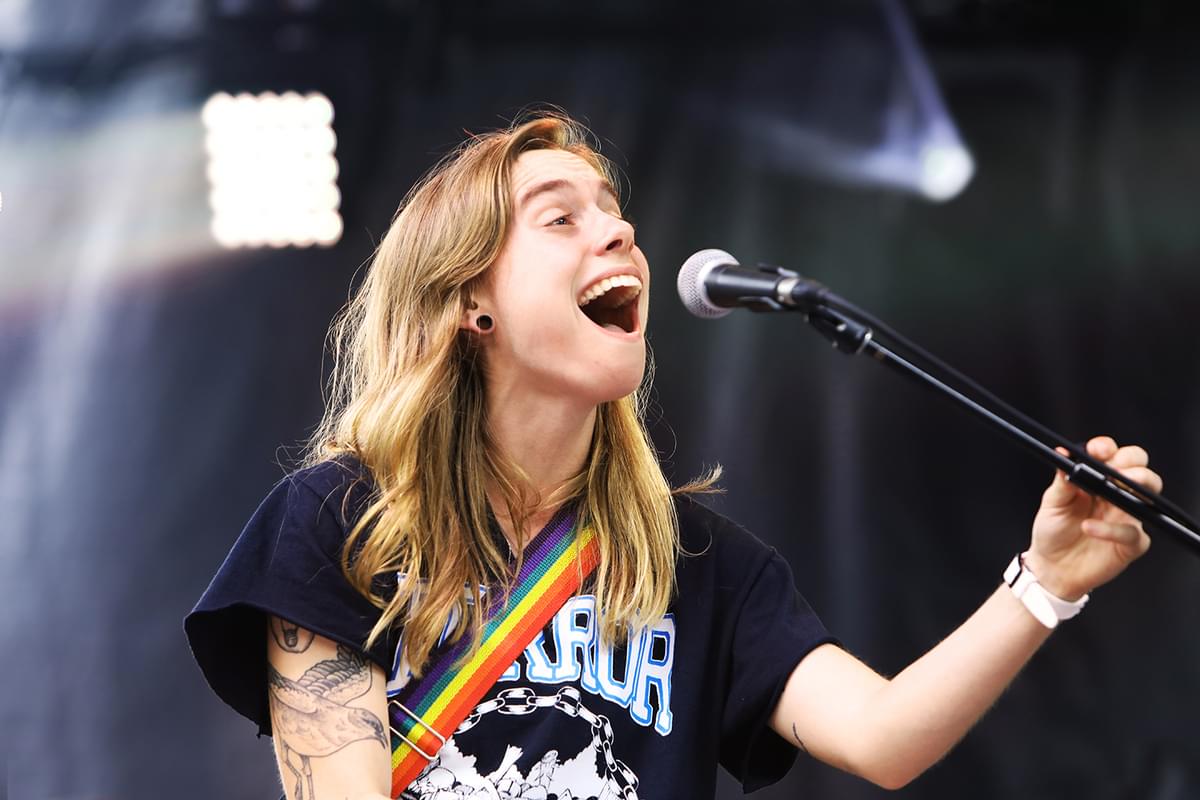 Hookworms with Feral Food Store & Smog Rocket Smoked Porter
You'll need lots of energy to get through Hookworms' intensely brilliant pop-psychedelica and Feral Food Store have got you covered. Taking healthy vegan food and making it "accessible, desirable and dirty" their menu offers up Seitan burgers, cauliflower steaks, smoked tofu rinds and more. Once you've had your Feral Food Store fill, try Beavertown's Smog Rocket Smoked Porter, which, much like Hookworms' influences, takes its inspiration from industrial cityscapes.
Saturday, Big Top Stage, 20:30 – 21:30
End of the Road Festival runs from 30 August to 2 September and is nearly sold out - final tickets are available at endoftheroadfestival.com.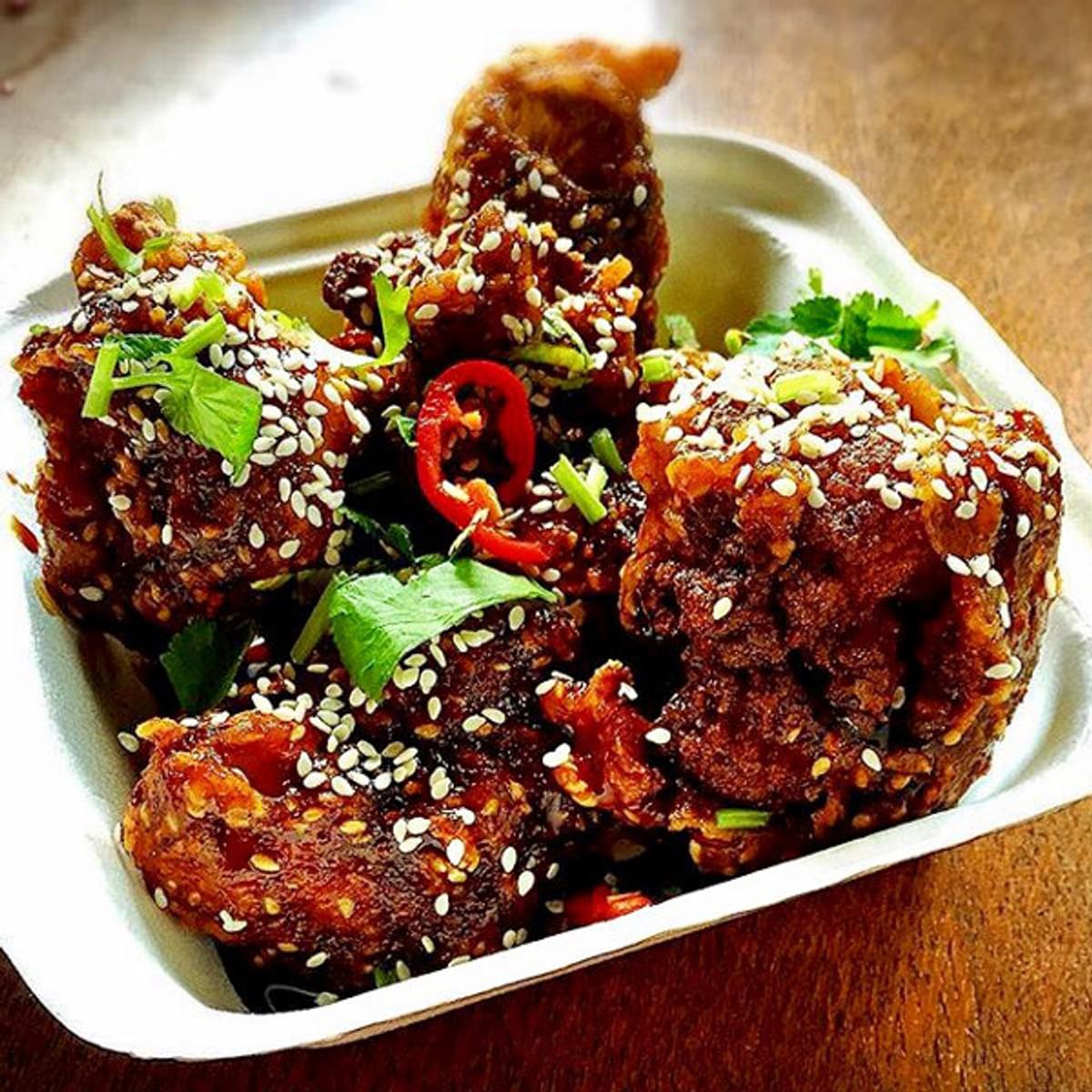 Get the Best Fit take on the week in music direct to your inbox every Friday