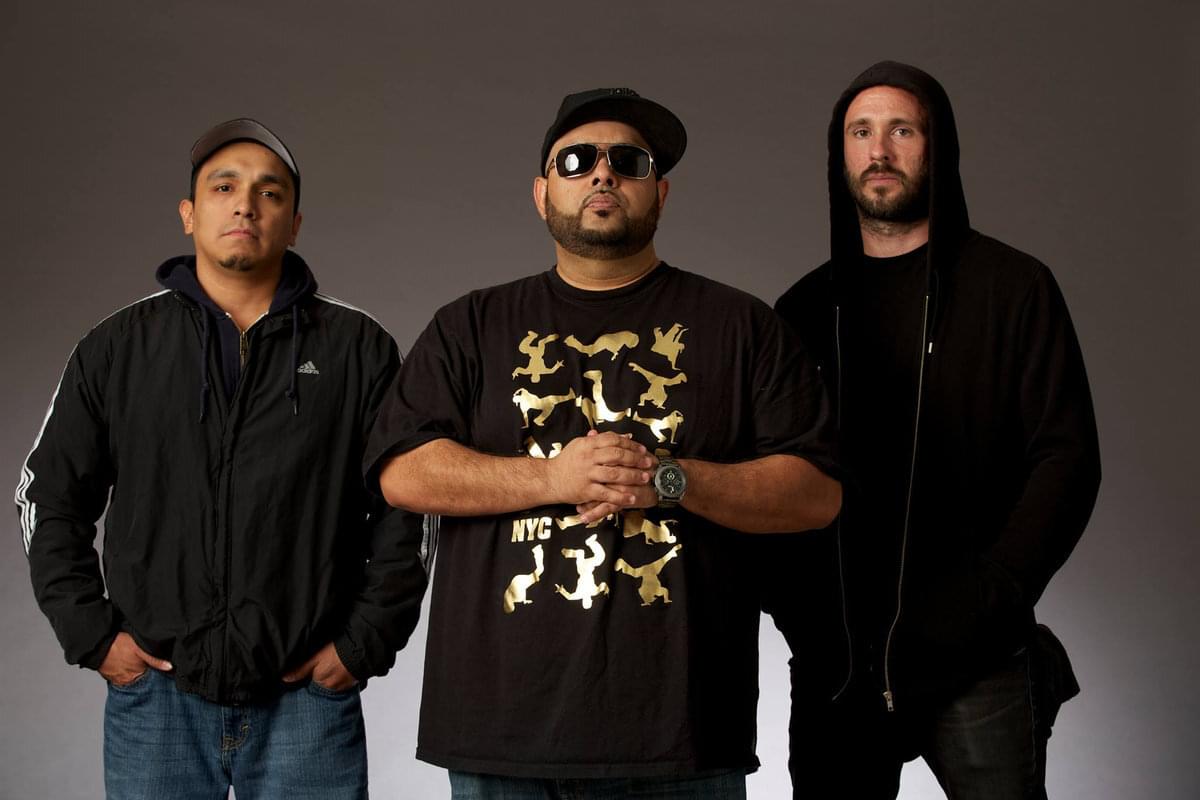 Dälek goes fantasy record shopping at Le Guess Who? Mega CD and Record Fair
01 November 2017, 13:00
While the main attraction of Utrecht's Le Guess Who festival is clearly the abundance of musical riches, curated this year by Perfume Genius, Grouper and Shabazz Palaces, the gathering also hosts the world's biggest CD and record fair.
We've asked some festival attendees to pick some records they'll be keeping an eye out for during November's festival/fair, and the next artist to make their choice is Will Brooks of New Jersey noise-rap experimentalists Dälek.
Which three records would you be looking for at the Mega CD and Record Fair?
"Eric B & Rakim - Follow the Leader;
Tom Petty - Widflowers;
Willie Colón - Cosa Nuestra."
When and how did you get to know these records?
"The Eric B & Rakim record is one that I had multiple copies of when it first came out in 1988 but I lost somewhere through the years. Definitely one of my favorite and most inspirational hip hop albums. It's a big part of why I do what I do.
I've always been a big Tom Petty fan and have a lot of the early Heartbreakers stuff (ie Damn the Torpedoes etc) on vinyl. Wildflowers is one I have on cd but never bought the vinyl even though it is my favorite Tom Petty album. It has always on heavy rotation in the studio and in tour vans since I bought it.
Willie Colón is something I always heard as a kid growing up. This particular record featuring Hector Lavoe features two of my favorite songs "Che Che Cole" and "No Me Llores Mas" again a record that I've had digitally but I need to get on vinyl."
What's so special about the albums, and why would you recommend them to others?
"All three of these albums though so different in style and content are such strong complete albums. I can listen to these start to finish on repeat. I think they capture what makes hip hop, classic rock, and Salsa so remarkable. I've been listening to these records for 20+ years, some for even longer, and I never get tired of them. They are timeless."
What album have you been listening to the most over the last year?
"Lately I've been obsessed with Black Marble's 2012 album A Different Arrangement. It is a beautiful, lo-fi, Darkwave joint. So haunting... there is something about the production and songwriting that just resonates with me. It's influenced by Joy Division, New Order, the Cure, and yet is very much its own thing. There is something so fresh and so good about this album. I actually need this one on vinyl too!"
Dälek perform at Le Guess Who on Saturday, 11 November. Also performing at the festival are Pharoah Sanders, Protomartyr, Thurston Moore Group, Shabazz Palaces, Moor Mother, Liars, METZ, and John Maus. Full line-up and tickets can be found at the festival website.
Get the Best Fit take on the week in music direct to your inbox every Friday