This is how the incisive mind of veteran journalist and documentary film-maker Adam Curtis was making sense of Primavera Sound 2018 over the mammoth weekend that heralds the summer season. Curtis made the comment while being interviewed by one of the festival's headline acts, Josh Tillman, aka Father John Misty.
In an off-kilter talk that covered how culture could be hindering societal change in Western society, the rise of individualism and the subsequent corrosion of social bonds, these two highly agile minds chewed over the role of the modern-day festival.
Curtis went on to describe how we migrate in groups from bubble to bubble of culture, feeling in charge of our decisions but, in reality, being closely controlled. If you have a wristband you're in, if not you're out, and as long as you abide by the rules, you can navigate the site and partake of all the scheduled entertainment.
"And rather than being cynical about it," Curtis continues, "I thought, maybe what I was looking at is the great work of art of our time. A collective work of art, like the pyramids, because to put the festival on is an extraordinary achievement. From the sound engineers to the food people to the security – it's just a giant work. And in a heightened, dramatic sense it expresses our age in a way, because we feel we're in control but actually we're being managed and we know we're being managed."
The fascinating interview is typified by the following exchange:
JOSH TILLMAN: When you look at the festival in a classical sense – what a festival represents is a throwing off of taboos and some kind of bacchanal, an orgy, a liminal place wherein societal rules do not apply. The modern music festival is actually an amplification of day-to-day bureaucracy and management. A lot of it is like being at an airport, the identification…
ADAM CURTIS: This is not to knock it.
TILLMAN: Oh, I'm knocking it. I have to go to these things all the time. [audience laughter]
CURTIS: What I was looking at was an extraordinary work of art – if you take my definition of art as that it expresses what an age was like to live in. We live in a very highly managed age and what I was looking at was not what it is like to live in our time, but it was a heightened, dramatised version of it. And I think that's an amazing achievement. And that's maybe the work of art, and you are just, and me, we're just one of the little parts of it.
The talk, entitled Pop Pillaging as a Political Tool, was part of Primavera Pro, an event that runs in conjunction with the festival and which offers a wide platform to emerging and established professionals in the industry and all those with an interest in the music business. Held at the Centre of Contemporary Culture Barcelona (CCCB), it's always a fascinating component of Primavera Sound and the workshops, seminars, talks and live performances by breaking acts are unfailingly relevant.
Another topical session featured the young rapper Elgio, who stated that, "Rights, like the freedom of speech, are a question of class". The former member of Spanish rap group La Insurgencia was recently sentenced to two years and one day of prison along with the other 11 members of the band for verses that the Spanish High Court considered incitement to terrorism. The case continues and for now the rappers still have their freedom – and the courage to talk about the controversial case at Primavera Pro.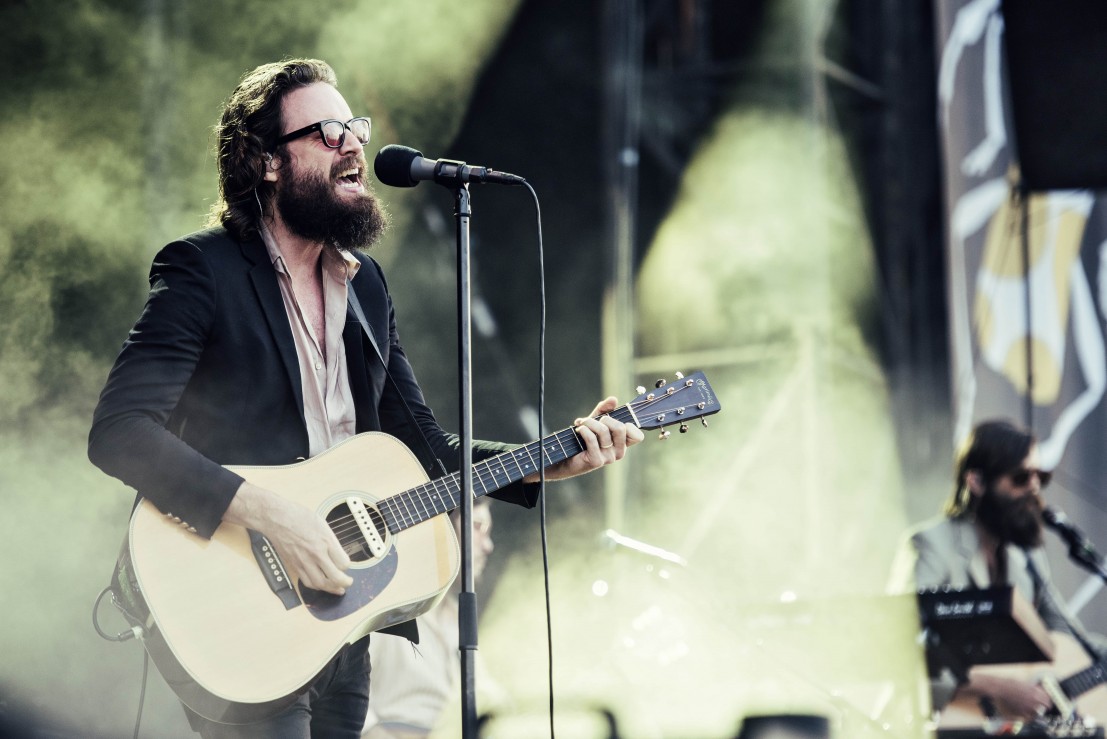 Away from the action at CCCB the main attraction unfurls at the vast Parc del Fòrum venue on Barcelona's coastline. The redoubtably eclectic and heavyweight line up Primavera is renowned for has garnered a massive international following and the common language heard on site is English. Thousands from the UK forego the home-grown All Points East and Field Day festivals for guaranteed good weather and four days of almost non-stop music.
In its 18th edition, the festival smashed its own records by welcoming an average of 60,000 people per day, and over 210,000 people from 126 countries all up. Given these numbers you might wince at the thought of constantly queuing or being forcibly more intimate than preferred with other festival-goers, but the opposite is true. The Parc del Fòrum is so large that you can either pile forward into the mosh pit or be happily bopping in your own personal space for pretty much all the gigs across the various stages.
The scale of the site has its downside though. After a while you start making 'who to watch next' decisions based on proximity rather than musical preference. It's a sprawling, brutalist, concrete playground and schlepping across it for the umpteenth time does wear thin. The amount of band clashes is another pain, albeit inevitable.
Take for example the main stage headliner on Thursday night – Björk. Word was that the first half of her set would be the new and less immediately accessible material from 2017's flute-heavy Utopia, while the second half would be filled with her classics – ideal for a festival shindig. So, savvy types swerved the first 45 minutes in favour of seeing the diminutive Anna von Hausswolff belt out a towering performance driven by tribal pounding drums and doom metal guitars. Straddling gothic folk and pulse-quickening Viking music, the Gothenburg native was aware of the tough choice her audience had made and gave it everything she had.
In contrast, the second half of Björk's show sounded tame, but nonetheless it was a spectacle – the giant twin screens projected a virtual reality narrative resonating with the show's mission statement: "Imagine a future, be in it." On stage, bedecked in an elaborate gown and wearing a suggestive botanical flower mask, Björk was a matriarchal force in her stage forest. "Human Behaviour" was a much-anticipated high point that allowed the gathered thousands to conspicuously connect.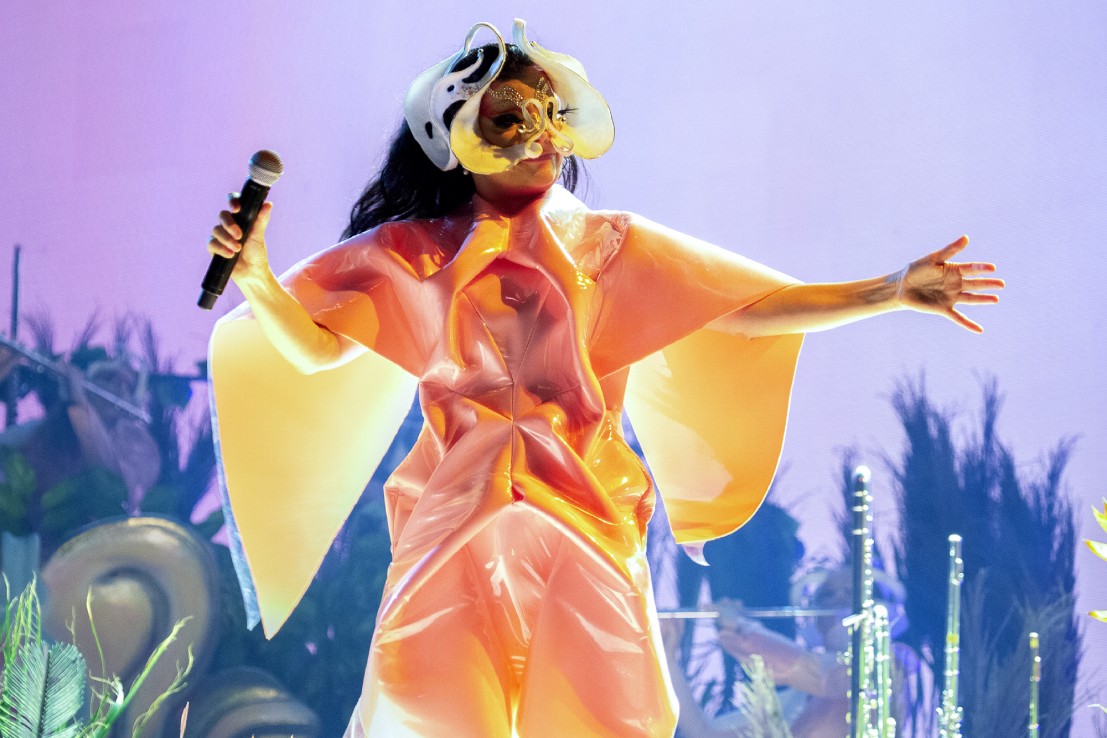 These two performances led the charge of many more compelling female musicians over the weekend as Primavera took a bold move against gender inequality in the music industry. Out of the hundreds of artists booked to perform at Primavera, 54 percent of them, from five continents, were frontwomen or solo women artists or had female band members.
Sisters are doing it for themselves. Quite literally in some cases – Katie Crutchfield, who performs as Waxahatchee, appeared with her sister Allison and fluctuated between confessional fragility and raucous Indie rock; the three sisters that comprise HAIM played a buoyant set to a young crowd; while Kelley and Kim Deal of The Breeders had loud, intoxicated, sun-tinged fun blasting out new material from latest album All Nerve, along with Pixies classic "Gigantic" and crowd favourites "Cannonball" and "Divine Hammer". Former member of The Breeders and Throwing Muses, Tanya Donelly, also made a popular appearance on the now outdoor hidden Heineken stage with her 90s band Belly.
Taking the alternative rock baton firmly into the present day is the ramshackle majesty of Hinds – a female four-piece from Madrid who successfully channelled the Strokes and the Moldy Peaches to get heads bobbing and limbs flailing. Elsewhere, Jane Birkin and her daughter Charlotte Gainsbourg took part in a joint seminar and each delivered arresting shows.
The list goes on – Kelela, Fever Ray, Lykke Li, Lorde – they all dominated the stage with big bombastic shows and left the audiences wanting more. Regardless of genre, whether it was the assured R&B of British singer-songwriter Jorja Smith, the experimental pop of teenage friends Rosa Walton and Jenny Hollingworth as Let's East Grandma or the Californian art rock of Warpaint, it's a triumphant event for women in music.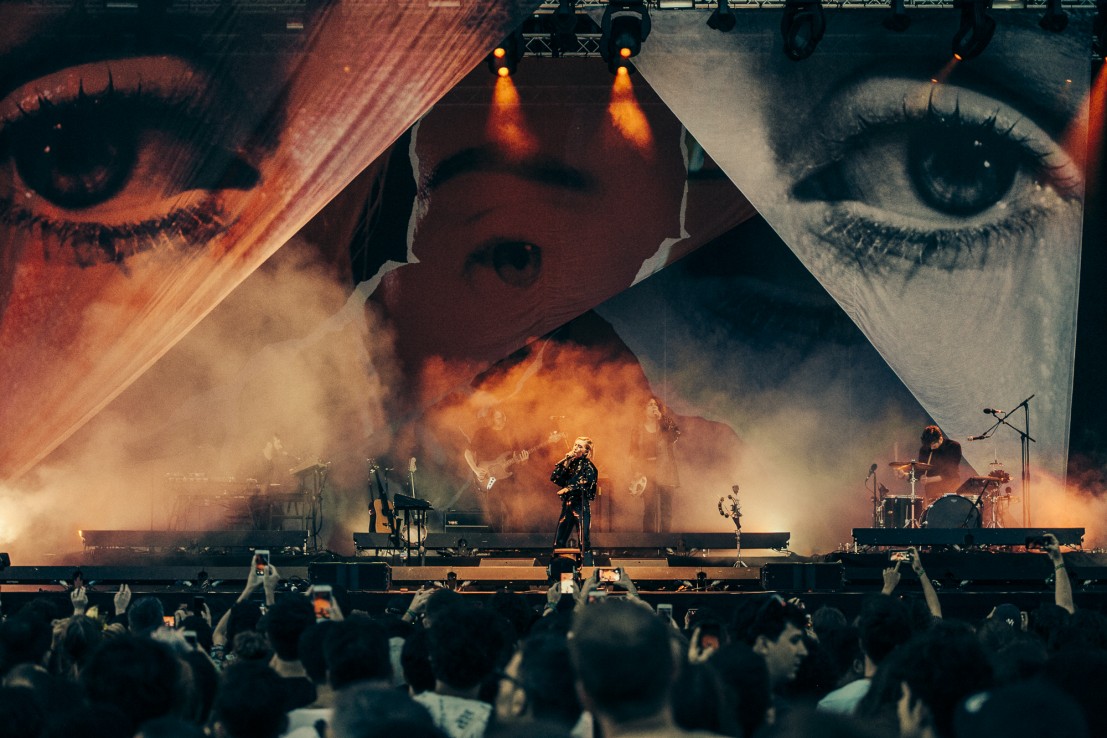 Primavera was far from emasculated though and there was plenty of healthy balance available at any time over the four-day bonanza. Potent levels of testosterone were noted at pyrotechnical shows by headliners A$AP Rocky and Tyler, The Creator, while Bristolian punk rockers Idles unleashed a caustic set of politically sharp bone shakers, and Skepta deftly stepped into the spot left by Migos who missed their flight?!
Arctic Monkeys brought hubris and swagger while Nick Cave and The Bad Seeds delivered worldly drama and intensity for one of the stand out shows of the entire event. With darkly regal presence Cave and cohorts played crowd-pleasing classics, "From Her to Eternity", "Red Right Hand" and "The Mercy Seat" alongside more obscure gems such as "Loverman", which hasn't been played live since 1999, and the haunting "Come Into My Sleep", which got its first airing in 13 years.
A more tempered form of masculinity is found in moving tributes to Scott Hutchinson, founder of Scottish indie band Frightened Rabbit, who took his own life in May. Former collaborators and tour buddies The Twilight Sad played a heart rending cover of "Keep Yourself Warm", the visibly overcome James Graham pushing through the tears to sing the chorus line, "It takes more than fucking someone to keep yourself warm".
The National, also friends with Hutchinson (guitarist Aaron Dessner produced Frightened Rabbit's last album) chose to close their headline set with frontman Matt Berninger dedicating "About Today" to the sadly-missed singer, leaving the air momentarily heavy with an awful sense of premature loss. There were plenty of tears and it was good to see men unashamed to cry them.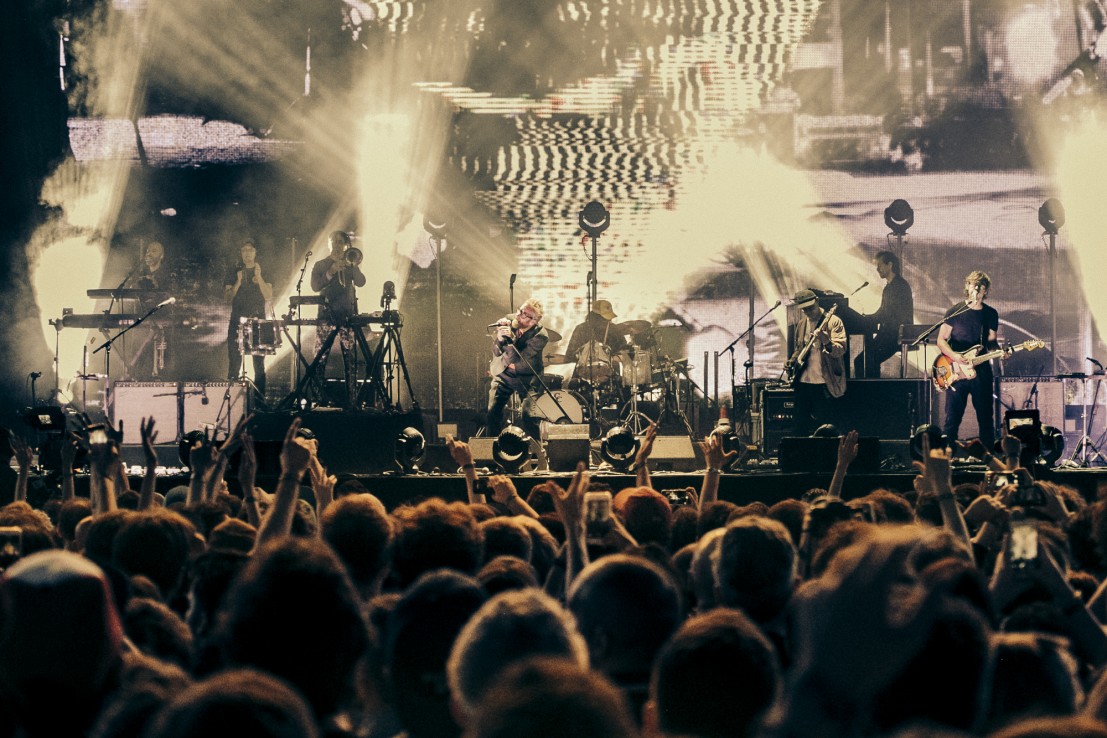 With gender a notable theme in this year's Primavera it's fitting that the cross-dressing, charismatic star Ezra Furman should give us another of the event's most memorable high points. The Chicagoan singer-songwriter was an overcharged dynamo pouring emotion and grit into a clutch of his idiosyncratic best. "Ordinary Life" had the crowd singing every word while an emotionally charged cover of Kate Bush's "Hounds of Love" was borderline euphoric. Furman closed in rapturous style with a frenetic "Suck The Blood From My Wound". Immensely talented, non-conformist and radical in approach and politics, it won't be long before Furman is placed much higher up the bill at international music festivals.
After four days at Primavera it's fair to say you reach culture overkill. There's only so much culture you can indulge in before you're not really digesting it any more. Saturation has a habit of diluting impact.
The final words then, go to Adam Curtis and Father John Misty – who despite his own disenchantment with festivals, still pulled off a convincingly committed performance playing much-loved tracks from his three solo albums – with a massive crowd response to new epics from his latest Gods Favorite Customer LP.
TILLMAN: A lot of the culture that we experience day in and day out has absorbed provocation or irony.
CURTIS: That's completely true, you have a culture that encourages you to be radical.
TILLMAN: It raises the question – is it possible to be an individual in an age where the power structure is encouraging you to be an individual?
CURTIS: Well I have a dark lurking theory that maybe the conformity of our time is trying to be an individual. That actually in 50 years' time people will look back… when we look back at photographs of the 1930s people are all wearing hats, looking exactly the same. We now think we're all incredibly different but actually in 50 years' time they will all look back at photographs of us and say, 'Arrr, they were trying to be individuals, that's what they were doing… isn't it sweet?'"