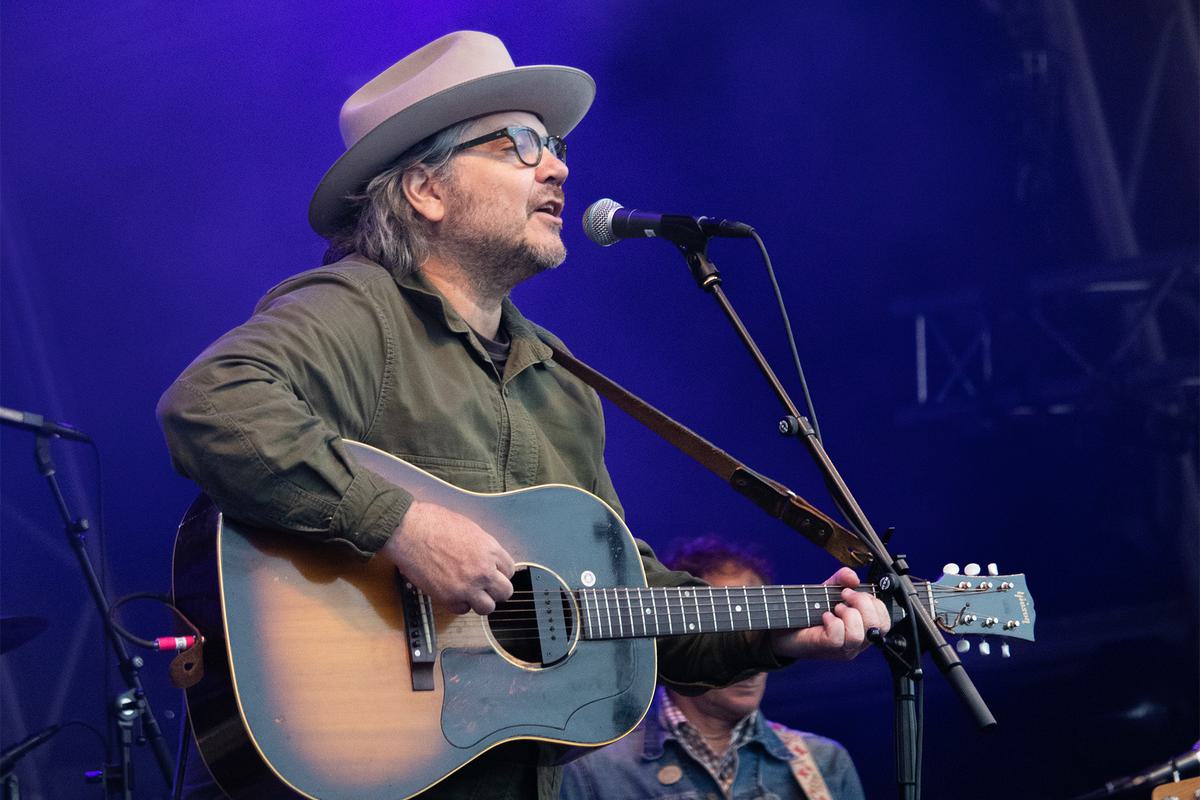 Black Deer Festival is a true example of the underdog mentality
22 June 2022, 07:00
Three years in the making, this year's Black Deer Festival – the UK's foremost celebration of Americana – is no ordinary festival
Its organisers have defied the odds to curate an event that, despite only being in its third edition, is becoming a household name on the festival scene. Venturing into Eridge Park in East Sussex, I discover one of the best experiences around: a festival where new music and emerging artists are the lifeblood of an all-inclusive community of fans. Driving into the festival is a sight to behold, as the aroma of BBQ swarms over a sun-adorned campsite.
A breezy stroll in and we are quickly welcomed by those who arrived earlier in the day with a can of cider and a game of football – it really is as wholesome as it gets. It's just a quick walk to the main stage to catch Jake Bugg – who greeets everyone in with classics such as "Lighting Bolt" – returning from his hiatus with a buoyant demeanour and fresh music. Manchester legends James close proceedings on the opening night as the main stage swells with a sun-swept crowd, belting out "Sit Down" to send festival goers on their merry way to the campsite.
Returning star Amy Montgomery's set is spell bounding, with the Belfast star delivering a stellar performance with raucous vocals that echo way beyond the main arena. Her story is inspiring, having used the loss of her mother at 16 as a catalyst to take her music forward. She shares after her set: "It's days like this that inspire you to continue along the somewhat sometimes difficult musical path," she says, "strengthening the faith in myself and what I'm projecting."
Later in the day, the London African Gospel Choir interpret Paul Simon's seminal Graceland, as it celebrates its thirty-fifth anniversary. The choir are well-placed, finding sweet spots in tracks like "The Boy In The Bubble," whilst bringing everyone to their feet, clapping in unison to "You Can Call Me AI." A standing ovation marks what is of the highlights of the festival.
Shortly after their set, we stumble upon the festival wildcard: The Magic Teapot. It's an unassuming hut, shaped rather predictably as a teapot where fans sit around a fire, with a brew in hand and let the music unfold in front of them. One of our favourite performances is two Frenchman who have travelled all the way from Biarritz; they muster up the courage to play the flute and piano and are met with a big round of applause.
When walking around the festival you can't help but absorb the profound range of activities to take part in. The nucleus of the festival sees each corner offering a new opportunity to do something you've never done before – tree climbing, axe throwing, chilli eating, or even slide-guitar workshops.
Wilco deliver a set that flaunts their trademark sound, and the most apt part of the set is when they embrace all things country with tracks like "Cruel Country": "I love my country stupid and cruel / Red, white and blue," – raw lyrics that contrast heavily with the idylic setting, but remind us of the tool music can be to address crucial subject matters.
Wilco unfortunately end up being the last act on the Saturday, as torrential rain and storms hammer down onto Eridge Park. What starts as a shower quickly turns to a genuine health hazard, as the stages are evacuated. Missing the legendary Waterboys perform is genuinely devastating, but it becomes quickly apparent there is absolutely no choice in the matter as the organisers prioritise safety.
On Sunday we head in with a slight sense of trepidation and last night's storm in our minds. Shaking off three hours sleep, we leave a soaked tent and walk into The Ridge for Gospel Brunch. A powerhouse gospel choir belts out classics that send listeners to celestial heights, while we eat our waffles and syrup. It's truly dreamy stuff.
Shortly after we head to the Supajam tent. Supajam is run and inspired by the award-winning education provider for young students who have previously fallen out of formal education. Since the charity was founded in 2013, Black Deer organisers Gill Tee and Debs Shilling have supported their vision, helping them grow from a class of six to over a hundred. A slight muddle up in programming sees newcomer Sorrel Nation play a stand-in set; she is the shining star of the festival, an upcoming artist we'd highly recommend checking out, with a Glastonbury performance to follow this week.
By 8pm everyone flocks to the main stage for Van Morrison, who delivers a headline set in style, treating those who stick around to sheer musical bliss. After the festival ends, I speak to organisers Tee and Shilling: "Haley's Bar is named after my brother who passed away," Tee tells me, "and we had a festival goer who'd also lost his brother and was inspired to come to the festival." Shelling echoes the same sentiment: "That's really the type of festival we want – where people can feel so welcomed and connected, it's our culture".
The success of Black Deer is a culmination of family values, sheer-grit and impeccable programming. It's a celebration of everything music should be and a true example of the underdog mentality.
Tickets for Black Deer Festival 2023 are onsale now