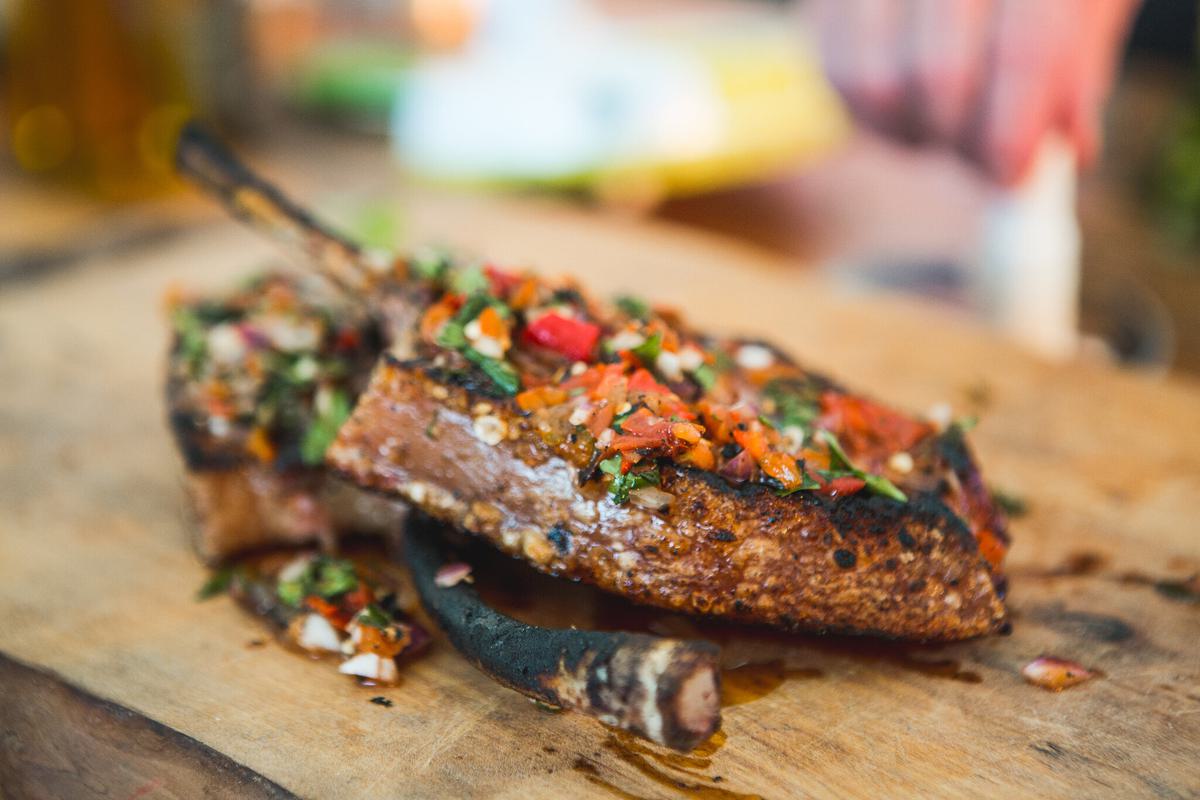 The culinary delights of Black Deer Festival
21 April 2022, 13:00
A celebration of Americana culture, as well as a packed line-up of outstanding names from the world of country music, Black Deer Festival boasts a tantalising menu of food and drink. Alongside the BBQ and whisky, there are options for diverse diets and adventurous eaters.
Returning to Kent's Eridge Park this June for only its third edition, Black Deer Festival is already a staple in the calendar of Americana fans. Embracing all elements of the midWest canon from BBQ feasts to bluesy late-night bars, the festival is a more diverse experience than a first glance may suggest.
After a covid-enforced two year hiatus, the broad line-up showcases newer artists like Bess Atwell and Black Orchids alongside heritage names like James and The Waterboys, encompassing an expanse of genre from garage and blues to bluegrass and gospel, all under the umbrella of country music.
But it's not just the music which caters to a broad spectrum of tastes and ages. On site you'll find plenty of activities for children and families, workshops (and whisky bars) for adults, and a range of delicious foods suitable for every diet.
Gospel Brunch, with Powerhouse Gospel Choir
One of the highlights of Black Deer has to be their Sunday morning gospel brunch, brought to life by the Powerhouse Gospel Choir. Their uplifting performance and infectious charisma will have you sailing into Sunday afternoon, no matter how many whiskys you had the night before. A team of experienced singers and musicians with a love for gospel music, they're led by the inimitable T-Jae Cole, one of the UK's most respected gospel choir directors.
Many of the singers came up through The London Community Gospel Choir, and have gone on to work alongside names such as Quincy Jones, Pharrell Williams and Tokio Myers.
Although T Jae is a busy man, running several community choirs throughout the Southeast of England, he took a minute to speak to us about the Powerhouse Gospel Choir's upcoming performance at Black Deer.
BEST FIT: What can people expect from the gospel brunch?
T JAE: Powerhouse Gospel choir will set your Sunday morning festival off in style, with traditional gospel classics and popular Motown Hits. Lots of crowd participation and moments to reflect and enjoy.
What makes this a unique experience from the other music at Black Deer?
We love to get our audience involved in the songs. You'll be clapping, dancing and singing like you never thought you could. Everyone feels like they are part of this fabulous choir family as they join in and allow their spirits to be lifted by the amazing voices.
What is it that you find special about Black Deer Festival?
We loved the diversity of people attending. Families, couples, groups of friends; everyone just felt comfortable and at ease. It has a real vibe about it that is like no other festival that we have performed in.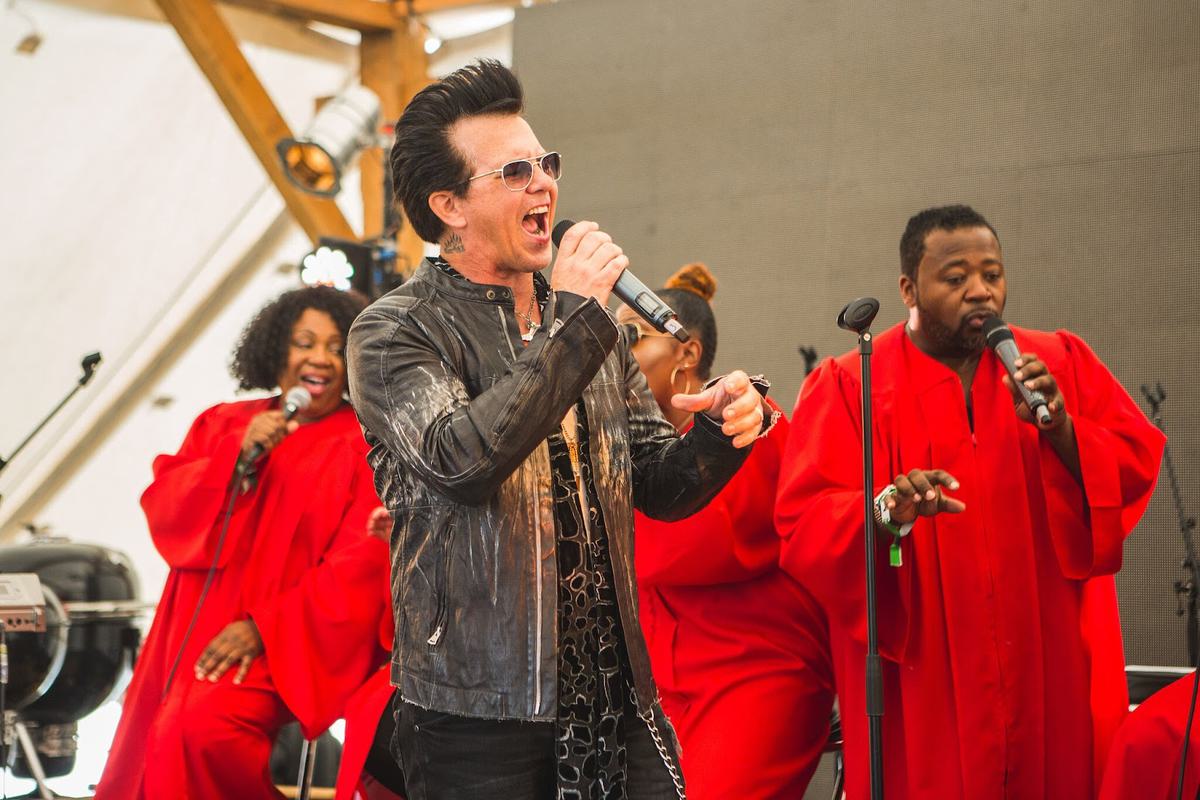 A giant smoker built in a 1951 Ford F6 COE, when fully loaded The Smoking Rat will cook around a tonne of pork butts in one go, taking eighteen hours. Originally built in California, The Smoking Rat's owners discovered the truck as a barn find in its original state in Washington in 2016. They brought it back to the UK that summer in a container before spending several months planning and building until she was ready for her first BBQ in November 2017. The menu at Black Deer consists of Pulled Pork and Beef Brisket, or a combo of both.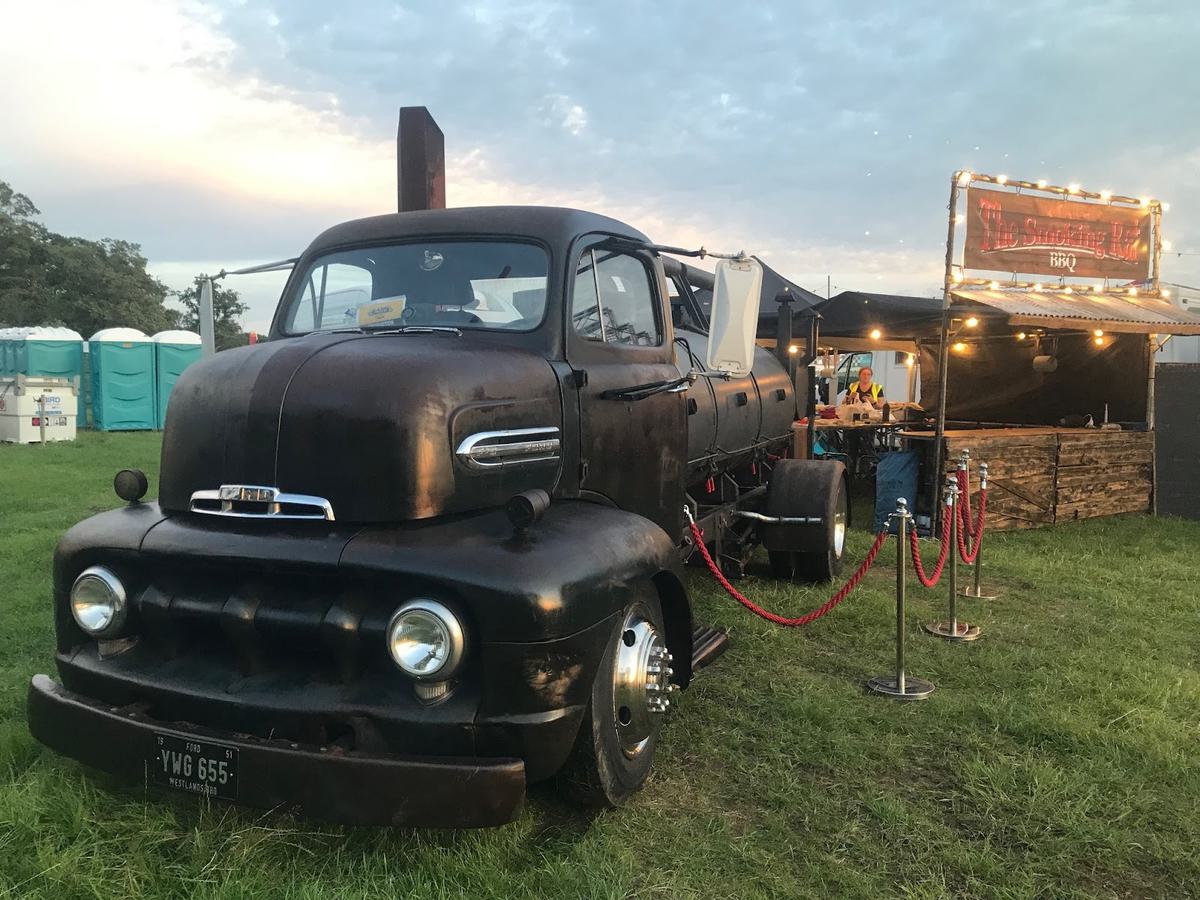 Rocket Dogs specialise in Authentic American Hot Dogs, using high-quality and carefully sourced Beechwood smoked frankfurters. Their Dogs are served naked, or with a wide range of authentic American-inspired toppings including sauerkraut, pickle spears, raw diced onion, plus American mustard and ketchup. The Dogs are served from a replica Airstream Trailer to add a bit of '60's class to your order.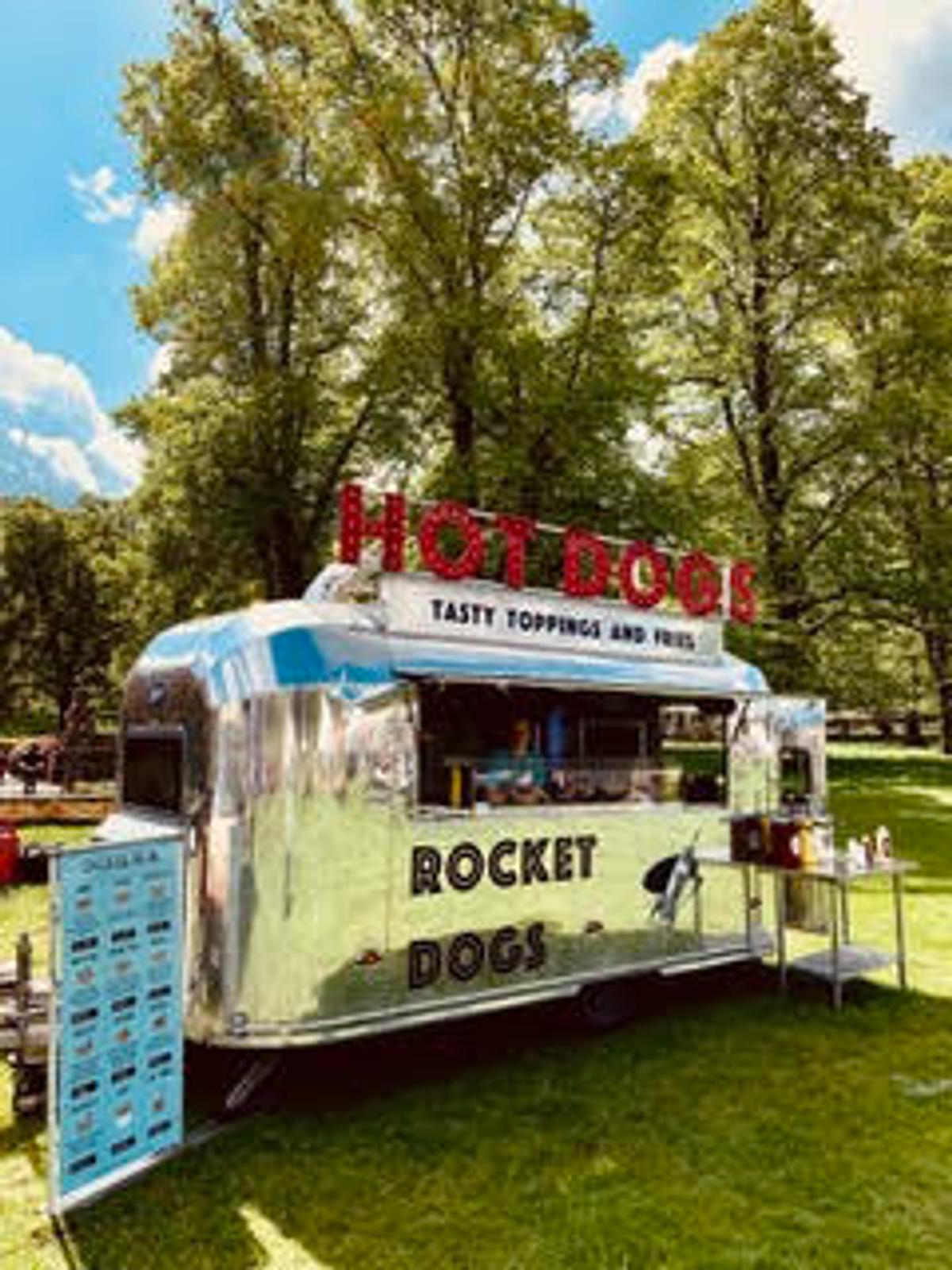 Pizza of Dreams is a family-run business that specialises in artisan wood-fired thin and crispy Pizza, cooked from a vintage converted horsebox. Providing both vegetarian and non-vegetarian pizzas cooked fresh to order, they bring a sense of fun and class wherever their pizza box pulls up.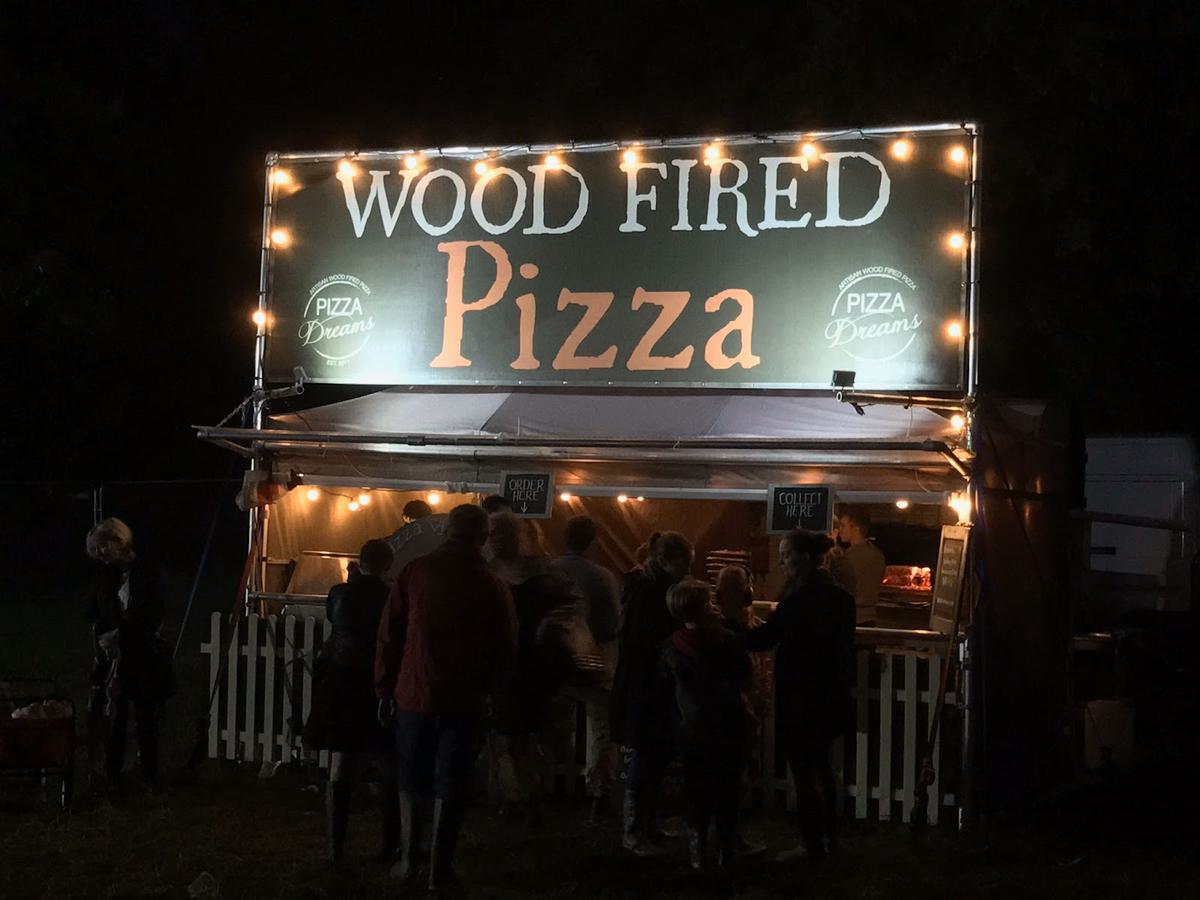 Based on the Welsh border, Shepherds began creating their delicious ice cream in 1987 using their own sheep's milk. Their core values are to source their ingredients locally, and to try and make their ice cream as honestly and healthily as possible. They use sheep's milk as it's around 50% richer than the milk from cows or goats, so they can make their ice cream without adding any other fats. Flavourings are made from scratch in their farm kitchen, and they even grow some of their own fruit. The lower fat content of their ice cream allows the natural flavours to shine. They have also recently added recipes using plant-based milks to their menu, along with sorbets made from their own spring water.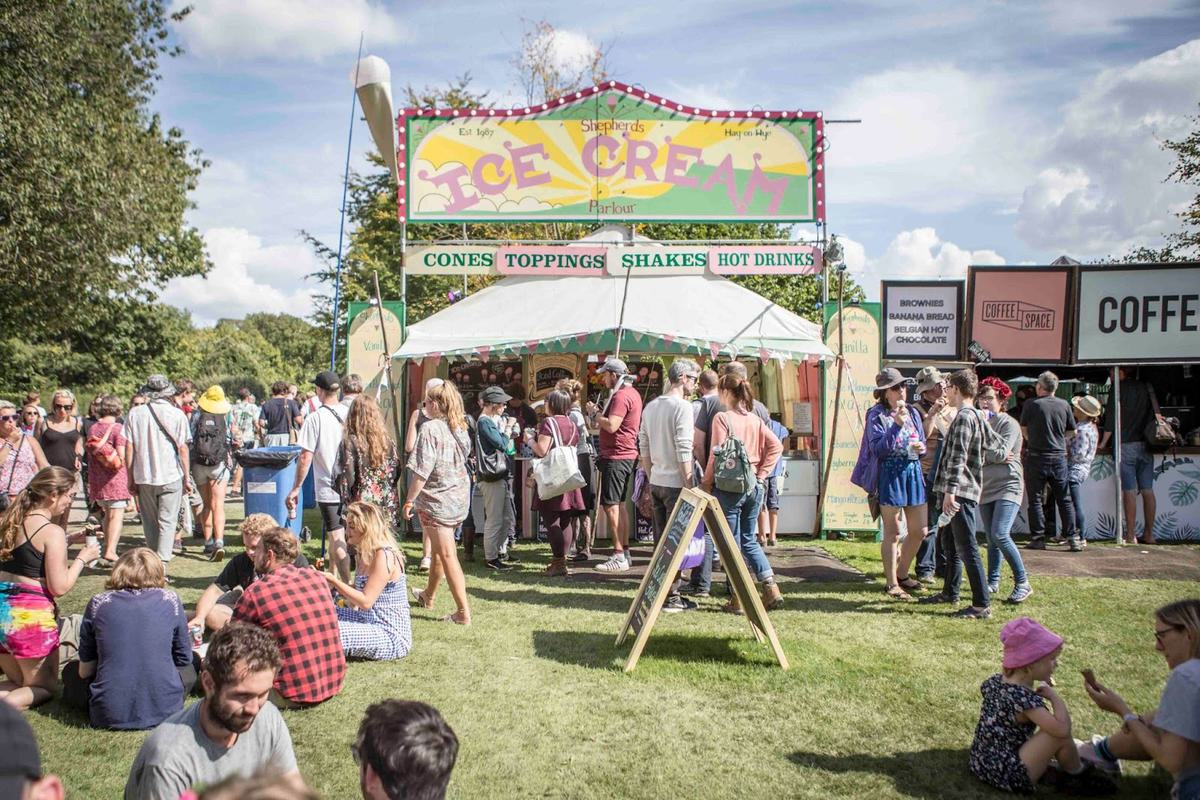 London-based Feed The Village prides itself on being sustainable, environmentally conscious and pursuing a community purpose. Established in 2017, they're an independent street food trader, who cater for vegetarian, vegan and gluten-intolerant diets. Their current menu boasts plant-based burgers packed with plant protein and irresistible juiciness and loaded fries which are too good to share.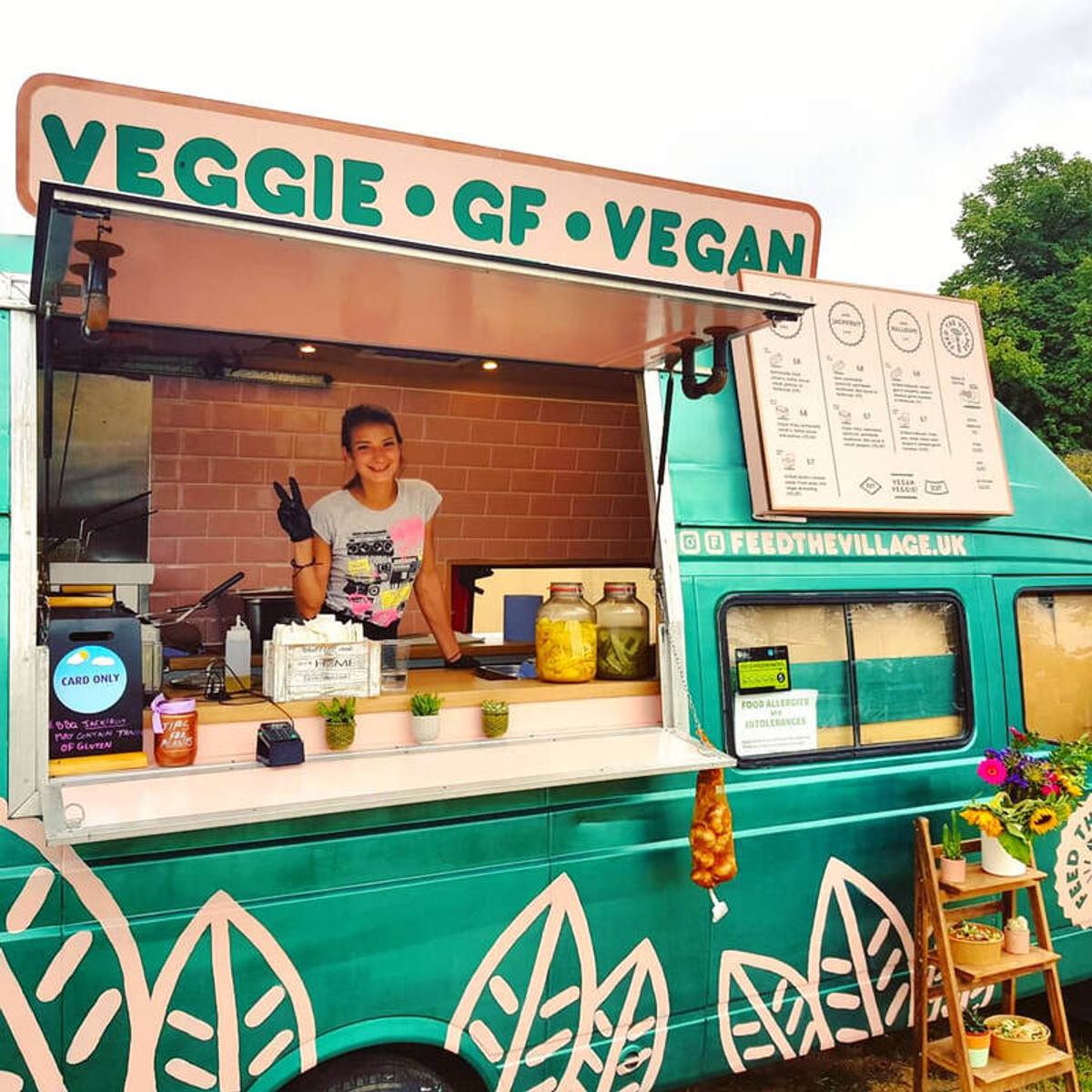 Created in 2010 by ex-chef Jo Jeffery, Naked & Ready Foods wanted to pair the best quality local and natural ingredients with the most exciting flavour combinations, selling directly to the public at festivals and farmers markets alike. They offer a wide range of gourmet scotch eggs, sausage rolls, free-range pork pies, tarts and pâtés. They're also very excited to be part of Black Deer as the festival is just round the corner from their kitchen!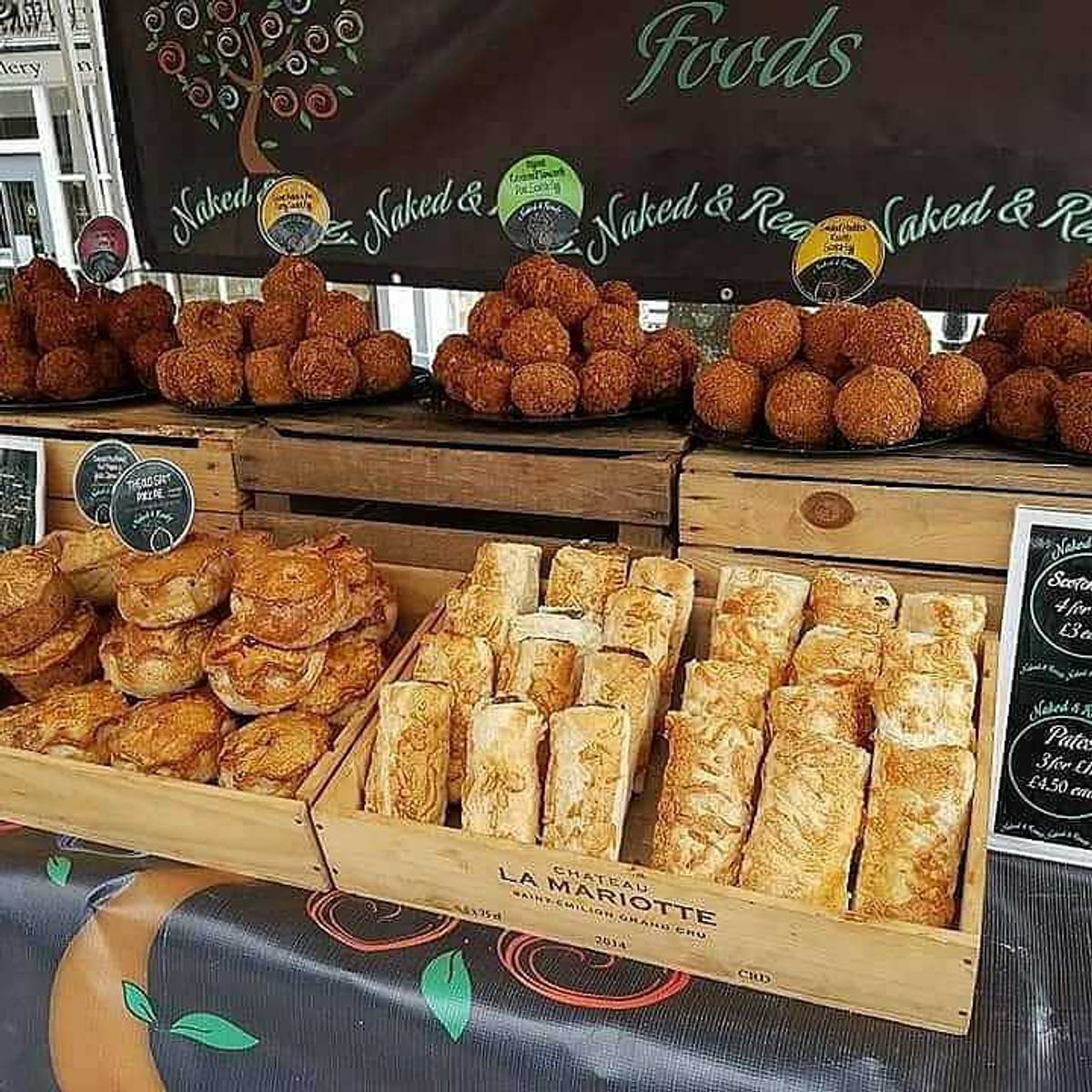 Inspired by traditional and contemporary Mexican recipes, The Two Fridas create an experience that is unique and playful. Focusing on the sustainable and ethical, they want people to learn and experience regional dishes from Mexico. Founded by Jess Keats, she was inspired by her time travelling in Mexico and fascinated with how street food was such an integral part of everyday life, and how incredibly fast, fresh and delicious it was. Jess also noticed how difficult it was to eat as a vegan in Mexico, and that most street food vendors' offerings were heavily reliant on animal produce. Returning to Brighton, she bought a vintage caravan, gutted and renovated it, and tested recipes for two years whilst juggling various jobs. Named after the famous Frida Kahlo painting, The Two Fridas creates delicious sustainable and ethical vegan food.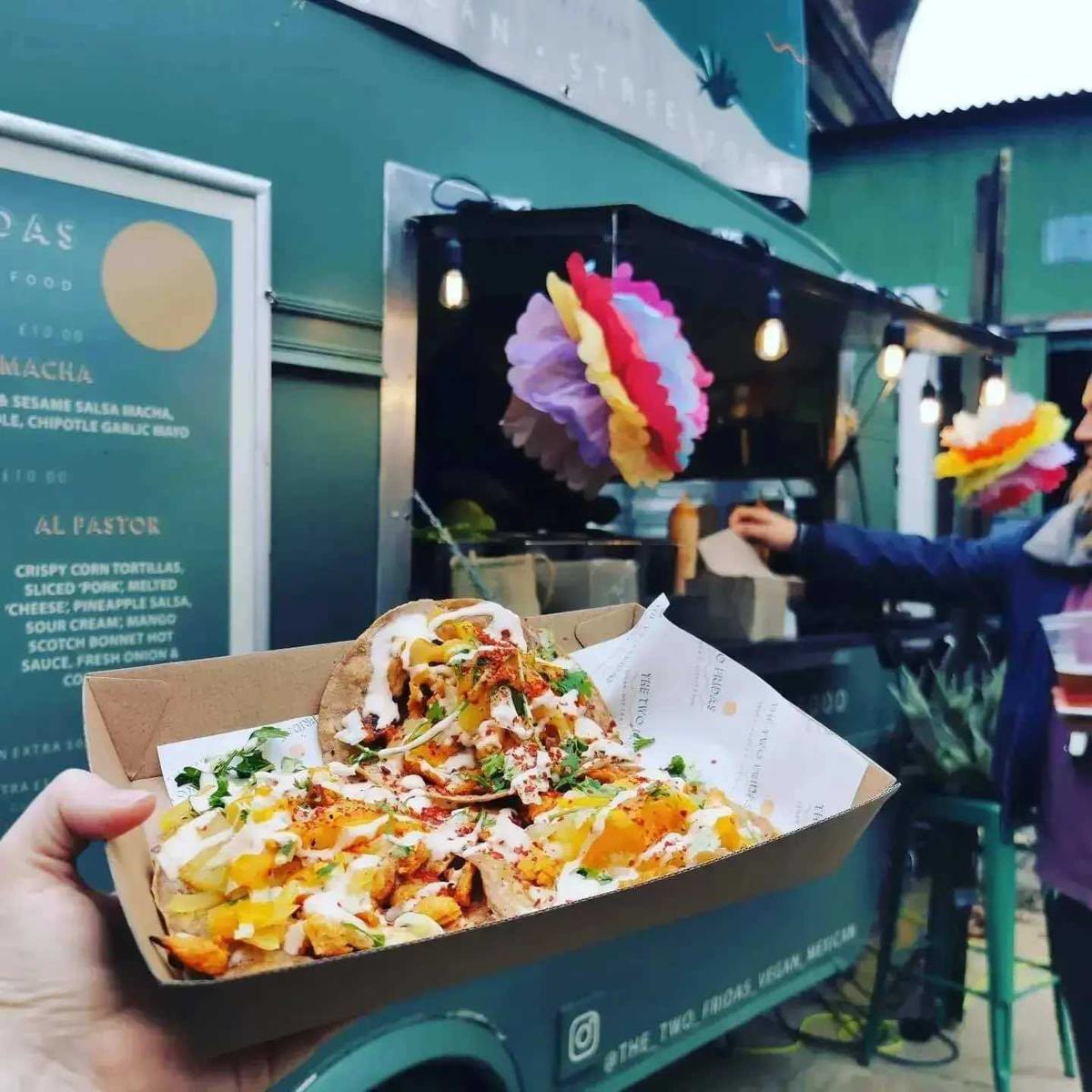 Meat Street BBQ specialise in the finest authentic American BBQ, cooking their meat for up to eighteen-hours at low temperatures over different flavoured woods to create the juiciest, most tender and flavoursome meat you've ever tasted. Their menu includes BBQ Ribs, Pulled Lamb, Pulled Beef Chilli and Smoked Brisket.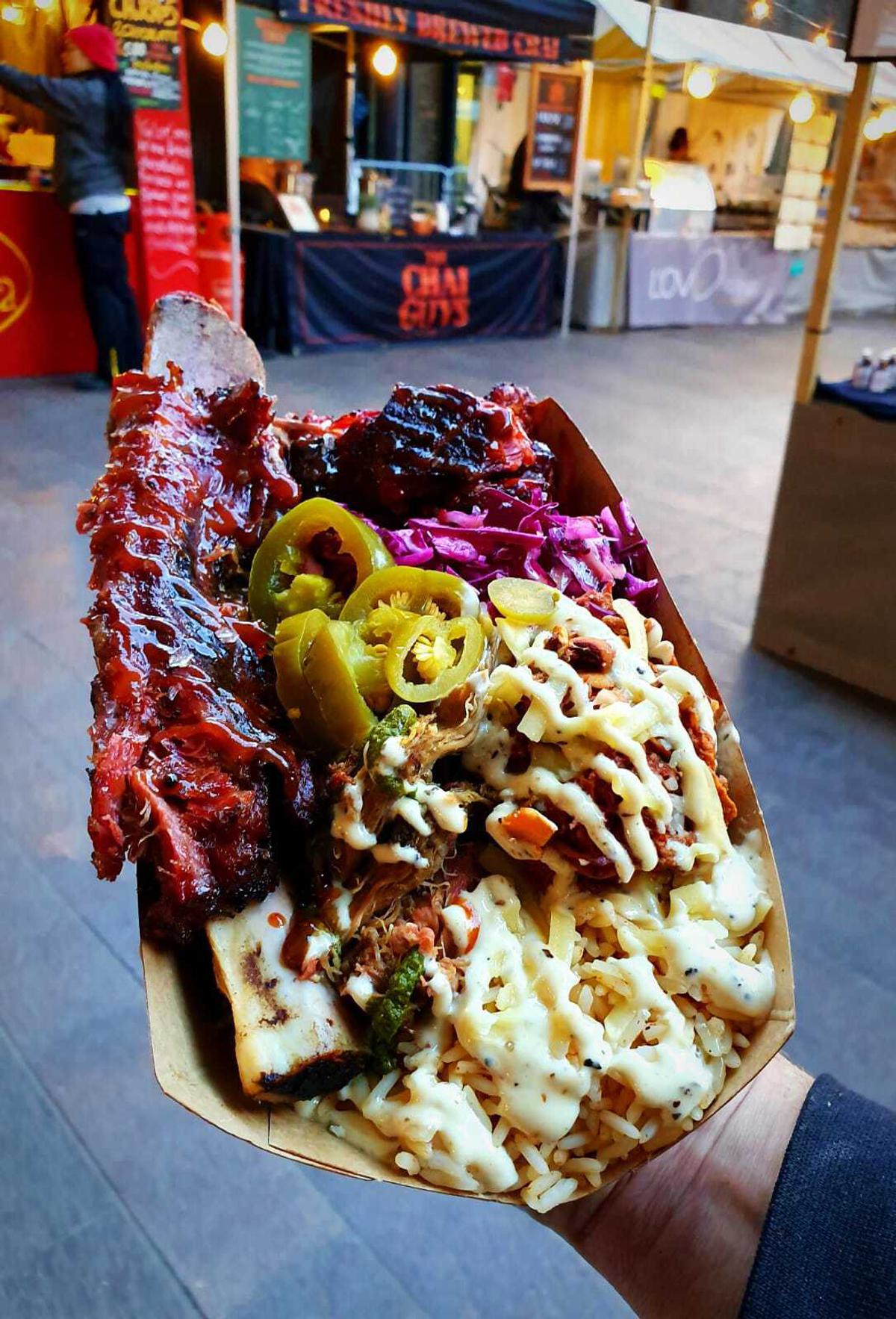 While we may know the Netherlands for its windmills, clogs, and cheese, The Poffertjes Kitchen ask that we also acknowledge another of its treasures, the deliciously fluffy poffertjes (pronounced: pof-fur-jus) or Dutch mini-pancakes. With over ten years experience in the fields, the poffertjes are freshly prepared and served hot off the griddle with a variety of sweet toppings and fruits.
Black Deer Festival runs from 17-19 June 2022. Find out more at blackdeerfestival.com.