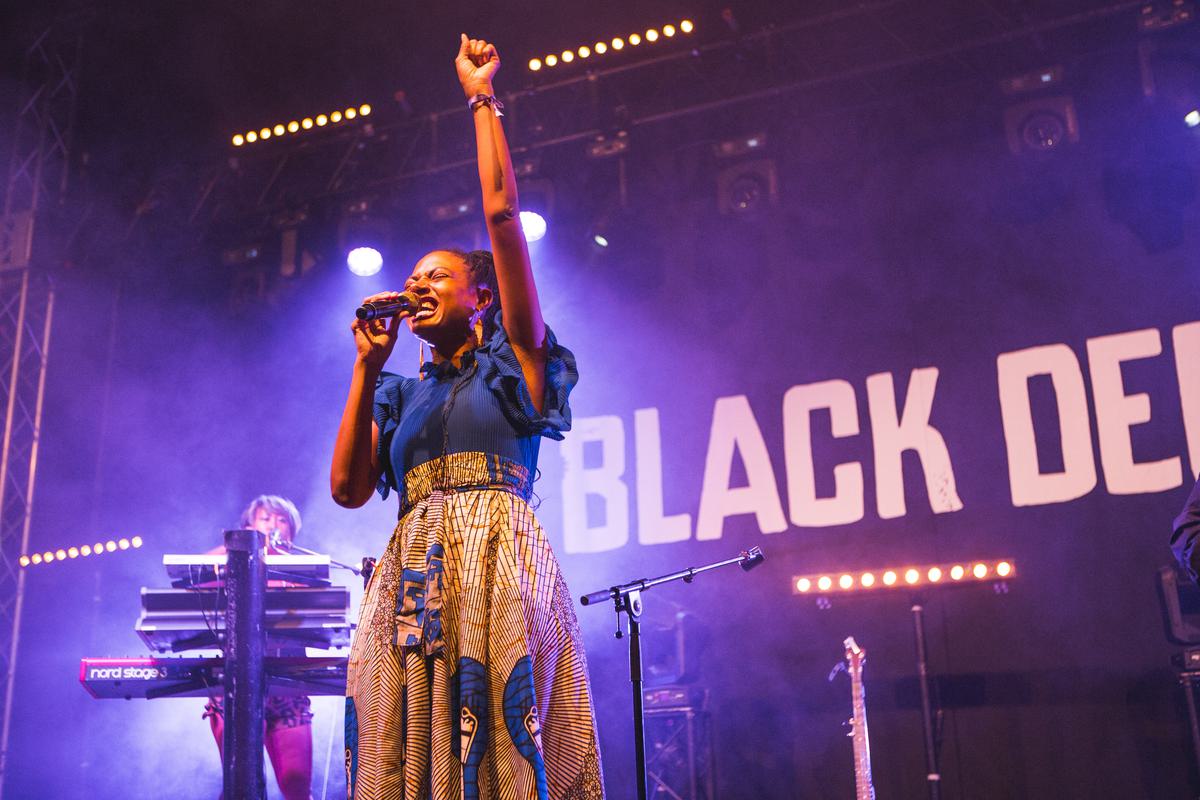 Southern comfort and British spirit unite at Black Deer Festival
21 June 2023, 15:00
Promising a celebration of all things found under the umbrella of Americana, this year's Black Deer Festival stretched the boundaries of credible and kitsch charmingly wide. Based in Kent's Eridge Park and now in its fourth year, it felt like the festival had found its boot-scootin' stride.
The site itself is based in one small corner of a vast and gorgeous deer park that's very much not the prairies, the midWest sprawl or downtown Nashville. It's the garden of England in all its lush, green glory. Looking out over crowds watching artists from the likes of The Pretenders to Steve Earle, rather than a wash of cowboy hats you're greeted with a sea of straw fedoras. On-site, alongside the stalls offering cuts of freshly smoked BBQ, there's also a Caffè Nero. Black Deer's definition of the Americana canon may be thin, but that makes space for more fun.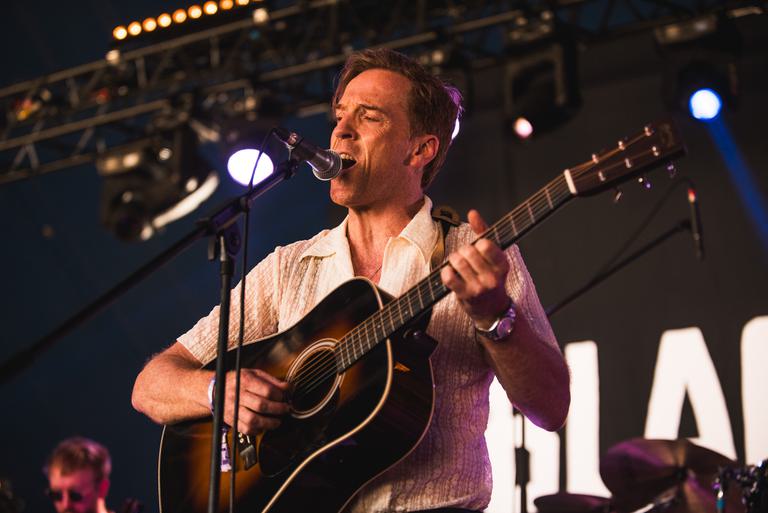 No act represented that dichotomy more than actor-cum-musician Damian Lewis. Playing on Friday afternoon at The Ridge, the festival's tent-covered second stage, he looked a little nervous in front of the packed-out audience. Channelling his formative love of Elvis into a raucous set of rockabilly jams, he segued from bolstering country-rock to London accented banter with a seamless charm. "Didn't know we were gonna be inside. I've got factor-fifty on and now it's all in my eyes," he joked.
The first day of the weekend was a scorcher, and as the sun set behind the main stage, Far From Saints drew one of the bigger crowds of the evening. A fresh collaboration between Stereophonics frontman Kelly Jones and his musical partner Patty Lynn, their songs may have been new but their showmanship was practised and sharp. Celebrating the release of their debut self-titled album which had dropped that day, they covered Stevie Nicks and Tom Petty's "Stop Draggin' My Heart Around", the song which founded their partnership, with an arresting on-stage chemistry.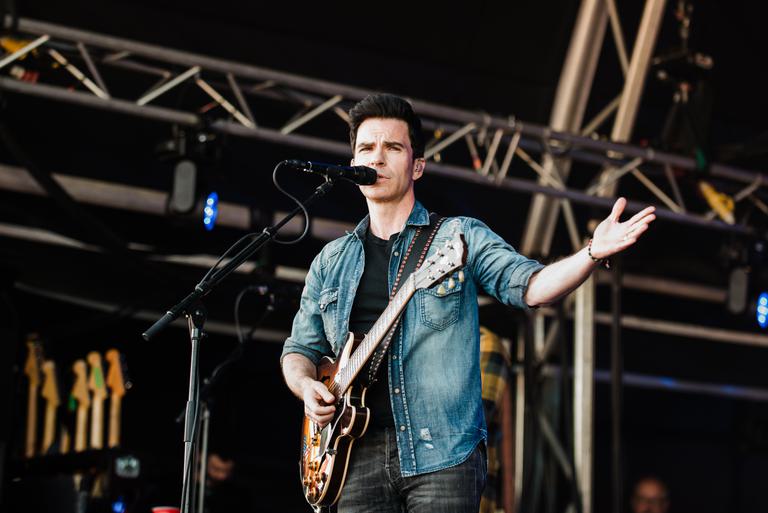 The evening's line-up skewed to the folkier, indie-rock side of Americana. Pennsylvania singer-songwriter Kurt Vile performed his lilting dream-haze rock n roll on the main stage, dedicating newer track "Mount Airy Hill" to his family in the audience, and classic cut "Wakin on a Pretty Day" to the view from his tour bus that morning.
One of the weekend's highlights came from Bonny Light Horseman. The trio, consisting of Eric D. Johnson, Josh Kaufman and Anaïs Mitchell, have the right to claim something of supergroup notoriety, but on stage their presence was humble and warm. Delighted to be playing between This is the Kit and Midlake and grouped together around the stage's centre, they gave The Ridge's expanse a feeling of intimacy. "We're gonna ride the ferris wheel, and I'm definitely going to go on that slide thing," laughed Johnson and Kaufman pointing to the festival amusements. Bringing out Jesse Chandler of Midlake to add flute to their self-titled swansong, their set embodied the folk spirit of communal collaboration.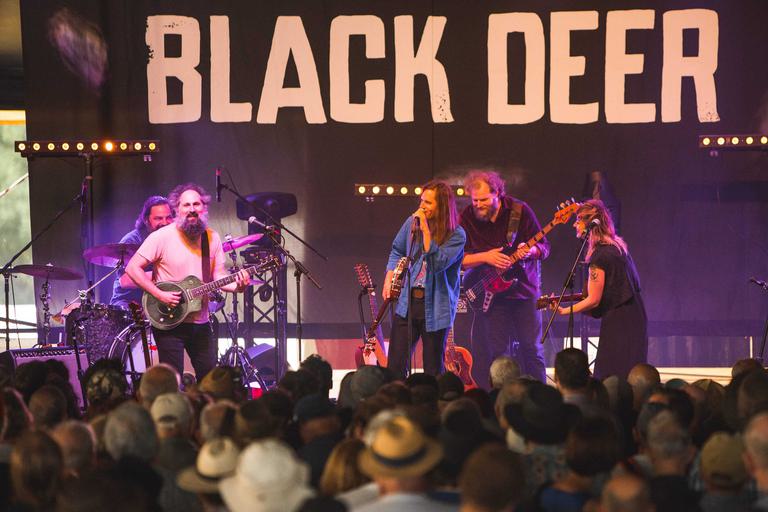 Closing out the The Ridge, Midlake lost a chunk of the crowd to Friday headliner Nathaniel Rateliff & the Night Sweats. It was a fate which befell other acts over the weekend, unable to compete with the draw of the main stage's headliners. Midlake, now fronted by Eric Pulido, played with heart and intention. Pulido explained that playing the festival was the main reason for their trip to the UK and Europe, as they crashed through a packed-out set of melodic rock, fan favourites and astute musicianship. "I have great banter but I'd rather play the music," he joked towards the end of their set as they closed on "Head Home" and a delightfully gratuitous guitar solo.
Saturday brought more hot weather and an influx of day ticket holders that packed out spots in front of the main stage from opening onwards. The day's line-up on The Ridge was entirely fronted by black women; Simeon Hammond Dallas, Angeline Morrison, Kyshona, and Amythyst Kiah. Opening the day, said artists came together alongside white Canadian performer Tami Neilson, to host a songwriting session. Across the hour-long showcase and conversation they discussed gender disparity in country music and the wider industry, the micro-aggressions of everyday sexism, and paid homage to the places they call home.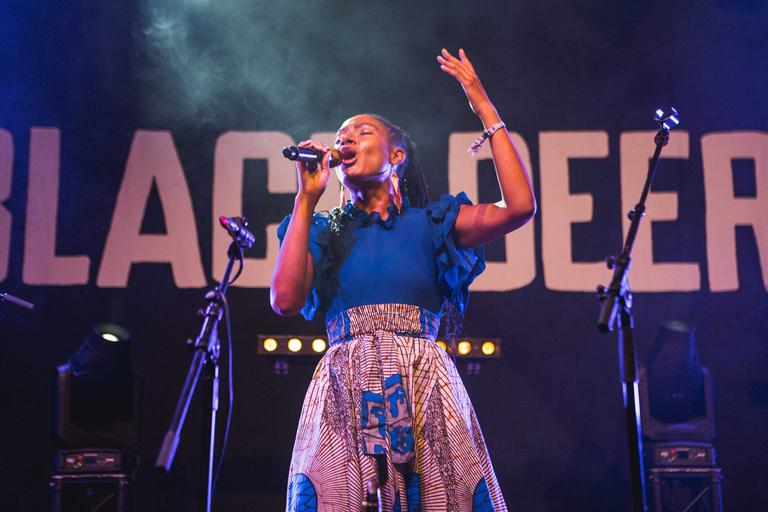 The Ridge headliner Allison Russell was absent at the songwriting session due to travel issues, but her set later that night tackled issues of racism, sexism, economic divide, homophobia and anti-LGBTQ+ law, albeit in an incredibly warm and hopeful manner. Her performance was equally arresting with breathtaking musicianship and tracks from forthcoming record The Returner settling in like timeless classics.
Activism at festivals can sometimes feel a little like the echo-chamber in bloom, but looking around the predominantly white, male audience and a few folded arms, was a reminder that no matter how innocuous an act might seem, it can still be impactful. This year's edition of Black Deer was 65% female led, and that representation, especially when intersectional, is both powerful and progressive.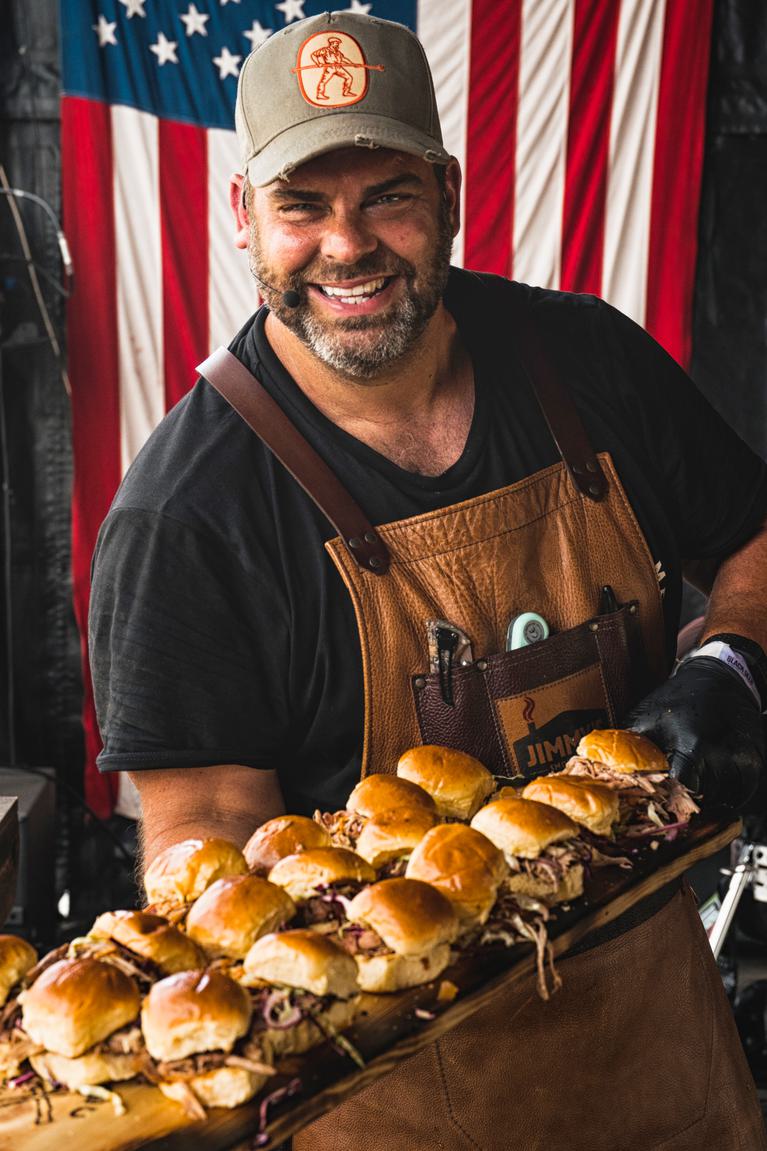 As the weekend got into full swing, so did the Live Fire stage which alongside hosting a series of curated workshops, ran daily hot dog and chilli eating competitions. The former displayed the festival's UK vs US culture mix, with all the bravado of the contest but all the tongue-in-cheek innuendo you wouldn't expect to hear down the bible belt.
Bonnie Raitt brought together a rapturous audience for a set that exuded confidence and strength. A consummate professional, on stage she had her performance and crowd in hand, albeit with a little spice. "In between mass shootings we're having some elections," she quipped between songs while talking about the US. She ended her set with a trio of covers; Talking Heads' "Burning Down the House", INXS' "Need You Tonight" and John Prine's "Angel From Montgomery". Speaking about Prine, she said, "To lose him to covid was the greatest tragedy I ever had."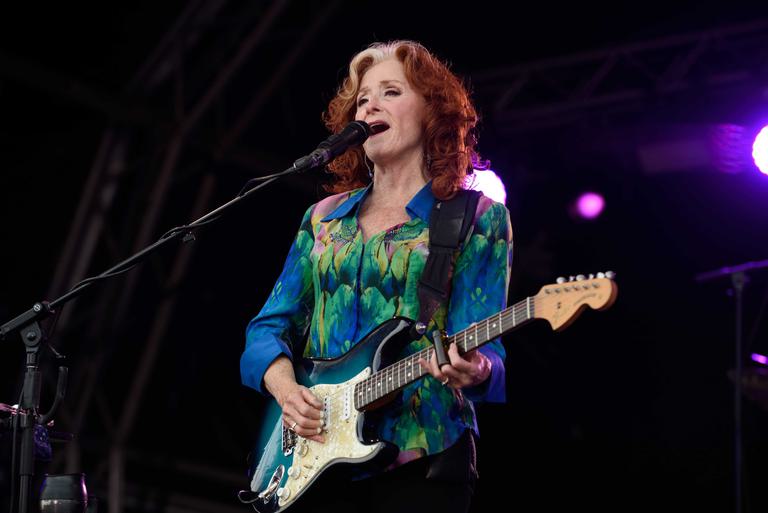 The final day of Black Deer brought with it a real taste of UK summer in the form of unrelenting rain. But again, the British spirit flourished and straw hats were replaced by brollies and waterproofs. Playing on the main stage, Amanda Shires took the change in weather as a signal to mix up her setlist adding John Prine cover, "Saddle in the Rain." Speaking about her forthcoming record Loving You, a collaboration with and celebration of Bobbie Nelson, Shires said, "She's the first side man I saw and I thought, 'Oh my god, I want to do that,'" before launching into "Always On My Mind." It was a heartfelt and rousing set that displayed both Shires' tenacity and accomplishment.
Later in the afternoon, Lukas Nelson & Promise of the Real carried the main stage audience through the worst of the weather with an upbeat show of stomping rockabilly and folk-kissed country-rock. Undeterred by the downpour, their set brought a Golden State sound to the damp grass of Kent, further proving the legacy and draw of the Nelson name.
At Black Deer Festival you don't need to be an expert in country music, you don't need to own a pair of cowboy boots or be able to say "yeehaw" with a straight face. It's a weekend that brings together the positive aspects of our collective cultures, from good food to joyful music to inclusive sentiment. Because if there's one thing that unites both ways of life, it's our ability to have a good time.