Borja Flames
At times more percussive than melodic, the Parisian Spaniard plucks time signatures off the beaten path and fuses them with Spanish incantations to deliver an unsettling (but fantastic) tableau.
Prescott
For their first show outside the UK, the niche supergroup (Scritti Politti, This is Not This Heat, Pere Ubu) delivered a performance full of humour, with noises halfway between the Inspector Gadget theme tune and the Castlevania soundtrack.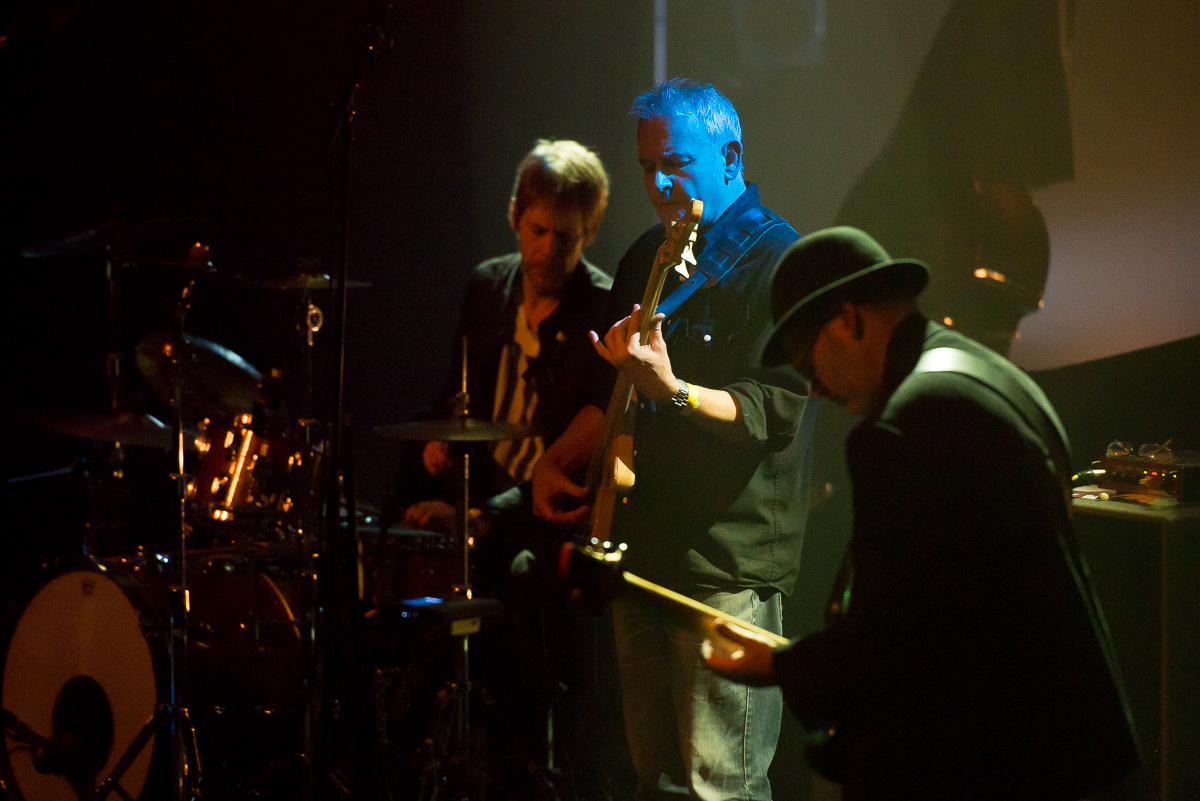 Arnold Dreyblatt
Less known than his minimalist contemporaries Philip Glass and Steve Reich, the New York composer is rarely played, especially in France. Using a modified bass to inject a heady rhythm and joined by a drummer and guitarist, Arnold Dreyblatt makes a percussive minimalism worthy of all the attention.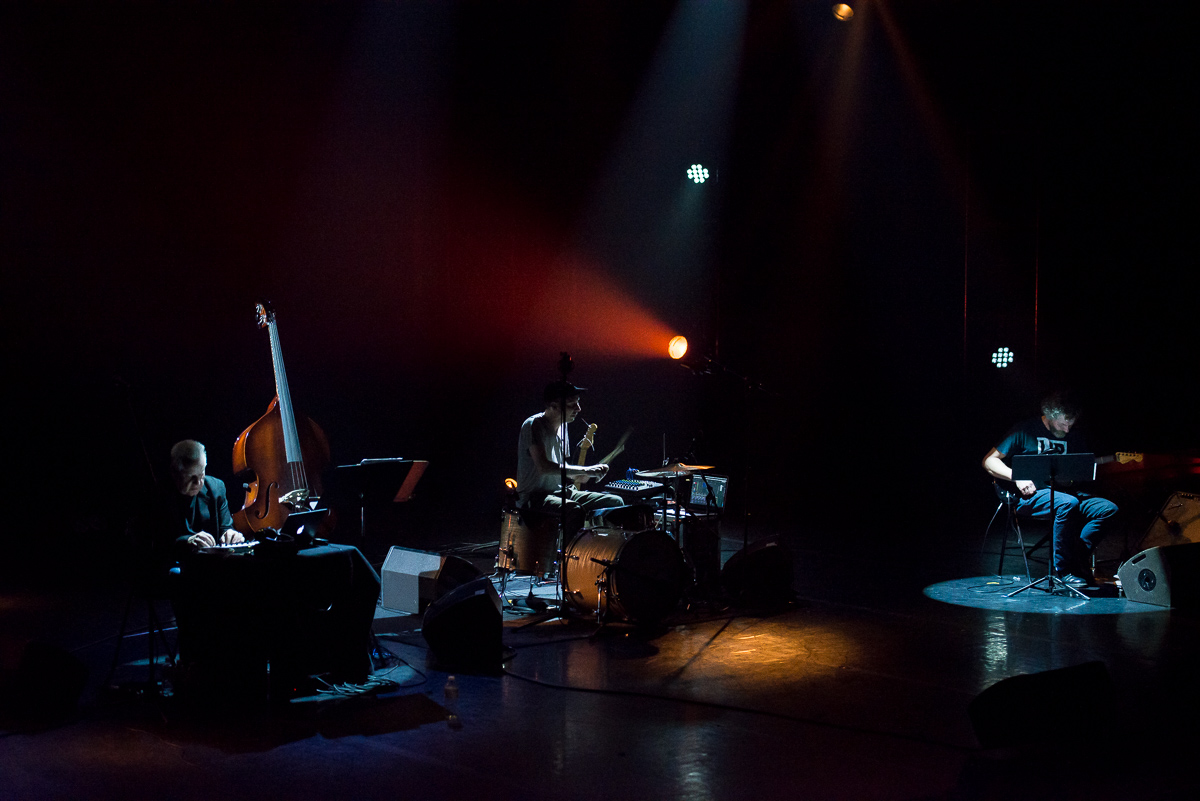 Accident du travail
The French ambient duo use the Ondes Martenot to produce alternatively epic and soothing soundscapes, which could soundtrack sci-fi epics or a meditative retreats.
Colleen
Colleen takes her time. To change her patching setup between songs, and to create strange and organic electronic shapes. She gives life to her last album, which was made during a difficult personal time, and as a way of getting out of her lull following the Paris attacks.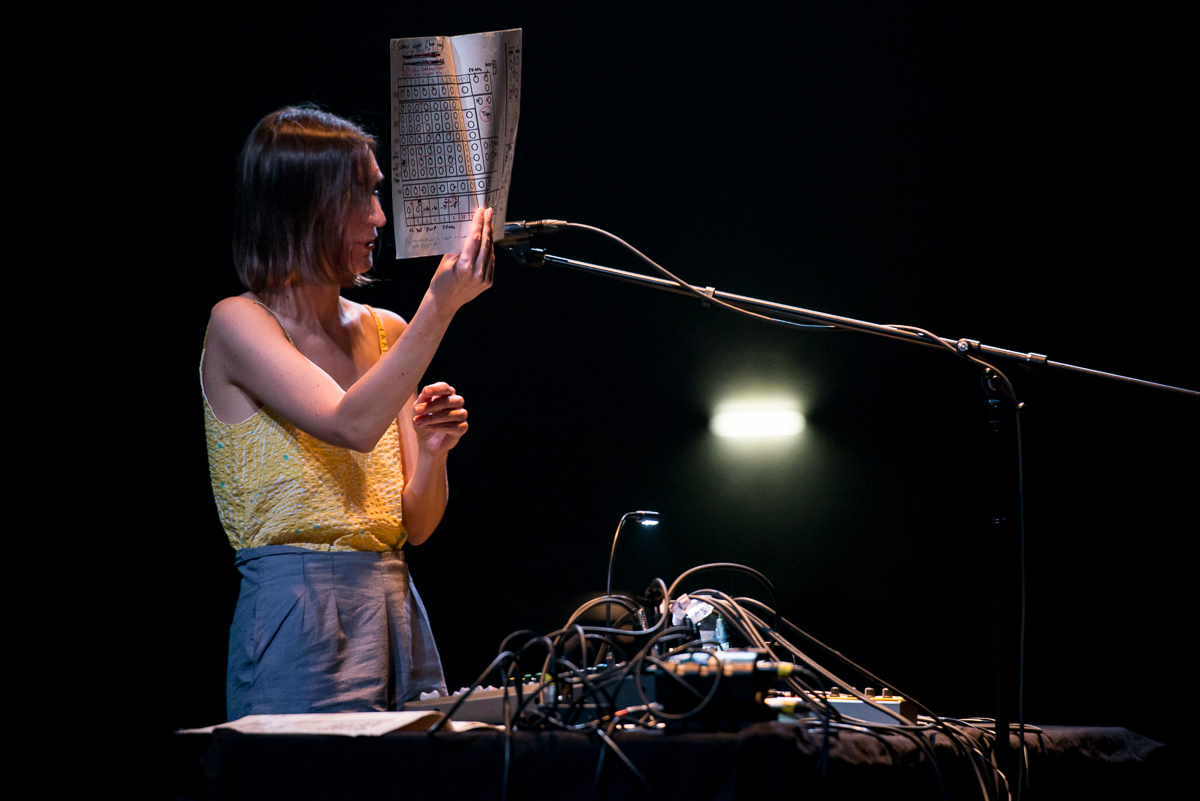 La Monte Young Tribute
Called by Brian Eno "the daddy of us all", La Monte Young is considered the father of drone music, and an inspiration to John Cale and more. Covered by MGMT producer Peter Kember, French composer Etienne Jaumet, and classical India singer Céline Wadier, it's a gapless affair which ebbs and flows for an hour, letting you appreciate the small nuances and meditative visuals.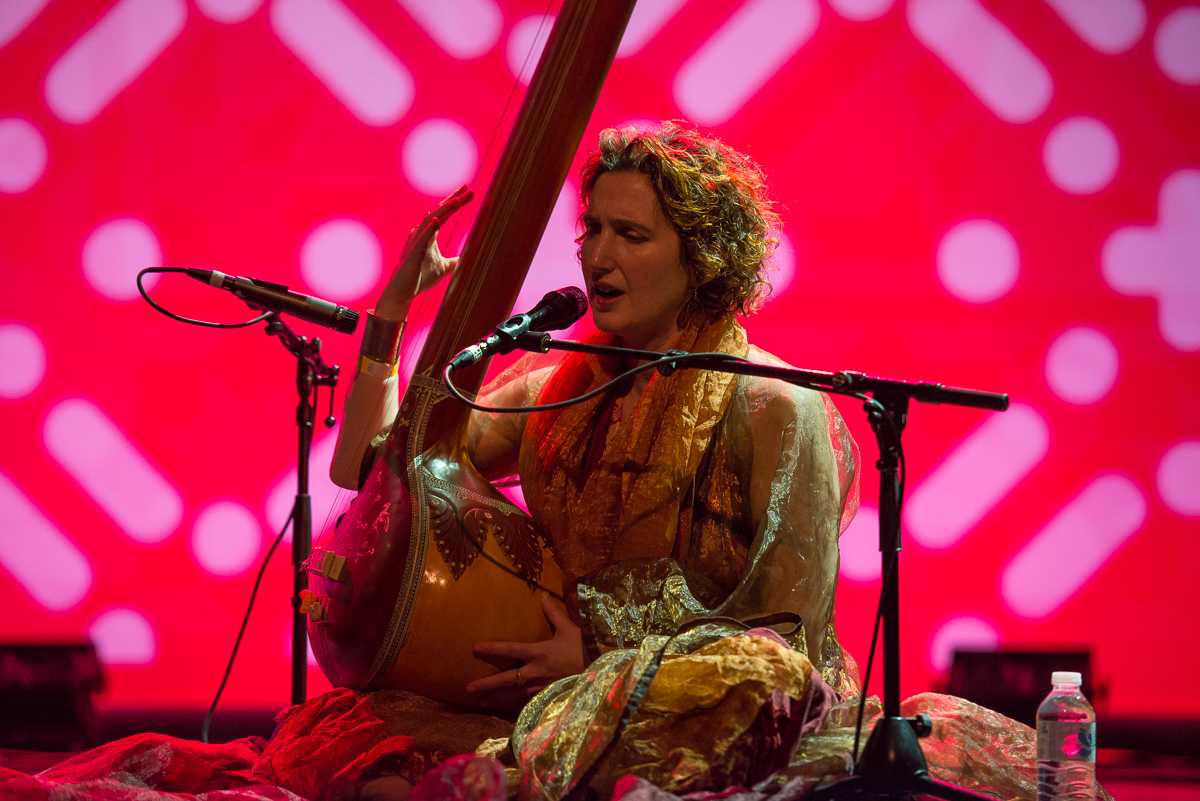 Paalma
The Frenchmen distil a local version of Tame Impala, in English or in French, sometimes both within the same song. It's fresh, woozy, and a welcome pop interlude.
Groupshow
Crafting intricate and improvised layers, the Berlin trio let you in on the recipe with a live projection of their various dealings.
James Holden & The Animal Spirits
The big headliners of the festival, James Holden and The Animal Spirits go through their epic recent album, mixing in some deftly reinvented oldies ("Blackpool Late Eighties" is a particular highlight). With a live brass section, a drummer, and a percussionist puppeteer, it feels alive and kicking.