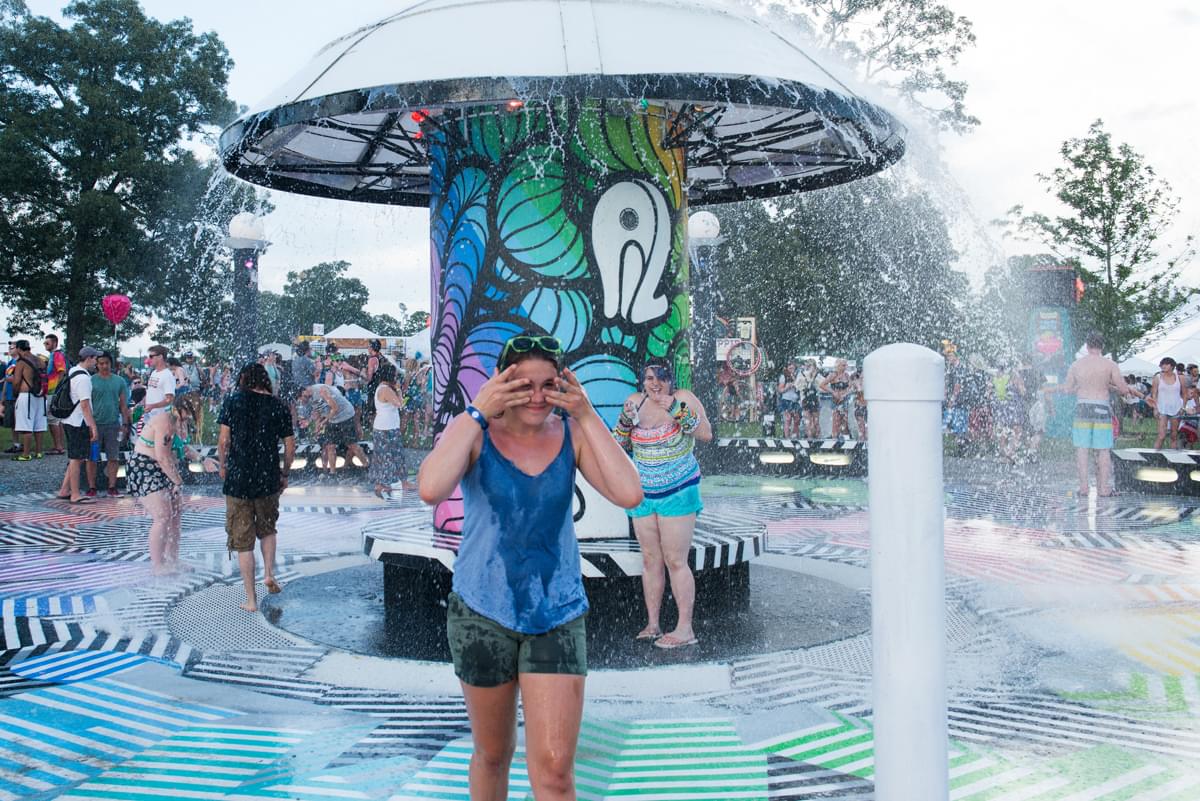 Five rising acts you need to see at Bonnaroo 2016
09 June 2016, 10:02
One of the best aspects of any music festival, especially the Bonnaroo Music and Arts Festival, is discovering acts on the rise.
As always, Bonnaroo 2016 includes a hefty amount of established legends and contemporaries with plenty of just-about-to-break acts set to play the smaller spotlight stages. Should the crowds for top of the bill bands like LCD Soundsystem or Father John Misty prove to be too unintimate for you, Bonnaroo provides a bevy of options aside from the Silent Disco, Water Slides, Broo'ers Festival or their north star Ferris Wheel.
With eyes set on the bottom of the poster and up from there, Best Fit gives you its top five under the radar picks you need to add to your Bonnaroo 2016 schedule. Be sure to check back after the festival for a full wrap up with photos.
Sunflower Bean
The rise of the NYC-based dark-psych trio Sunflower Bean has been a great story to chart since they were dubbed the "hardest working" band of 2014 in their home city. Since then, Jacob Faber (drums), Julia Cumming (vox/bass) and Nick Kivlen (vox/guitar) have scaled it back locally in favor of steady touring and bigger gigs with Bonnaroo 2016 marking one of their highest profile bookings yet stateside.
Sunflower Bean's debut LP, Human Ceremony, blends live battle tested rippers like "Wall Watcher" with dreamier, Cumming-led tracks in "Easier Said" showcasing the young band's ever evolving aesthetic. Be sure to catch them when they hit the Who Stage on June 12th at 5:30 pm.
Hinds
At first blush, you may mistake the garage-pop quartet Hinds as another rambunctious group burning a fuse at both ends. But as their first full length, Leave Me Alone, proved earlier this year, this band brings a The Replacements level of emotional depth to their craft.
That said, a Hinds set, as presently constituted, works like a rocking house show writ large with a lingering sense of a potential lovelorn connection in the air. Be there on June 9th at the Communion Stage at 7:45 pm.
Mothers
While label mates Twin Peaks are certainly a must see at this year's Bonnaroo, the Grand Jury signees Mothers will bring a different sort of intensity to the Who Stage on June 10th at 2:30 pm. The group, led by Athens, Georgia-based visual artist Kristine Leschper, dropped, you guessed it, their debut album, When You Walk A Long Distance You Are Tired, back in March and have continued to refine their excellent live set since a run of opening gigs with of Montreal last summer.
With a full arsenal of emotional peaks and valleys to work through at their disposal, Mothers' mid-afternoon set on Bonnaroo's busiest day should reverberate like a struck tuning fork upon further reflection on Friday's events.
Public Access T.V.
Simply put, the NYC-based Public Access T.V. funnels everything you enjoy from the rock music of their home city through their own unique prism. Gritty, street smart and just plain fun, the four-piece has gigged with the likes of Weezer, Gang of Four, The Strokes, Wavves and fellow Bonnaroo 2016 act FIDLAR.
Did you ever know a garage band when you were growing up that were all best friends and brought an undeniable energy? Public Access T.V. is that and ready for you to join their not-so-local following. Catch them right after Mothers on the Who Stage at 4:00 pm.
Whitney
So, yes, I am recommending you catch Mothers, Public Access T.V. and the Chicago-based Whitney in order. The duo of Julien Ehrlich (ex-Unknown Mortal Orchestra) and Max Kakacek (ex-Smith Westerns) extends out significantly in the live arena as they'll hit the Who Stage at 5:30 pm.
Whitney's debut album, Light Upon the Lake, is a warm, nostalgic opus that charts sweeping real life changes in a relatively short span of time. In other words, the band's music is tailor made for a late afternoon summer music festival set.
Get the Best Fit take on the week in music direct to your inbox every Friday