Not even the rubbish weather or last minute Neil Young cancellation could ruin this year's spectacular Way Out West in Gothenburg, Sweden's moist-but-most-haunting corner. With a combination of great music, great crowds and great food, this three-day extravaganza once again proved itself to be a contender for Scandinavia's best festival. Here we bring you a festival diary with some of the highlights of the event.
Thursday
With Spanglish quintet, Crystal Fighters, playing cuts from their recent long-player, Cave Rave, the first day of Way Out West got off to a flying start. Gothenburg native, Jose Gonzales, and his Junip cohorts then followed this up with a live take on their second album on the intimate Linne stage. But it was the soulful set by Alabama Shakes which really gave the afternoon a kick. Brittany Howard's voice was hard to ignore and the crowd loved every moment.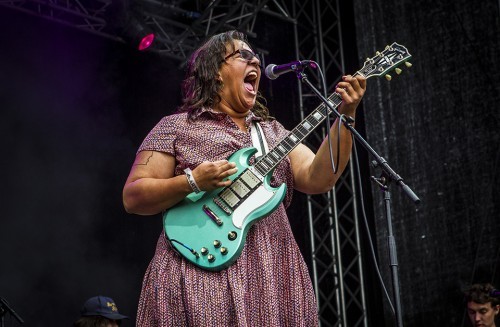 We did have to leave this gig halfway through, however, as Omar Souleyman was scheduled to part-overlap with the Shakes. Having previously had issues with the Swedish immigration authorities (who'd previously refused to grant the sassy Syrian entry to the country), Souleyman fans were relieved that immigration officials had finally come to their senses. His show on the Linne stage was a fun-packed belly dance of beats and handclaps – a middle-eastern party of infectious dancing. Seemingly without doing too much on stage, Souleyman managed to command the audience with his voice and aplomb.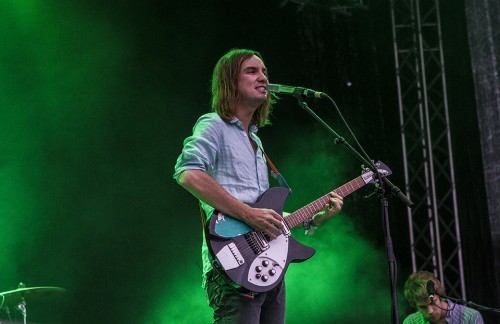 Tame Impala's psychedelic set and Beach House's first day closer go some way towards making up for Neil Young's aforementioned cancellation (due to a band-member's accident), although for some audience members this remained a huge disappointment. With the main event over for the night, it was time to hit the festival's exciting 'other half', Stay Out West, where different venues across Gothenburg played host to a variety of additional performances. We chose Gothenburg Film Studios, where Deptford Goth wowed us with a stunning set consisting of new arrangements of his record, Life After Defo. We say new arrangements and what we mean is re-recorded backing tracks that put a new spin on the studio versions, over which Daniel Woolhouse's dulcets shone beautifully.
Friday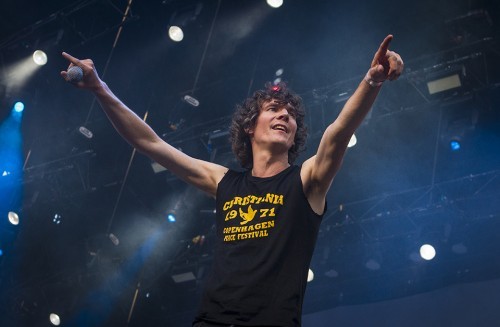 Friday, the only sunny interlude of the festival, started off with jj doing the breakfast shift at 10.30am, delivering a DJ set at Weekday, one of the Stay Out West venues. Rodriguez took to the main Way Out West stage in the afternoon, encouraging everyone to go for hugs, not drugs. Rodriguez has a huge following in Sweden and you'd be hard pushed to find anyone who has not watched the Searching For Sugarman documentary about him here.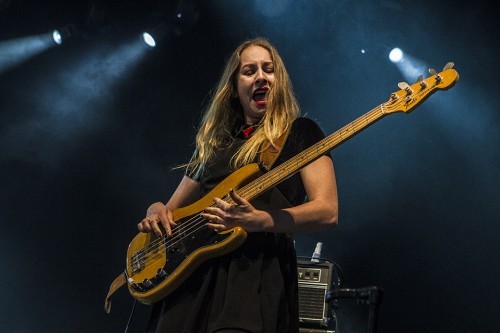 With advance apologies for what many Best Fit readers will, no doubt, consider a heresy, Haim's performance was one of the least impressive bits of the festival with what, sound-wise – was a disappointing show. By way of advance disclosure, this writer must confess not to be a massive fan of the threesome, but I was looking forward to finding out what the fuss was all about. Despite an energetic and audience-engaging effort, the sisters' voices were completely drowned by the instruments and, with the exception of new single, 'The Wire', their songs were not memorable enough.
With an annoying schedule clash between Bat For Lashes and Grimes, we thought we'd catch a couple of Natasha Khan's songs and then head over to see Claire Boucher but the former was so good that we ended up staying put and seeing her gig through. With cuts from all three of her albums, Khan thrilled the audience and closed with a triumphant rendition of 'Daniel'.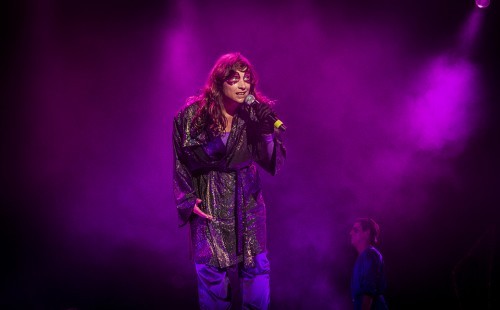 The main stage then belonged to Gothenburg hero, Håkan Hellstrom, whom the Swedes revere unreservedly. His set of stadium pop was possibly the biggest crowd-drawer of the three-day event. We then caught a bit of Miguel, who did his best impressions of Prince and Michael Jackson with a tiny bit of of melody and a whole lot of posturing. It was with little hesitation that we left his show halfway in order to go across to the main stage and get a good spot up front for The Knife's Shaking The Habitual spectacular. Olof and Karin Dreijer's homecoming was a big celebration of noise and exhilaration and although we were packed like sardines it was impossible not to do some on-the-spot dancing. 'Full Of Fire' and 'Silent Shout' were the highlight moments of the performance.
Saturday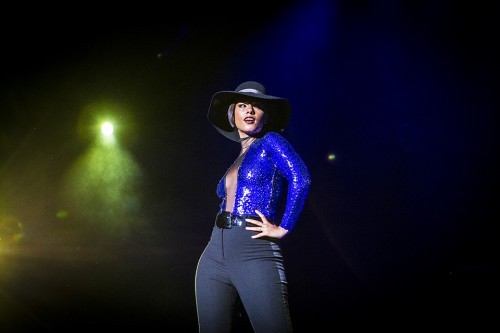 We were back on rainy territory on Saturday but the line-up for the final day was heavy with big names to make up for it. The brilliant Jenny Wilson kicked things off with a DJ set at Weekday at 10.30am and stuck around to watch El Perro Del Mar's terrific set at the same venue a couple of hours later. Like a true fangirl Wilson stood on the side of the stage, singing along to EPDM's lyrics and taking photos of Sarah Assbring on her phone. Weekday was packed to the rafters and Assbring's performance was captivating. She sang songs from her current album, Pale Fire, including the fantastic title track and the single 'Hold Off The Dawn', as well as old classic, 'Change Of Heart'.
Although Saturday was very much billed as the 'boys day', performances from the likes of Ravi Coltrane, Public Enemy, James Blake and Kendrick Lamar were matched by must-see sets from the girls, with Cat Power and Little Boots dishing out powerful performances. The latter paid homage to Swedish pop and noted how much good music and production came from Sweden. She peppered her setlist of mainly Nocturnes songs with a couple of golden oldies such as 'New In Town', 'Stuck On Repeat' and 'Remedy', before finishing off with monster dance track, 'Shake'. The crowd loved it. It was then time for headliner, Alicia Keys, to take to the stage.
A virtuoso on the piano, she played some of her biggest hits, including 'Empire State Of Mind', 'A Woman's Worth', 'Falling' and 'Try Sleeping With A Broken Heart' with a full band and a troupe of dancers. Her voice sounded incredible and she proved to be a good choice for a festival closer. We had to miss the end of Keys' show, however, so as to ensure we got a place at Stay Out West's best venue, ANNEDALSKYRKAN. This beautiful church, a few minutes' walk from the park which hosted the main event, had a very limited number of spaces and we wanted to make sure we caught Lune and Mariam The Believer, who were on many people's wishlists for the out-of-hours part of the festival.
Lune, who had already impressed us at Way Out West's London preview a couple of months ago, did tracks from her excellent debut album, Music & Sports, including current single 'Leave The World Behind' which was given an acoustic rendition on the guitar. The highlight of her show was the track 'Boys n' Roses', on which she can easily be mistaken for Homogenic-era Björk. The amazing Mariam Wallentin then took to the stage with a powerful, mesmerising performance of songs from her album, Blood Donation. We were transfixed by her voice and the rich compositions she brought to life and the church setting was a perfect venue for her music.
All in all, Way Out West's 2013 outing was, undoubtedly, a stellar highlight in this summer's international festival season and Gothenburg once more proved itself to be a very cool host city, despite being uncharitable with its weather – it made up for it with great venues, good food and lovely people. We'd love to get invited next year too, please.
All photographs by Victor Lundmark.