Some of the greatest rock 'n' roll stories of all time were created 'on the road'. Iconic histories of rockstars old and new are frequently heard recounted between music fans, who fawn over the mystique and freedom that life on tour seems to inspire.
Of course, musicians themselves would probably tell a different tale – one of broken vehicles, sleepless nights and bags of dirty washing. Regardless, life on tour has always and will continue to fascinate us music fans, so we decided to ask Communion Records' Joe Banfi to shed a little light on what life on the road is actually like. Heading out into the wilds of the UK, the Northwich native here reveals his personal insight into his recent tour, featuring home taken snaps of the landscapes, landmarks and wolf-dogs encountered along the way.
Hello, Line Of Best Fit readers.

My name is Joe Banfi and I'm a musician signed to Communion. I released my debut record, the Iron EP, with them in September and followed this with the release of the Nomads EP on 04 March. This past week I've been travelling around the UK on my first headline tour. Joining me is my band: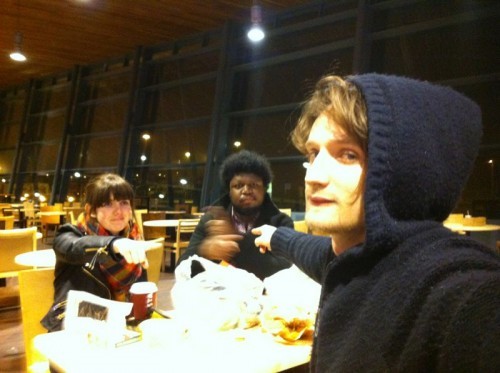 On the left is my bassist Annie. In the middle is my drummer Sherman. Also with me is my cellist Rosalind who isn't in this picture because she was off buying some coffee for us all somewhere.
We had a final monster-long rehearsal last Sunday, and then went back to Sherman's. We should have got some sleep but listened to Peter Gabriel with beers a lot of the night instead.
We set off for Manchester on Monday morning, got two hours north and then remembered we'd forgotten the drum cymbals.
So four hours later we were back at the same place with the drum cymbals and then we drove on to Manchester and played that night at The Castle Hotel. It's a cute small room and the ceiling looks like it belongs in a little church. We were all so nervous because it was our firstshow as a full band, and we felt so grateful to the audience for packing out the room and making the whole set feel so easy and fun. "Family" especially went really well that night.
The next day we set off for Sheffield.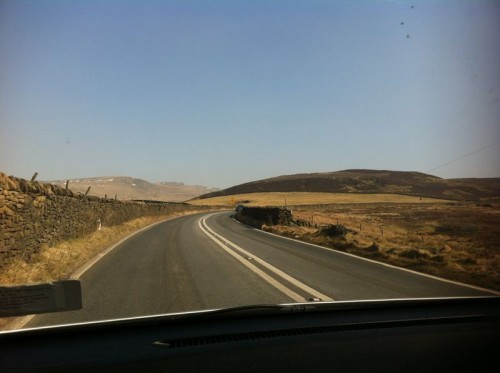 The drive was beautiful and it was warm and sunny, so when we broke down it was actually quite nice.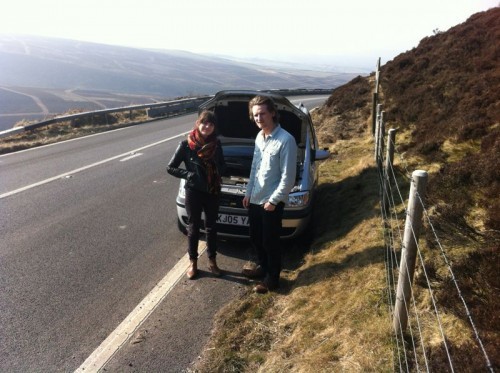 We overcame this obstacle and got to The Harley in Sheffield and had a great sound check. Then the sound desk broke twenty minutes before the doors were due to open! So after Bret the sound guy pulled some of his hair out due to stress, he managed to get hold of another desk and we pulled off another really fun show. Bret was happy and so were we. Iused to study Philosophy at University of Sheffield and saw a lot of old friends from university too which was great.
We had to get to Newcastle early the next day because we had a few sessions to do which included a good long chat with Greg at Amazing Radio. I felt like the interview went really well so thought a pose of victory was appropriate.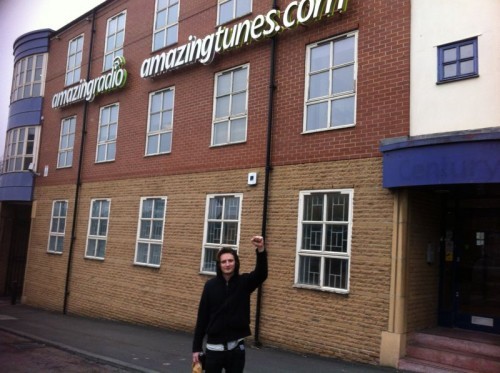 David McCaffrey stormed it in Newcastle at The Head Of Steam. He joined us for the whole tour and was brilliant every night. There he is on the left playing Angry Birds.