First order of business is three days of rehearsal in Marfa, TX. In the evenings, we enjoy a walk.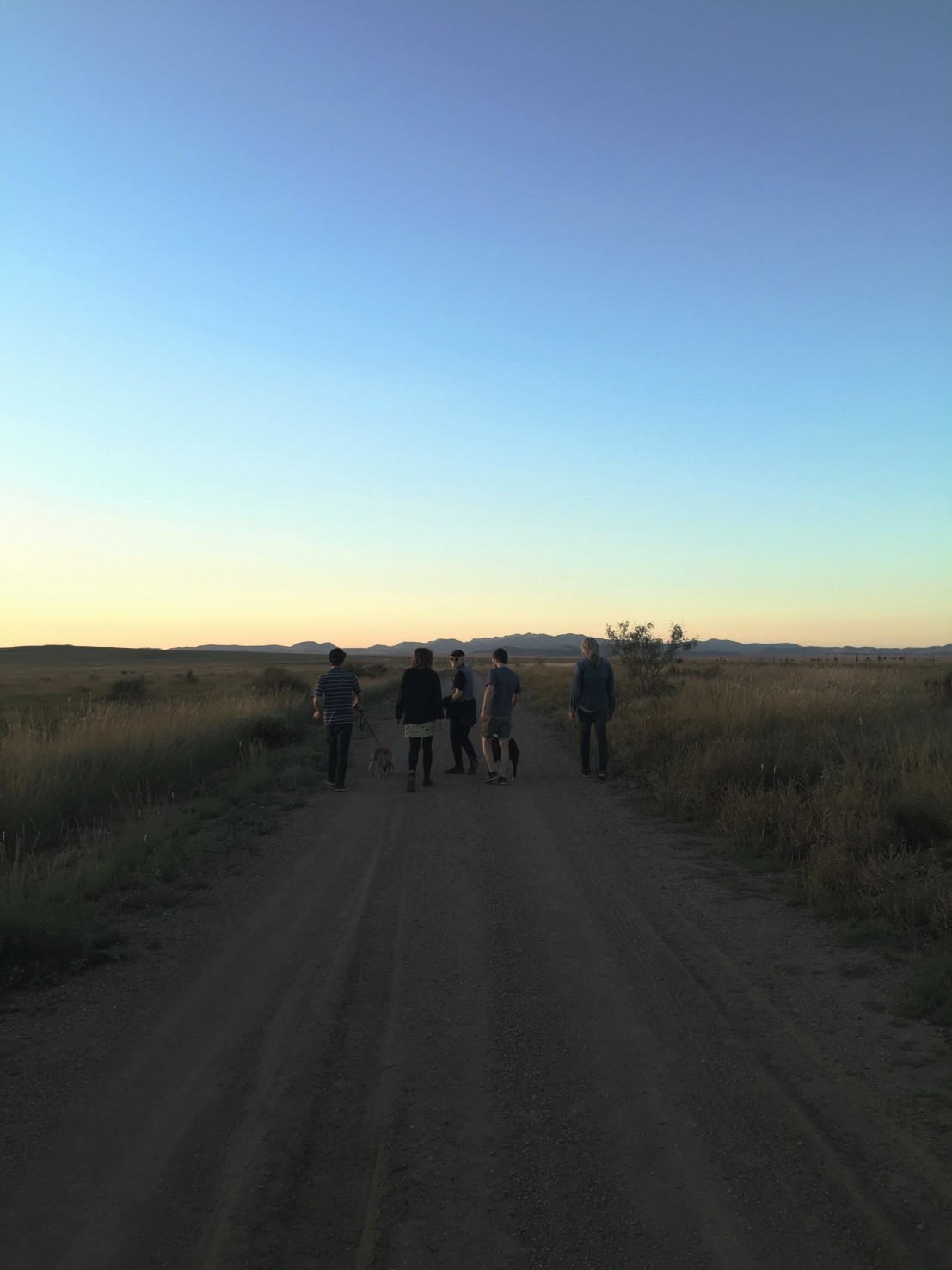 View from the stage for our first show (of tour/ever)—Meow Wolf, Santa Fe, NM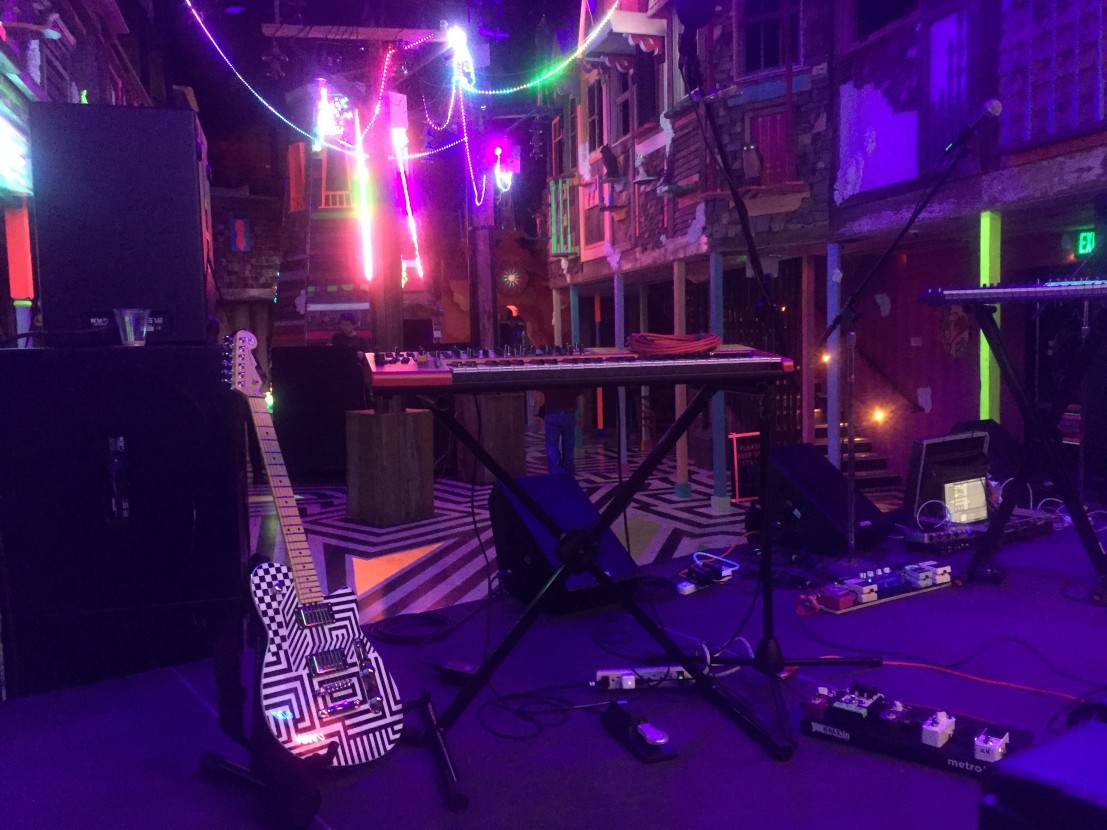 The whole bunch, typical late night post-show goofs. The sign says "Red Oof Inn." Indeed.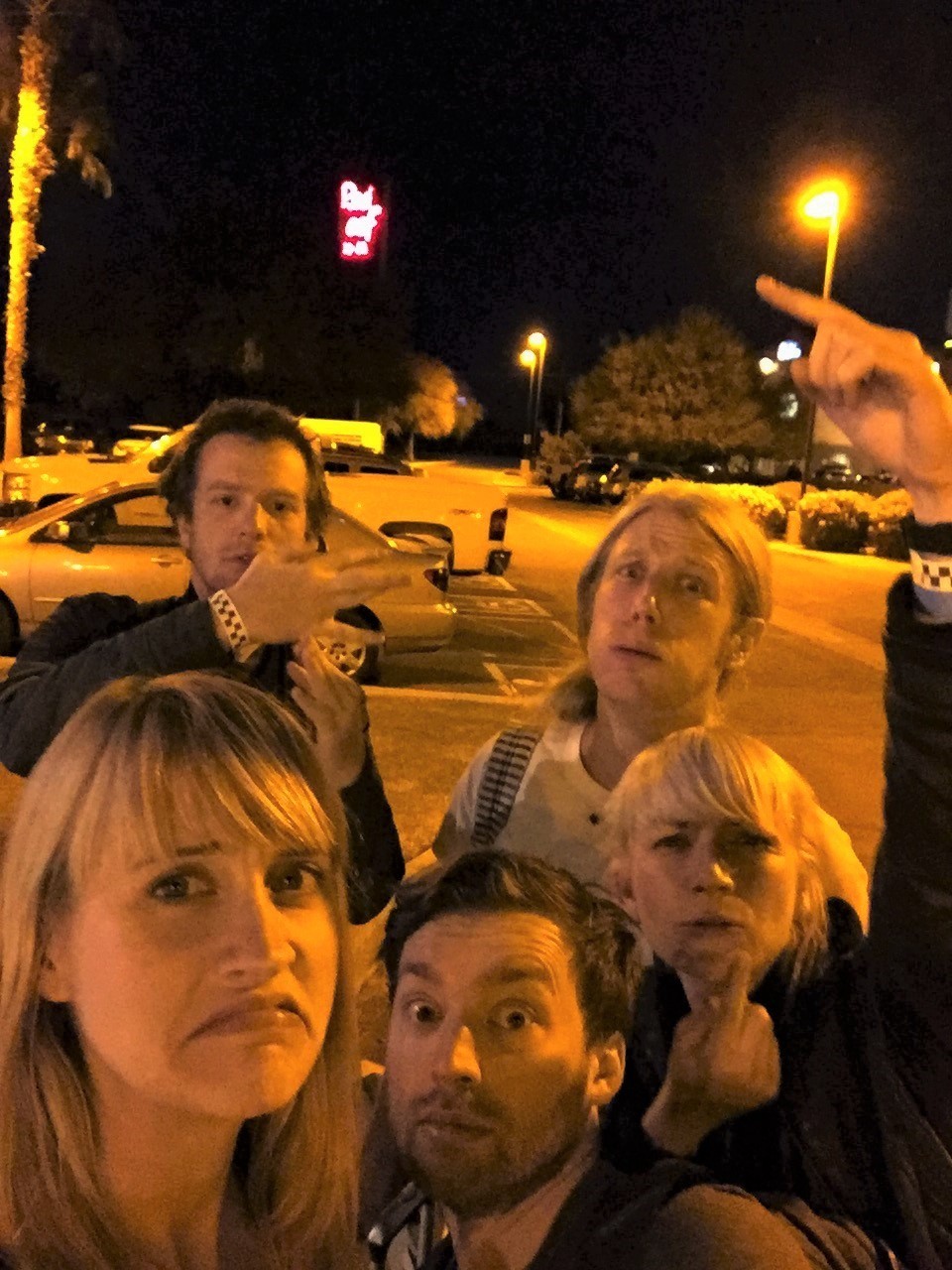 Dunes from the backseat.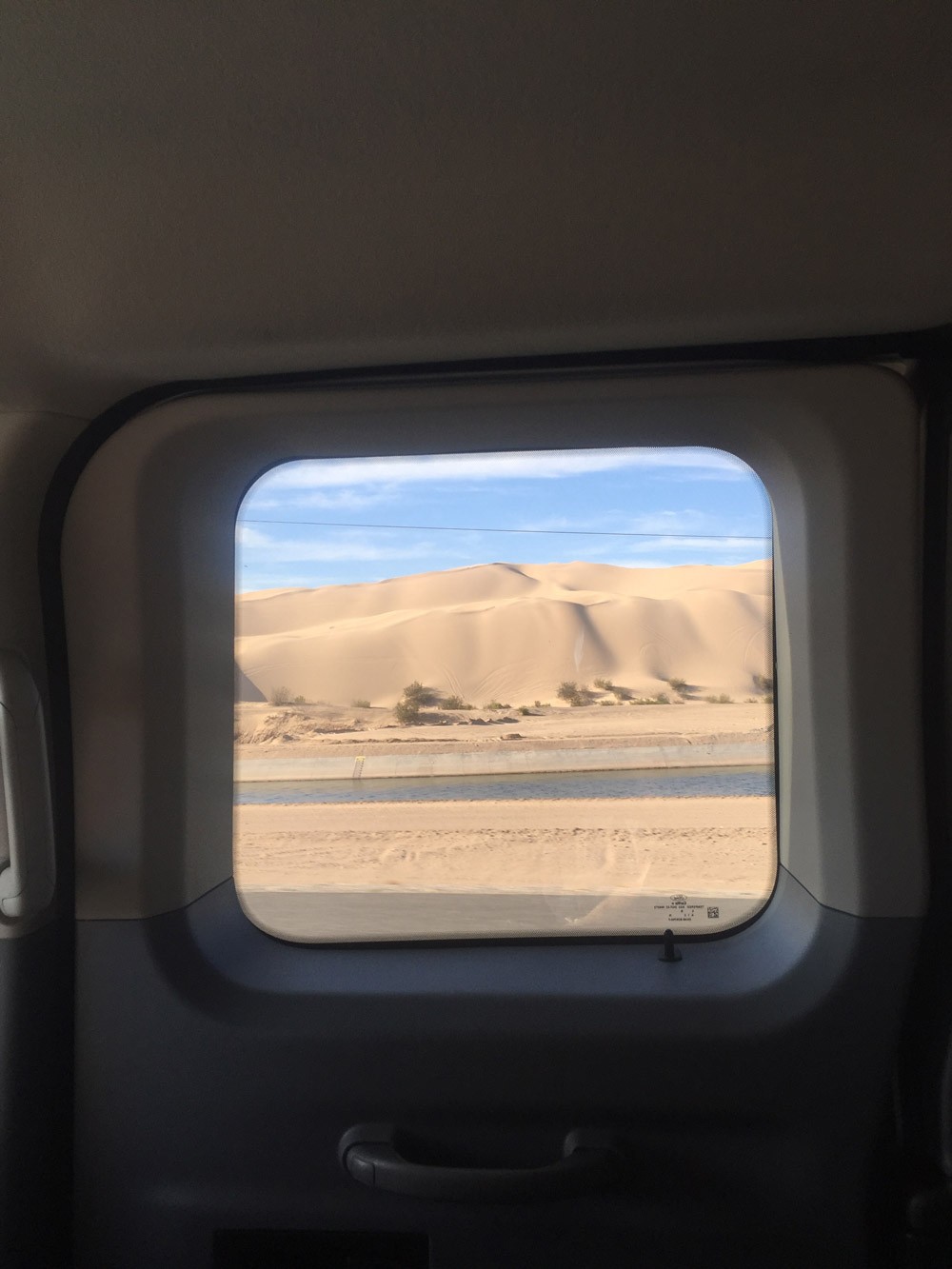 Gabe and Aaron swing away their existential van-induced malaise, somewhere in Texas.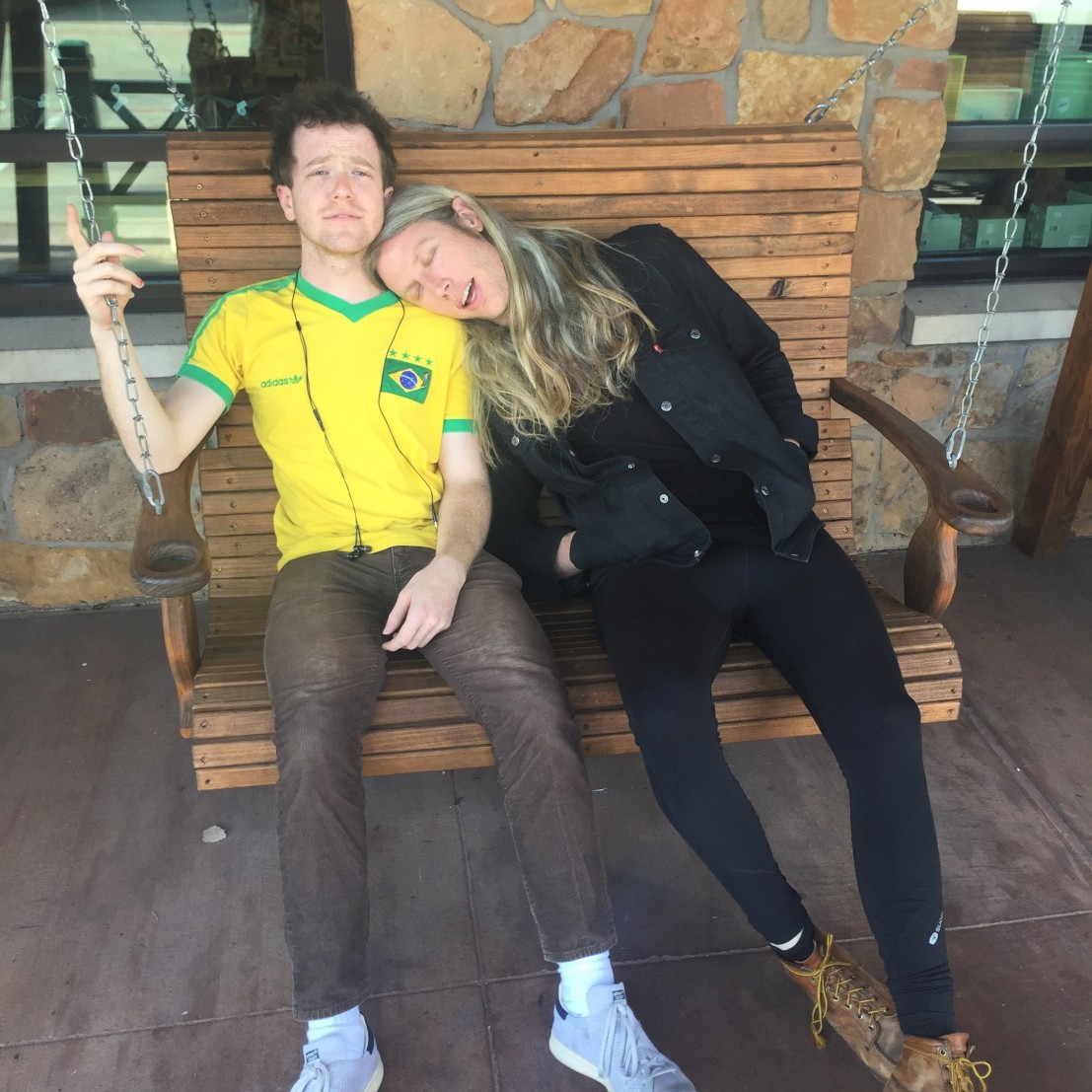 Aaron serenades, from above. Rough Trade, Brooklyn NY.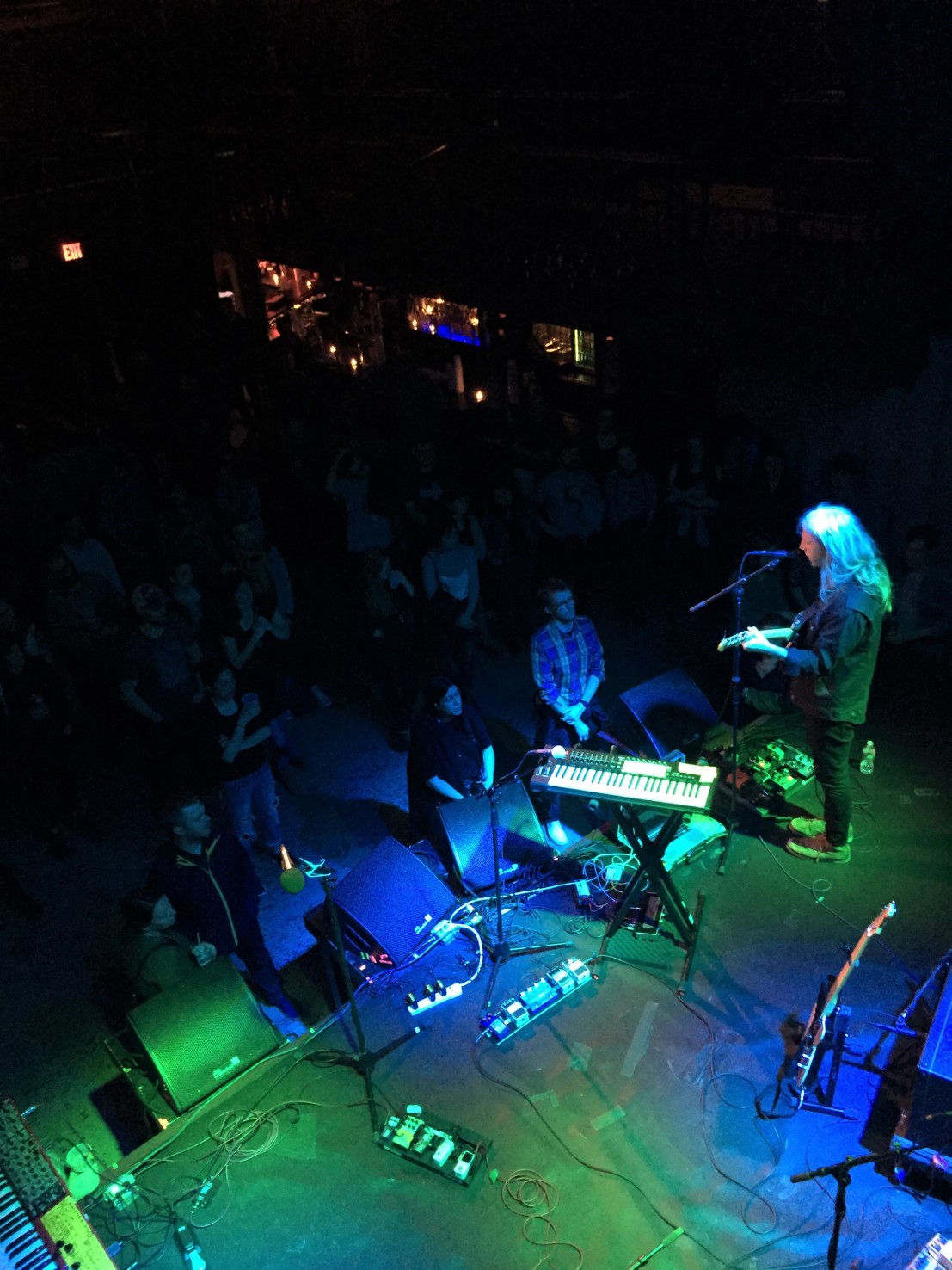 After the show in San Francisco, just as we're realizing that whoever was supposed to check us into our hotel has gone to bed. Why cry when you can laugh?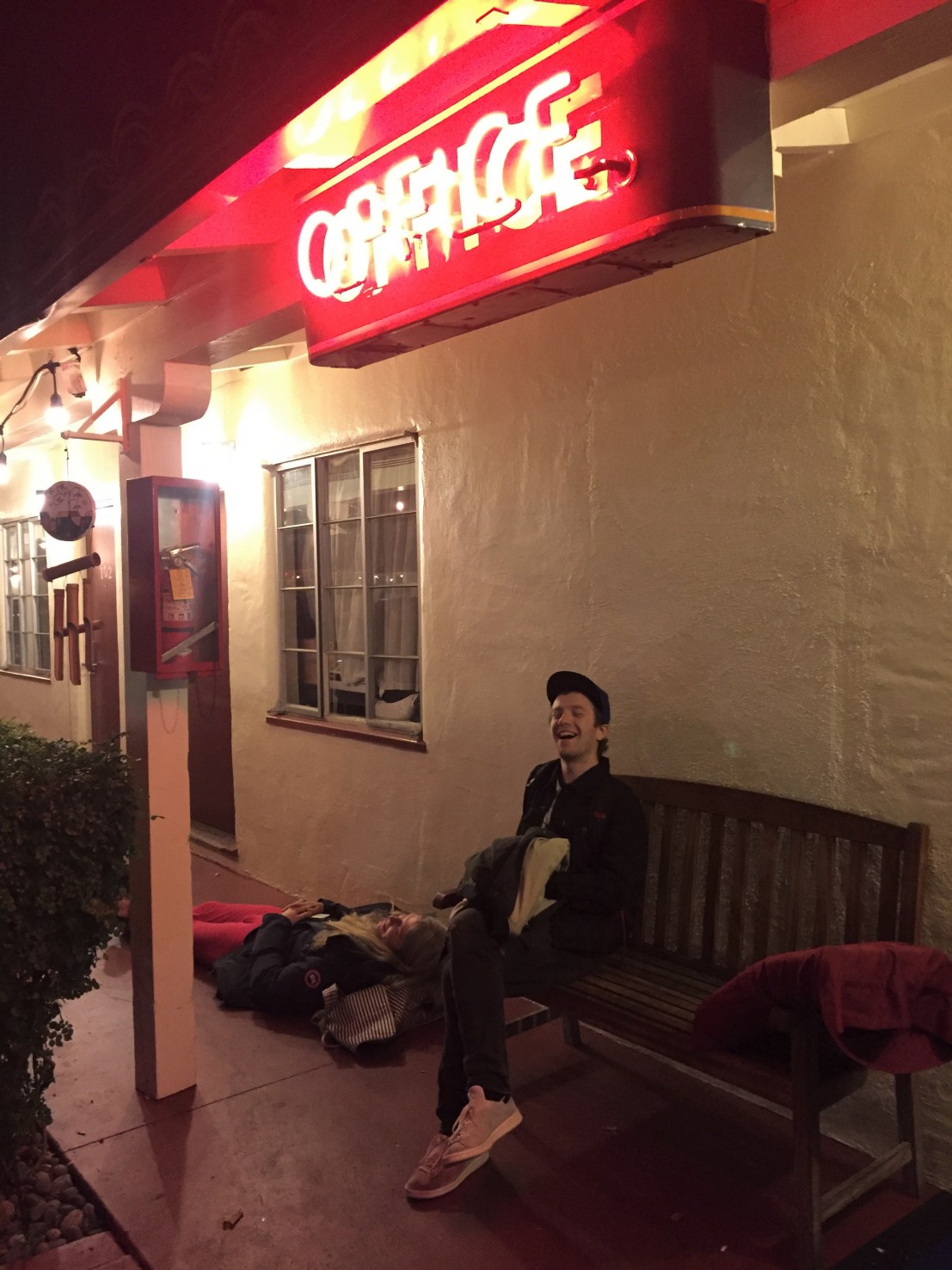 As always, Will gets the job done without sacrificing comfort. Somewhere in Montana.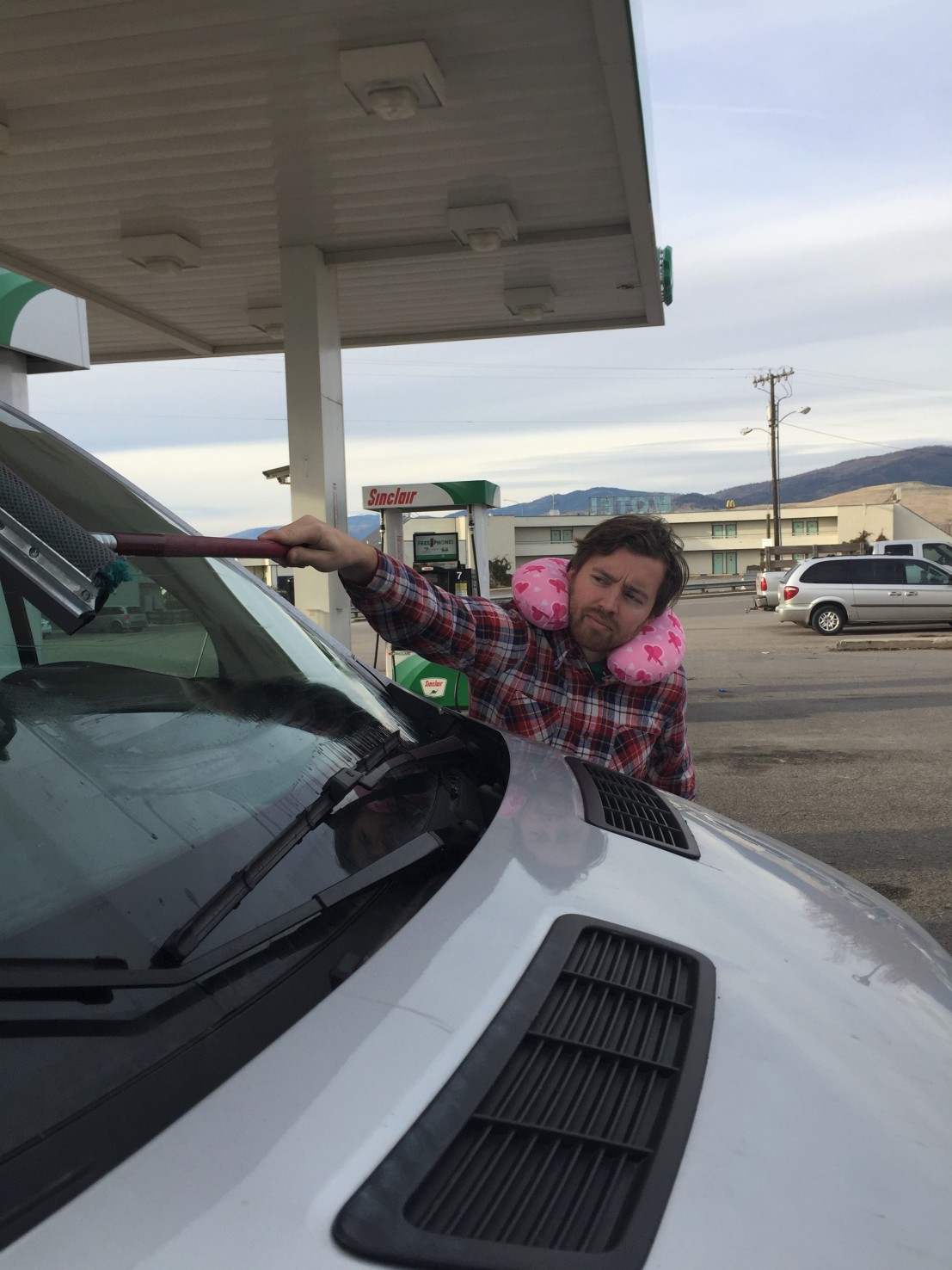 Harkin at her most Poppins.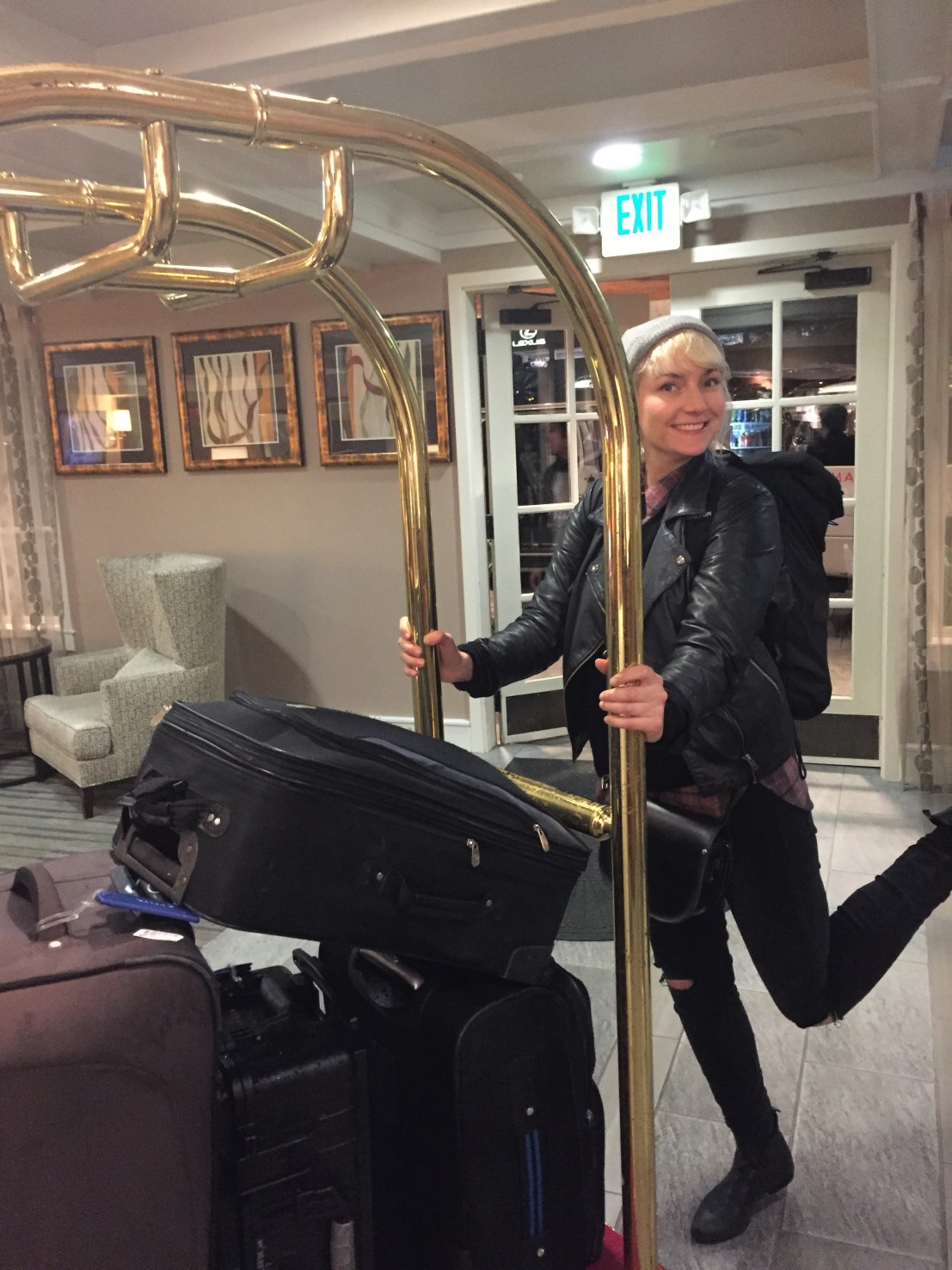 Me + my Hark-angel sharing some post-bibimbap snuggles in Boston.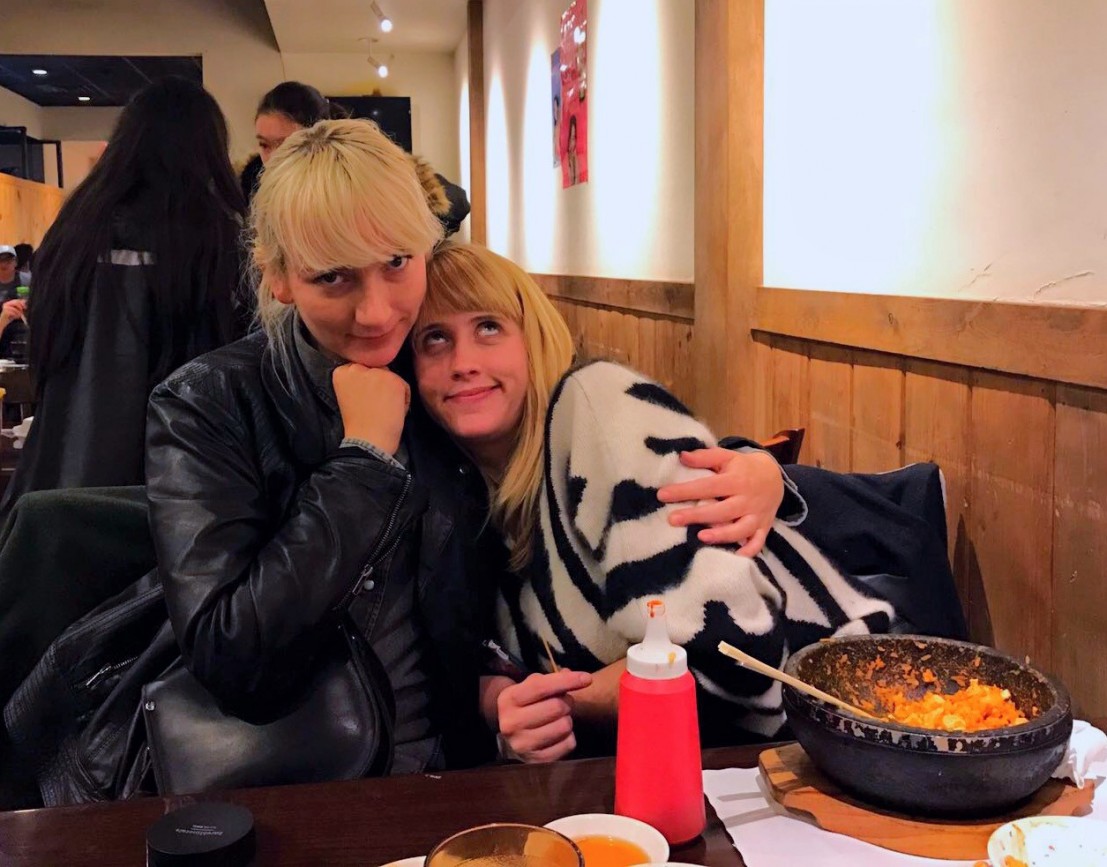 Guitar Center. It can't be avoided.
Katie missed out on scoring a North Dakota magnet—heartbreak, until we found this one in Indiana. Redemption is sweet.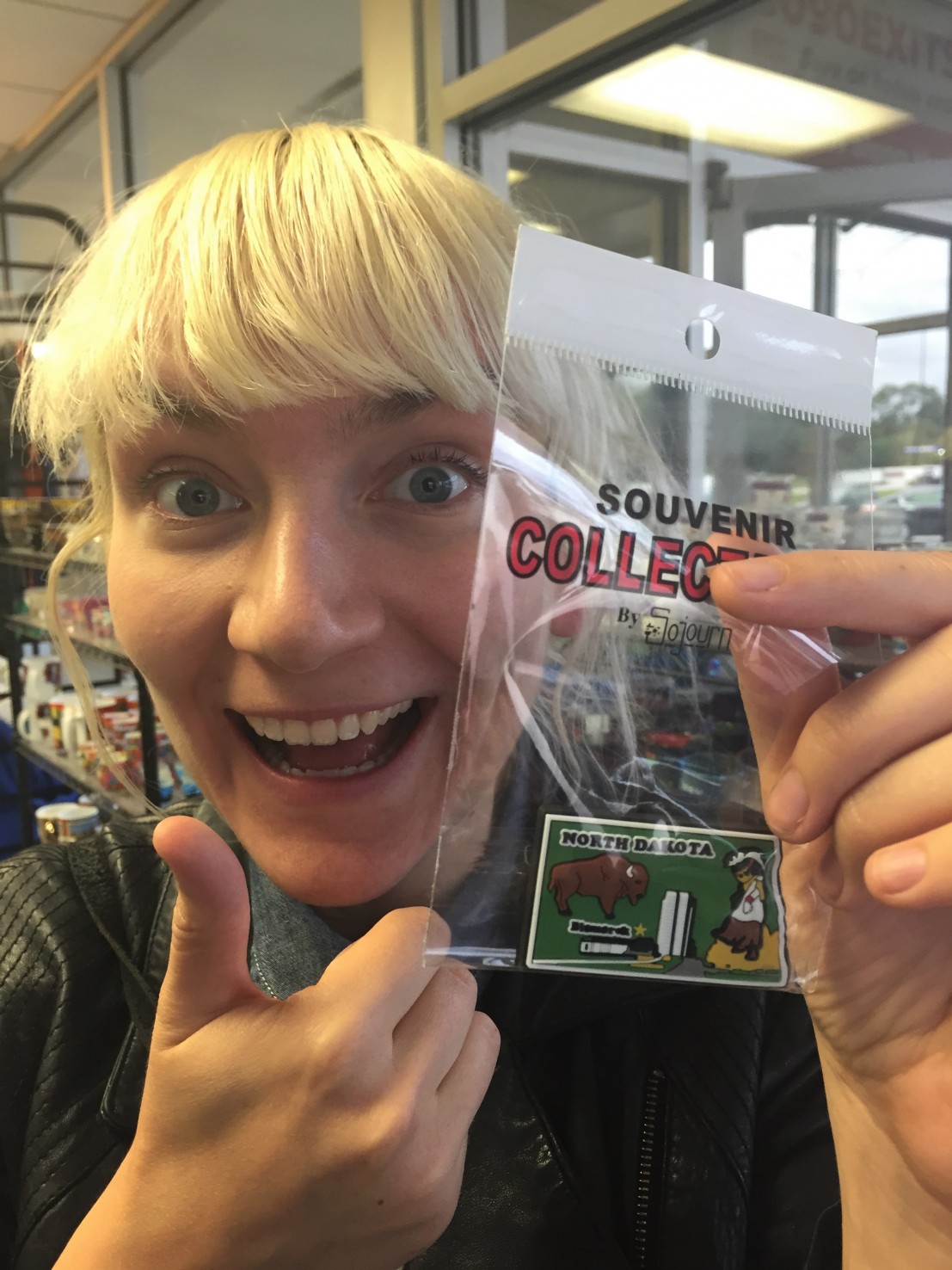 Our hotel room seems to be haunted by some sort of malevolent phantom.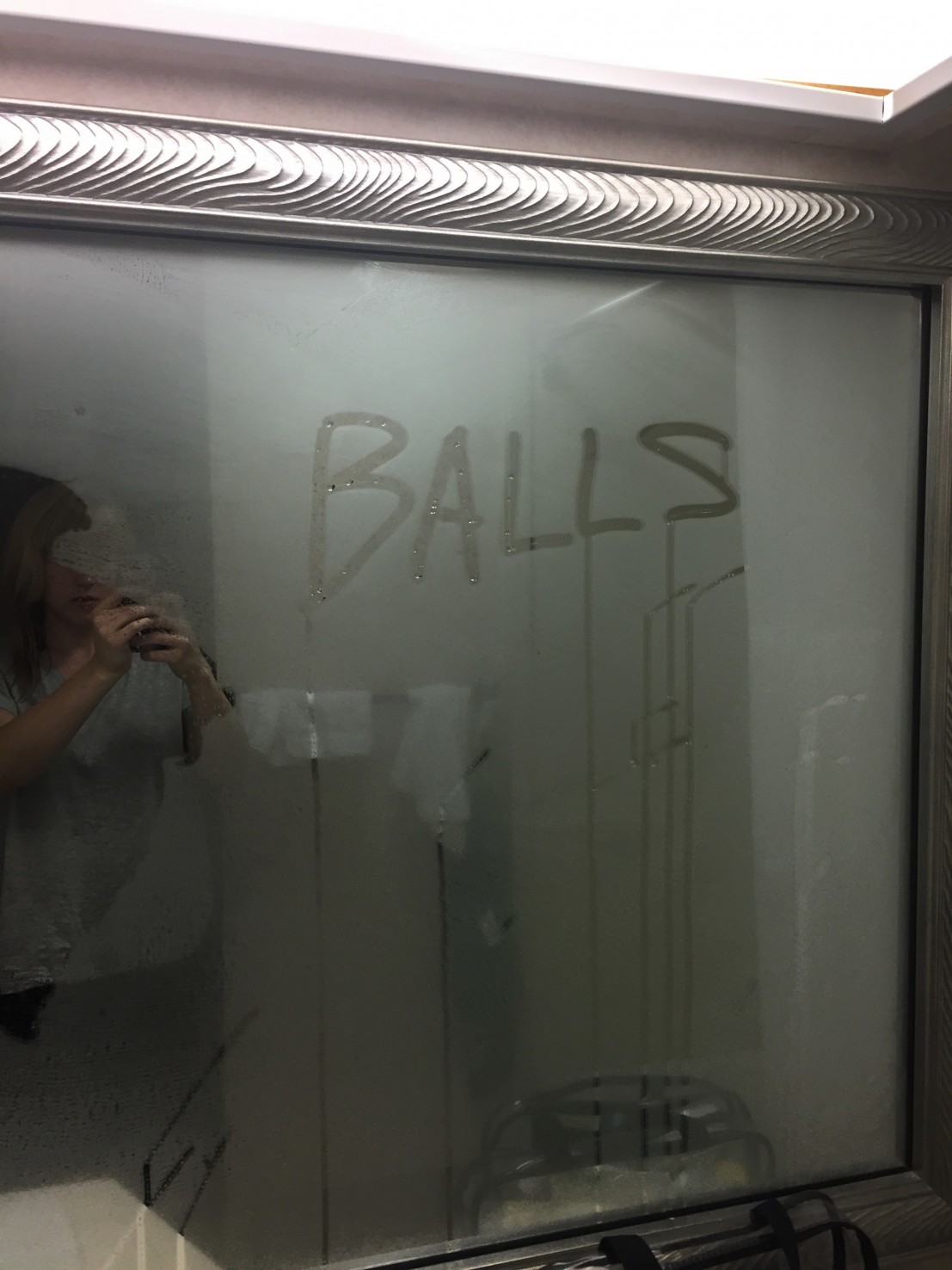 The crew, + 1. Halloween!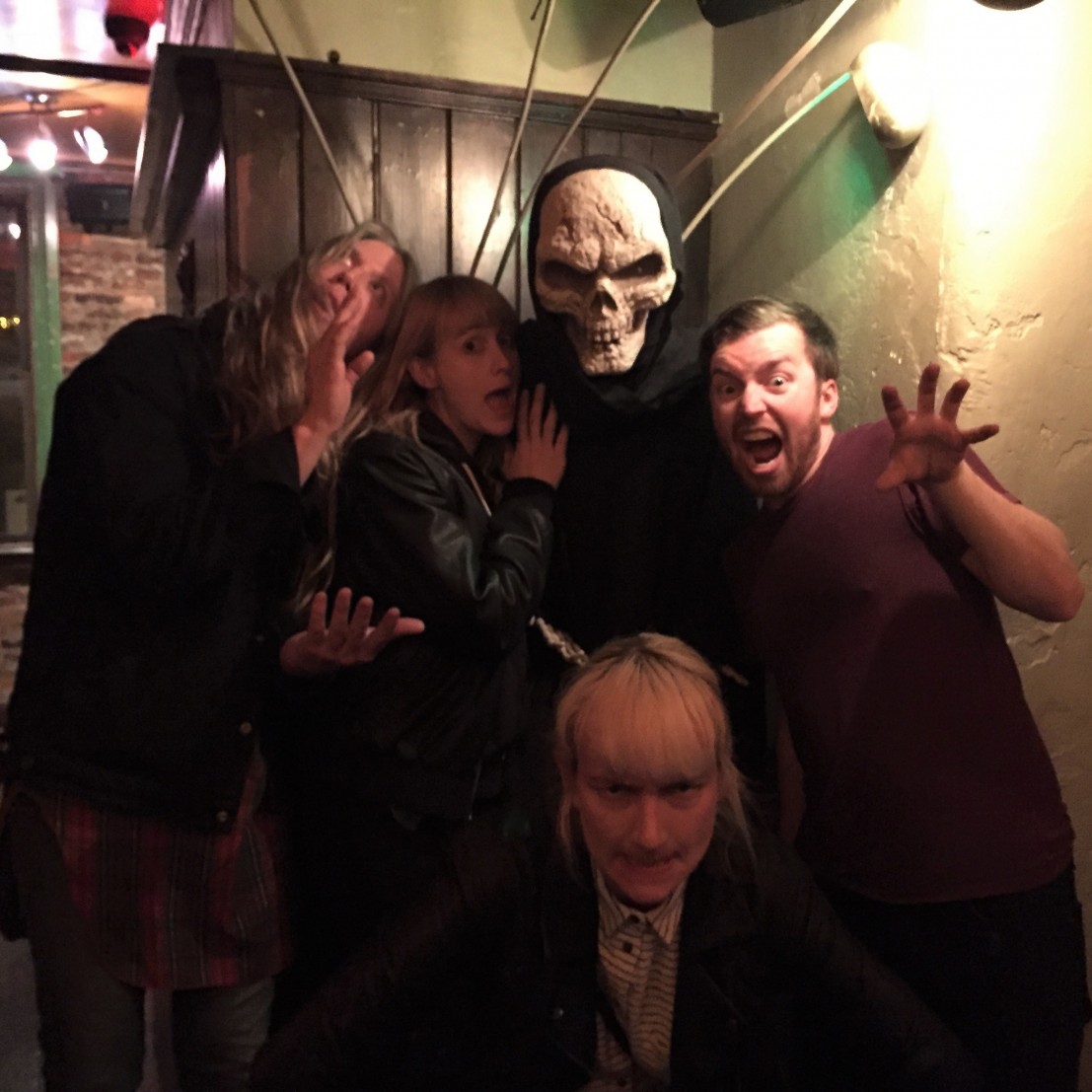 6 weeks later, we are back in Marfa, where we begun. This about sums it up, eh?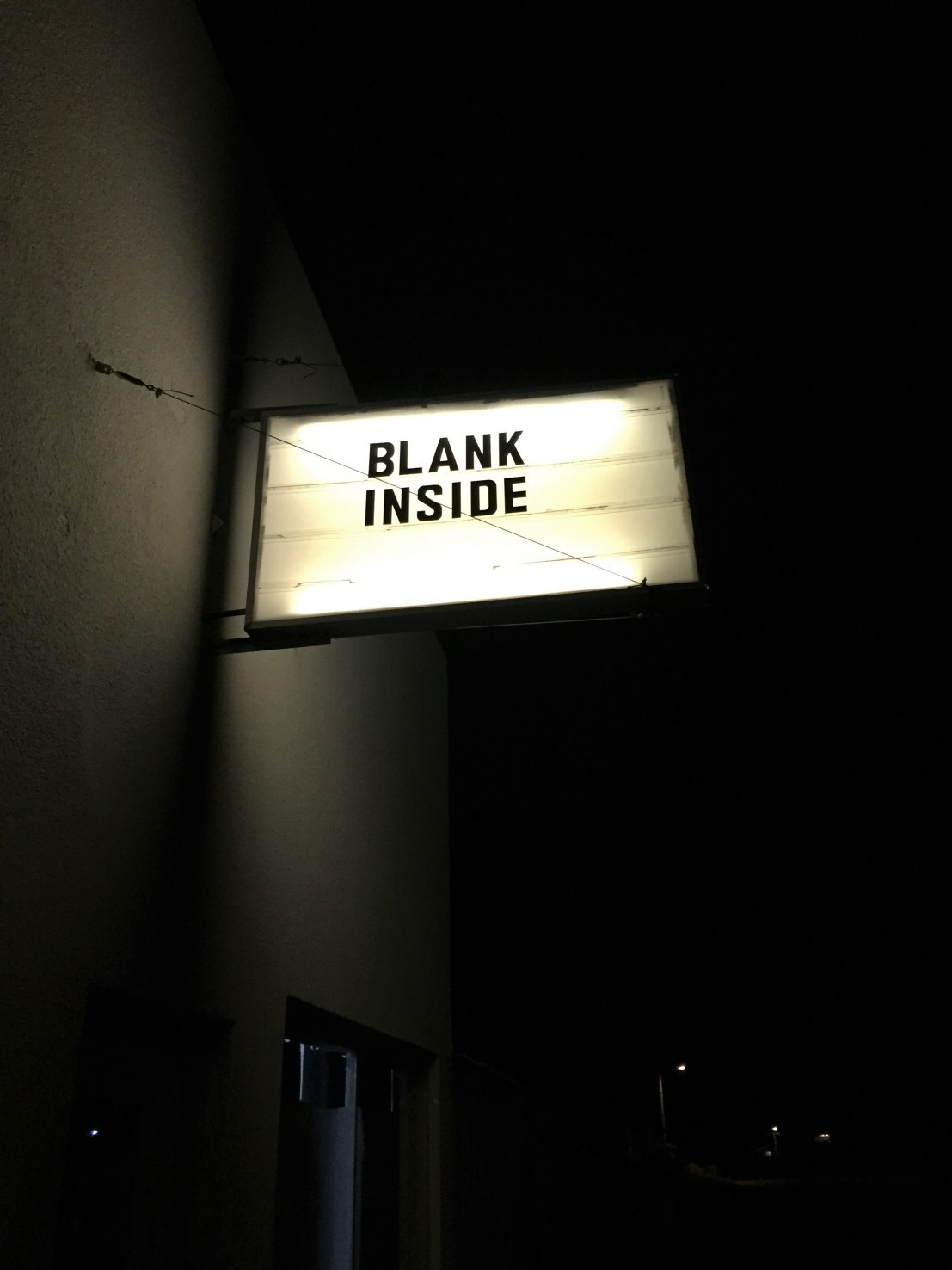 Flock of Dimes' If You See Me, Say Yes is out now. Buy it on iTunes.