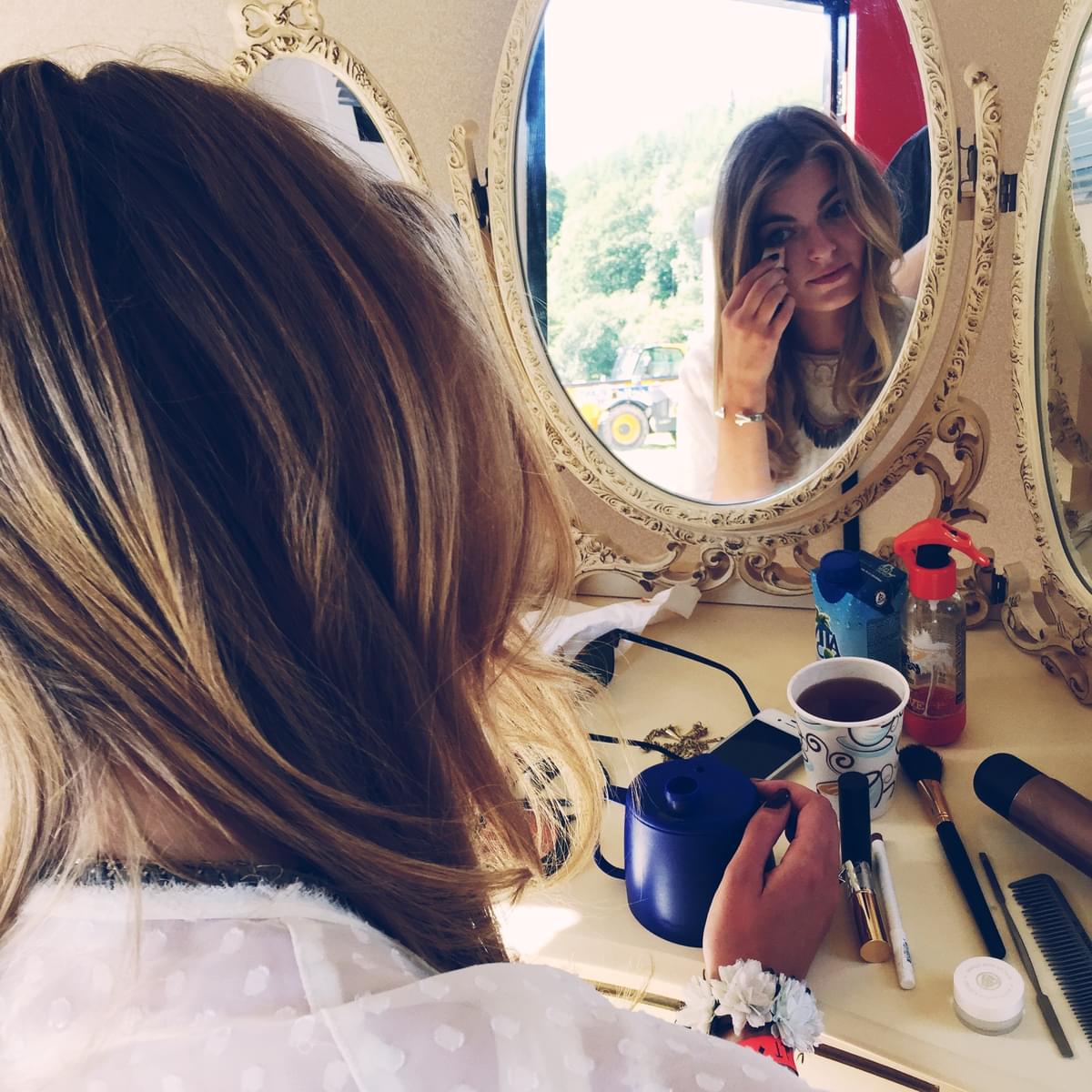 Festival Diary: Laura Doggett at Somersault 2015
05 August 2015, 14:07
Laura Doggett recently performed at North Devon festival Somersault, which also saw sets from Bombay Bicycle Club, Laura Marling, and The Staves to name but a few.
While she was there, Doggett took some snaps and wrote about her time, and you can check out diary she made for us below.
"Somersault festival was set in a beautiful valley. It is very family orientated and left you feeling warm inside seeing families and friends bonding over great music! We were on stage at 4.30pm – and luckily managed to avoid the rain! I had a dedicated crowd - I am seeing familiar faces now, which feels wonderful! It's amazing to see people at the front singing all the words and this one guy dancing all the way through my set (super dude)... Still can't quite get over that part! It was a really fun show and a brilliant feeling to play main stage Somersault."
Big Thanks to the my audience members who came over and said hello when they saw me dancing in the crowd later on - I loved meeting you guys!
I saw Imelda May who's voice just knocked me to the floor. I will now confess I've fallen in love with Rae Morris and was too shy to tell her so (I don't want to be that fan girl) - but her set was so mature and beautiful, she has developed a real gravitas and a gentle self-assuredness on stage which is mesmerising. I really wanted to see Alice Jemima but I didn't make it; however I've heard it was an awesome set. We didn't end up going back on Sunday as it was raining so heavily, but I'm heartbroken to have missed Angus and Julia Stone and Laura Marling.
I saw Amber Run who I'm totally in love with, they headlined the Communion stage and killed it.
THERE WAS ALSO A VEGAN SUSHI STAND - need I say more?! A wonderful experience all round-thank you to Somersault and hope to see you again at some point in the not too distant!
Get the Best Fit take on the week in music direct to your inbox every Friday