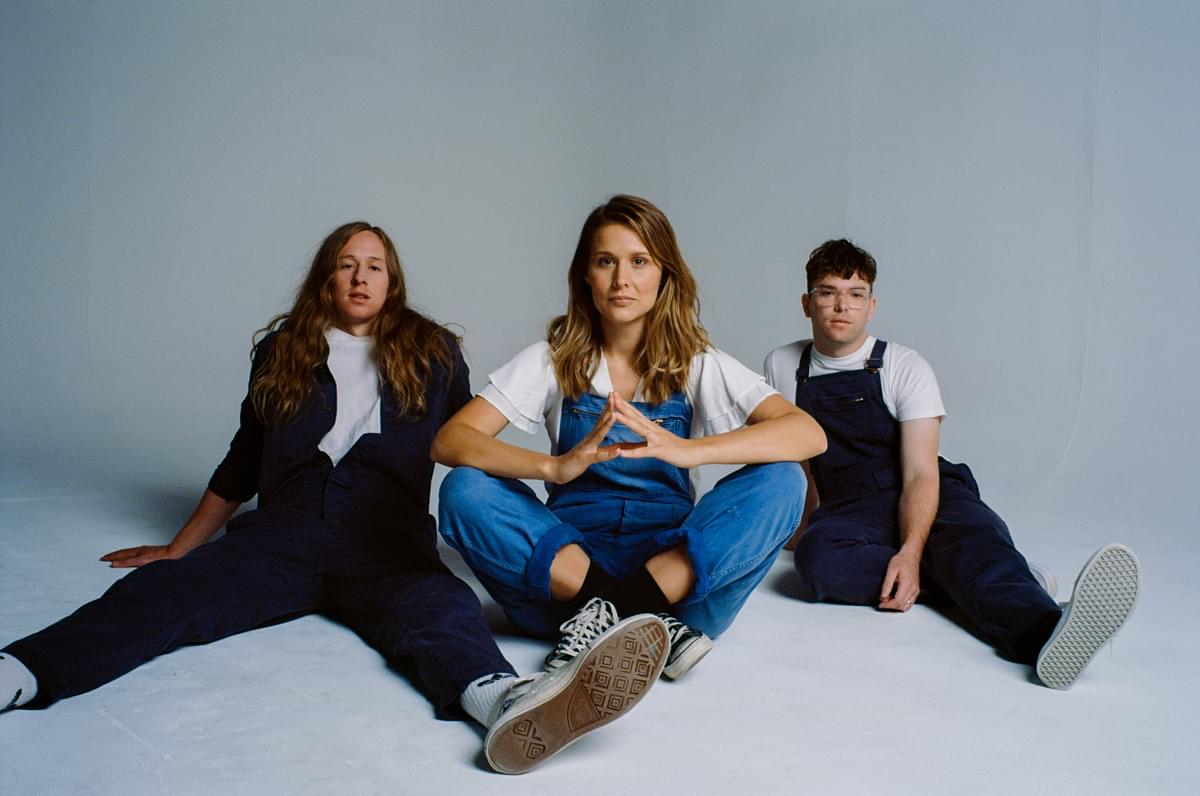 The Middle Kids Guide To Sydney, Australia
04 May 2018, 10:49
As Aussie trio Middle Kids release their exceptional debut record Lost Friends, the band's Hannah Joy finds time to give us a virtual tour of their home city of Sydney.
How would you describe Sydney to someone who's never been?
Sydney is outrageously beautiful and its beauty really moves you around and through the city. Water surrounds Sydney in lovely ways and the infrastructure has been built to really showcase it. The food is awesome and the people are friendly and it's bustling whilst still being relaxed.
Who are the key local musicians/bands/labels?
There are a few scenes in Sydney that are kind of independent from each other. I know there is a pretty strong DIY punk scene, a good psych scene too. We kind of only know the bands that we're friends with, but there's a lot of cool stuff going on. Because of the fragmented nature of the scene I'd say the two 'key' entities in Sydney that hold all the disparate scenes together are the two radio stations: FBi Radio (local, underground music - incredible way to discover new stuff) and Triple J (a national broadcaster of alternative music).
What's the best venue to watch live music?
Depends! Oxford Art Factory is good for a more intimate but still vibey room. It has a glass room off the main area where people can sit and do live performance art while the gig is going on, which is kinda cool. The Enmore Theatre is another one - a really big, beautiful building that can fit about 3000 people. It's got an old wooden floor that heaves when everyone jumps.
What's the best club?
FRANKIES. It's such a vibe. Blasts you to the wall with tunes and serves up some of the best pizza in Sydney.
Where's the best place to buy records?
Red Eye Records in the city, or Repressed Records in Newtown. Both are institutions.
Where are the best places to eat?
10 William Street for crazy good wine and dinners, Frangos Chicken in Petersham after a big night, Pilu in Freshwater for an ocean view and Bourke Street Bakery in Surry Hills for sweet treats. Also Artificer in Surry Hills has the best coffee.
How about the best places to drink?
The Baxter Inn for an underground whisky, Glenmore Hotel for a classic Sydney view and This Must Be The Place for a cocktail.
Who are the local heroes?
We have no local heroes, only numerous local villains.
Favourite urban legend/myth?
A few people fell and died when building the Sydney Harbour Bridge but this one guy as he was falling threw his tools ahead of him so they broke the water beneath and he LIVED.
What are the best sights to see and places to visit?
Berry Island Reserve, Sydney Opera House, Wedding Cake Rock in the National Park, Tamarama Beach.
Tell us about your favourite artwork/sculpture/mural in the city.
There are two massive sculptures of matches, one burned and one unused and they stand up tall into the sky and look really cool.
How do you get around Sydney? Why?
There's a lot of great ways to get around, the train is awesome and buses zip around everywhere. For a more picturesque journey there are ferries that go to and from Sydney.
Favourite local slang word? What does it mean?
Frothing. Pronounced 'frothin'. It means that you're really into something. Like "Man I'm frothin on this band right now!"
Where is the best place to relax? To take a walk?
The walk from Bondi to Bronte is very famous and there is a reason for this - it's stunning.
What's the worst thing about Sydney?
It's actually pretty hard to open and sustain live venues in Sydney - it's really expensive in the city.
What's the best thing about Sydney?
That it's home.
Get the Best Fit take on the week in music direct to your inbox every Friday