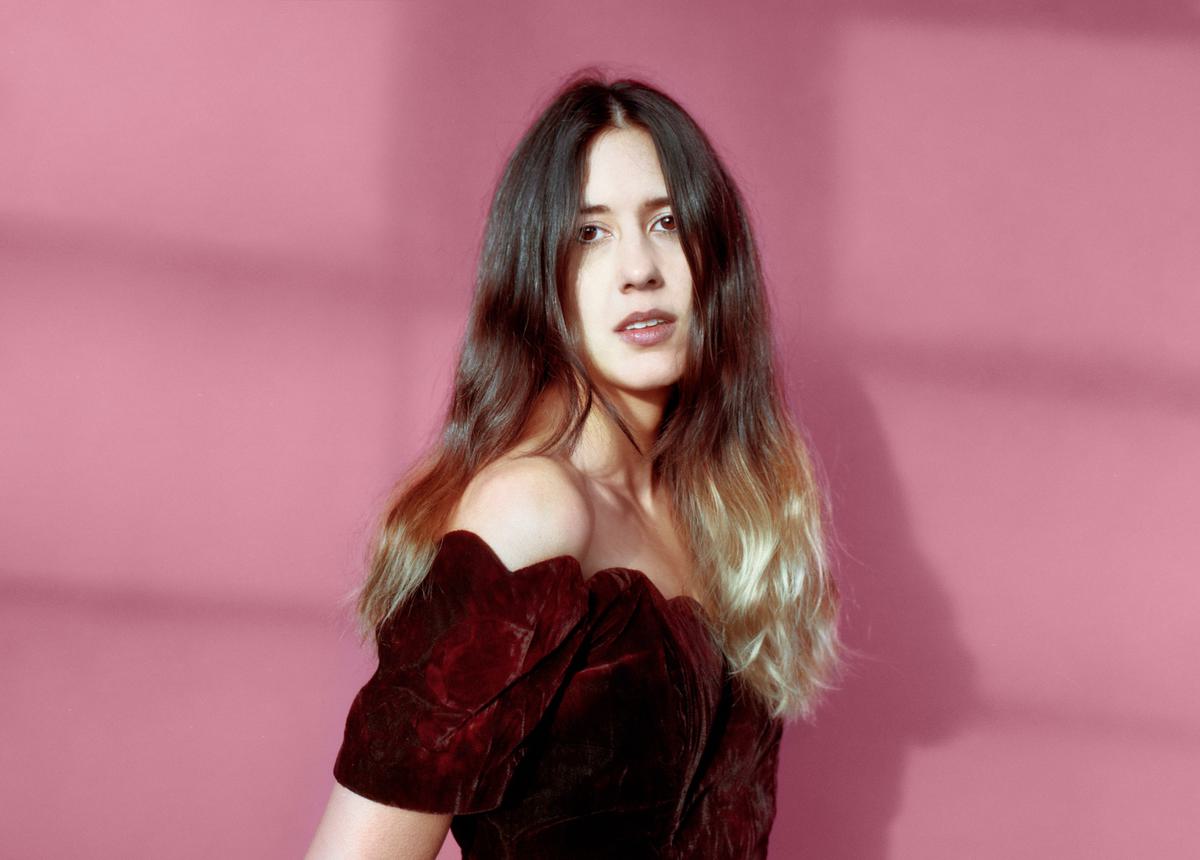 The Half Waif Guide To Williamstown, Massachusetts
16 March 2018, 14:55
Half Waif's Nandi Rose Plunkett gives us a guided tour of Williamstown, her hometown in northwestern Massachusetts, and tells us about the top sights to see and places to visit.
How would you describe Williamstown to someone who's never been?
Small college town surrounded by fields, farms, and woods and known for its impressive ties to the literary, dramatic, and visual arts.
Who are the key local musicians/bands/labels?
There isn't really a music scene in Williamstown - there's a lot more happening in Northampton and the Pioneer Valley, about an hour and a half away. That's where I'd go to see shows in high school. Western Mass has birthed bands like Dinosaur Jr., Speedy Ortiz, And The Kids, and Mal Devisa, and Sonic Youth lived there for a while.
What's the best venue to watch live music?
Same as above - there isn't really one in town, which is why my friends and I started a monthly coffeehouse called Java Jive. That's where some of my earliest performances were! But in the next town over is MASS MoCA (Massachusetts Museum of Contemporary Art) and they have some incredible spaces. In the summer, they have daily concerts in the galleries themselves, which is pretty spectacular - not to mention Wilco's Solid Sound Fest. Also in Northampton there's the intimate Iron Horse, which gets really good acts.
What's the best club?
There aren't any clubs either… unless you count the sweaty college dorm basements...
Where's the best place to buy records?
I'm very glad to say that there is one record store in Williamstown that has stayed open all these years - Toonerville Trolley. They carried my album there when I was 16 and that was a huge accomplishment for me!
Where are the best places to eat?
I will always be a hard rep for Spice Root, the Indian restaurant where I worked in high school. Also the Moonlight Diner and Hot Tomatoes Pizza.
How about the best places to drink?
Spice Root makes a killer ginger lime martini. I'm told that Images Cinema, our cute one-room movie theater, now serves beer and wine. Otherwise there's the one actual bar, the Purple Pub, which burned down and was closed for a while but then it came back sleeker and more college-bar-ier than ever.
Who are the local heroes?
We get a lot of celebrities in town each summer because of the Williamstown Theater Festival. Ethan Hawke, Gwyneth Paltrow, and Alec Baldwin are all notable OG figures. Once when I was 10, my friends and I stalked Sam Rockwell around town. We loved his work in Charlie's Angels.
Also, The Bachelorette Ali Fedotowsky is from Williamstown. I was friends with her younger brother and her older sister was my babysitter.
Favourite urban legend/myth?
It has been said that when playwright Edward Albee visited Williamstown, he was inspired by the volatile relationship of my best friend's grandparents, and from that experience he wrote his hit play Who's Afraid Of Virginia Woolf?, which is about a seriously dysfunctional marriage.
What are the best sights to see and places to visit?
Cricket Creek Farm (which is owned and operated by my cousins and makes incredible cheese), the top of Mt. Greylock (highest peak in Massachusetts), and the swimming hole at the formerly Rockefeller-owned Mount Hope. Nearby there's also The Mount, which was Edith Wharton's estate and has the most beautiful grounds.
Tell us about your favourite artwork/sculpture/mural in the town.
The giant climbable metal eyes on the lawn in front of the Williams College Museum of Art are pretty crazy. They light up at night.
How do you get around Williamstown?
There was a man who would ride his unicycle everywhere, but though I practiced, that feat was not for me. I grew up a 10-minute walk from the one shopping street, so it was an easy walk into town. It's a really picturesque place with a lot of old collegiate buildings so walking is the best way to take in that quaint New England village vibe.
Favourite local slang word? What does it mean?
"Cumby's run" - as in "let's go on a Cumby's run." Which just meant "let's go kill time at the Cumberland Farm's convenience store because we are 16, just got our license, and have virtually nothing else to do in this small town."
Where is the best place to relax? To take a walk?
There are a ton of trails around town. My favorite walking places are Hopkins Forest and the Stony Ledge Trail.
What's the worst thing about Williamstown?
Lack of a young music scene, which I am really realizing even more as I answer these questions.
What's the best thing about Williamstown?
The proximity to other kinds of arts and culture despite being tucked away in the corner of Massachusetts.
Photography (except header) courtesy of Half Waif: "first one is a photo of me in Northampton, second is a photo of my cousin Sam with cows at my family's farm (Cricket Creek Farm), next two are ones I took at The Mount, and last one is me in a field in Williamstown."