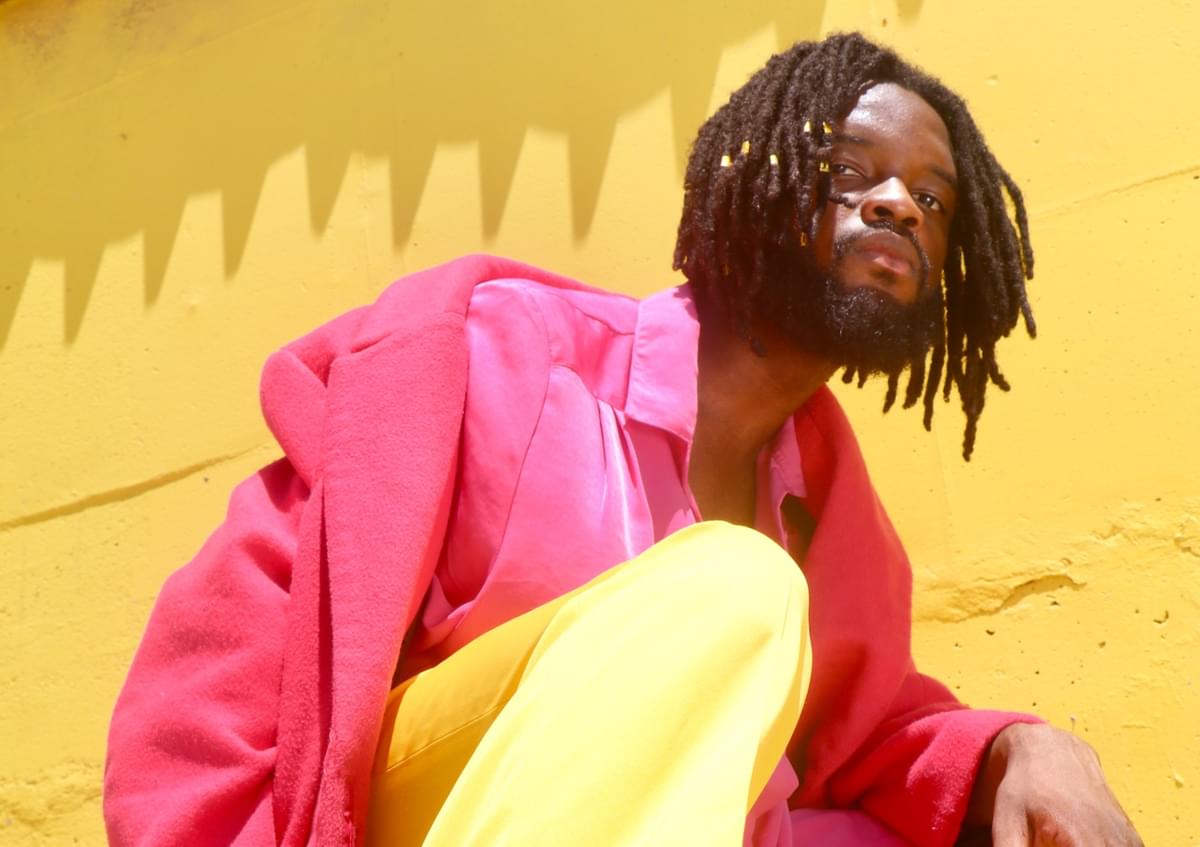 The Genesis Owusu Guide To Canberra
01 May 2018, 13:20
Ghanaian-Australian artist and rapper Genesis Owusu (aka 20-year-old Kofi Ansah) takes us on a virtual tour of his home city of Canberra.
How would you describe Canberra to someone who's never been?
Deceptively chill. To the point where it seems boring to a lot of people - and it can be boring sometimes, but at the same time it's brimming with life; you just have to find it. It's not as in-your-face as some other cities.
Who are the key local musicians/bands/labels?
Citizen Kay. Mondecreen. Brass Knuckle Brass Band. Moaning Lisa. Omar Musa. Genesis Owusu.
What's the best venue to watch live music?
I'm probably just going to move into Transit Bar one day.
What's the best club?
Mr Wolf, I guess. Are there any other clubs at this point?
Where's the best place to buy records?
Where are the best places to eat?
Damn near everywhere. Special shout out to the Mandalay Bus and Dumpling House.
@mandalaybus 'free hugs' aren't necessary with food this remarkable. Stu hands out smiles, hospitality as big and wonderful as the surprises you are about to munch on...it's a reason to get to Canberra #bestfoodteuckever #foodstagram #foodtrucks #canberra #wafflefries #roti #foodheaven #mandalaybus

A post shared by Daily Addict (@dailyaddict) on Jan 25, 2018 at 2:22am PST
How about the best places to drink?
Bar Rochford and Hippo Co.
Who are the local heroes?
Narit Noodle Kimsat is the one true prince of Canberra, no matter where he goes.
Favourite urban legend/myth?
#reecegurney
What are the best sights to see and places to visit?
The National Gallery is one of my favourite places.
Tell us about your favourite artwork/sculpture/mural in the city.
There was this mural put together by Faith Kerehona about the strength and power of women, which I thought was fire.
How do you get around Canberra?
Car because I'm not mentally strong enough for ACTION buses.
Favourite local slang word?
I don't think we have any specific Canberra slang.
Where is the best place to relax? To take a walk?
Aspen Island is super pretty.
What's the worst thing about Canberra?
Almost no late-night food, and Uber Eats is trash here.
What's the best thing about Canberra?
The rest of it.
Get the Best Fit take on the week in music direct to your inbox every Friday