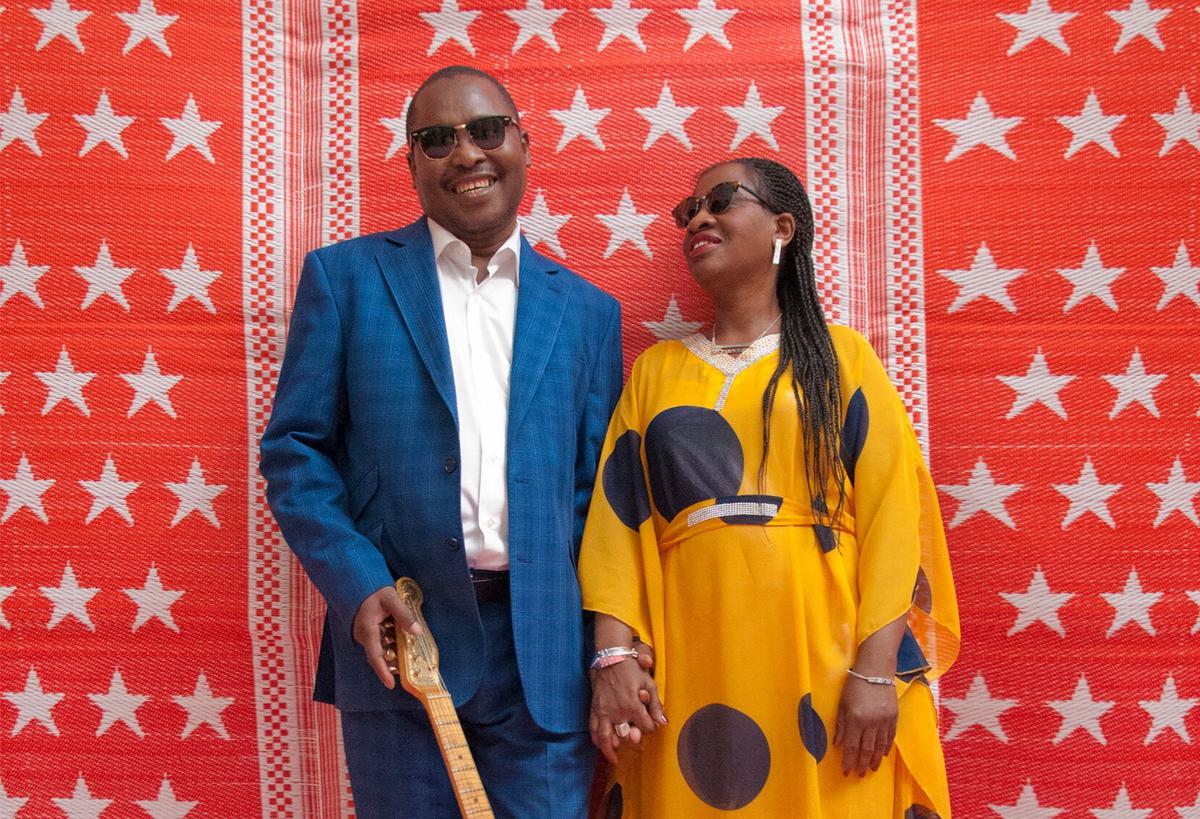 The Amadou & Mariam Guide To Bamako, Mali
31 August 2017, 14:11
Malian pop duo Amadou & Mariam take us on a virtual tour of their home city of Bamako ahead of their set at this year's End Of The Road Festival.
How would you describe Bamako to someone who's never been?
Bamako is a city that needs to be observed, and whose rhythm needs to be listened to carefully. Don't think twice about sitting on the streets and have some food with a local and don't get surprised if they invite you to their family celebrations like weddings and baptisms. Bamako is an important cultural centre and a melting pot of Mali's great variety of ethnic groups.
Who are the best local musicians/bands/artists?
Mali is growing its international reputation as a breeding ground of amazing musicians. There is a lot of live music everywhere. The list of interesting local bands and artists is long: Les Sumisi, Fatoumata Diawara, Toumani Diabaté, Tinariwen, Rokia Traoré, Tata Pound, and so many more.
What's the best venue to hear live music?
Definitely l'Espace Bouna. On Fridays you usually find Toumani Diabaté and his kora; Saturdays are for the Super Rail Band, and Sundays are filled with Afro-salsa beats Taras.
What's the best club?
We don't go out clubbing much, but we hear The Evasion Jazz Club can be pretty good on Fridays and Saturdays. Also, The Hippo d'Or for live music on Fridays and, even better, on Saturdays.

Where's the best place to buy records?
At the Main Street Market close to Bamako Grand Mosque.
Where's the best place/s to eat?
Home! But we cannot invite everybody over?
Who are the local heroes?
Our people! Even though there is a lot of poverty here, Bamako residents are resilient and have not resigned themselves to being victims.
Favourite urban legend/myth?
The Legend of Mali and Sadio.
In the village of Bafoulabe two rivers flew next to each other, one blue and one white. The river was a dangerous place, and everybody was afraid to go wash and draw water there because of crocodiles and other violent animals.
One day a pregnant woman went to the river and saw a hippopotamus near her. She was frightened, but the hippo spoke to her and offered her and the village protection. The village was grateful to Mali, the word for hippo. The woman gave birth to a girl and called her Sadio. As she grew older, Sadio became very close to Mali the hippo, and over the years their friendship became a relationship. One day a young hunter fell in love with Sadio and killed Mali out of jealousy.
Without Mali to protect the villagers, the river once again became very dangerous. Sadio never married.
To this day, a statue stands in Bafoulabe in honor of Mali and Sadio to remind people that the selfish actions of a single person can bring pain to many others.
What are the best places to visit?
The markets. If you'd like to get the real feeling of what it's like to be in Bamako, those are the places to be.
Favorite local slang word? What does it mean?
Bofou Safou - we like this expression a lot and it is also the title of one of our new songs. It describes a person who prefers partying and enjoying life than working hard.
Where is the best place to relax? To take a walk?
Point G Hill is a beautiful and relaxing spot, from where you can enjoy great panoramic views of the city.
What's the worst thing about Bamako?
The constant traffic jams and pollution caused by cars and mopeds.
What's the best thing about Bamako?
There is a reason why Mali is globally renowned for its music: we are able to turn the middle of the desert into an epic party.
La Confusion
is out 22 September via Because Music. Amadou & Mariam play End Of The Road Festival this weekend, and two London dates this autumn -
find out more.