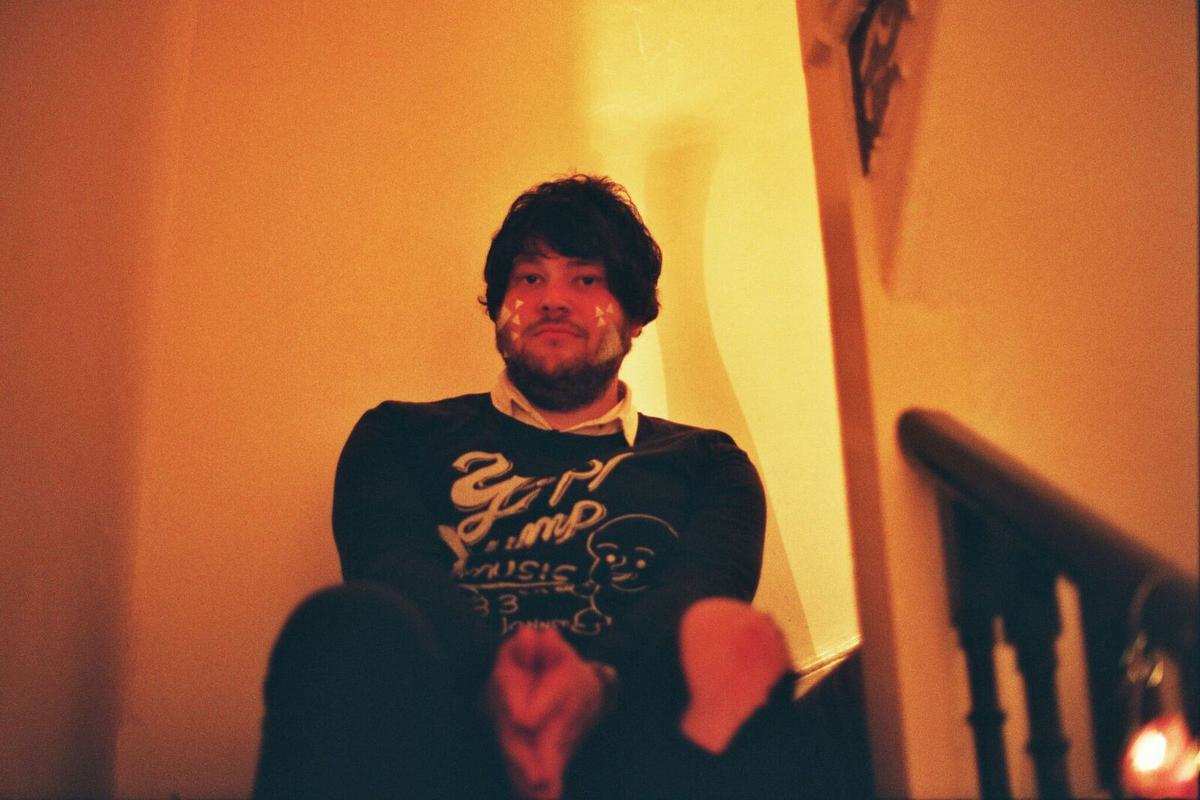 Oliver Wilde's Guide To Bristol
20 October 2017, 12:26
Lo-fi psych wanderer Oliver Wilde tells us all about the ins and outs of home city Bristol ahead of his set at this year's Simple Things Festival.
How would you describe Bristol to someone who's never been?
I wouldn't; I'm far too cynical. I would just say get down there and get tunneling through all the underground 'scenes' to discover some culture that the peoples and inhabitants of Bristol have brought into fruition over the years. The more famous and aware of itself this Southwesterly gem becomes, the deeper the treasure becomes buried and in some cases, lost. Lazy tip of the berg observation leaves the obvious and the B-word (B**ksy) to sit at the forefront. It's what grows in the back alley none-space occurrences and the cheap rent artist communities that I'm chattin' about... and Edward Thatch is from Bristol.
Who are the key local musicians/bands/labels?
Bristol's constantly evolving, fleeting, old and new, in no particular order and of my personal taste are pretty much Giant Swan, Silver Waves, EBU, Ed Penfold, Evil Usses, LICE, The Naturals, Jesuits, Trust Fund, Howling Owl Records, Art Is Hard Records, Stolen Body Records, Young Echo Collective, Vessel, Kahn, Klein, Spectres, Slonk, Scalping, Heavy Lungs, Spindle Ensemble, Vena Cava, BEAK>, SJ Esau, Olo Worms, Tara Clerkin, Taos Humm, Something Anorak, IDLES, Invada, Richard Clarke, Yama Warashi, Ocean Floor, Mun Sing, ThisisDa, MXLX, Falling Stacks, RHAIN, Milo's Planes, Fenne Lily and probably more that I've forgotten and will be annoyed at me for not mentioning. It's cool to see some of these smashers getting the recognition and success they deserve. Things change up so often that by the time this is published, this whole article will be dated.
What's the best venue to watch live music?
There's so many, some are only venues for a single show, some are staple rites of passage for Bristol artists, and others are just nice spots to see something a little different. The Cube is nice for something a little different and is a sit down venue; the Louis (Louisiana) is a staple Bristol venue run by a great family and supports local bands and more known artists like Amy Winehouse and The White Stripes all the time. Bristol is littered with venues and 'none-spaces'; you just have to keep your eyes peeled.
What's the best club?
Anywhere THORNY is putting on a night. THORNY puts on fully inclusive super fun parties that represent the unrepresented run by a wonderful collective of all kinds of folk. I mean if you want a bangathon techno night, some big wobble dub, Nu-Metal silent disco, or whatever you can pretty much find it, the best of which lurks beneath the surface. That's not to say the underground culture of Bristol is exclusive, it just rewards most those who really search for it and actually leave the house.
Where's the best place to buy records?
Rise (rest in peace, soon to become Rough Trade).
Where are the best places to eat?
At home, if you have the bunce then dunno, somewhere recommended on an app or something. Otherwise breakfast at Kate & Kim's is a great place to eat proper munch for decent monies. And they're in a band together called Auto Bitch.
How about the best places to drink?
I don't drink alcohol for medical reasons if you mean that kind of drink. The water is good in Bristol though, little bit limey and chalky in part but mostly good PH and refreshing.
Who are the local heroes?
They are the people behind the curtain, unsung and disinterested in recognition, those whose love for Bristol's underground culture is pure and not guided monetarily or for status. Big Jeff is a widely recognised example of one of these people, Google him. For me he symbolizes a sort of purity and uncompromising dedication to live music, it's pretty rad how nothing can stop his love for this experience some of us take for granted. There are so many heroes in Bristol; they are the promoters, the labels, the artists who work super hard to make Bristol worth living in or visiting.
Favourite urban legend/myth?
Matt Loveridge. It would appear he has sadly retired from music but he is a real influence on many artists in Bristol and beyond whether they say he is or not. With multiple projects like Gnar Hest, Speed The Plough, MXLX, Fairhorns, Knife Library, Team Brick, and so many others, there is a deep well of discovery to be made from his amazing music and art.
What are the best sights to see and places to visit?
Arnolfini is great for international, national, and local art exhibitions and the location of the incredible New Year New Noise night; The Cube is an independently owned cinema that is great to see an indie doc, music, or some weird performance art.
How do you get around Bristol? Why?
Foot because the buses smell like burning dead skin piss, and bikes constantly get nicked. But sometimes bus.
Where is the best place to relax? To take a walk?
Kelston Roundhill off the 37 bus to Bath. You get a great view of Bristol and Bath at the same time.
What's the worst thing about Bristol?
Bristol.
What's the best thing about Bristol?
Bristol.