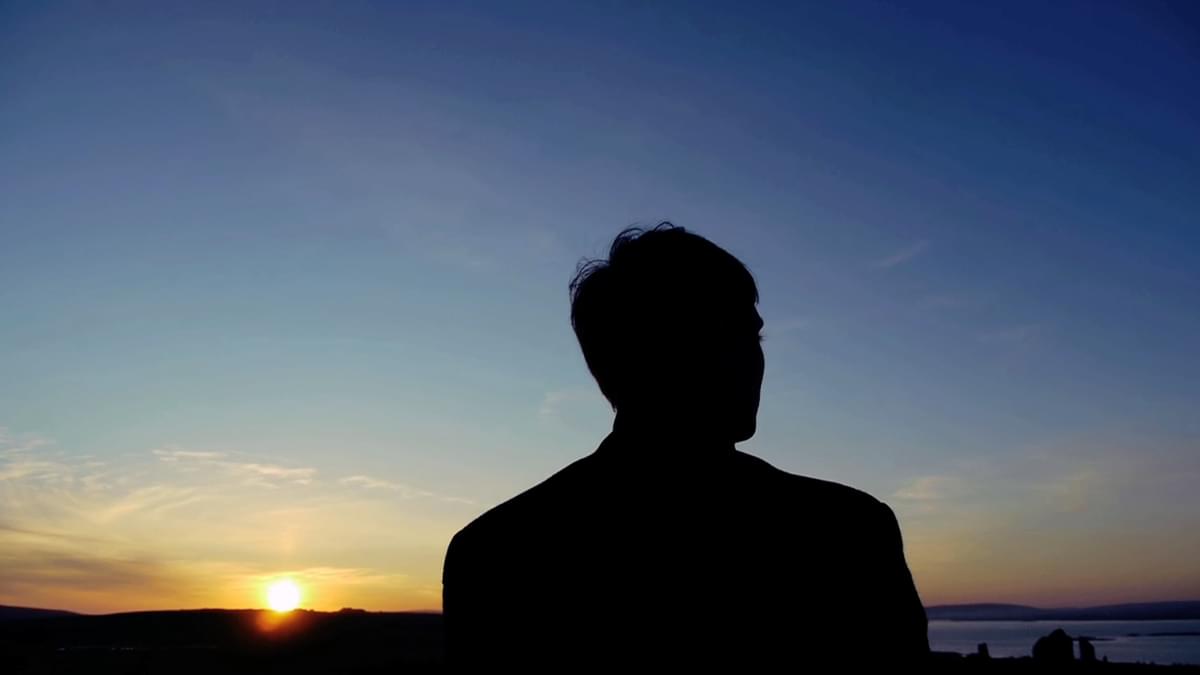 Erland Cooper's Guide To The Orkney Islands
04 April 2018, 11:04
Scottish multi-instrumentalist/producer Erland Cooper (The Magnetic North, Erland And The Carnival) gives us the lowdown on his home of Orkney.
How would you describe Orkney to someone who's never been?
The edge of the world - watch that 1930s film. Local poet George Mackay Brown described it best: "The essence of Orkney's magic is the deep marvellous rhythms of sea and land, darkness and light."
Funnily enough, when I grew up, he was pretty much a next-door neighbour to me, so as a boy I had the chance to talk with a Scottish legend, a world-renowned poet, and to gain valuable life-affirming knowledge and wisdom from a possible mentor... instead, I threw pebbles at his window and knocked on his door and ran away, like all the other stupid, little, bored kids, stuck on an Island.
Who are the key local musicians/bands/labels?
Peter Maxwell Davies spent much of his life there in a little shack on the Island Of Hoy. Kris Drever is a great local hero and folk export to the world and local bands like Saltfishforty can get a good jig going. There were no record labels on Orkney when I grew up, although plenty of trad. folk music releases! What Pictish Trail is doing with his Lost Map Records, from his caravan on the Isle Of Eigg, is genius.
What's the best venue to watch live music?
For me: Stromness Town Hall. I used to sneak in here during the annual folk festival and sit up top looking down at passing troubadours like Aly Bain and Phil Cunningham and catch a glimpse of a hardanger fiddle player, while my mates played football and I got into Bert Jansch and Pentangle.
There is probably a decent club with a proper sound system these days in Kirkwall - but for me, the front bar of the Royal Hotel or Flattie Bar were always good places to be when a folk session would kick off. I was working behind the bar and it was great way to stop a bar fight. The most prestigious venue is the 800-year-old St. Magnus Cathedral.
True story: I did a show there with The Magnetic North to 600 locals and my sound guy at the time, when he turned up (used to playing clubs etc.) started kicking off at the kind and gentle local custodian in the venue about the "f***king pillars" and "can we move them or change something as the line of sight is a sh*te joke". Needless to say, we never worked with him again and I almost threw him off the pier head, ceremoniously.
What's the best club?
Skara Brae or Maeshowe, they've been going for what feels like 5000 years...
Where's the best place to buy records?
There was only one record shop in Orkney - Grooves. I hope it's still going strong.
Where are the best places to eat?
I took guitarist Simon Tong to Orkney a few times and he's a great food snob. The only place that passed his acute and fine palate was the Hamnavoe, Stromness. The local scallops and fish won him over in the end...
How about the best places to drink?
A pub crawl in Stromness won't take long but for a small fishing town that takes 5-10 minutes to walk through, there are over five pubs. All worth a dram of Scapa whiskey in.
Who are the local heroes?
Edwin Muir. George Mackay Brown. Amy Liptot. Captain James Cook.
Favourite urban legend/myth?
Orkney's famous for its myths and mythology and Norse legends, but my favourite is not the story of the Selkie folk (seal men) or Trowies (dwarves that will take you into the hills for a ceilidh, only for you to wake up the next day 100 years later) but that of Betty Corrigal, the girl buried in the moor.
She fell pregnant out of wedlock by a passing sailor (or local laird's son) and sadly, in despair, took her own life. As a suicide, she couldn't be buried on consecrated ground so she was buried in the peaty moorland. Years later she was dug up by accident by soldiers during the First World War and like an Egyptian mummy, she had been beautifully preserved. Content with their find, they reburied her and then continued their amusement with each passing regiment by digging her up each time. She was later given a proper headstone which was much more respectful. Might write a record about that one day...
What are the best sights to see and places to visit?
Someone said to me on a ferry home (or perhaps it was the local tourist board):"If you scratch the surface or Orkney it bleeds history". That's not a false statement, over every square mile there is another Neolithic site pre-dating the Pyramids. At one point, Orkney was the epicentre of a sophisticated human civilisation - and all this before the Egyptians. The traces are easy to find and too few to mention and much more remarkable than Stonehenge. I'd recommended walking the shoreline, over Marwick Head for example. You'll find the most incredible abundance of bird life, dwelling off the cliffs and within a gloup.
Also take a ferry day trip tothe Island Of Hoy, to see the famous old man before he falls over.
Tell us about your favourite artwork/sculpture/mural.
I'd say the best sculpture on Orkney is the Ring Of Brodgar itself. A 5000 year old stone circle. Billy Connolly once ran around it naked.
How do you get around Orkney? Why?
Orkney is a group of 70 islands, only 20 inhabited. It only takes half an hour to get from one end of the mainland to the other by car. The best way to island hop is by ferry. I since discovered that Orkney is famous for the shortest domestic airline flight... at under two minutes. Westray to Papa Westray.
Favourite local slang word? What does it mean?
So many, here are four of my favourite, at the moment:
Helly buckies = hail stones
Peedie wee numptie = small fool
Beuy = added onto pretty much everything to exclaim something
Cattieface = short eared owl
Where is the best place to relax? To take a walk?
Bay Of Skaill or down Netherton's Road to see Netherton's Teeth and on to Warbeth Beach to spot seals and gannets, while looking out to the Island Of Hoy.
What's the worst thing about Orkney?
It's a barren group of islands off the north coast of Scotland surrounded by sea and cliffs.
What's the best thing about Orkney?
It's a barren group of islands off the north coast of Scotland surrounded by sea and cliffs.
All photography courtesy of Erland Cooper.
Get the Best Fit take on the week in music direct to your inbox every Friday