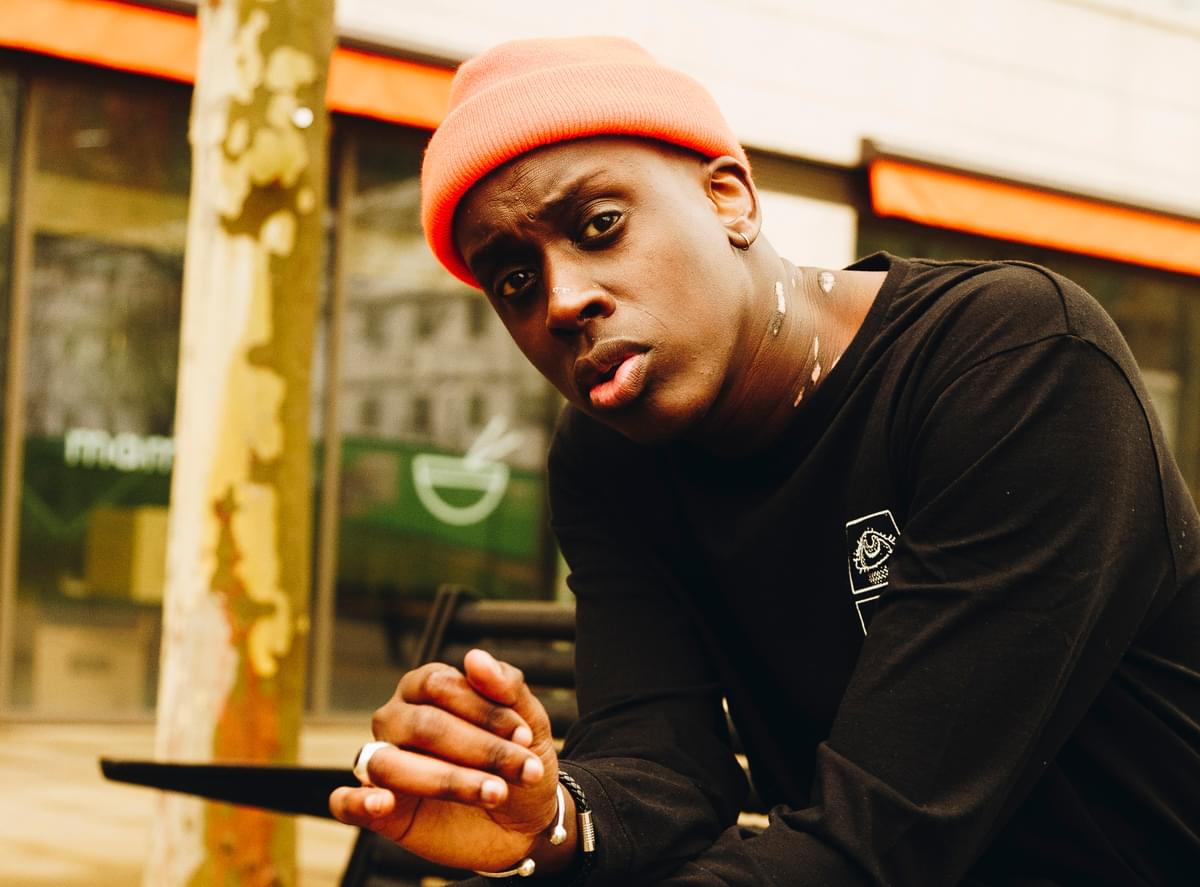 Barney Artist's Guide To Newham and Forest Gate
27 April 2018, 16:11
As he gets ready to release new material, Forest Gate's Barney Artist takes us on a guided tour of his home borough and the surrounding area.
How would you describe Forest Gate and Newham to someone who's never been?
Forest Gate/Newham is a pretty good representation of London in general... lots of people coming together, sharing experiences and cultures, to learn and grow... don't get me wrong, 'gentrification' is rearing its head, but all in all it's still a vibrant place with a lot of integrity.
Who are the key local musicians?
Well where do I start?! The amount of talent is ridiculous! But I'll try and give you a couple to check out... Alfa Mist is an incredible musician who fuses jazz and hip-hop - check out his latest release called Antiphon. Tiana Major 9 is an up-and-coming vocalist with a superb vocal range, check out her latest single "Levee (Let It Break)". IDEH is an alternative R&B singer who has got truly hypnotic songs - check out her single "22".
What's the best venue to watch live music?
Stratford Circus. I've watched tonnes of shows at Stratford Circus, it's really the only venue I got the opportunity to go to in the area... what makes it even better is that when I was in college they would open their doors and let us kids put on free shows for our friends and family! I defo got a lot of time for SC!
What's the best club?
I can't lie there's not really any clubs... they all end up getting shutdown tbh but if you're looking to have an entertaining night, go to the Wetherspoons in Stratford... you'll never have a dull moment.
Where's the best place to buy records?
Charity shops!!!! You get some of the best records from a charity shop... I got a Nelly's Nellyville on vinyl the other day, I nearly cried!
Where are the best places to eat?
I know you're gonna think I'm joking, but my local chinese takeaway is incredible!!!!! Shoutout to Moon House on Woodgrange Road, Forest Gate. You've saved my life numerous times... and I'm forever grateful!
How about the best places to drink?
The Golden Fleece on a Sunday Afternoon can not be beaten.
Who are the local heroes?
That's an easy one: D Double E. It's funny because the thing is that D Double E lives in Forest Gate, so when you're seeing him at Papa's Chicken or the Co-Op supermarket you don't know if you should be a fan boy in case it's going to be awkward when you see him again the week after... love him though.
Favourite urban legend/myth?
There's a few but the one that sticks in my mind is the smell that surrounds Gallions Reach... basically the stench that surrounds this little shopping complex will make you reconsider your life choices, but it's something that I feel everyone should experience at least one time in their life.
What are the best sights to see and places to visit?
Well after you've recovered from the Gallions Reach Stench my suggestion is that you go to the Stratford Mall - now don't go to Westfield Mall coz that's the new glitzy thing they built for the Olympics... that's air... but the Stratford Mall is where it's popping. Got so much character with real locals! If you go at night it turns into a makeshift rollerskating rink some incredible skaters running rings round security which is very, very entertaining.
How do you get around Forest Gate/Newham? Why?
Mostly walk or drive if I'm being lazy... just because the bus can be annoying and I always seem to get into a shouting match with the driver.
Favourite local slang word? What does it mean?
Donny. Just another word for 'pal'.
Where is the best place to relax? To take a walk?
Epping Forest. Definitely had a couple evenings sitting by the pond in Epping Forest listening to Donell Jones thinking I'm in a '90s R&B video.
What's the worst thing about Forest Gate/Newham?
When gentrification alienates the locals - we haven't got much financially in Newham but one thing we do have is community, and it upsets me when we are made to feel like outsiders in our own space. It's not fair.
What's the best thing about Forest Gate/Newham?
The music, the vibrancy, and the culture.
Get the Best Fit take on the week in music direct to your inbox every Friday