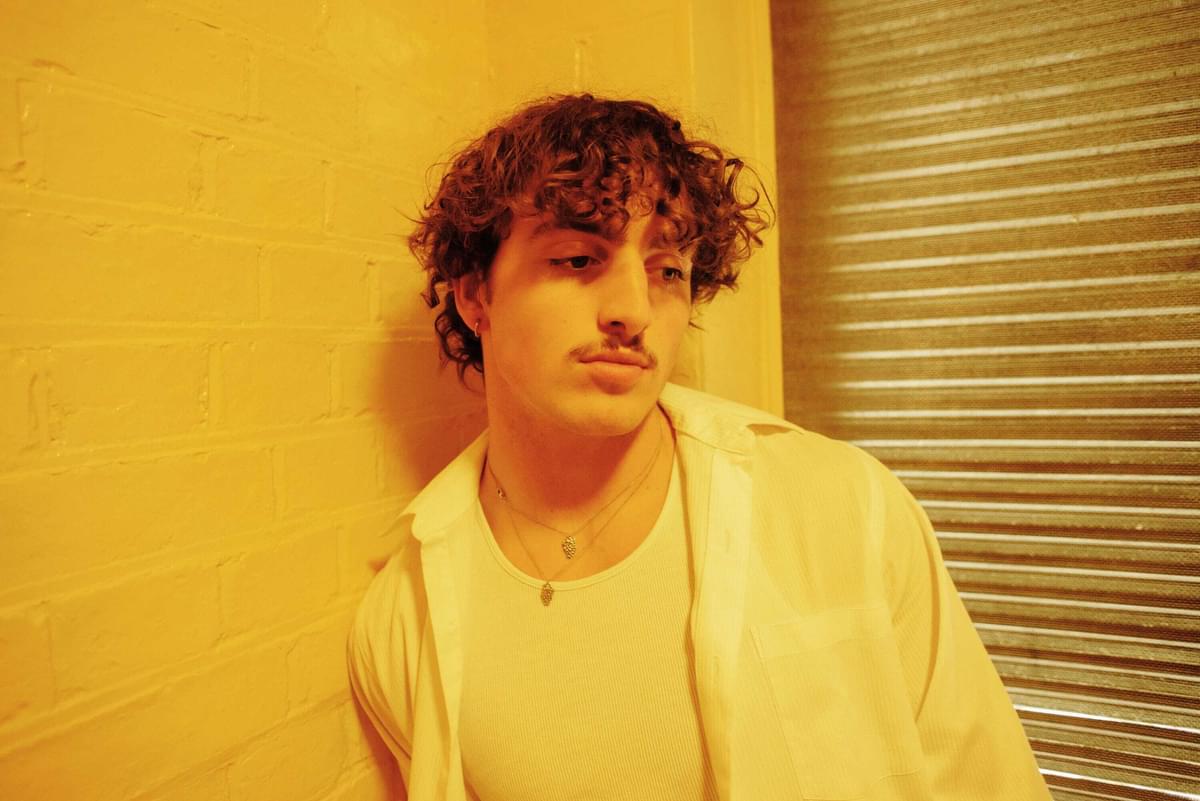 On the Rise

Benson Boone
23 May 2023, 14:00
Despite only finding his voice three years ago, Utah-based TikTok breakout Benson Boone is quickly learning the tricks of his new trade.
I grew up playing a lot of sports, as many as I could play. I did a lot of backpacking and cliff jumping", smiles Benson Boone from a friend's kitchen in LA. "It wasn't until recently that I discovered I could sing."
Currently based in Utah, Boone is in the city of angels for a month-long stretch of writing and rehearsals before he hits the road on his debut US tour. "This is gonna be the longest I've ever been here," he says. "I can't even imagine what this US tour is gonna be. I'm so excited, I'm so pumped. Everything's just coming together."
Originally from Monroe in Washington, about an hour and a half from Seattle, Boone grew up as the middle child of four sisters. Alongside his best friend Eric Magelsen, he'd spend weeks away in the great outdoors experiencing nature and seeking thrills. "We'd do everything together," he laughs. "We'd just take some backpacks and go out for a week and just fish and cliff jump and be in the mountains, and that was how I grew up."

While music may not have been his focus, it was ever present around the house. His sisters took piano lessons, and after they were finished practising, Boone would jump on and teach himself songs, learning by ear. After dinner, he and his family would clear up the kitchen while listening to classics by the likes of Elvis Presley and Stevie Wonder. But there was another passion he shared with just his best friend. "Eric and I, when we were kids, were obsessed with Justin Bieber and One Direction," he laughs. "We were big fans, we wouldn't tell anyone that, but we definitely were."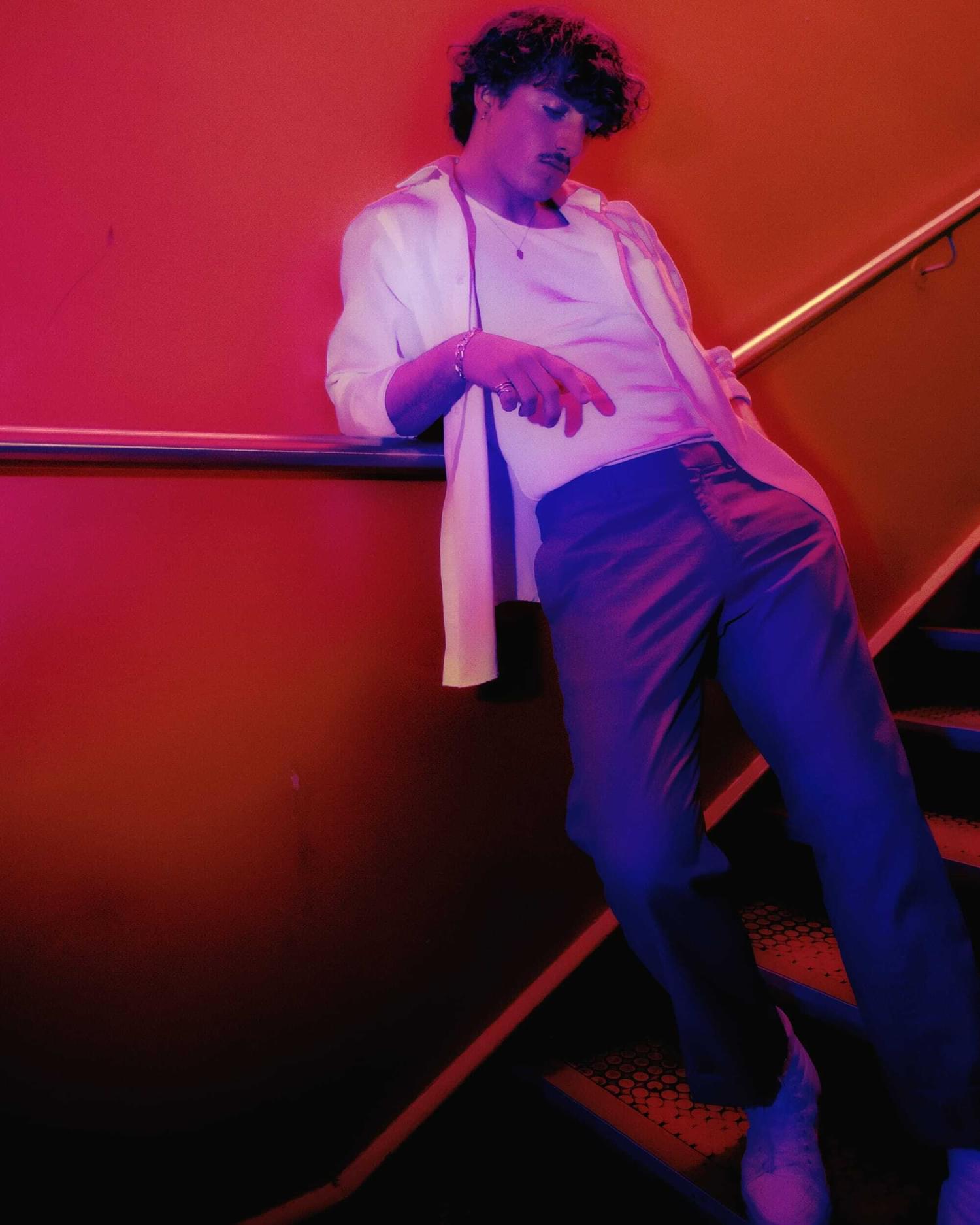 During their senior year, Boone and Magelsen decided to start a group for their school's Spring Fling festival, which included a battle of the bands. Originally Boone was meant to play the piano, but when their singer dropped out just before the big show, he took one for the team and stepped up to the mic. Needless to say, his band won the competition.
On stage and giving it his all, Boone discovered his vocal talent, yet it took him a good few months to truly unleash its full potential. At the end of his senior year, Boone joined TikTok. He began to jump on trends, creating videos that platformed his natural charisma, and within three months had built up around three-hundred thousand followers. Only then did he decide to post a video singing. "It did so bad, I was so embarrassed. I was like, I'm never doing this again," he laughs. "But a trend the next week came up and it was this Miley Cyrus trend where you'd lay on your back. I did it, and it just blew up. Then everyone was like, post a singing video! I posted one more, then one more, then one more, and that was when American Idol saw my videos."
He was asked to audition and cast into the televised show, making it through to the Top 24 before dropping out. At the time, he had a place at university in Idaho to study architecture and wasn't sure he even wanted the career of a popstar. "Sometimes I'm a little bit too stress-free. I just made the decision in my head and I didn't look back," he explains. "People have waited their whole lives for that moment and I did not feel like I deserved to be there as much as them. I didn't even know if I wanted to do music, it was something I'd just discovered I could do."

Boone's pivotal moment came shortly after when Imagine Dragons' frontman Dan Reynolds reached out about working together. "It just seemed to be world's aligning because it was the most perfect timing possible," he smiles. "The sessions with Dan were unlike any session I've ever done because I went to his house. First of all, his house is so big, I didn't even know what front door to use. He's like, six-five and looks like Hulk and I was like, oh dear. He's just the nicest guy and just made me feel very welcome."
Over the course of three days, Reynolds helped to teach Boone how to write songs. "I did not know what to do. I'd never tried to write something before, I just literally was so unprepared," he says. "I got there and he just started playing the piano, then I hopped on the piano, then we just started going for it. We did three days together and he was like, 'this is how I work, but we're gonna help you find how you work.'"
After their three days were over, Boone travelled from Reynolds' home in Vegas to LA for his first run of songwriting sessions. He penned the chorus to breakthrough debut "Ghost Town" in an Uber to his first ever session. "After I stepped away and worked with Dan, that was my very first time ever writing a song and that is when I knew I wanted to do music, is when I started writing," he says. "It just literally felt my whole life was building up to that point without me even realising it."
He signed with Reynolds' Night Street Records, an imprint of Warner, and released "Ghost Town." A painful piano-driven lament on the breakdown of a relationship, the track's subtle production provided the perfect platform to allow Boone's vocals to flourish. "I wanted my first song to be very authentic, so I drew the artwork, I helped with as much producing as I could, I was just very present in the production," he says. "I recorded all the instruments and obviously I sang all the vocals. I wanted to be part of everything."
Building from where "Ghost Town" started, his follow-up "In The Stars" was a heartfelt letter to his grandmother following her passing. Emotive and tender, it further catapulted Boone as a writer with a talent for mixing both relatable and personal sentiment. However, it's his newest PULSE EP with which he feels most confident.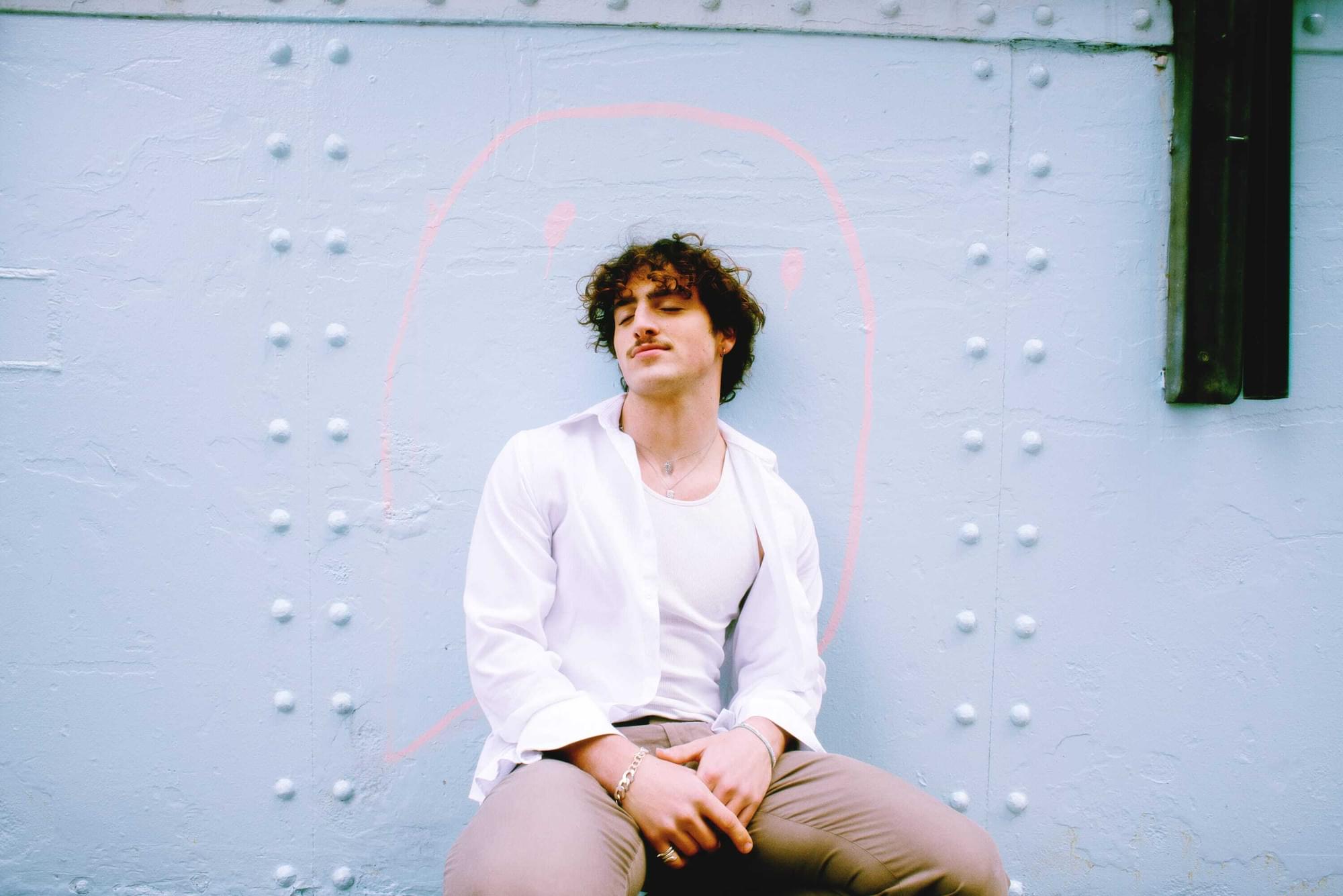 Bolstered in pop production and song construction that teases explosive chorus, the EP's five tracks skip across influence and impact. "Coffee Cake" has the kitsch carefree swagger of Harry Styles in love, while "Sugar Sweet" saunters with the slick delivery of a Bruno Mars production. While previous efforts relied more heavily on Boone's impressive vocal range, across PULSE his pop hooks shine

Writing all but one track with long-term collaborator Jack LaFrantz, Boone believes their partnership pushed him to further develop his approach and abilities. "The thing I love most about Jack is, he understands me very well," he says. "When I write, I will do all the melodies happily, and they usually come very quickly. He will listen and he'll push me in directions. When I write with Jack it feels like I'm pushing myself and I love that. My music is getting better and I'm becoming a stronger writer."
Get the Best Fit take on the week in music direct to your inbox every Friday