The trip to the Big Apple offered Tennant the chance to play a few tunes to underground disco producer Bobby Orlando. The songs had been written by Tennant and Chris Lowe over the preceding two years. Without hesitation, the underground disco producer announced they'd make a record together. The Bobby O version of "West End girls" was released in 1984 and the Boys were born.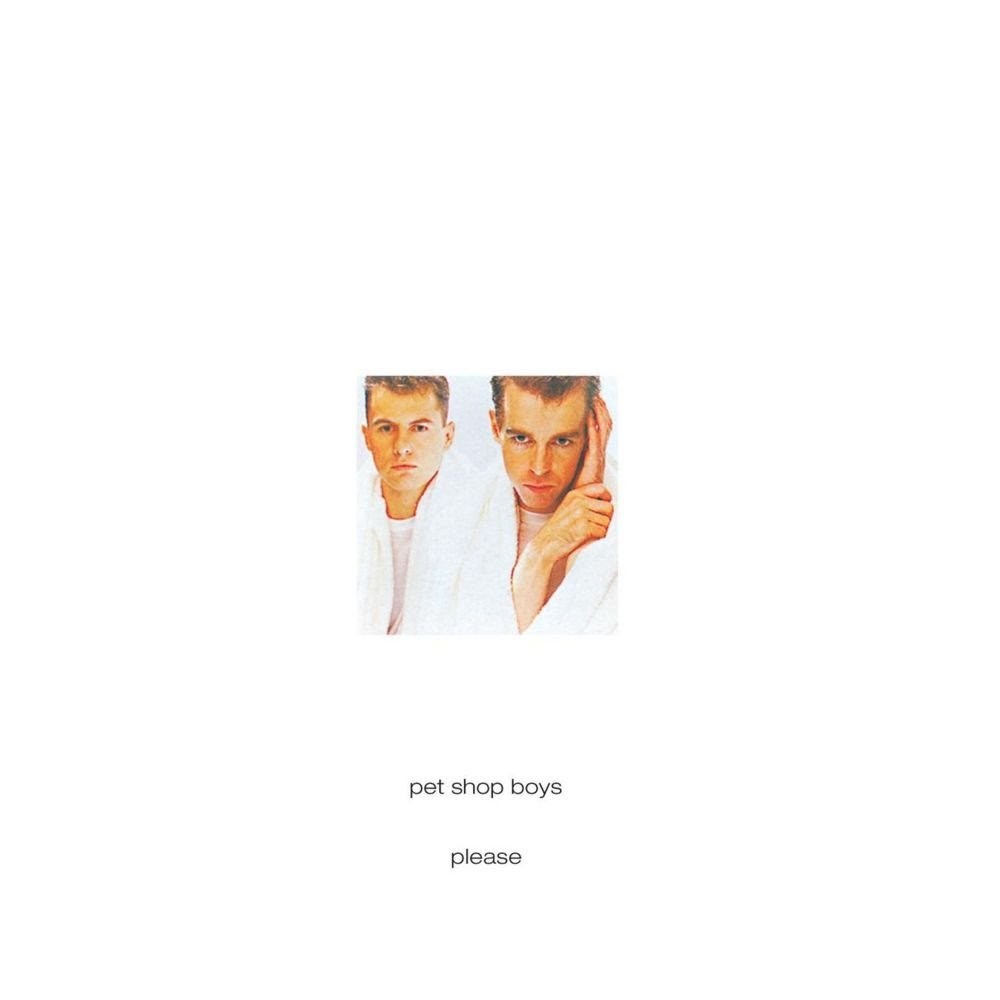 Please
It took another two years before they'd signed to Parlophone and released their debut album, Please. Along the way they racked up a modest British chart hit with "Opportunities (Let's make lots of money)" at number 116. The money had to wait…
Back in England, producer Stephen Hague later got his hands on "West End Girls" and it was good enough to hit number 1 in the British chart in 1986. Hague remembers how he took the Bobby O version in a new direction. "I could tell that the song was very cool," he later told an online PSB forum. "But from the beginning it seemed too fast to me, so we slowed our version way down. One thing led to another once we started working on it… it invented itself as we went along." According to Tennant, the song was originally a rap that he'd written in response to "The Message" by Grandmaster Flash, to address the pressure of living in the city – but with a London twist.
By that point, work on their debut album was well underway at Advision studios in Fitzrovia. A loose concept for the album started to come together, with Tennant describing it as: "They run away in the first song, they arrive in the city ("West End Girls"), they want to make money ("Opportunities"), they fall in love ("Love Comes Quickly"), move to suburbia ("Suburbia"), go out clubbing ("Tonight is Forever"), there's violence in the city ("Violence") and casual sex ("I Want a Lover"), someone tries to pick up a boy ("Later Tonight")… it does sort of work."
If nothing else, a closer look at the lyrics to "Opportunities" reveals Tennant's prescient understanding of cyber-crime as he sings: "I can programme a computer / Choose the perfect time / If you've got the inclination / I have got the crime." Take that Zuckerberg!
Yet on second blush, the songs near the end of the album are the ones that still hold the most surprises. The crystal-clear new sound on "Violence" shows of its impressive electro credentials, while the dubby trombone lines on "I Want a Lover" appear both woozy and striking. In all the new 'Further Listening' reissues from the duo, there are more gems hidden on the second disc. This includes the propulsive Roy Dean Miller version of "Why Don't we Live Together", as well as the Bobby O versions of "West End girls" and "Opportunities" – the latter being preferred by Tennant because of its 'punk disco' edge. "It was meant to be an anti-rock-group song… it's the same idea as that anti-hippie album by Frank Zappa and the Mothers of Invention, We're Only In It For the Money. It's a wind-up."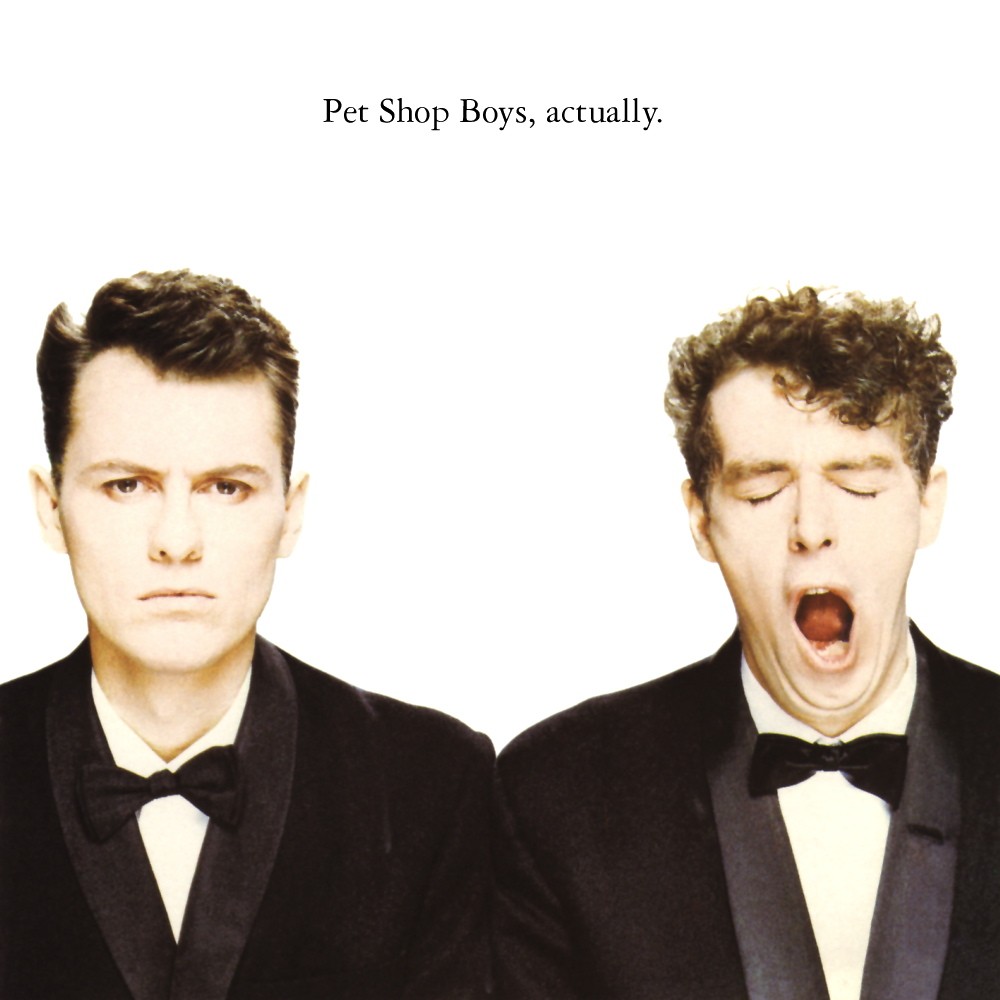 Actually
Actually arrived a year later in 1987. The previous 12 months had been spent writing more music – and refusing to tour. "I think [not touring] was a strength," Tennant said, "because we spent quite a while writing songs. The idea was to make it more musically ambitious. Bigger-sounding."
The ambition was a success as the album reveals an entirely new sound world for the duo – more clinical and glossy, with greater dynamic power. Some of it was down to the luxury of having EMI's almost limitless backing and budget, which allowed them to pick producers and studios from London to New York.
Tennant summed up how the American market influenced their evolution as musicians by saying: "As soon as Actually came out we planned another tour and promptly cancelled it. We did lots of promotion instead. We were still having hits in America, and I felt that we had the secret of contemporary pop music, that we knew what was required. We entered our imperial phase. We did our thing with Dusty [Springfield], we made a film [It Couldn't Happen Here]. It was exciting."
Nevertheless, it was Britain where the hits were adding up. Three of the album's songs were to hit number 1 – "It's a Sin", "Always on my Mind" and "Heart" – with only Rick Astley's "Never Gonna Give You Up" halting the progress of "What have I done to Deserve This?" with its Dusty Springfield cameo.
It was a precipitous time for British musicians in general, who were as big at home as they were abroad: The Smiths, Depeche Mode, Paul Weller and Human League, to name a few. Yet Tennant feels Actually hasn't aged well. "I don't think it hangs together as well as some of our other albums," he said.
He's got a point. The more ambitious range of song tempos rub up against each other as the album wears on – with the ballad "It Couldn't Happen Here" sitting awkwardly in the wake of the preceding up-tempo tunes "Hit Music" and "Rent".
Meanwhile, the infamous back-handed Tennant humour seemed to cast a more serious and darker shadow over the songs. It's only neutralised by the accidental photoshoot yawn from Lowe that's captured on the front cover. If there was a theme to accompany Actually it is 'loosely about Thatcherism', admits Tennant. "You have ["Shopping"] about nationalised industries [being sold off], you have poverty in "King's Cross", you have Aids in "It Couldn't Happen Here"."
The second disc of Further Listening tracks kicks off with a gem – the previously unreleased mix of "I Want to Wake Up", which is both eerily strange and incredibly atmospheric once the drums were stripped out by Lowe. And while there are no other tracks so radically reimagined, the extra tracks reveal a bevy of extended mixes showing the impact that house music was having on clubs from Detroit to London.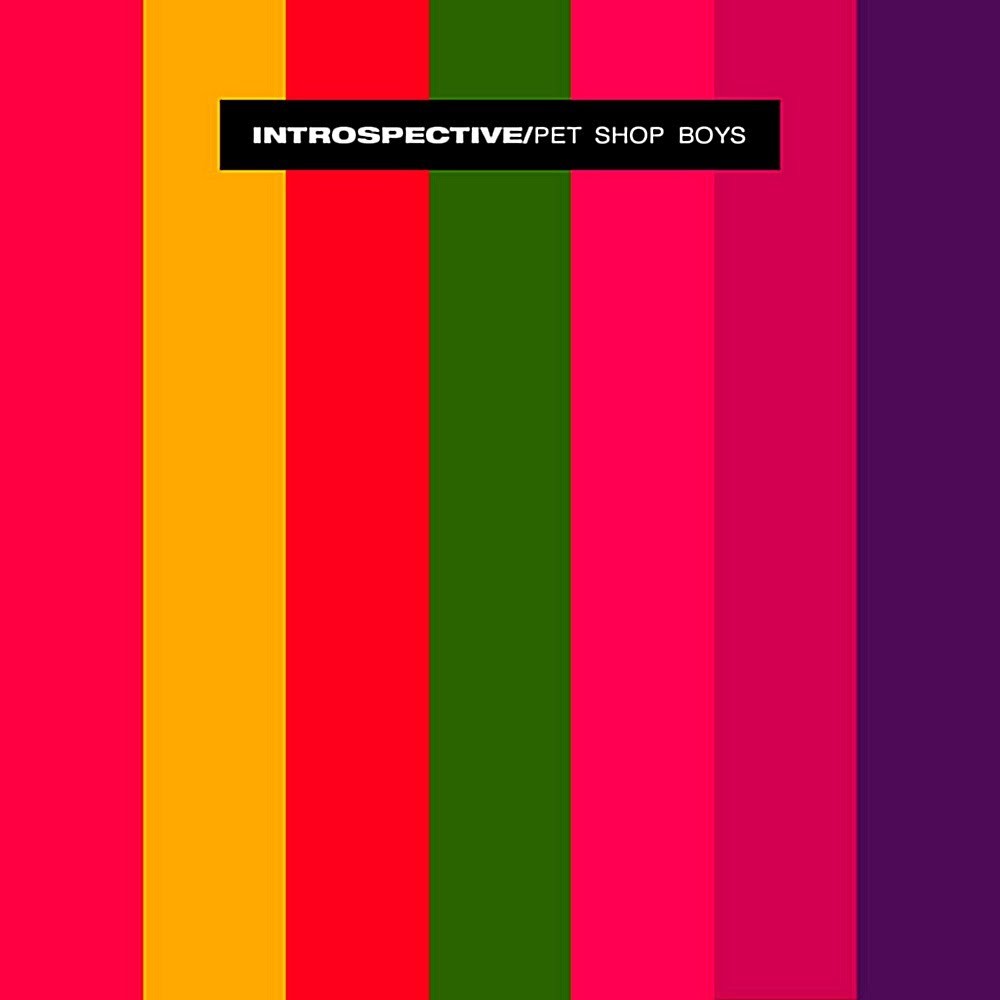 Introspective
Things had changed by 1988. The Pet Shop Boys were done piecing albums together with singles and loose themes. Instead, they returned to their dancefloor roots with Introspective and its six extended tunes clocking in at a weighty 48 minutes. "It was quite exciting to plan the songs as we had been so disciplined at making four-minute pop singles," Tennant said. "We understood the essence of pop music and so we felt we could do what we wanted to do." The result is the duo's best-selling album.
Five of the six songs ended up as singles – edited down of course – as "I'm not Scared" was a single for Patsy Kensit's group Eighth Wonder. Two were produced by Trevor Horn ("Left to my own Devices" and "It's Alright"), one with the help of Frankie Knuckles in New Jersey ("I Want a Dog"), one with David Jacob and one with Lewis Martineé in Miami.
Recalling the encounter with the late Chicago house DJ Frankie Knuckles, Tennant said: "He was a big guy, very gentle. The mixes… just sounded fantastic. There was this incredible contrast with my voice. We drove around New York in a limo playing the mixes. It had a kind of dark deep house atmosphere… it brings out the song's sad sinister quality."
The most ingenious of inclusions was "Always on my Mind/In my House" – a clever riff on the number one single from the Actually years that had never been released on an album. A new version pops up here, weaving its way from a stripped-down acid house track, complete with a Tennant rap, which gives a nod to the original tune, before closing out with a recording of fireworks from a bonfire party – essentially, everything but the kitchen sink. And it works.
Perhaps unsurprisingly, the second disc of Further Listening tracks reveals few gems. Considering it was an album of 12-inch club tracks that were edited down to singles, there wasn't a lot left on the cutting room floor. Unless you're interested in some faded demos or disco mixes. Rather, the real bonus in this reissue is the collection of stunning photos of Tennant and Lowe. From a vivid Canvey Island photo shoot for Smash Hits to the tongue-in-cheek Marcel Duchamp object-strewn publicity shots from "Left to my own Devices' single sleeve, the shots boast the duo's greatest range of exotic headwear and bizarre outfits.
The Pet Shop Boys may have never – before or since – had the freedom and confidence of the Introspective years. But they've always had fun trying. If nothing else, these three albums show how early and how fast Tennant and Lowe cemented an unrivalled pop empire that's been fascinating to watch unfold over the past 35 years.