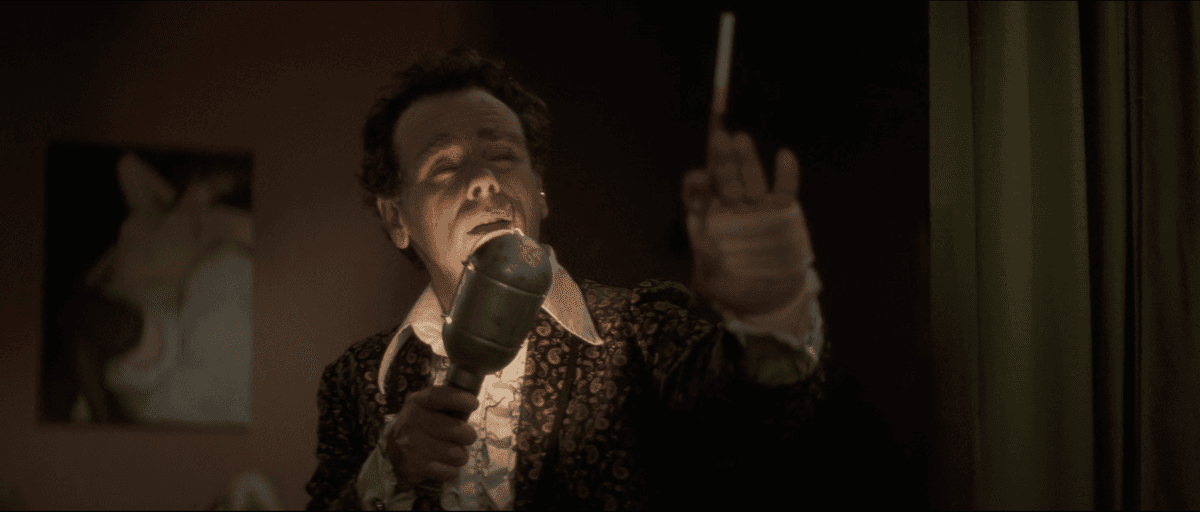 Seven Songs That Made A Scene
01 August 2019, 13:00
We've all been there, that one cinematic moment that really hits you in the gut, and not for just what's happening on the screen, but the pitch-perfect music that accompanies it.
Whether it's a superbly edited scene to match the music, an incredible song that raises the bar, or your favourite band popping up in a film to actually play the song, there's so many options to choose from. And what better way to experience such special movie moments than with a wireless home cinema system. So with that in mind, we've picked our must-hear songs and the superb scenes they complement.
1
"In Dreams" by Roy Orbison - Blue Velvet, David Lynch, 1985
Of course, Lynch's dark slice of 50s Americana wouldn't be what it is without its title track, but the standout scene and accompanying track has to be Roy Orbison's "In Dreams". The trademark falsetto, guitar and powerful expression of loneliness is the perfect combination of otherworldliness for an already ethereal film, and couldn't be a better match for the menacing obsession of Dennis Hopper's Frank and the incredibly unsettling and terrifying moment where Dean Stockwell's Ben gives his rendition. Lynch originally heard Orbison's "Crying" on a cab radio and was desperate to include it, but felt 'In Dreams' worked better – Lynch would later use a Spanish-language a Capella version of 'Crying' for an entrancing scene some 15 years later in Mulholland Drive.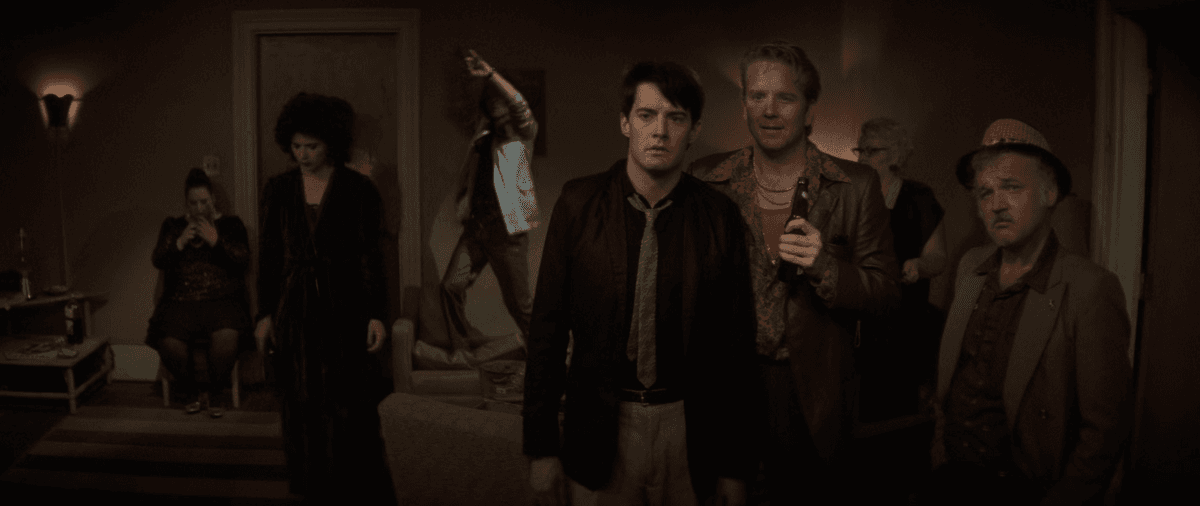 2
"Paper Planes" by M.I.A - Slumdog Millionaire, Danny Boyle, 2008
While "Jai Ho" might have been the track that got everyone dancing, M.I.A's Clash-sampling gunshot-laden track is really what it's all about in Danny Boyle's 2008 smash. Playing alongside a flashback to the main character's youth, the song's boisterous, yet charming swagger skilfully captures the nostalgic charm and escapades of the young children wheeling and dealing to make enough to eat while riding atop trains across India. The cheeky syncing of the cash register samples in MIA's track with the children finally scrabbling together a few rupees is just faultless.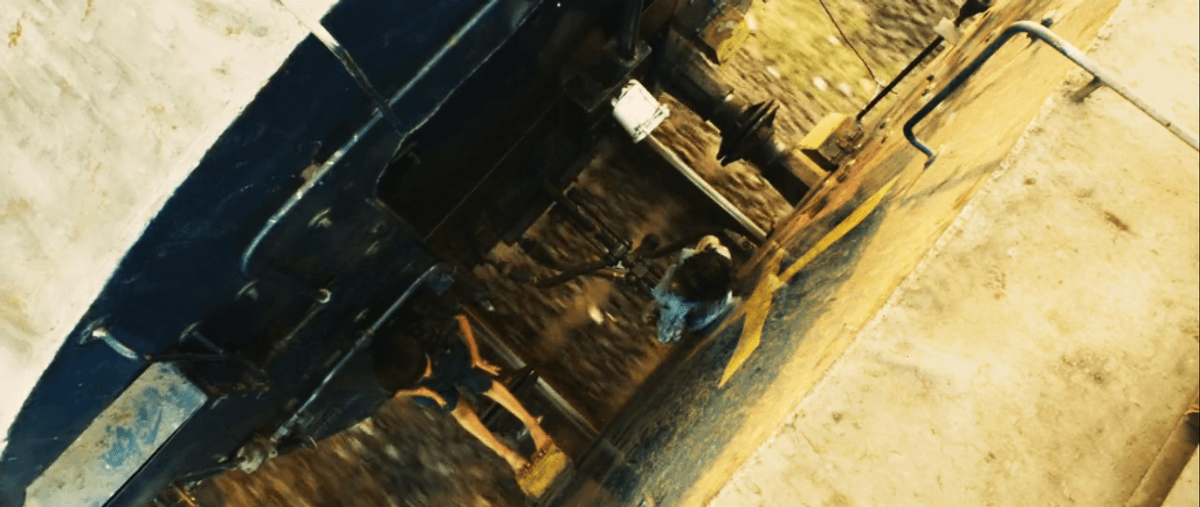 3
"Playground Love" by Air – The Virgin Suicides, Sofia Coppola, 1999.
From Marie Antoinette to Lost in Translation and Somewhere, Sofia Coppola films always feature flawlessly curated art-pop soundtracks, but Air's release for The Virgin Suicides is still the one to beat. The glistening minor-key, synth-filled track provides the ideal backing for the pivotal scene where Kirsten Dunst's Lux awakes on a football field having been abandoned by her lover - signalling the beginning of the end for the Lisbon sisters.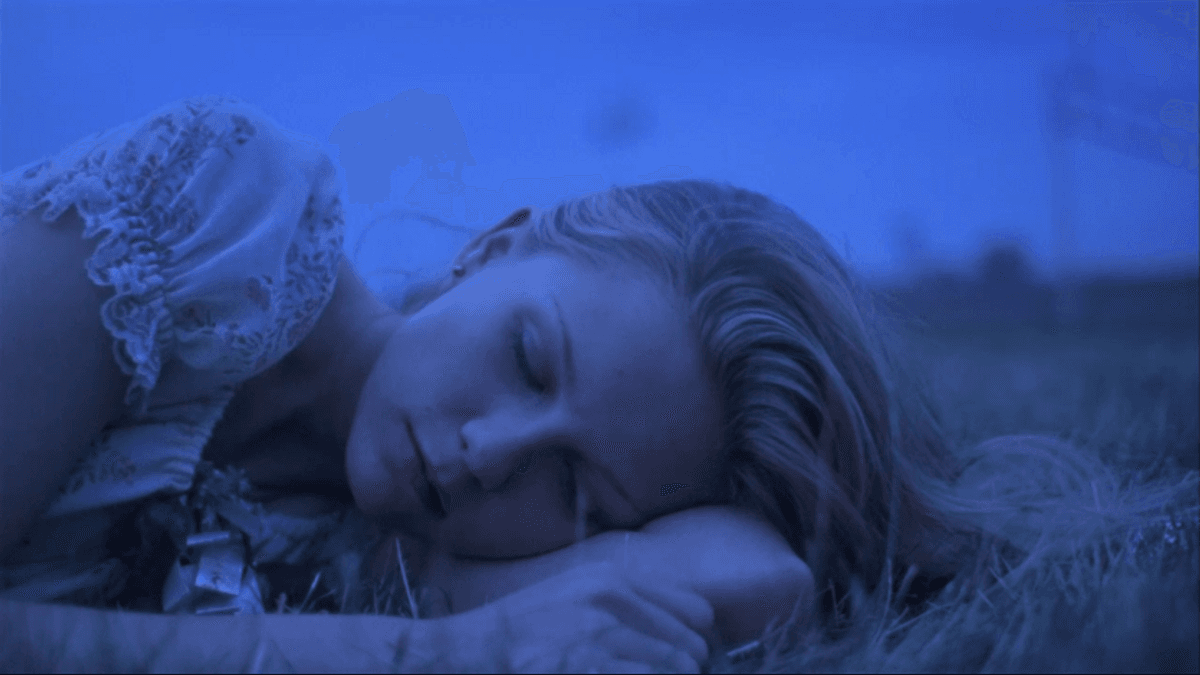 4
"Please Mr. Postman" by The Marvelettes - Mean Streets, Martin Scorsese, 1973.
There's a treasure trove of soundtrack moments to choose from Scorsese's back catalogue, but this Motown classic in his 1973 breakout film is something special. The upbeat R&B doo-wop track is the blissful, rhythmic backing music playing off against a increasingly violent and chaotic pool hall brawl scene filmed with hand-held cameras and culminating in Robert De Niro's Johnny Boy fighting atop a pool table with a broken cue in hand.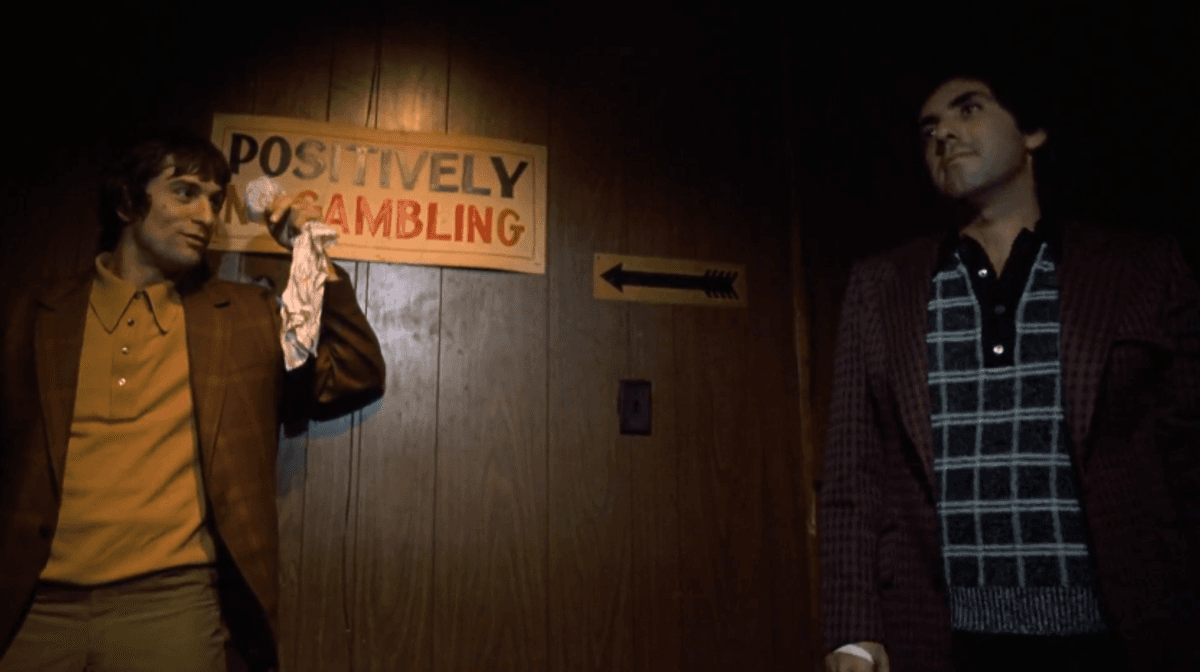 5
"Jockey Full of Bourbon" by Tom Waits - Down By Law, Jim Jarmusch, 1986.
For a movie is based in New Orleans, you'd be hard pressed to find a voice better than Tom Waits to ground the setting and characters in your intro scene. The Latin-style conga beats and distorted vocals of "Jockey Full of Bourbon" combined with the black and white images of New Orleans introduce the viewers through the city to John Lurie's Jack and then via tracking shots back to Tom Waits' Zack. The lack of a plot is easily overcome by the chemistry between the actors, the masterly cinematography and the genius soundtrack that marry the scenes together.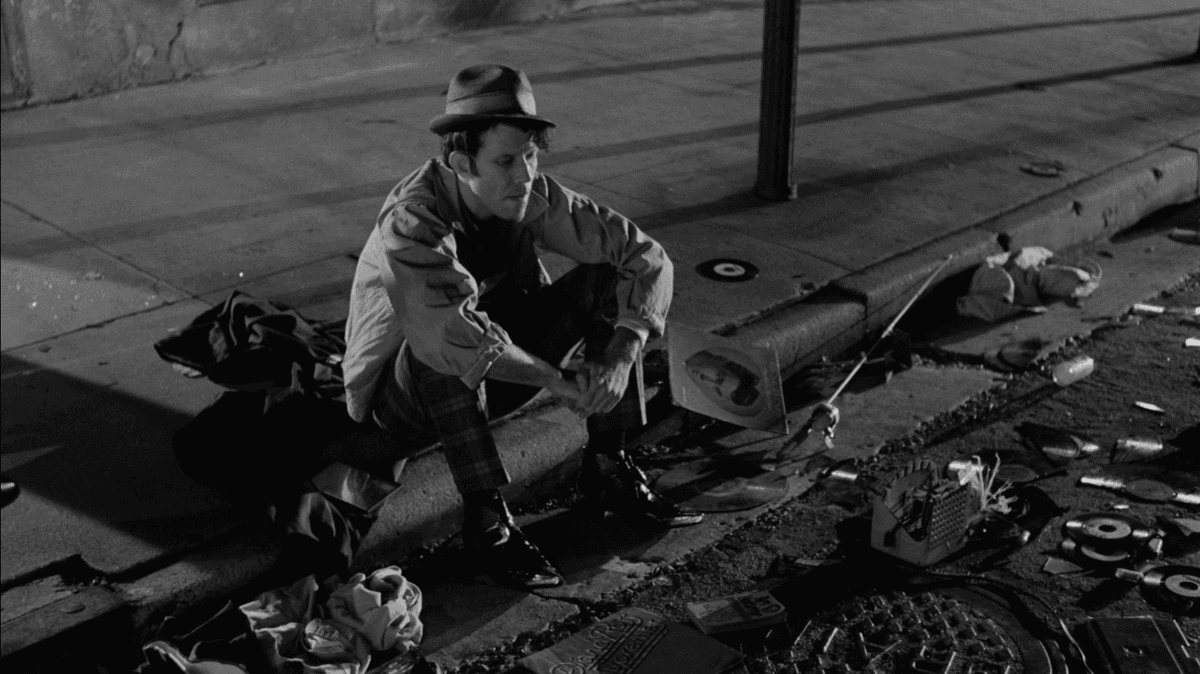 6
"Heroes/Helden" by David Bowie - Christiane F. - Wir Kinder vom Bahnhof Zoo, Uli Edel, 1981.
Not only did David Bowie contribute to Christiane F.'s soundtrack, but the Thin White Duke also appeared as himself for the pivotal concert performing "Station to Station". But the star moment has to be the use of "Heroes" during a playful montage scene depicting the young kids running from the police. The unforgettable chorus "we could be heroes" couldn't be more apt as we see Christiane and her friends sinking further into oblivion, destroyed by their decisions.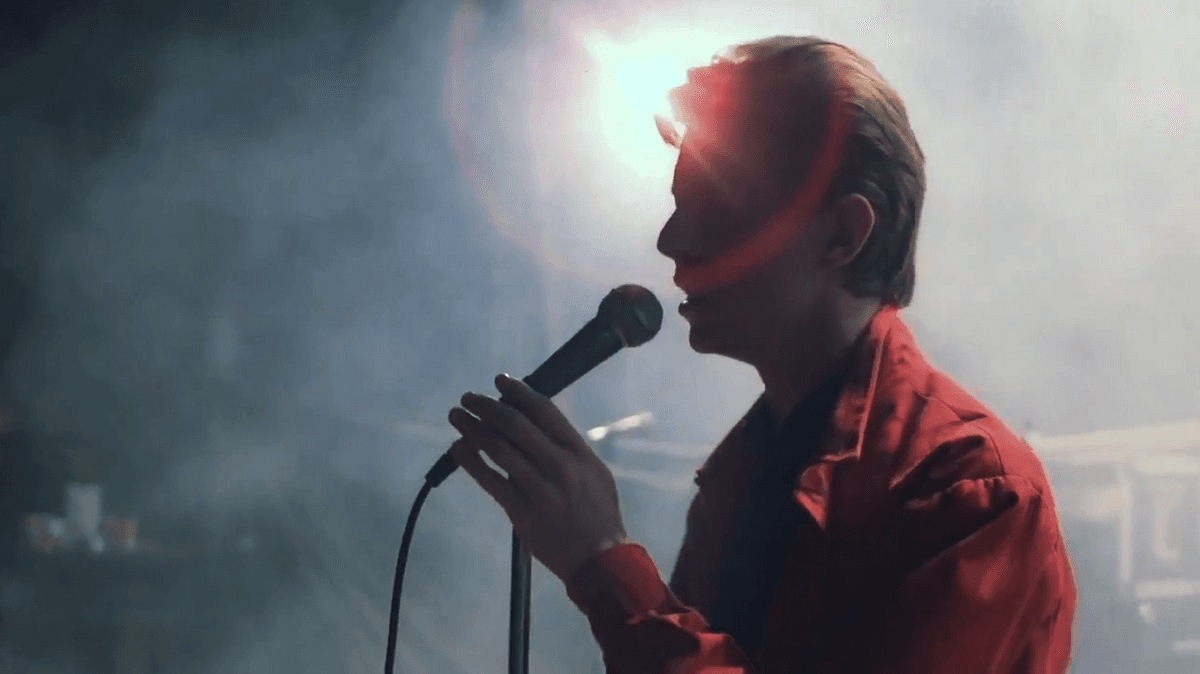 7
"Red Right Hand" by Nick Cave & The Bad Seeds – Scream, Wes Craven, 1996
It's no surprise this song has been plastered across so many films and television shows over the years, but the gritty, gravelly anger and power in Nick Cave's Milton-inspired vocals perfectly fit the trailblazing 90s postmodern slasher that spawned a series. The track shows up early in the film, together with the deliciously tense moment when the town knows there's a predatory figure stalking its blissful suburban streets and are all rushing home before curfew. Of course, the inclusion may be a little obvious given the nature of the song, but if it works, it works.
Get the Best Fit take on the week in music direct to your inbox every Friday