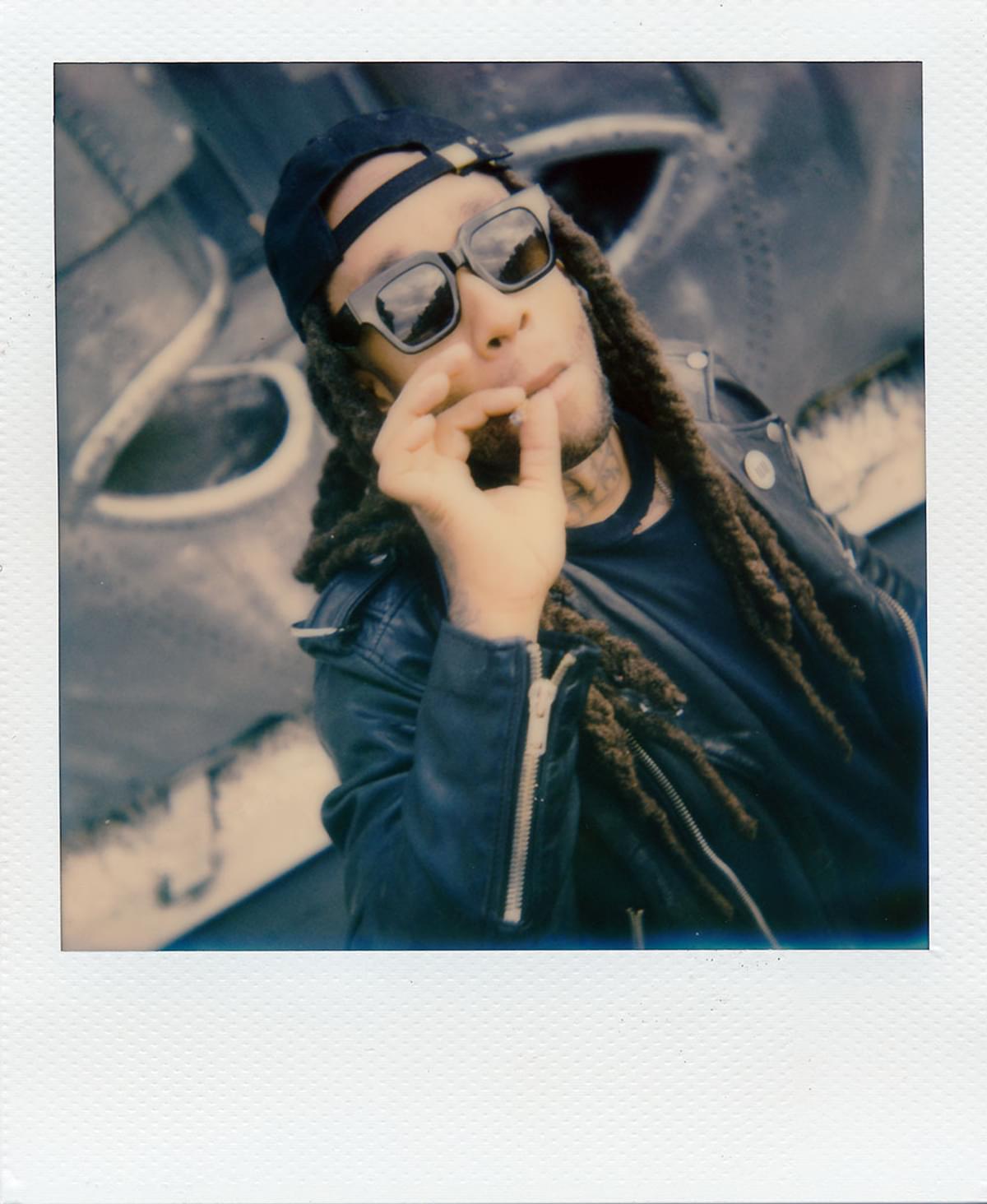 Polaroids with Ty Dolla $ign
18 November 2015, 10:00
As he releases his debut LP, Free TC, we hit the roof top and take a hit with Los Angeles rapper, singer, and songwriter Ty Dolla $ign, all captured on Impossible Polaroids. And yes, that is Ty riding a broom with the metal heads from Pink Floyd's The Division Bell.
Ty Dolla $ign's debut LP, Free TC is available via Atlantic UK, including the latest tracks "Saved" and "Solid", as well as our favourite, the electronic beat-led "Blasé", featuring Future and Rae Sremmurd and a brilliant '90s, VHS-style music video.
We interviewed Ty Dolla $ign at his last UK show at XOYO where he told us "I think my lyrics are just real. Everybody is going through the situations that I'm going through, or has gone through it, or wants to be that guy. So people fuck with it".
[On how far he sees himself going] "Quincy Jones status. You know, just being the best. Being remembered as 'god damn when he was there, he killed it'. One of those types of dudes that had their own shit but at the same time was doing everybody else's shit".
"That was one period, now I'm going to see if we can do it again. So me and the homies are going to run the game for the next 10 summers."
Color & B&W 2.0 Impossible Project 600 film by Impossible & shot on Polaroid 600 series by Jason Williamson.
Get the Best Fit take on the week in music direct to your inbox every Friday