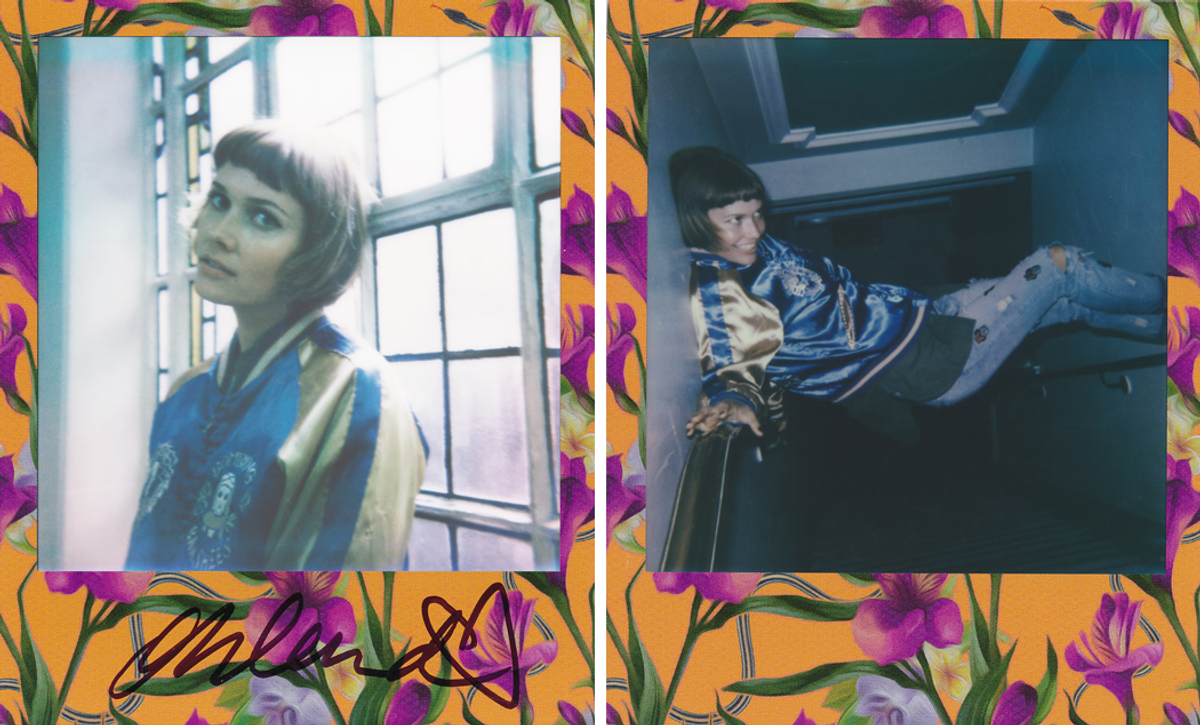 Polaroids with Oh Land
05 August 2015, 12:30
Nanna Øland Fabricius aka Oh Land tells us about her approach to touring while we explore the 1930s art deco treasure trove that is Islington Assembly Hall on Impossible Polaroids, and hugged some statues, before she took to the stage on her Earth Sick tour.
"Being on tour is a time where I feel the most alive. It's a weird thing though, hurry up and wait. You spend hours and hours traveling, waiting for those 60 minutes of intensity everyday. Everyday has a peak and a purpose which is the show and everything else evolves around it and becomes secondary. That's also why it can be confusing to return home after touring. 'Cause everyday life doesn't have a controlled peak. So you can wander aimlessly around feeling like you don't serve any purpose."
"It takes adjusting. That's why I made the album "Earth Sick". The title is inspired by astronauts. When they return to earth after long time in space they get earth sick. Their bodies simply aren't used to gravity and the get reversed divers' sickness. Muscles and bones ache from the pressure. How can we be created for earth and then feel like we don't belong. It's weird. After a week or so I adjust to normal unpredictable life and start appreciating the randomness. But my heart will always pull me back out on the road. I'm a nomad and I never fully settle. It's a blessing and a curse."
We caught her electro-pop stylings live at Islington Assembly Hall that night in a live photos set. Her 2015 tour for Earth Sick has so far included dates in Washington D.C, Cambridge MA, Philadelphia PA, Toronto, Montreal and NYC - where she played both the Music Hall of Williamsburg and the Bowery Ballroom.
Oh Land is currently set for Smukfest in Denmark in August, after which she's going on tour with Of Monsters And Men in the US for shows in Philadelphia, Pittsburgh, Columbia and New York in September, before a set of dates in Denmark in November.
Oh Land's Earth Sick is out now via Tusk Or Tooth, featuring the catchy electropop ballad and single 'Head Up High', as well as the tracks 'Half Hero' and 'Earth Sick'.
Poisoned Paradise & Round Frames Impossible Project 600 film by Impossible & shot on Polaroid 600 series by Jason Williamson.