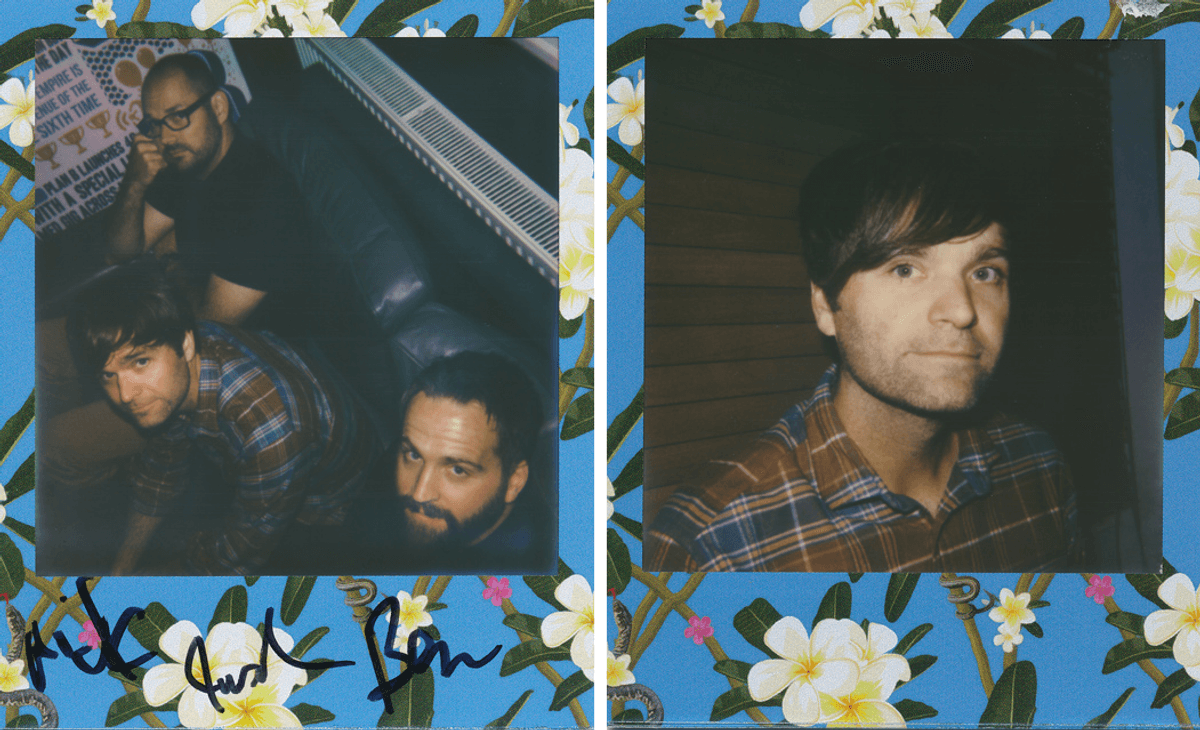 Polaroids with Death Cab for Cutie
10 June 2015, 15:00
The seminal alt-rock trio (and inspiration for this very site's name) were in London for three sell out nights showcasing their long-awaited eighth LP, Kintsugi, and we caught up for some candid Impossible Polaroids backstage, accompanied by extracts from their Best Fit interview.
"I'm proud of every record we've done; it's been said by other people, but I do buy into that idea that your albums are like your children - you love them all, but with time, you come to recognise their strengths and weaknesses."
"To be totally honest, if this album feels like a lyrical throwback in any way, it's because I bought a guitar that forced me to play like I did fifteen years ago. I found myself in possession of an old seventies Fender Mustang that has a small neck; I have stubby fingers, and I always struggled to play guitars with really giant necks. That's what I'd been doing, though, these past few years - playing these Fender G&Ls that were wide-necked, meaning that I wasn't writing parts like I used to."
"I'm a firm believer in the notion that, when you've been around for as long as we have, you need to go away every so often and let people remember what it is they love about you. I'm not saying that wouldn't have happened if this album had come out in 2014, but based on radio play and how quickly tickets seem to be selling, it seems like people did miss us."
Interview extracts taken from Joe Goggins' feature interview with Ben Gibbard on the new record, conducted earlier in March. We also caught the trio in action in London in live pictures here.
Death Cab For Cutie's eighth LP, Kintsugi, was released on 31 March via Atlantic Records; you can see the video for lead single 'Black Sun' here.
Colour Poisoned Paradise and B&W Black Frames Impossible Project 600 type film by Impossible and shot on Polaroid 600 series by Jason Williamson.
Get the Best Fit take on the week in music direct to your inbox every Friday