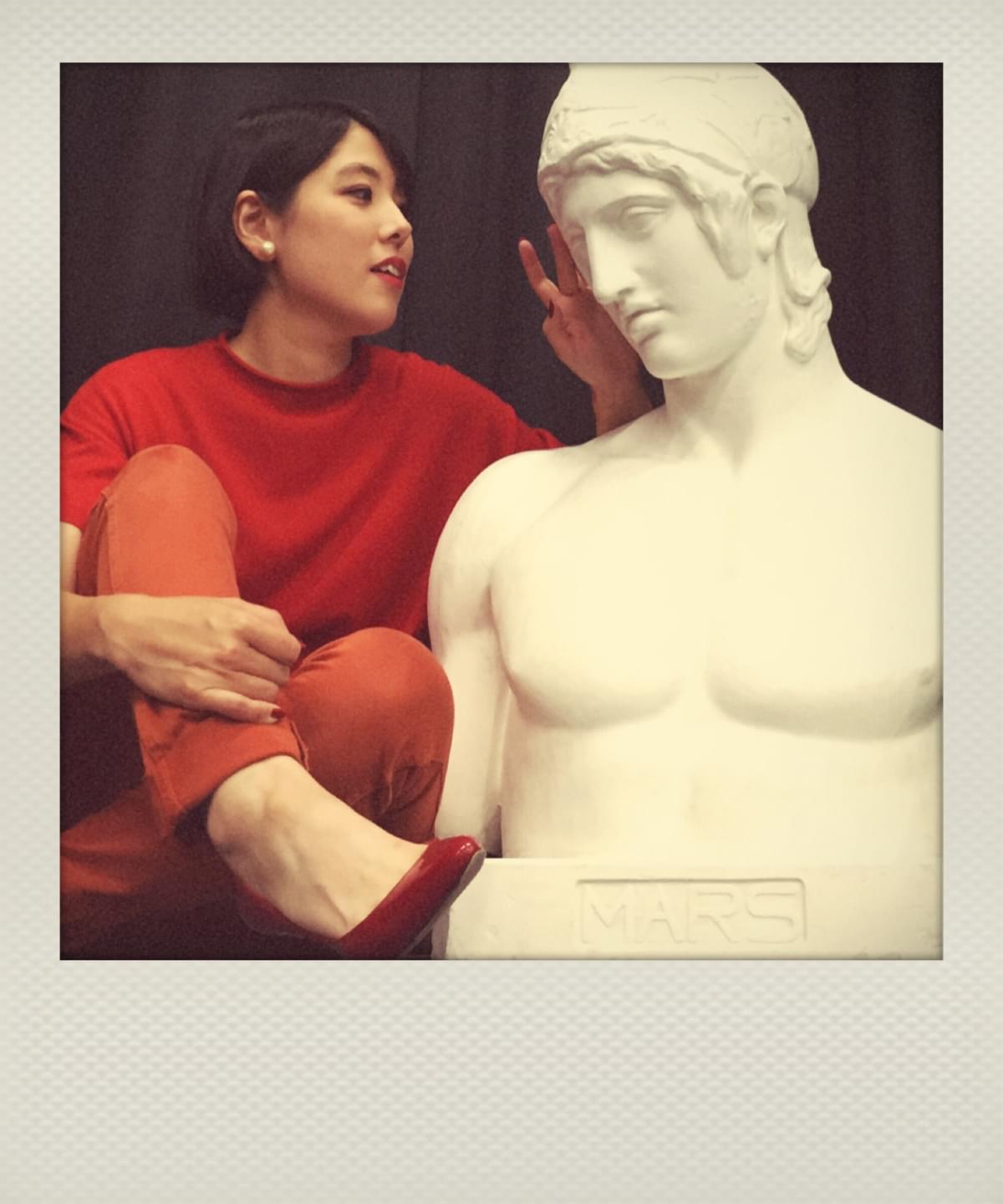 Polaroids with CRYSTAL
28 October 2015, 10:00
Tokyo-based synth trio CRYSTAL take us on a Polaroid tour of the making of their retro-inspired arcade game music video for "No Fun", taken from their latest album Crystal Station 64.
"Our videos tend to be very playful. We like to use lots of colour and are influenced by retro video games. For this video, we set many cameras in a circle because we had to make the 3D data of ourselves. We spread our arms wide, standing at the centre and stood as still as possible. We were so tired but we knew the video was going to be good so we just kept going."
"We also shot various kinds of poses - sitting and lying on the ground to get each perspective correct. The plaster cast figure represents the god of battle and his name is 'MARS'. By the way, band member Sunao Maruyama's nickname is also "MARS". This just happens to be a weird coincidence."
"And lastly, we shot in front of the blue background. This video shows a considerable use of colour, where all three of us go from playing our instruments to being transported into a computerised video game reality. In our new pixelated realm, we break dance and play around having so much fun."
"The video shoot was exhausting so we had a deep rest in between some takes. We hope you enjoy the video as much as we liked creating it."
CRYSTAL's Crystal Station 64 is out now via flau, including the track "No Fun".
All photos by CRYSTAL on Impossible Film.
Get the Best Fit take on the week in music direct to your inbox every Friday