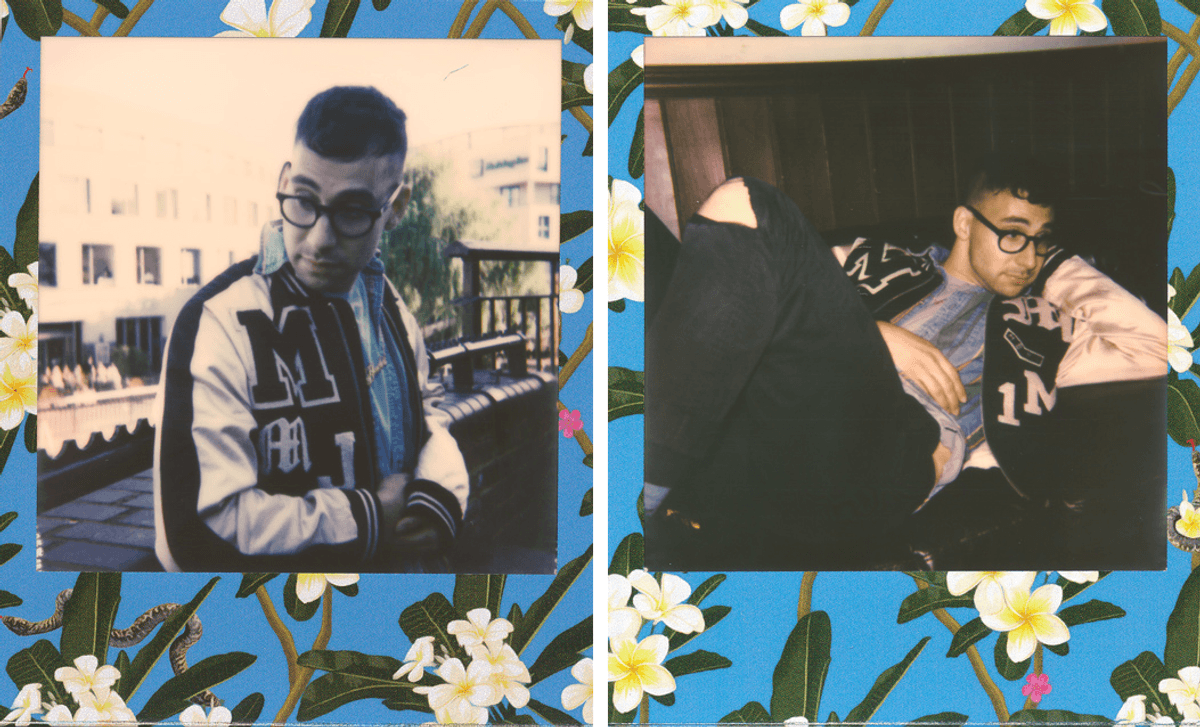 Songwriting & Polaroids with Bleachers
22 May 2015, 09:00
I first started writing songs when I was 12 years old [and] it was a pretty quick shift from playing my favourite '90s songs to writing my on.
The first song I thought I wrote I actually didn't. I wrote this song that I thought was brilliant and then played it for my sister and she told me it was a Red Hot Chilli Peppers song…I made a point of doing things that sound entirely specific since then. The first song I wrote as about feeling like shit. That's all I wrote about when I was a kid. Feel like shit. Unliked. Misunderstood.
As a songwriter, the best advice I've been given is to be myself - or rather that myself is way more interesting than a remade version of someone else. Being honest to your own sound and story is the only way to connect. To never be the kind of artist that makes people want to hear the artist that is referenced. My songwriting heroes? Jeff Tweedy. Tom Waits. Robyn. Jeff Lynne. Taylor Swift. Tegan and Sara. Nick Cave.
I have no process for songwriting. [It] can start and end anyway: with a lyric, a beat, an idea, literally anything. I have no process that works better than any other. Lyrics and melody emerge and come together in a way that I kind of don't know is happening. It's strange. It's all a giant mess until this weird moment when it just isn't anymore. I like that mystery. You just keep fucking around until all of a sudden something doesn't sound like "fucking around" anymore.
Co-writing is all about challenging each other. Collaborating for me is the pursuit of creating something that neither party could do on their own. Something bigger than 1 + 1 = 2. You want it to equal 1000000000.
I know when a song is finished when I listen to it while I'm out of the studio and off my computer in real life and I have this sense that it's a real thing. Until that moment everything sounds like ideas jammed together - but then there is this magic when it sounds realized. You have to be out of a studio environment to understand that.
The worst mistake you can make in the studio is staying there too long or thinking you need to be there for it to be great. You just don't. I do most my work at a table somewhere or in bed.
The greatest song ever written is "Heart of the Matter" by Don Henley. It literally feels like real life. It's like not even a song. It's just purely the emotion of moving on and recognising the past. That's when it's perfect - when music and lyrics and production come together to form something that is entirely impossible to create.
Following the stop off in London, Bleachers is set for dates including Sweetlife Festival in May, and No Coast Music Festival, Banbury Musical Festival and Bonnaroo in June. Bleachers is then set to return to the UK in July for dates at Manchester's Academy and Glasgow's Garage, after which he's on tour with Charli XCX in July/August in the States, and then heading back across the pond for V Festival in August. Colour Poisoned Paradise Impossible Project 600 type film by Impossible and shot on Polaroid 600 series by Jason Williamson.
Get the Best Fit take on the week in music direct to your inbox every Friday