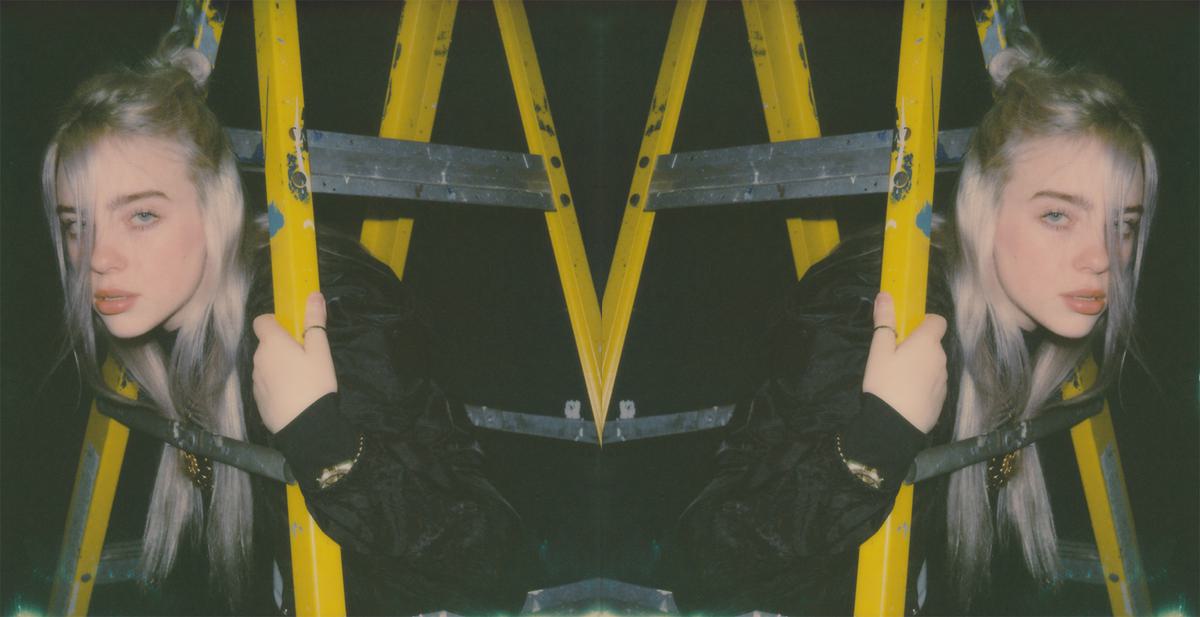 Polaroids with Billie Eilish
14 July 2017, 07:00
As she unveils knock-out new track "Copycat", we climb ladders with fast-rising LA electro-pop singer/songwriter Billie Eilish for some analogue Impossible polaroids before her debut UK headline show.
Having been big fans of the Eilish's early single "Ocean Eyes", we were more than excited to hear the menacingly catchy dark-synth cut "Copycat", which follows in the footsteps of the accoustic/bass drop breakthrough "Bellyache" and the brooding, slow-building piano gem "Bored". Eilish explains, "'Copycat' is about when "people do everything someone else does to the point that they are not even themselves anymore.""
Complete with a ladder-centric video, "Bored" also gets top billing as part of the soundtrack for new Netflix mystery-drama 13 Reasons Why. Eilish reveals "I love ladders for some reason and the thought of being on an endless ladder in a kind of timeless/antigravity space also where no rules apply, is just really sick to me, and goes with the concept of the song by getting nowhere in a relationship, and getting bored."
Eilish revealed to Billboard that "'Bellyache' is about doing one of those things but it's mostly about regret and guilt. Becoming a character can be really fun; to put yourself in a place you would never really be."
Following her sold-out appearance in London, Eilish is set to play US dates through October, including LA, San Francisco, Chicago and NYC, as well as EMERGE FEST in Las Vegas in November.
Color Frames Impossible Project 600 type film by Impossible and shot on Polaroid 600 series by Billie Eilish & Jason Williamson.