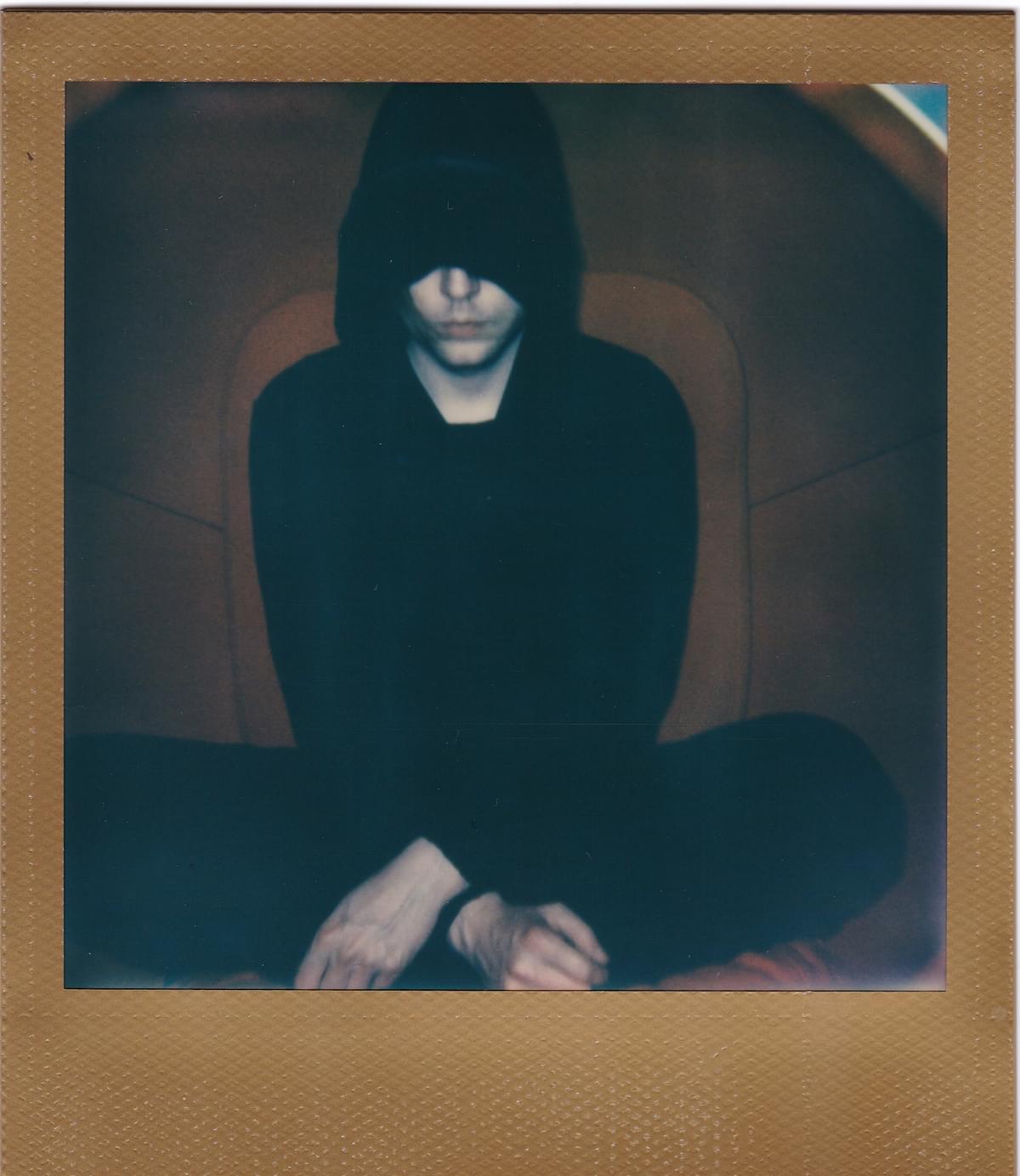 Polaroids from Iceland
02 July 2015, 10:30
Barði Jóhannsson, aka Bang Gang, talks to us about recording his long-awaited fourth LP, The Wolves Are Whispering, living in Reykjavik, art and film, accompanied by a fantastic selection of self-taken Polaroids.
Recording this new album The Wolves are Whispering was very different then the previous albums. I wrote the songs little by little over a long period. When I had done 2-3 days of writing, I ended up doing something else (an opera, score, ads, theater, a Starwalker EP, producing and mixing) for a few months. Then last year I had a lot of songs and picked out the ones I like and finished them. Then I mixed and did some production experiments on the songs this year. I have a lot of stuff in my studio, I took a picture of some of my guitar pedals and the whip I got for my 30 year-old birthday. The whip has been on my studio wall since then. For pedal nerds I am using Boss Slow Gear, POG, Tremolo, Distortion, Blues driver and all kind of echoes (space echo) and digital delays on the album. Sometimes I am fed up and just have a dry sound.
I have lived in Iceland all my life, but have travelled a lot for work. My heart belongs to Iceland and what is most important is that I know my way around the streets. Been living in the same neighbourhood 90% of my life. Reykjavik is on the coast so you see the sea everyday and you experience a panoramic vision. Then in my studio I have darkness 24 hours, just like the Icelandic winters. Just next to home there is a hill where I would throw snowballs at cars when I was young. A really bad idea, but it was hard for the drivers to chaise us when we were up on the hill. Living in Iceland has maybe more influenced me in having time to focus on creation as not much is happening during the winter. Also when you are a young artist in Iceland there is not a big crowd for indie artists, so it gives you the freedom to develop in your own direction as you never have to think about specific audience.


At home I like to work in my egg. I am there surrounded by art from my favourite Icelandic artists. Hafsteinn Mikael (his work is all over my apartment), Orvar Ardal and amazing Ulrike Theusner who did the cover of my new album. Artwork is important for me. Like you can see on the polaroid taken in my living room, paintings from the two Icelanders and the CD cover by Ulrike.


Apart from music I like to make clothes and short films. I co-directed two short films that have been projected in the Pompidou Museum in Paris. I made some dresses in collaboration with a clothing designer. On one of the polariods we have my girlfriend trying one on. This will be announced officially soon. Also I have a polaroid of my new favourite accessories, these amazing chokers. There are two women (from a vintage shop) and the big one I use on some of the new press photos and soon on stage are from the show of the Icelandic designer JOR. He is great!
Bang Gang's The Wolves Are Whispering is out now via Bang, and includes new tracks "My Special One" and "Sabazios O".
We premiered the single "Out of Horizon" back in Feburary, declaring "The tune smacks of Frengers-era Mew; angular post-punk revival axes pirouette around strobed bass caverns and taut falsetto vox. It's endlessly infectious to the point the WHO might want to get involved; this is the kind of Scandi-pop anthem that'll barricade itself deep into your grey walnut and refuse to leave without police intervention. It's gorgeous guitar-led noise, and serves as a mighty taster of Bang Gang's upcoming record."
They play at Gamla Bíó in Reykjavik on 3 September.
All photos by Barði Jóhannsson on Impossible Film.
Get the Best Fit take on the week in music direct to your inbox every Friday