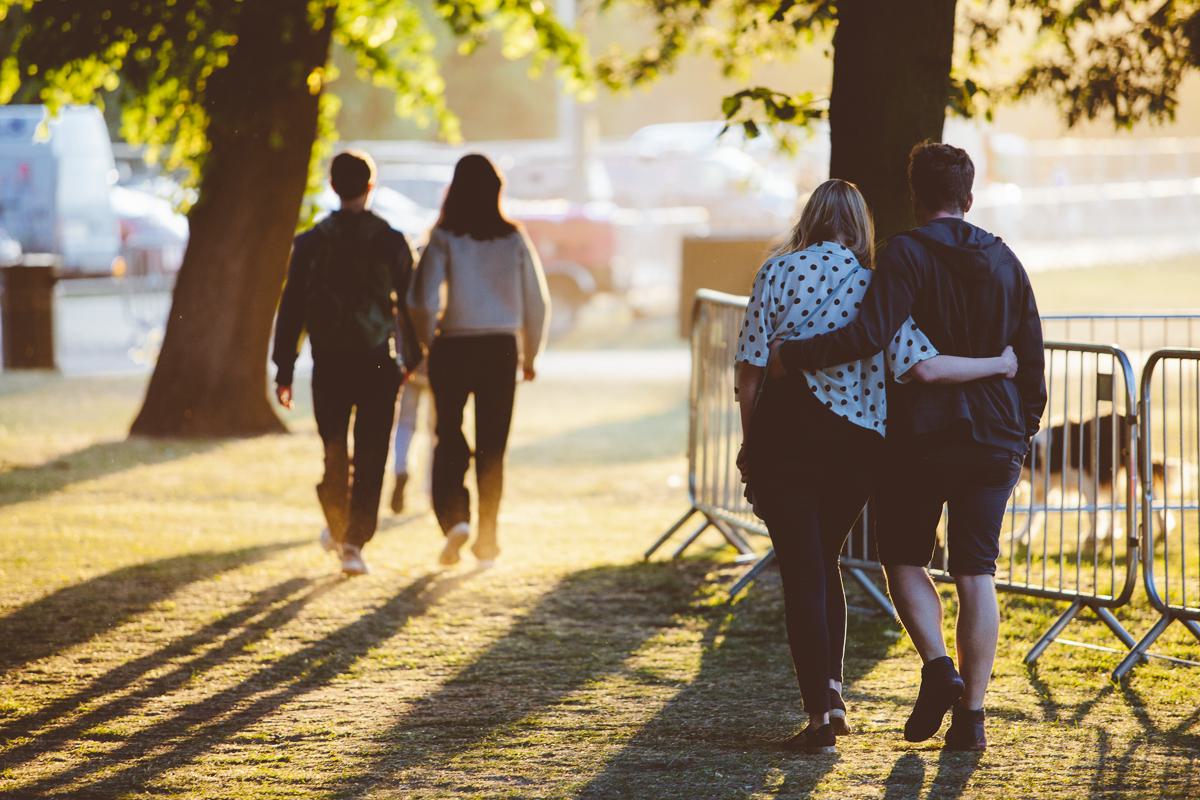 Polaroids at Field Day 2015
10 June 2015, 12:00
As Caribou, Ride and Patti Smith entertained the sun scorched crowd at this year's Field Day, Charlotte Krol and Jason Williamson caught up with some of our favourite acts backstage.

"I think I've pretty much finished writing my debut album. I'd love it to be out at the end of this year but if it's not good enough I wouldn't' like to put out a shit album. No one wants a shit Shura album." Shura on what's next.

"One of the best crowds I think so far - just in terms of the energy. I love it here - this is kinda one of the first proper festivals I've played. I think this is my favourite so far." Tei Shi on Field Day




Nick Sanborn: "Feel alive."
Amelia Meath: "It would be cool if they'd listen to it and be like a 'I'm a human', 'I'm alive' and 'I want to treat people like how I'd want to be treated.'"
Nick Sanborn: "I mean isn't that best thing you can ask of any record is to make you really intensely feel every part of your being? It's the inarticulate thing. It transcends language and really makes you feel in the present and alive."
Syvlan Esso on how they want their music to make people feel


"It's installed in me. It's in my blood. I feel like there's an undertone in the melodies and scales used in that music that just resonates somewhere else. It's an otherworldly kinda experience. When I sing 'Alchemy', where I experiment with different scales, it's a weird feeling. I don't feel like I'm here. I can't really explain it but it feels like I'm in meditation: it's spiritual." TĀLĀ on the Arabic music that influences her


"Well I've got this terrible thing at the moment, I've got a little bit of a beer gut so I'm going to work that off. No, um we've got a new EP which will be quite good. That will be out in about 6 weeks, we might even throw in a new song today. We're quite ecited about the new thing, it'll be a progression." Yak on what they're working on at the moment
Color Frames Impossible Project 600 type film by Impossible and shot on Polaroid 600 series by Jason Williamson.