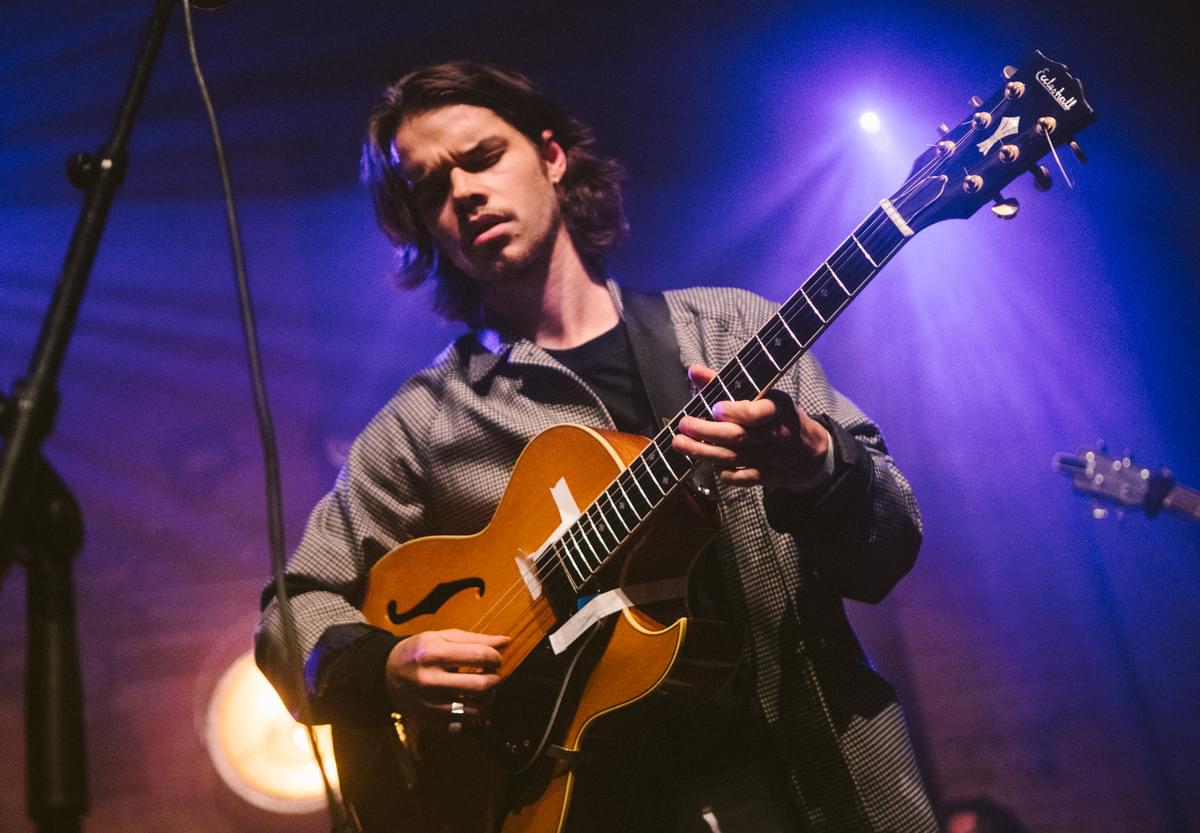 Oscar Jerome invites special guest Lianne La Havas to play a special sold-out show, Live in London
26 February 2019, 08:43
Oscar Jerome - alone - in a black shirt and burgundy trousers walks on to the expansive stage of Hackney's EartH. Every tier in the 750 capacity theatre is rammed tight. A former cinema, reclaimed from obscurity, EarTH is a great space for a musician on the cusp of something big.
Jerome has grown his reputation as a virtuoso guitarist in recent years, playing with bands who have been making waves in London's thriving jazz scene. His approach to playing clearly has foundations in jazz but blends in elements of soul, hip-hop and more traditional rock structures to create something which is both interesting and appealing to the masses.
Jerome's set is full of the new and the slightly less new - accompanied by afrobeat favorites Kokoroko's drummer, bass and sax, the band navigates through tracks that lean on Jerome's guitar and down to earth vocal. The crowd is at once respectful; at Jerome's request, a hundred people or so clamber down from the outer rings to fill the space between the stage.
But, perhaps, the night's finest moments were when Jerome build welcomed on some very special guests. First up, old bandmate, Lianne La Havas: they played just the two of them. La Havas' singing freed up Jerome to focus on guitar and this was exceptionally beautiful moment. It seems appropriate that they covered Joni Mitchell's "Black Crow" from her jazz-rock album Hejira - an album fitting in neither the rock nor jazz camp, but with roots in both.
The night finished with one last guest performer. Arguably one of the hottest keys players in London, Ezra Collective's Joe Armon-Jones appeared for the last two tracks. Knocking out a couple of show stealing solos with ease and pushing things into a harder, more joyful jazz space.
With EartH sold out and firmly under his belt, Oscar Jerome can decide on what the next direction he wants his music to take. Whichever way he goes, Wednesday's performance at EarTh proves that he certainly has a lot to offer.
Get the Best Fit take on the week in music direct to your inbox every Friday