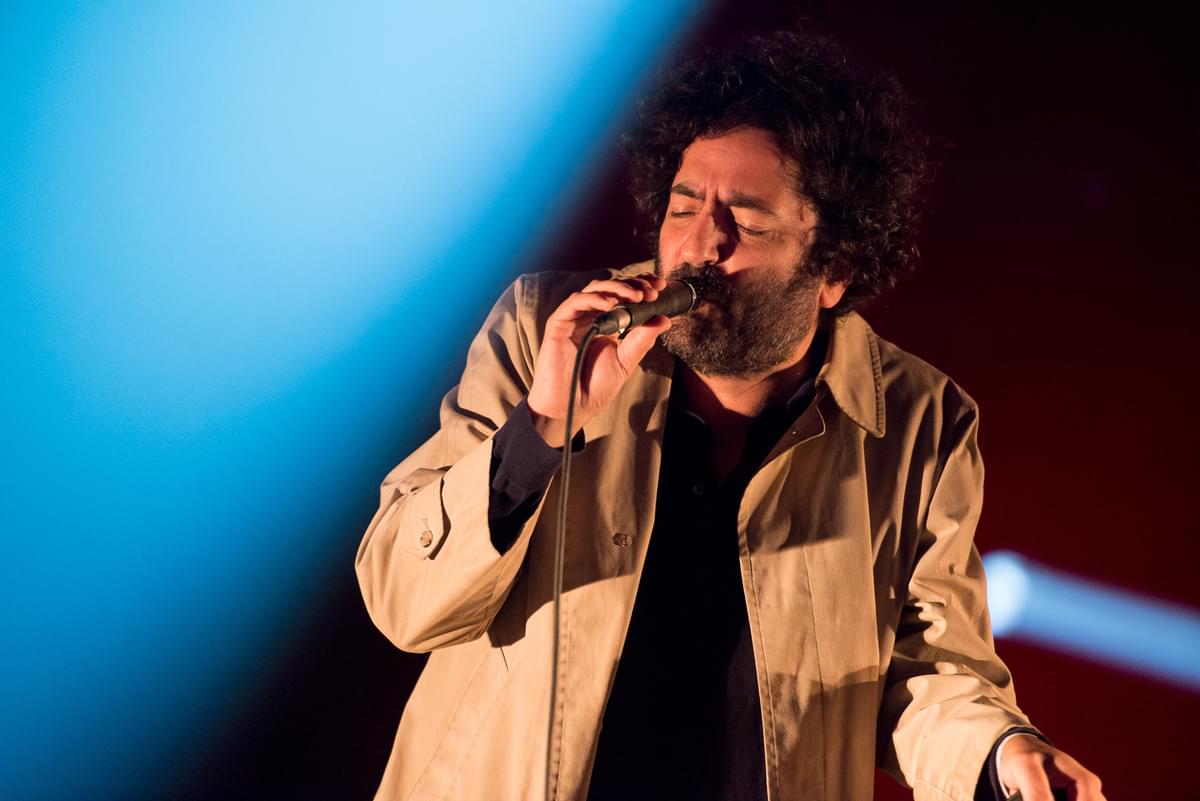 Looter's Follies never sounded so good: Destroyer live in London
02 November 2015, 15:49
I will preface this piece with the confession that I have never had the pleasure of catching a Destroyer show.
For a decade now, I have considered myself a fan. I have listened to the albums, picked my favourite (1998's City of Daughters), argued with friends that Streethawk is the quintessential offering when introducing someone to the group, and second-guessed that my favourite album is, in fact, Thief. Never have I had the opportunity to see an incarnation of Destroyer live before the show at the Islington Assembly Hall last Friday (30th October).
While waiting for Destroyer to take to the stage, I pondered how a band with a diverse back catalog such as theirs would reconcile the multitude of sounds found on the preceding nine studio albums with their latest offering, Poison Season. I was curious as to how Bejar's, at time rambling, poetic approach would translate in a live setting. Most selfishly, I was anxious to see if they would play selections preceding the Merge signing (they did not and it did not matter). For the next hour, Dan Bejar, seemingly unable to lock eyes with a single person in the room, fastidiously waxed poetic while the seven-piece band provided more energy than has ever translated in Destroyer's recorded form.
Opening with Poison Season's "Bangkok", Bejar immediately demonstrated how captivating a front man he can be using the most simplistic of approaches. Planted to the ground, resting on a cane, he meekly delivered the opening verse with hardly a sway or an opening of his eyes. As the piano picked up and the interlude came to the forefront, he modestly crouched down next to his microphone stand, raised hip-level, like a sort of refuge for a man interested in only delivering his lines, nothing more. This gesture, charming and devoid of ostentation, would become Bejar's modus operandi throughout the set, only breaking form for the last song, "Dream Lover". As the song came to a close, Bejar gestured a blessing to the crowd with a Maraca as the band played underneath a sign hanging in Assembly Hall reading "Deus Per Omnia".
Though Poison Season was represented by just over half the set, it was quite interesting to see numbers like "Kaputt" and "Chinatown" complimented by acoustic instrumentation and a more present horn section. "Kaputt" turned in to a dense, intertwining, swell of melody overtop the airtight rhythm section. The dynamics of the group all night were executed with extreme precision with the quietest moments feeling as though the sound of your breathing may interrupt the performance.
When the band hit higher energy, as it did at the end of the two offerings from Rubies, "European Oils" and "Looter's Follies", the Assembly Hall was treated to a rush of intricate sweeping jams whereby it seemed like every member on stage was simultaneously soloing, making me wonder why the somewhat reticent crowd wasn't close to rushing the stage, or at least responding with more than claps and a few disjointed whoops.
Though the back up vocals were hard to hear throughout the set, they became prevalent during the encore of "Girl In a Sling" and an incredibly animated rendition of "Rubies", involving a nice back and forth between a very busy drummer and a piano locked in to a groove to take Destroyer out. Destroyer seemed to fall somewhere between rock and symphony, with the entire act cohesively bound by Bejar's poetic direction.
Get the Best Fit take on the week in music direct to your inbox every Friday