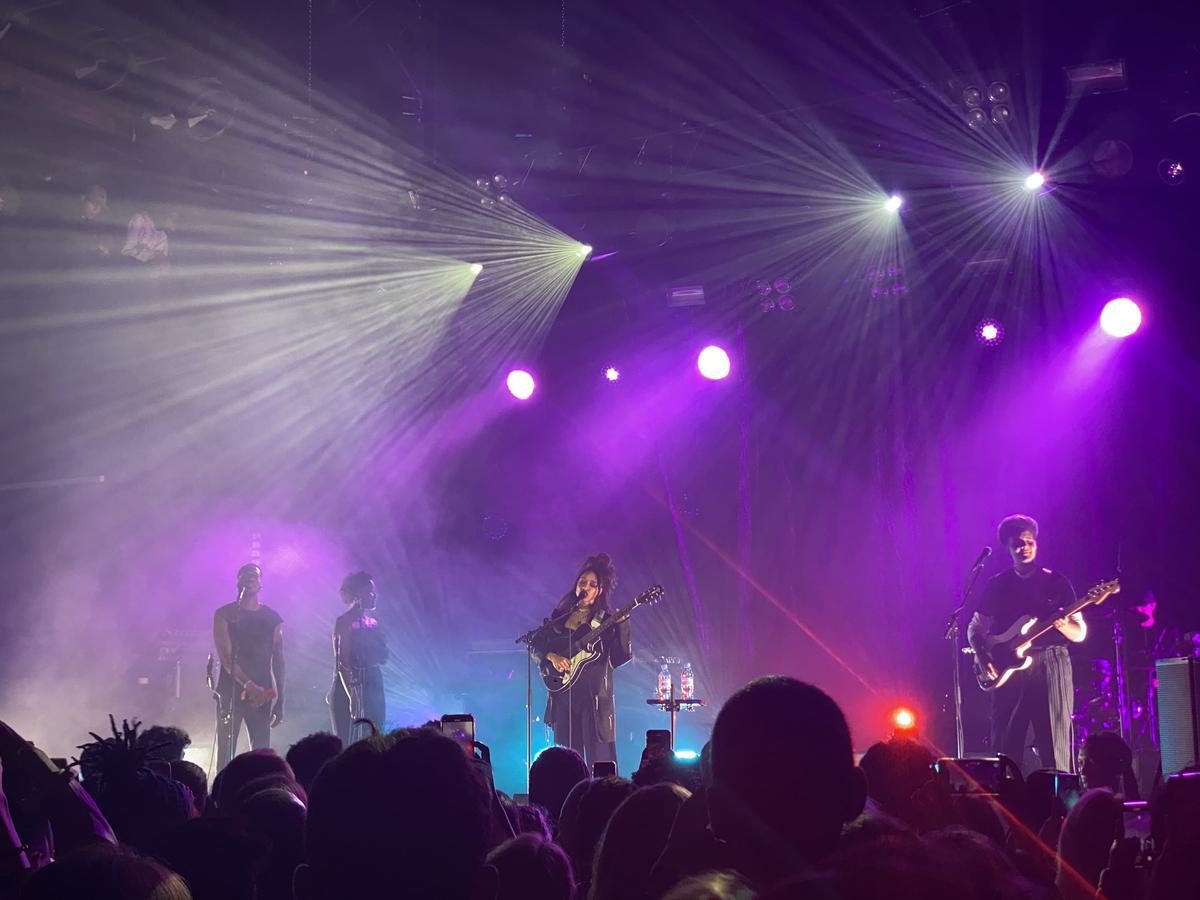 Lianne La Havas excels on the opening night of her KOKO residency
10 May 2022, 08:49
Lianne La Havas kicked off her three-night residency at the newly refurbished KOKO in Camden last night with a journey through her 10-year discography.​
Not one for the four-to-the-floor banger, La Havas' live set relies instead relies on delicate and intricate songwriting to showcase her talents. A master of her voice, her considered and controlled vocals ring through the noise of "Bittersweet" and "Courage" but what really lets her talent shine is her cover of Radiohead's 2007 track "Weird Fishes;" Coming in at the shows' halfway point, the song – a highlight of 2020's self-titled album - gives such a clear, wide range for her voice to dance around. From its whispering soft moments to its raucous finale, La Havas is fully in control, even more so on "Seven Times," as she conducts her band through several rounds of freestyle and even gets her backing vocalists front and centre to dance alongside her.
Throughout the show there are moments of quiet as she changes over one of her many guitars, and yet the crowd is silent throughout, such is the grip she has over her audience. In some moments she channels the spirit and physicality of Prince; with her up-do hair and the refined control of her guitar, she commands the stage, even when admitting she "hasn't been out, in like, forever!" La Havas proves that bigger isn't always better, and beauty lies within the soul, the jazz, and the spirit of her music.
Setlist
"Sour Flower"
"Read My Mind"
"Green Papaya"
"Can't Fight"
"Paper Thin"
"Weird Fishes"
"Please Don't Make Me Cry"
"Seven Times"
"Courage"
"Bittersweet"
"Don't Wake Me Up"
"Forget"
"No Room For Doubt"
"Green & Gold"
"Midnight" (encore)